When Sessùn, the fashion brand launches a concept store
The Marseille brand has just opened its new store in Marseille. Much more than a mere address, the space combines cuisine, literature, lifestyle and craftsmanship.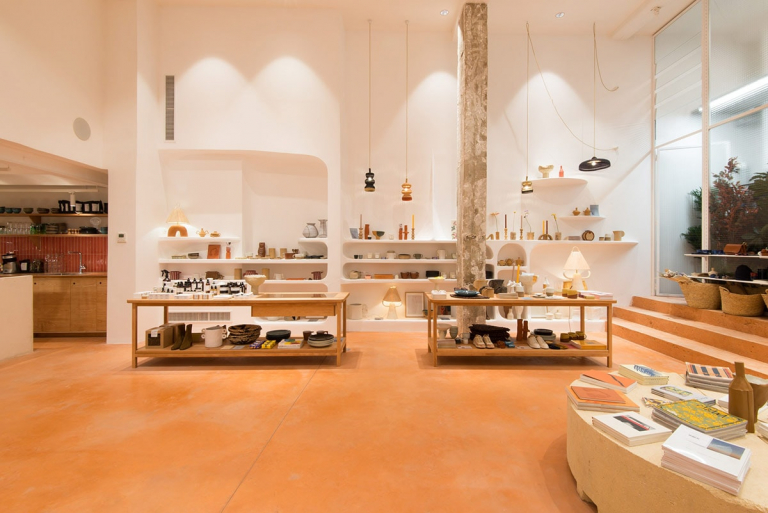 A Provençal concept store…
The whole spirit of the brand is found in this soft and warm atmosphere, set up in a former soap factory in Marseille's old port. Designed by the architecture duo Marion Bernard, the setting makes reference to Provence and the south, featuring an ochre-coloured floor, walls with white masonry niches and a large glass roof that hides the kitchens.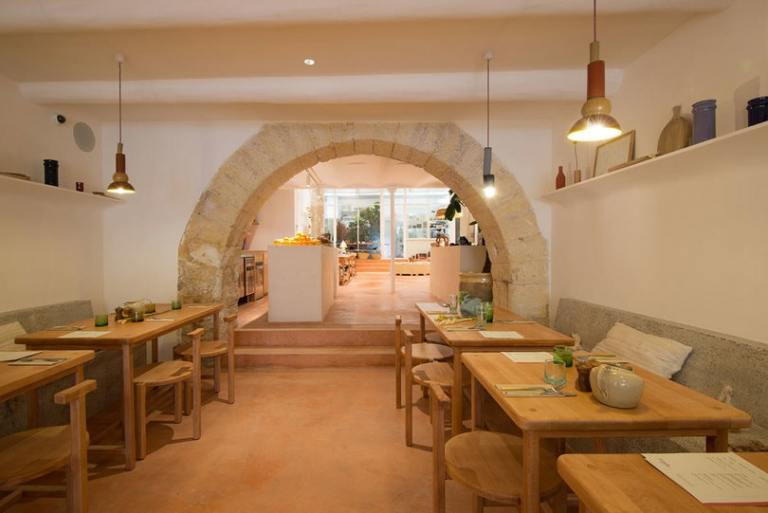 … with a multi-faceted approach
Over and above the clothes, designer Emma François' vision spans 170 square metres. On passing the rails with limited editions and small ready-to-wear capsule collections, the space transforms into a cosy reading spot. There is a choice of independent works, ceramic pieces by Emmanuelle Roule and Paola Paronetton, lamps by Marta Bonilla and even cosmetics. This cutting-edge selection has been carefully made by Emmanuelle Oddo, the curator of Pièce à Part.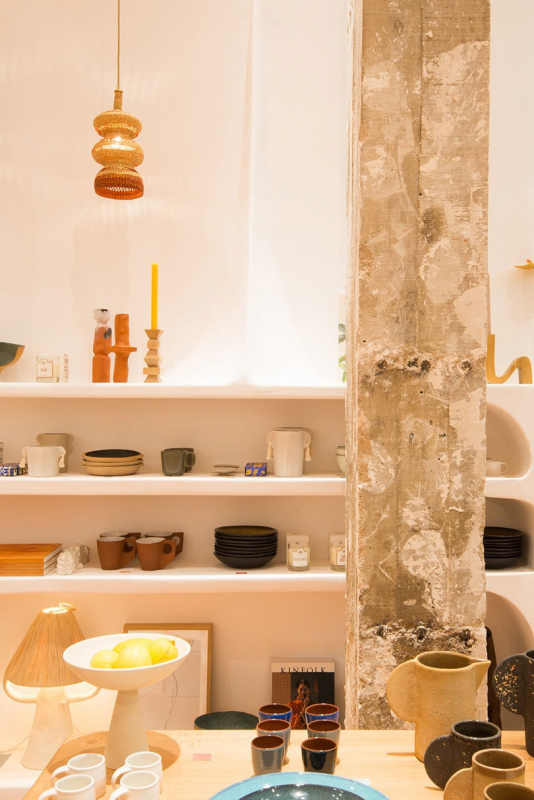 A little further again, the restaurant has been designed like a canteen, helmed by young Marseille chef Aline Chelma, the former founder of Piou delicatessen, serving a seasonal sun-kissed menu.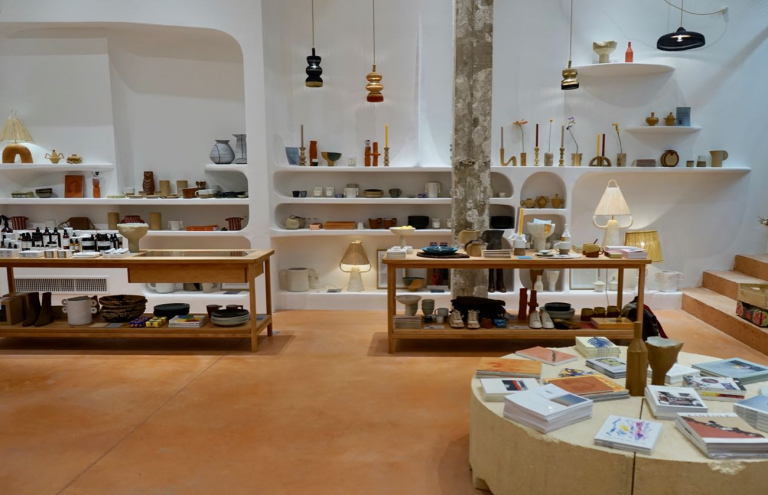 More and more fashion brands are creating concept stores in which the very soul of the brand explores different domains and nourishes more general concepts with their network of partners, allowing the customer to experience the brand universe in every dimension.