The looks of Paris Fashion Week: sportswear style and traditional tailoring
While the sportswear trend is one of the main inspirations for designers, it now appears to share its place with tailoring. Slogan sweatshirts give way to structured suits and minimalist garments.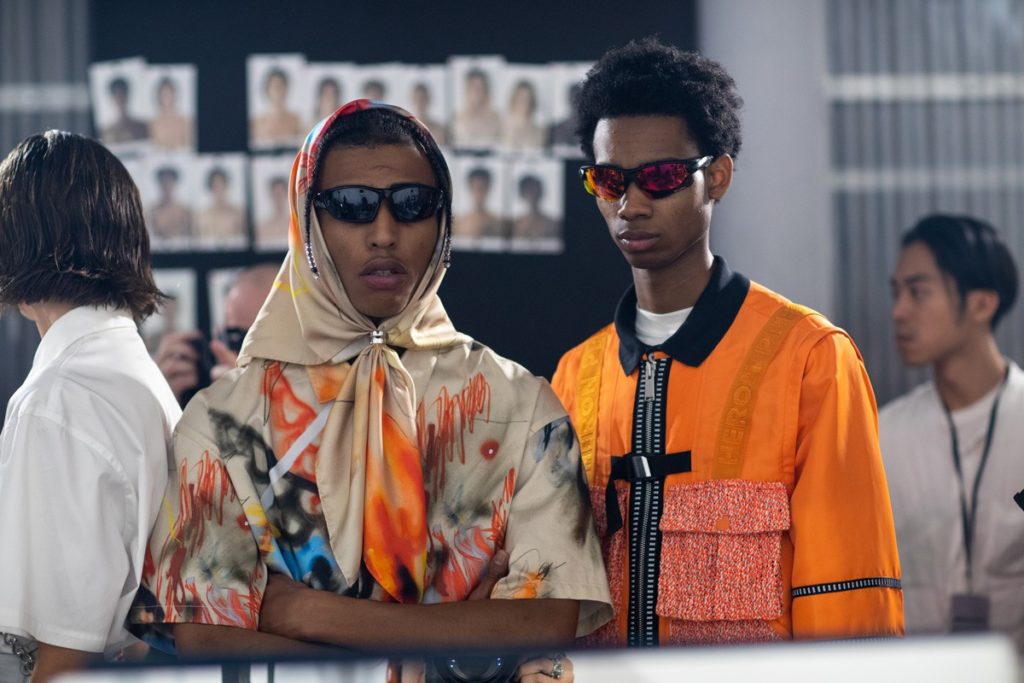 THE SPORTSWEAR / TAILORING TREND
In recent years, designers have been inspired by the sportswear wardrobe for their ready-to-wear or even haute-couture collections. High-top trainers, reworked jogging pants and hoodies… the world of fashion and sport have merged, giving birth to silhouettes that are both urban and on trend. Far from the cliché suburban look, streetwear seems to be the new symbol of luxury.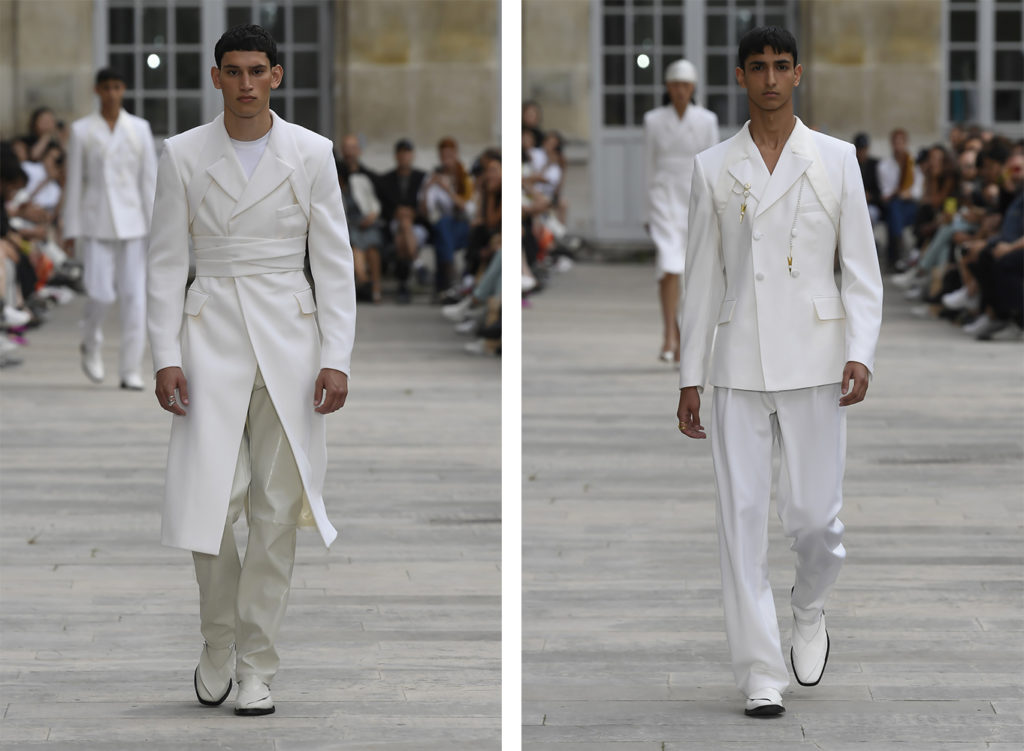 With the arrival of the 'millennial' generation, fashion designers have had to review their marketing strategies in order to reach a new, younger and more dynamic community. Louis Vuitton x Suprême, Alexander Wang x Adidas, Polo Ralph Lauren x Palace, Fendi x Fila… collaborations between large luxury houses and street labels have sprung from all sides, followed closely by Generation Y.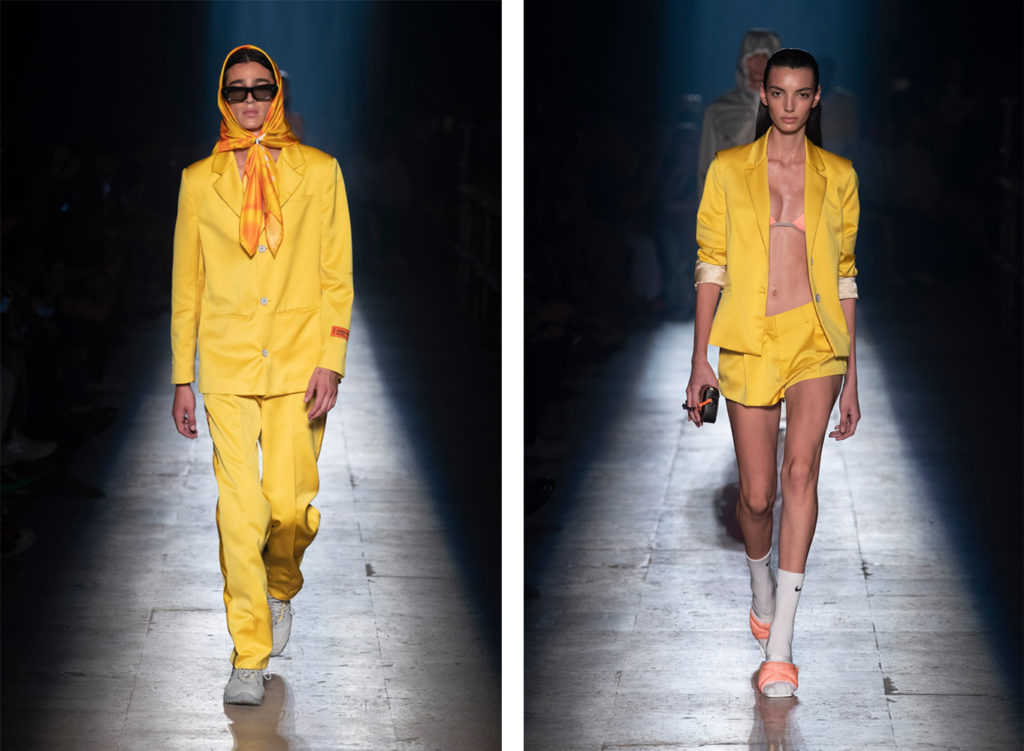 However today, oversized, printed sweatshirts are no longer the only pieces to enjoy on-trend success. Designers are also calling for the return of a more understated, elegant aesthetic. « We need a new silhouette, a new shape. There are far too many printed hoodies […] Something has to change » , said Raf Simons during his Spring-Summer 2019 show.
If we look at the latest fashion week, neo-tailoring would be the new post-streetwear trend, revisiting the suit with innovation and daring.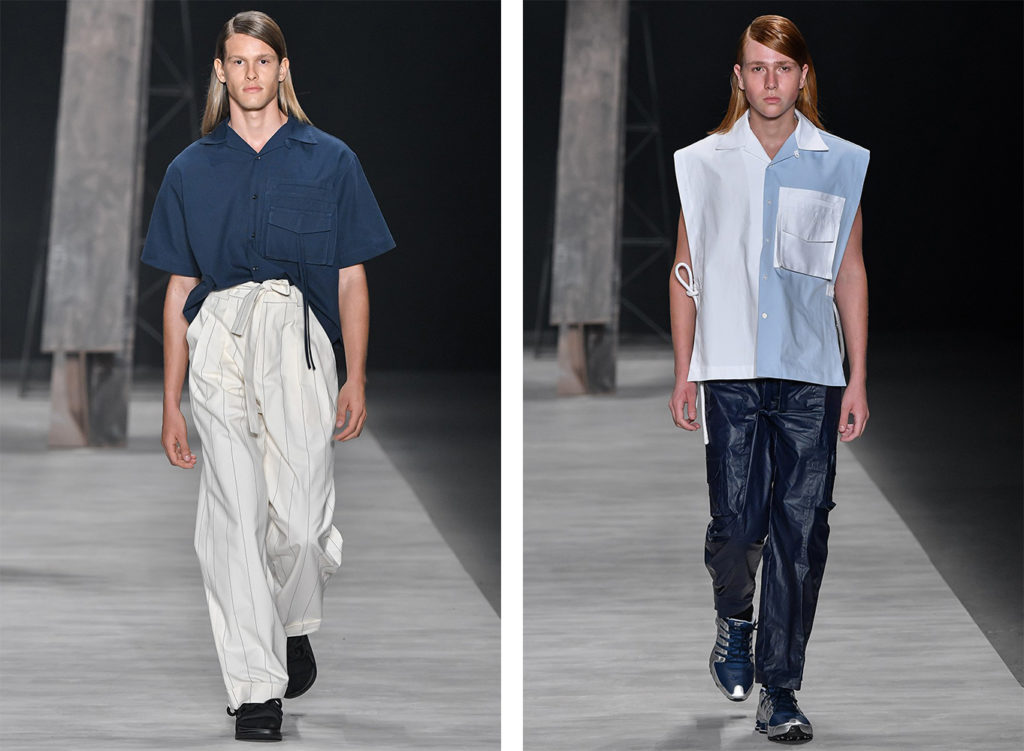 THE ERA OF NEO-TAILORING
Among others, Yves Saint Laurent and Helmut Lang have made it into an iconic look. Whether for men or women, the suit has always been present in the collections, year after year, season after season. 2020 will mark the return of the new generation of tailoring, far from the stiff, conservative suits worthy of the British dandies.
After the sportswear movement that has emerged in recent years, now is the time for understated pieces and structured cuts, worked with precision. In a burst of maturity, we return to balanced silhouettes and impeccable proportions.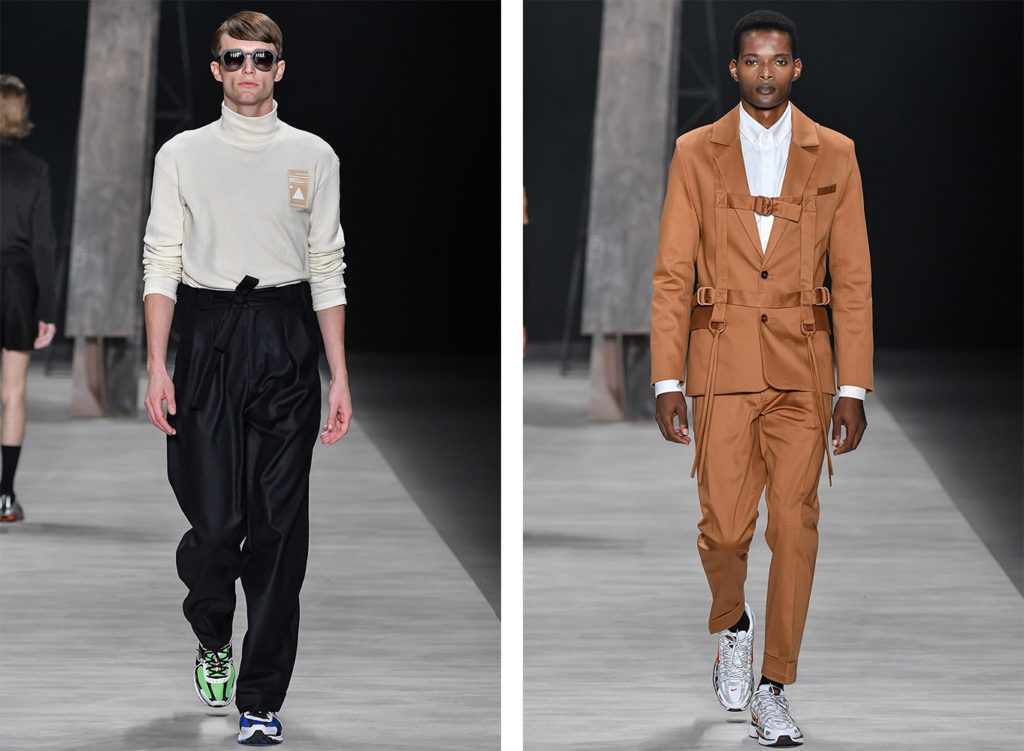 Both sophisticated and functional, today's suits are, above all, pragmatic. Graphic blazers at Neil Barrett, blazers decorated with technical straps at Piet, striped suits and trainers in flashy colours at MSGM, suits and ties accessorised with Vans trainers at Officine General… designers mix the traditional codes of tailoring with casual urban style. « There is no more duality between streetwear and tailoring, but instead a mix between the spirit of streetwear and the tradition of tailoring », says author Xavier Chaumette. And while the sportswear trend might gradually fade, it continues to influence designers, who do not hesitate to combine technical materials and traditional luxury fabrics. Ermenegildo Zegna goes even further, offering sustainable suits made with recycled fabrics.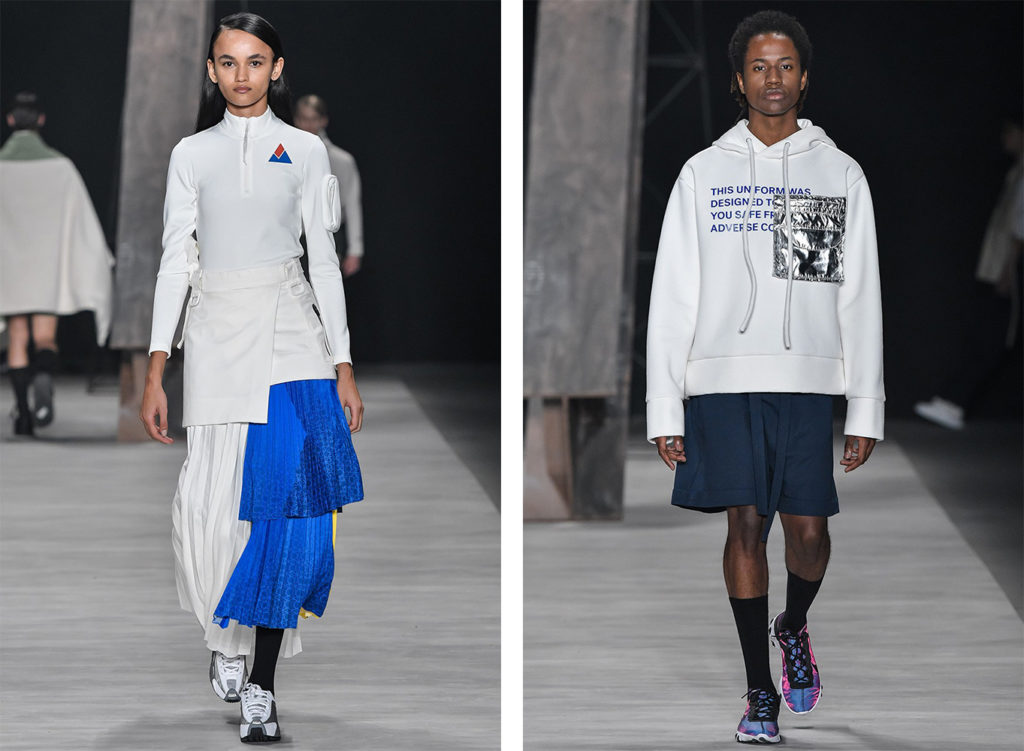 An evolution illustrated by many creators, including Heron Preston, who for his spring-summer 2020 collection drew inspiration from New York and its vibrant energy to create silhouettes with both street and chic style. Here, lacings and luminescent banding, functional pockets and fluorescent detailing intermingle.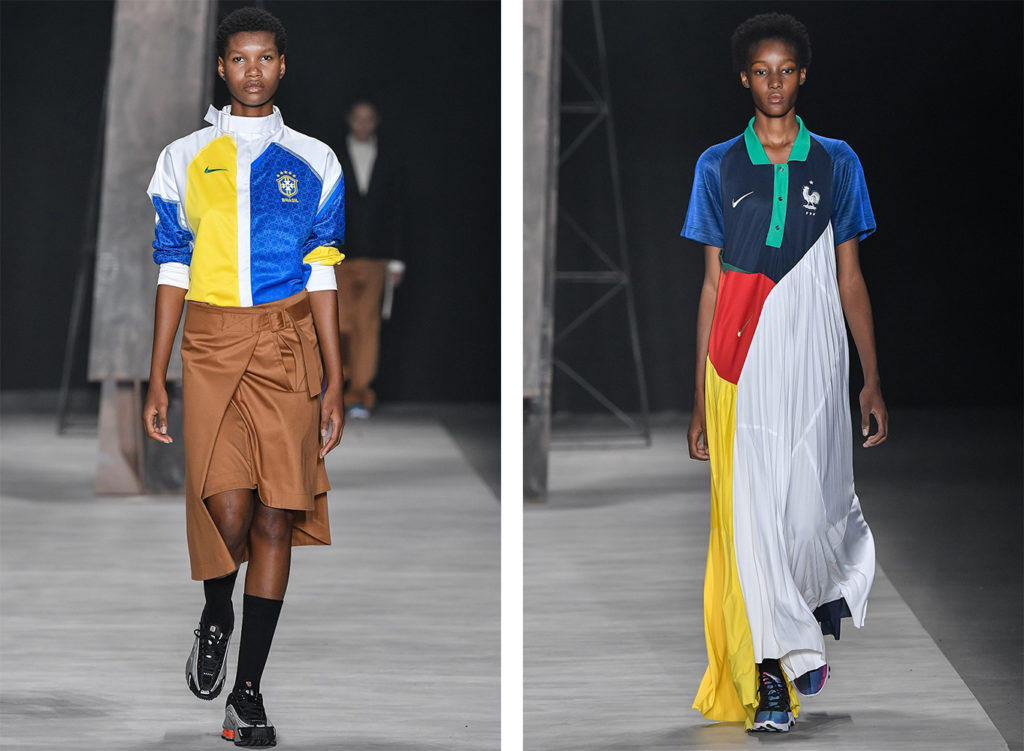 With a touch of poetry, Moldavian designer Dima Leu Rend pays tribute to composers of the Romantic era. Take your pick from among the timeless 'Beethoven' trench, silk-screened electric blue 'Brahms' shirt and 'Liszt' neon-pink blazer… the age of provocation is over, as fashion becomes more and more intellectual.
Created for men and women, the suit is also a sign that the line between women's and men's fashion is disappearing. Feminising men and masculinising women… today, the 'no gender'  phenomenon is at its peak. Finally, it looks like neo-tailoring is the most representative trend of our time.