Sustainable synthetic fabric: designers' favourite new material
Forget reams of Duchesse satin and organza. Today, luxury houses swear by nothing but sustainable synthetic fabrics. Riding the ethical fashion trend, brands are now prioritising natural or recycled fibres for collections that are both avant-garde and ethical.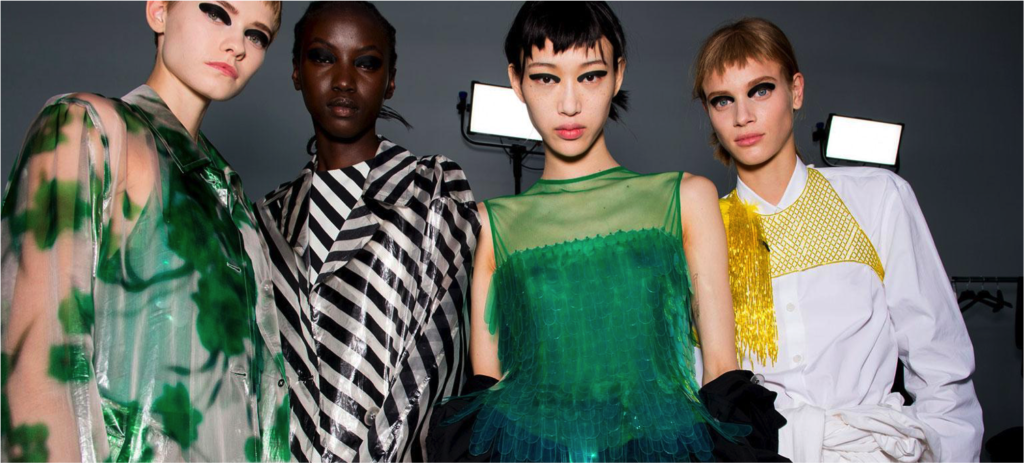 Ethical fashion: the new luxury
Producing less but better is the new credo of many ready-to-wear brands and luxury houses.
Prioritising natural fibres, ethical textile production processes, minimising the carbon footprint, biodegradable packaging, etc.: more and more international labels are establishing their innovative signature through their commitment to an eco-friendly approach.
At a time when fast fashion and overconsumption are gaining ground at top speed, designers are attempting to slow down the pace, offering fashion that is both creative and innovative.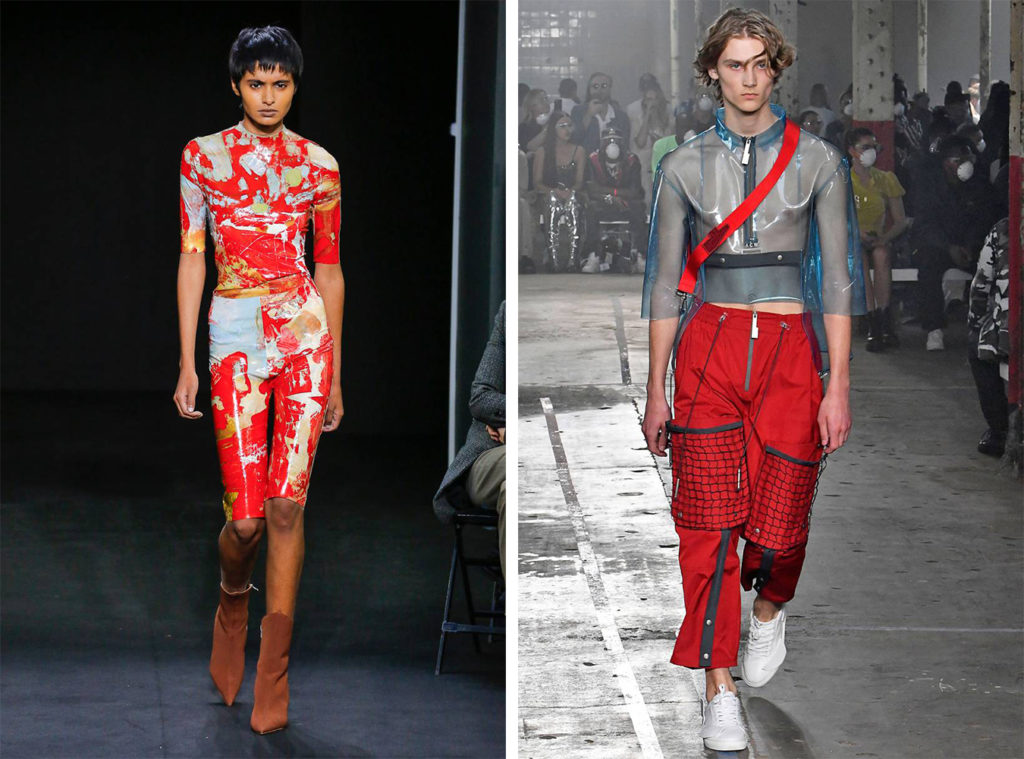 Recycling for clothing: the textile industry of tomorrow
H&M, Gucci, Stella McCartney, Levi's… while just ten years ago ethical brands were seen as rare and elitist, they now feel increasingly concerned about the impact the textile industry has on our beloved planet.
After pieces made of citrus fibre designed by Salvatore Ferragamo and regenerated cashmere from Stella McCartney, the house of Prada is now launching « Re-Nylon », a mini-collection of six bags made from Econyl nylon.
Developed by the Italian manufacturer Aquafil, Econyl is the nylon of the future. Made from waste, particularly plastic and used fishing nets, this fibre can be endlessly recycled. In 2011, it opened its first Econyl factory in Slovenia, followed by the launch of its ambitious « Econyl Reclaiming Program » project, setting up an international waste collection network. Various NGOs, institutions and companies now take part in Giulio Bonazzi's programme.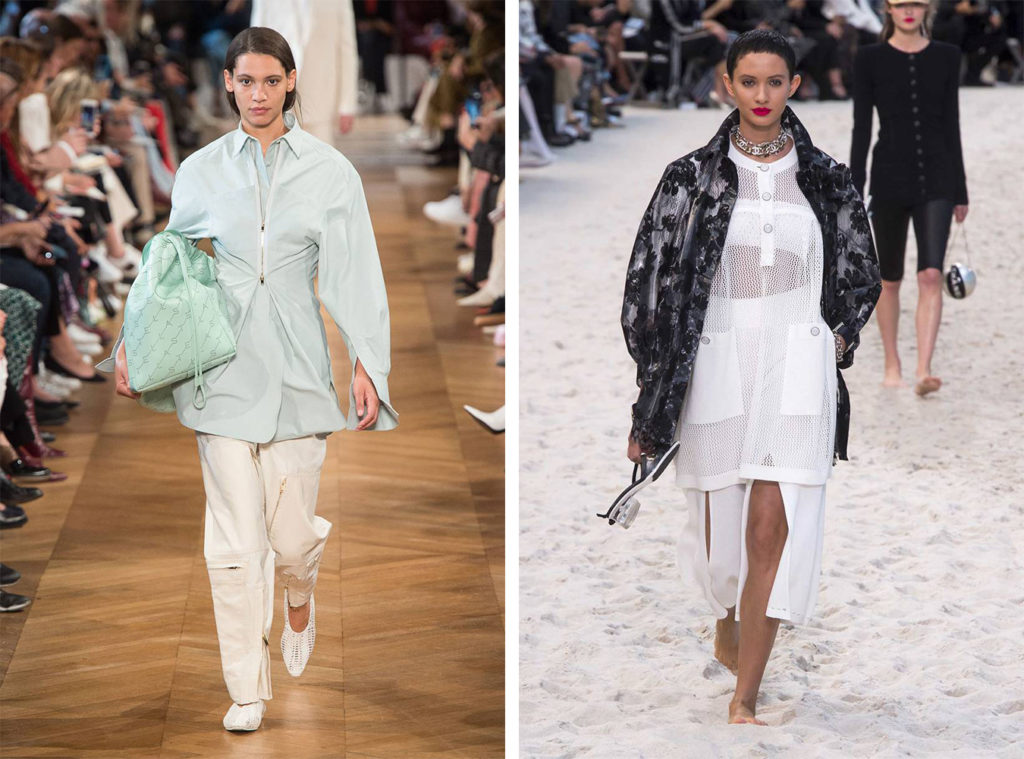 While many brands, such as Adidas, Arena, Levi's, (which revisited its 522 jeans in Econyl nylon), Stella McCartney and Burberry, are already taking advantage of this innovative fibre, Prada states that it wants to use it to completely replace nylon by 2021. « A vital component of Prada's heritage and a hallmark of its approach to contemporary fashion – a challenging of convention, an elevation of utilitarian materials to fashion, a new form of luxury – nylon is an emblem of the brand, » states Lorenzo Bertelli (head of marketing and communication at Prada).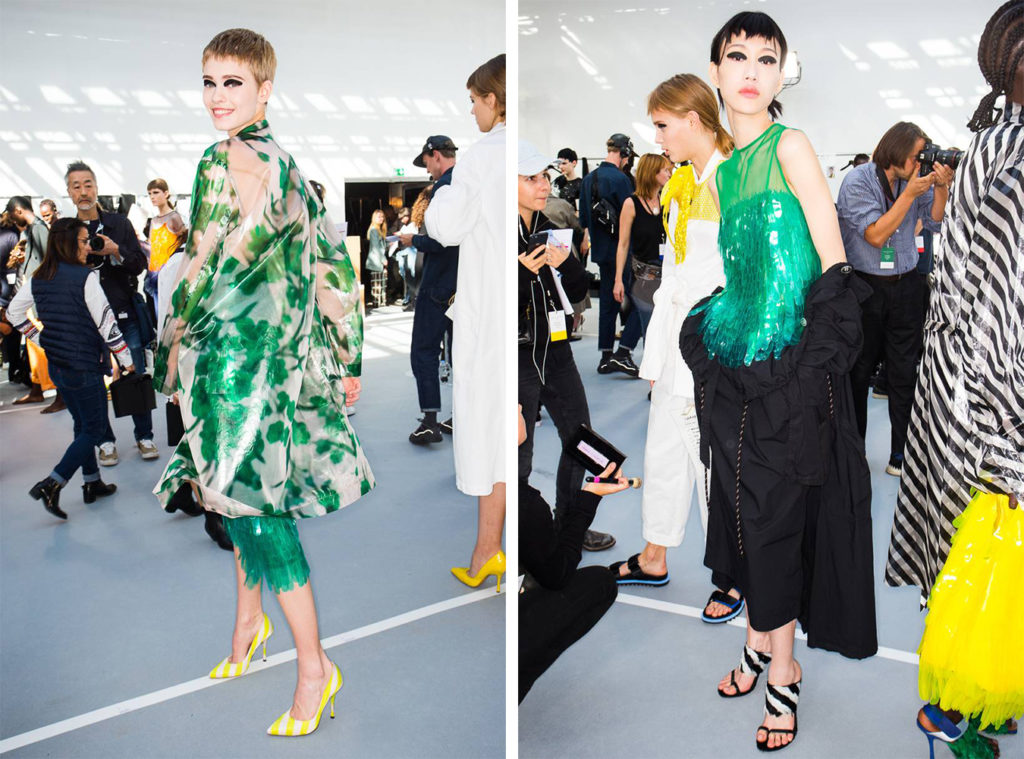 In 2018, the luxury house relaunched its Prada Linea Rossa line, originally released in 1997. Combining haute couture and high technological performance, the brand is concentrating on all the new manufacturing possibilities, creating functional, avant-garde pieces with an unmistakably futuristic look.
While many designers have decided to ban any kind of fur in their collections, they are, on the other hand, including quite unusual materials. Dries Van Noten and its PVC tulle dress, Sies Marjan and its smocked vinyl blouses, Paco Rabanne and its plastic dresses, Mugler and its ultra-stretch thigh-high boots… fashion never stops opening new doors and reinventing itself; as the philosopher Lavoisier said, « Nothing is lost, everything is transformed ».