Sun Lee's paper clothing
Inherited from Korean tradition, Sun Lee's paper clothing collection surprisingly pushes back the boundaries of the ready-to-wear industry in terms of sustainable development.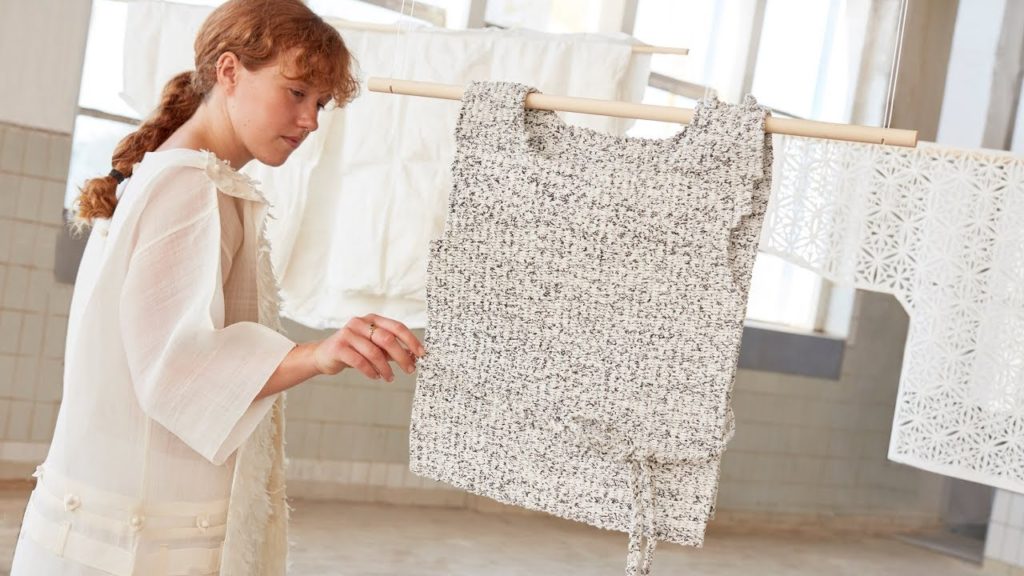 Disposable and recyclable clothing
The young designer Sun Lee, a graduate of the prestigious Design Academy Eindhoven, found inspiration for this singular collection by drawing on her Korean roots.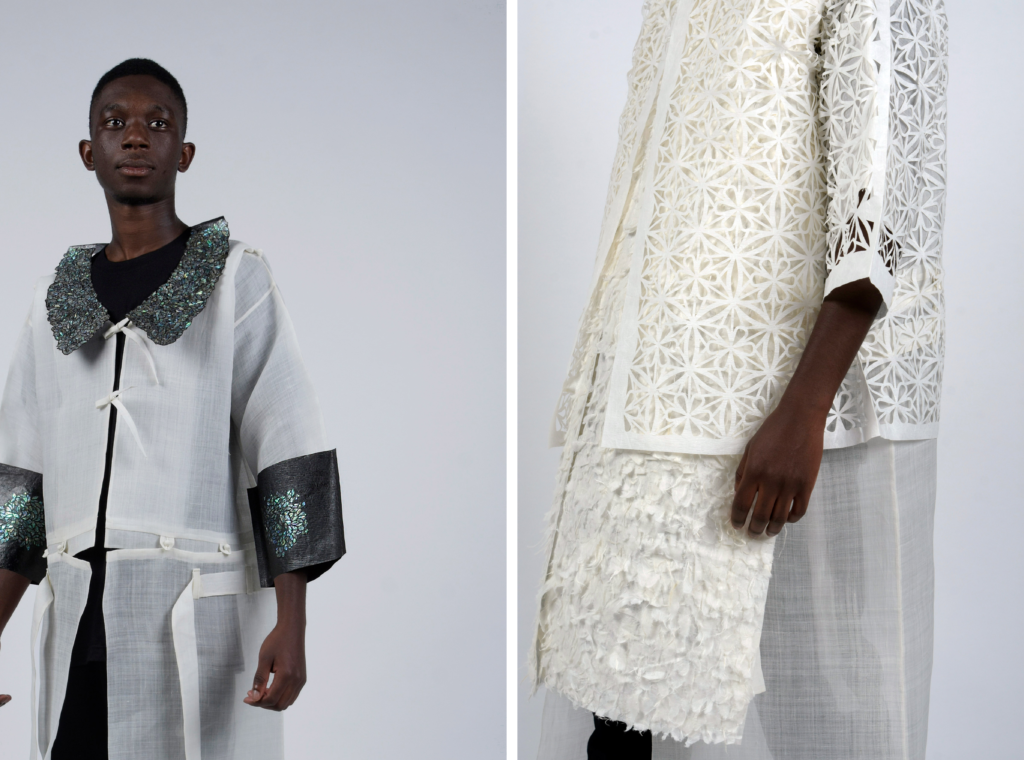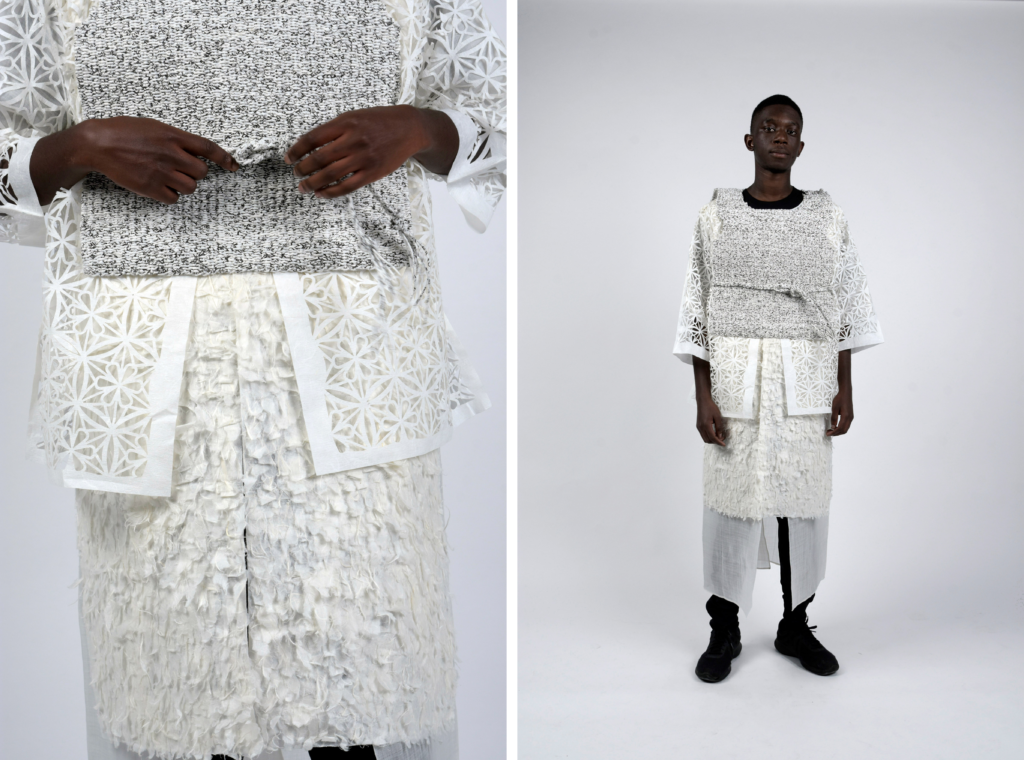 The principle? A capsule collection of six garments, created exclusively from… paper. Dubbed « Consumption of Heritage », this extraordinary line looks to creatively highlight traditional production methods and materials while incorporating them into a contemporary context. A dialogue between past and present that Sun Lee wanted to embody in light of the amount of waste produced by the textile industry each year. « This collection is based on three principles: ephemerality, disposability and sustainability, » the designer explained.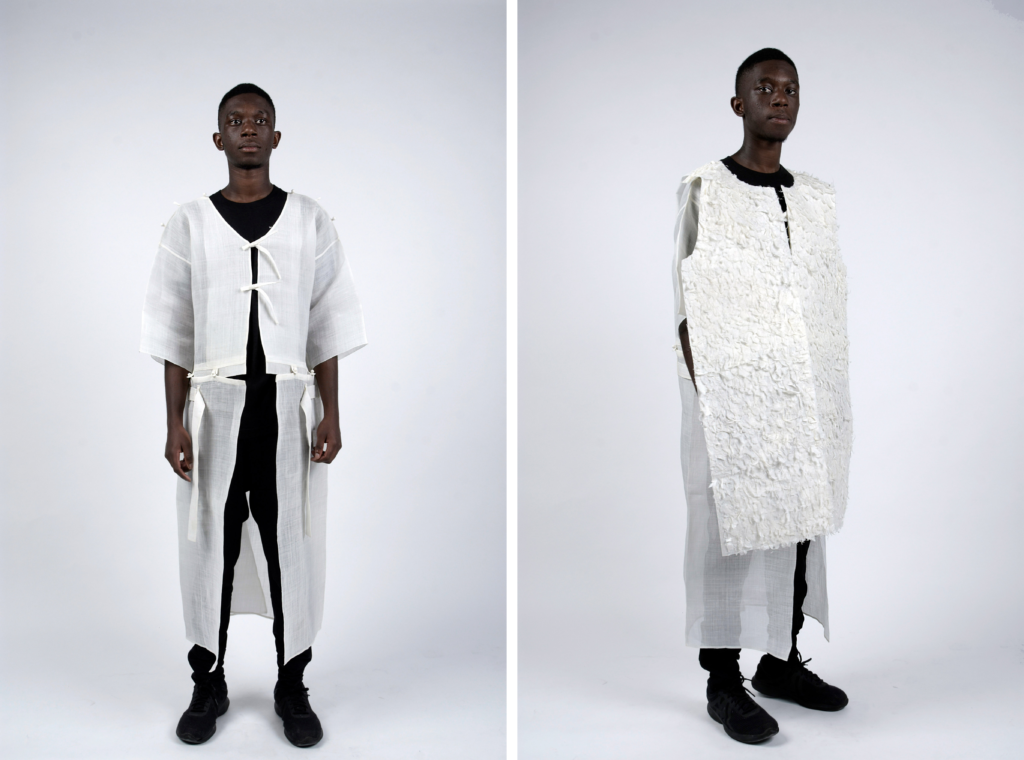 An artisanal collection with versatile pieces
These garments are entirely crafted by hand and are actually made (buttons included) of Hansan-Mosi fabric with biodegradable properties and Hanji paper, a symbol of the Korean philosophy of the ephemeral. This textile feat was made possible by the combination of age-old techniques and the use of modular pieces that can be worn in different ways.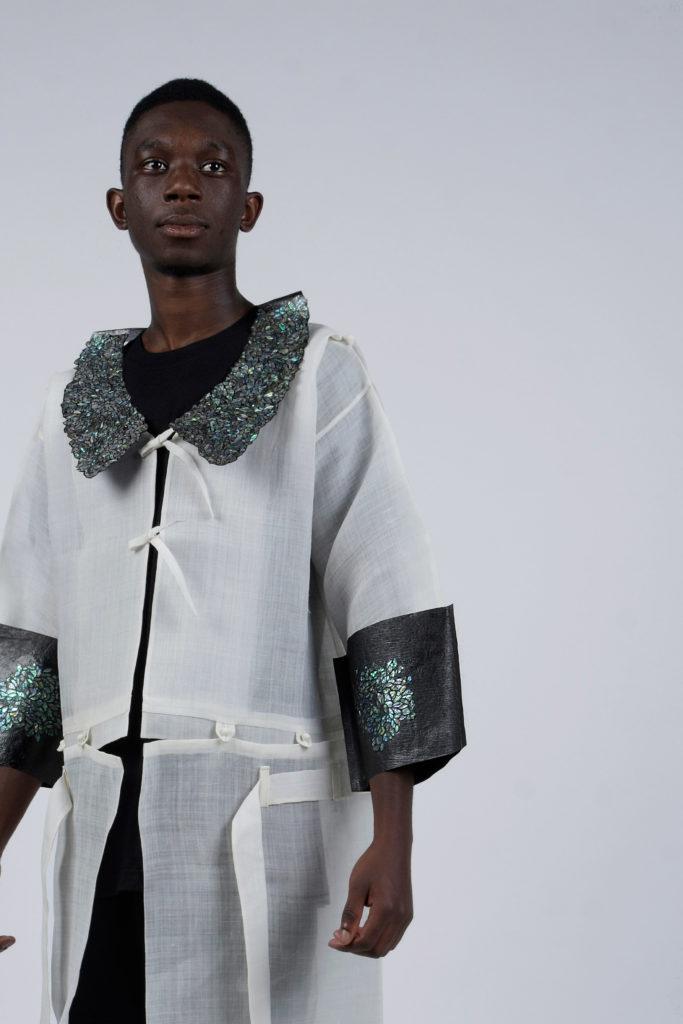 The result? Reduced to a few pieces, the collection allows several looks and silhouettes to be created, which can also be easily recycled once worn. The floral jacket with openwork motifs is thus paired with the sweater vest made from calligraphed paper-mâché, layered with the delicate coat in hansan-mosi fabric. The Hanji Feather tunic can be worn with any outfit, perfectly reproducing the effect of immaculate plumage. In short, an ode to craftsmanship, reconciling traditional know-how, aesthetic requirements and ecological imperatives throughout the collection.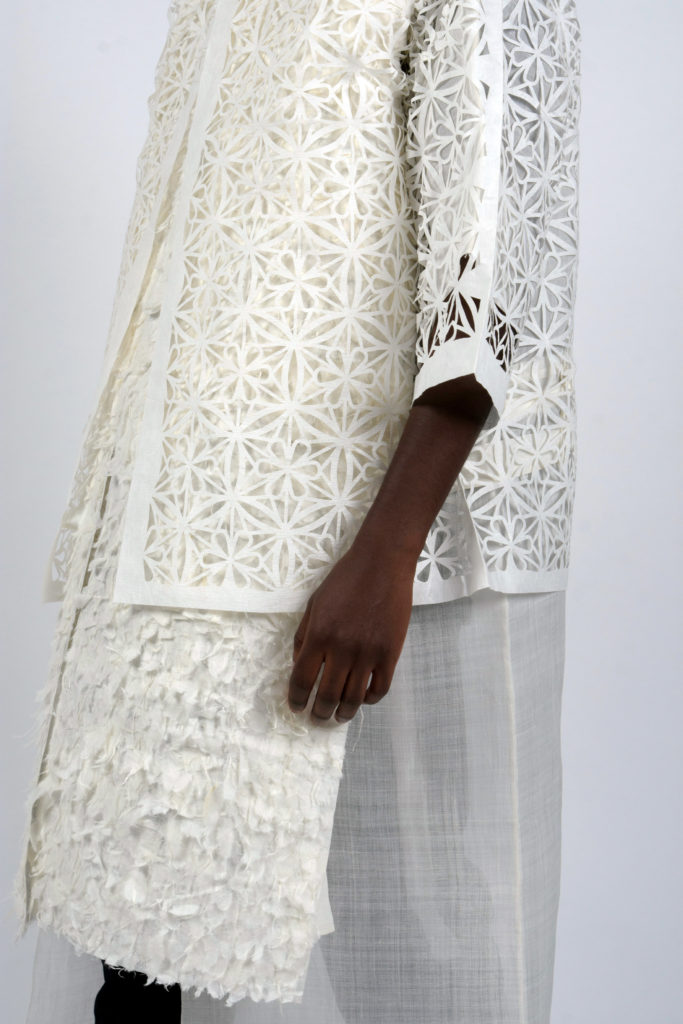 Une ode à l'artisanat en somme, qui tout au long de la collection réconcilie savoir-faire traditionnel, exigences esthétiques et impératifs écologiques.