PROMOSTYL's report on Stockholm Design Week
The latest edition of Design Week was held in Stockholm from 3 to 9 February 2020. On the programme this year were responsible design, pop-ups in restaurants and former military bases, a recreated artist's studio, and a dash of feminism and fantasy.
The trade fair has always been one step ahead in terms of innovation and experimentation, and 2020 was no exception to the rule. Attempting to understand and treat current global problems related to waste. Many biomaterials, from caffeine to mushrooms, made an appearance in the young talent section.
Doshi Levien studio
The guest of honour, the Doshi Levien design studio recreated its work process and working methods in an exhibition that will continue beyond the trade fair.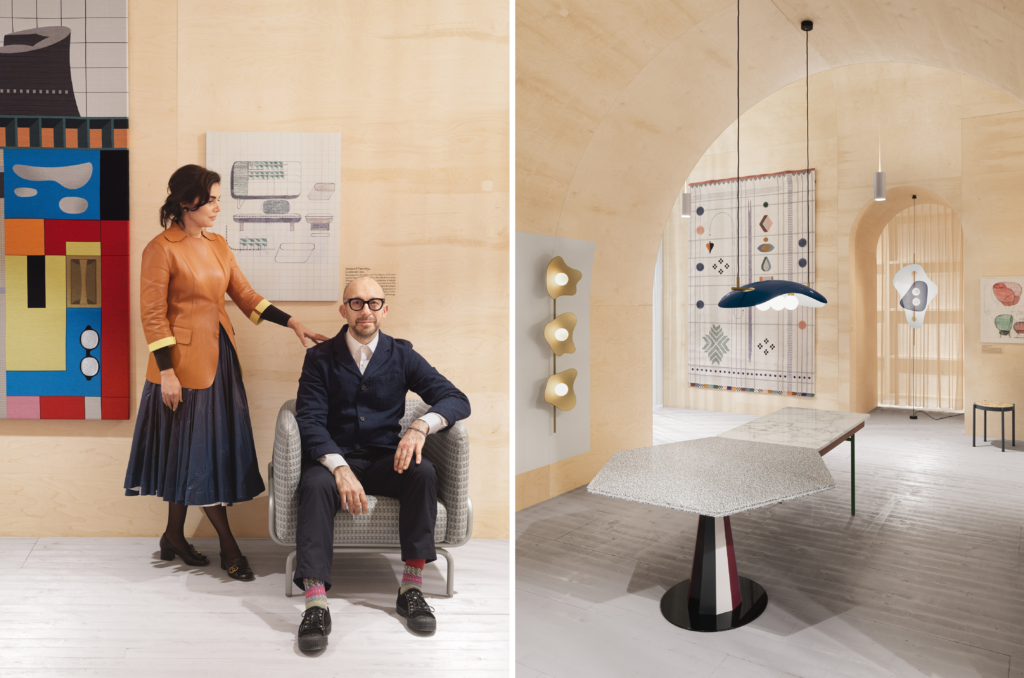 Reproductions of the simple wood and cardboard models that the duo created during product development in their London studio were positioned across a series of model rooms connected by arched spaces and walkways. As you move through the space, you go from compressed low ceilings to high vaulted ceilings. The inside spaces are like a refuge, a place where people can come and discover a different world, separate from the design fair.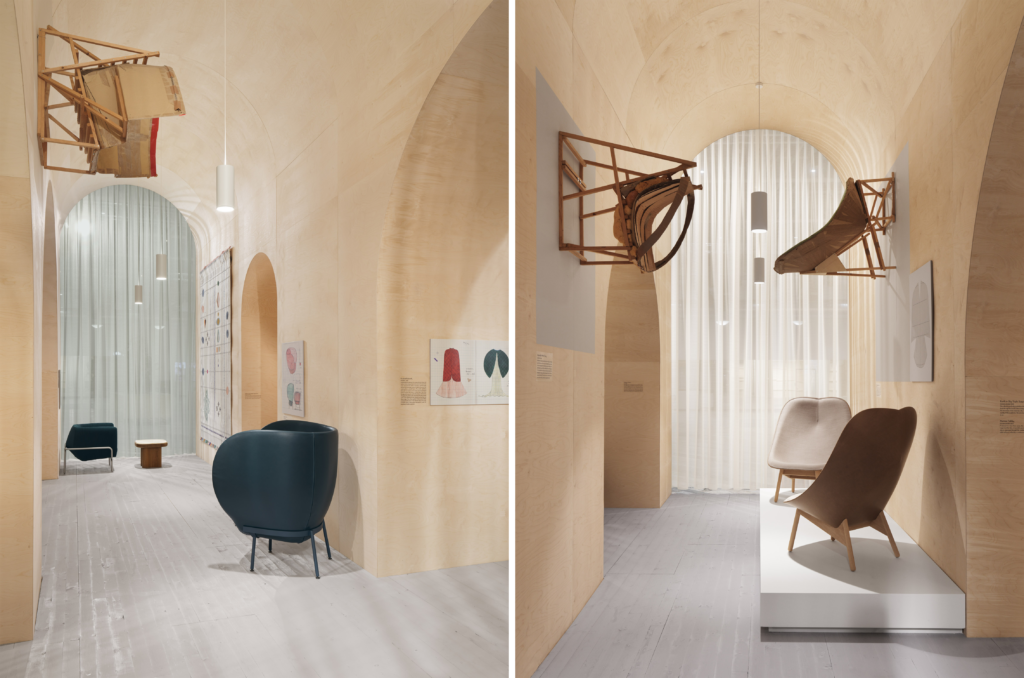 Ted Space
Set up in a private apartment in the centre of Stockholm, Ted Space was organised by Hanna Nova Beatrice with staging by Kråkvik & D'Orazio and furniture and objects by A part, Cappelen Dimyr, Frama, Tre Sekel, Lotta Agaton, Matti Carlson, Folkform, Anton Alvarez, Åsa Stenerhag, Evelina Kroon, Simon Anund and Jenny Nordberg. The exhibition is a dialogue between friends and objects where each element is chosen and displayed rather than filling the space with new things.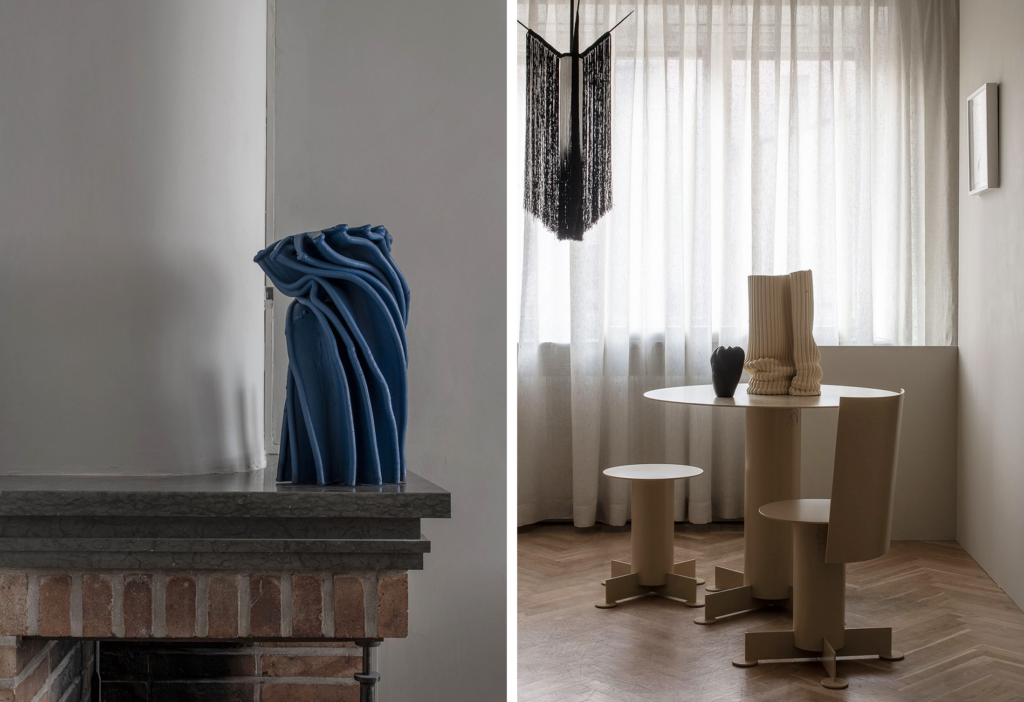 Jenny Nordberg's vases
For the third Modern Design Review x Hem collaboration, Swedish designer Jenny Nordberg created a limited edition of 15 vases for which she folded and welded steel sheets, then hand-coated them with powder in her studio.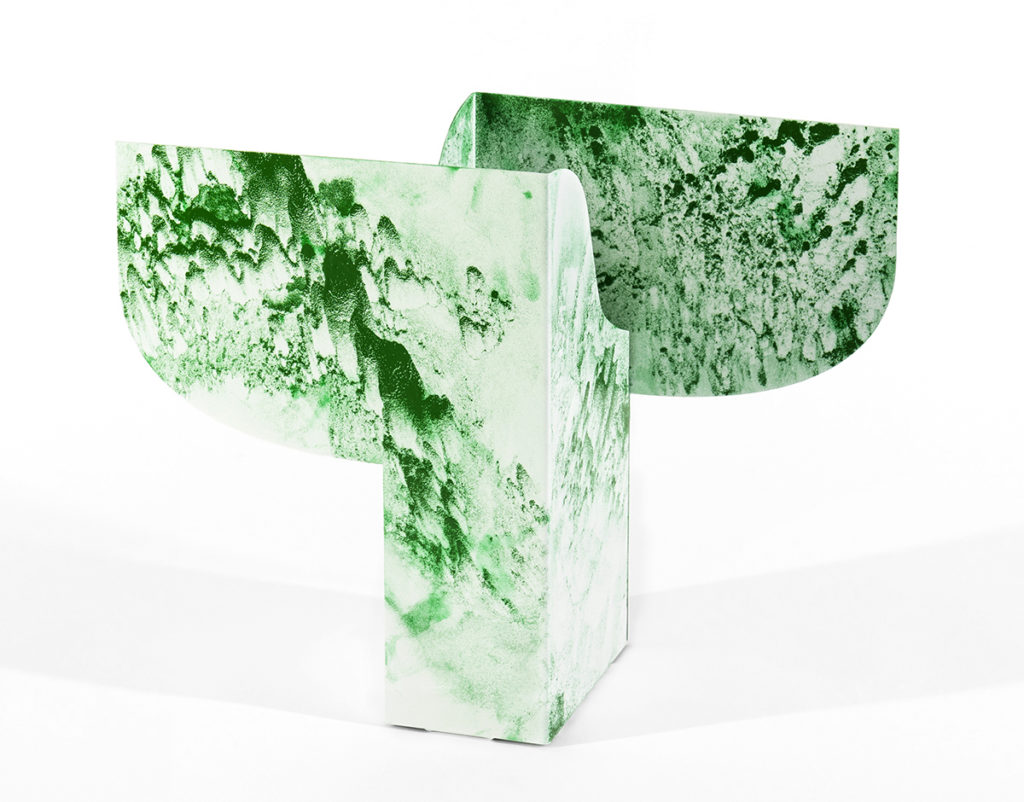 Transporting this industrial process into her little studio where she was free to use it as she pleased, Jenny invented an unexpected surface treatment with her coloured powder.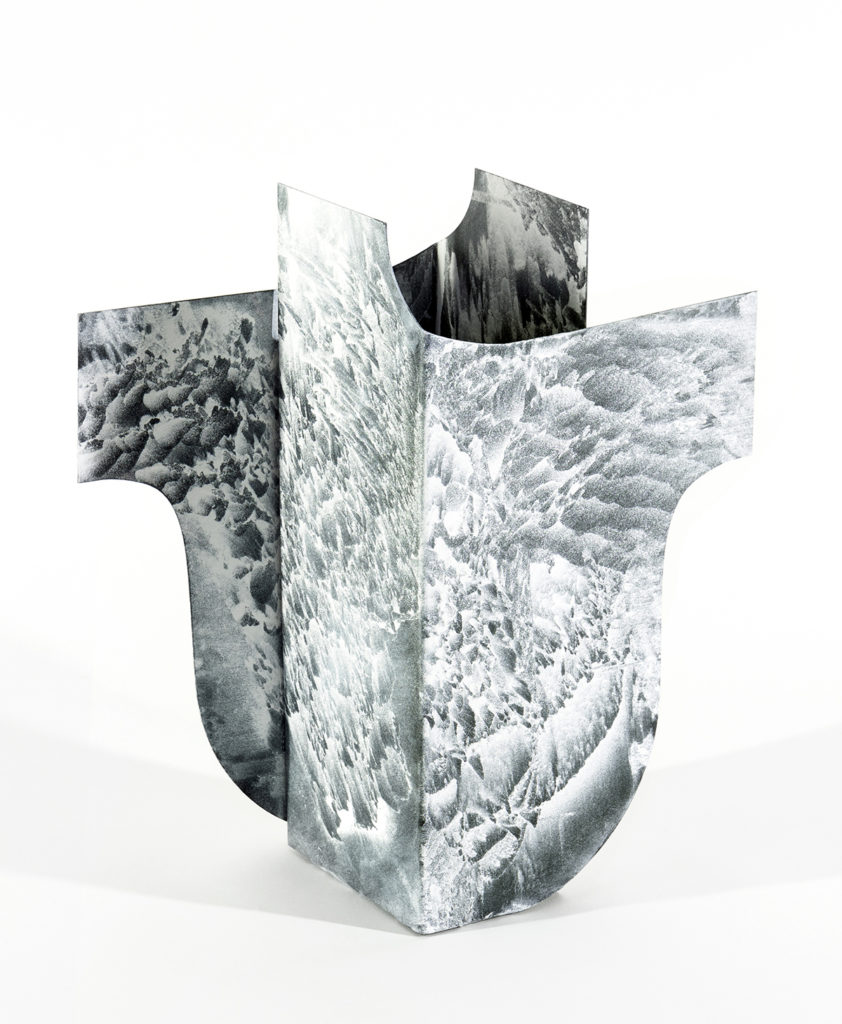 The Adjectives exhibition
The Adjectives exhibition began like a discussion between Note Design Studio and the Swedish auction house Bukowskis: how the design studio could design a physical canvas for its works of art and how Bukowskis would store them in its archives.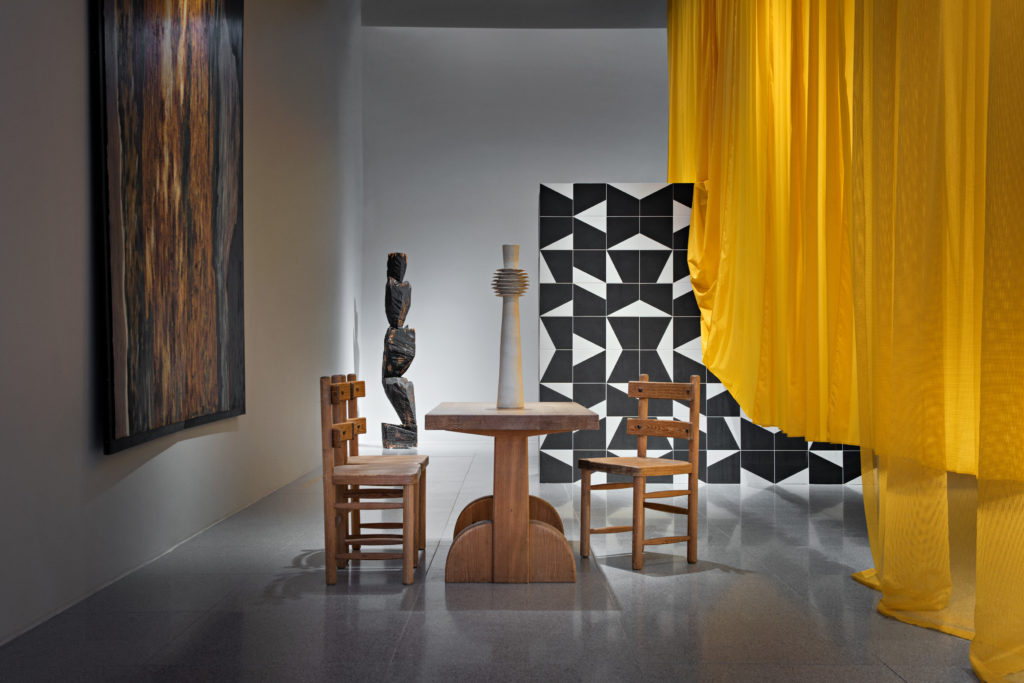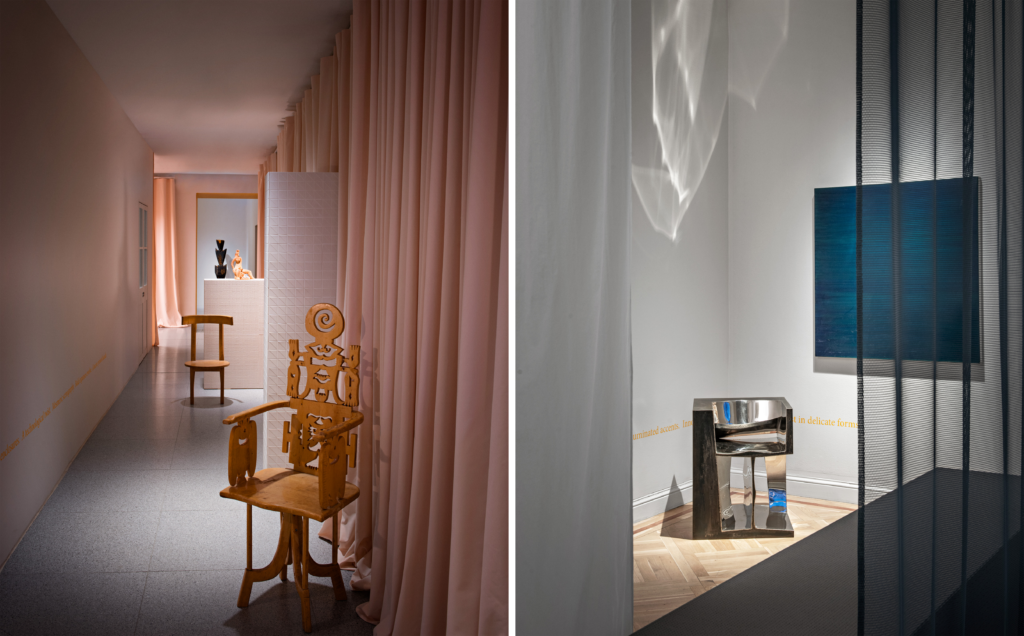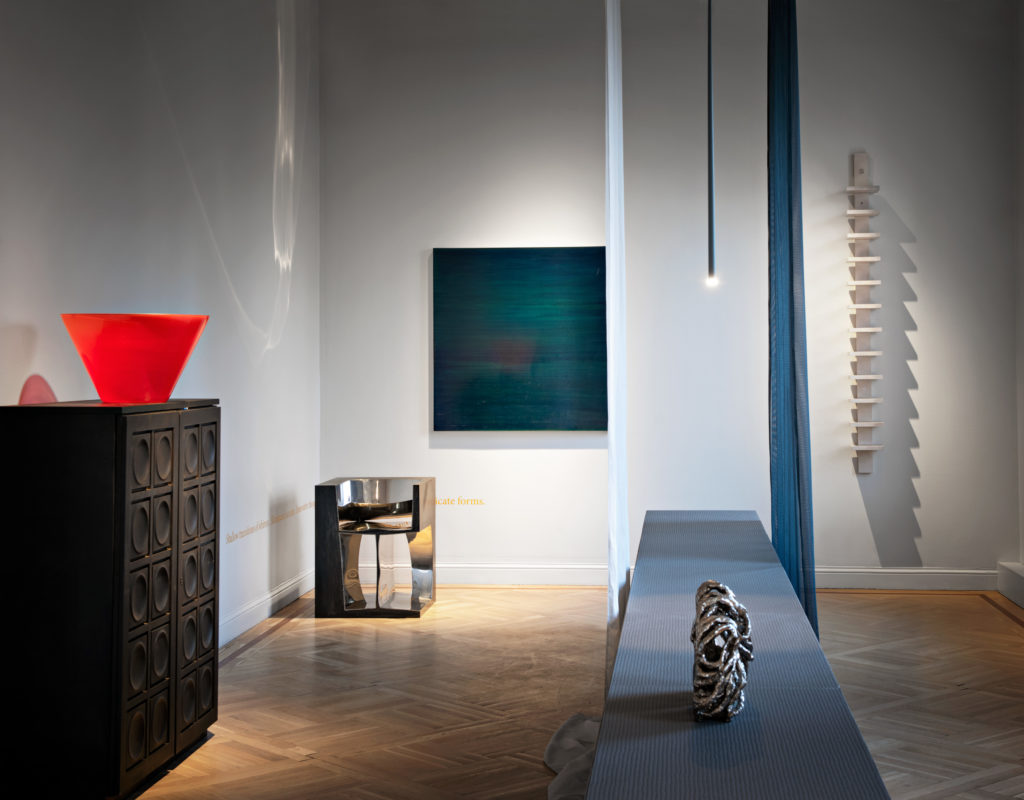 At Six Hotel
The pop-up space on the ground floor of the At Six Hotel has always welcomed the top names in design and the Danish firm Gubi set up home there for the second consecutive year. Alongside pieces from the existing collection, there were a series of new travertine tables by Gamfratesi and new lighting and furniture by the Danish duo Space Copenhagen, whose Wonder sofa is a contemporary version of lounge furniture from the seventies.