Otherworld, the first virtual reality gaming bar in London
architecture studio The Dream Corporation and designed by the Red Deer architectural group, the Otherworld arcade invites its visitors to enjoy an exceptional experience at the cutting edge of technology, echoing the « Gameplay » concept – LOUD Theme in the SS21 Digital Design Report.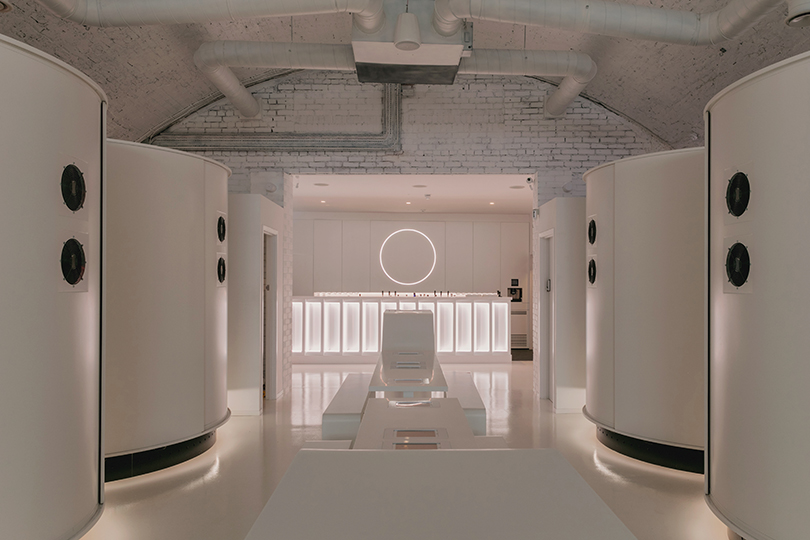 A new-generation arcade bar
This one-of-a-kind bar offers its customers the possibility of going on an extraordinary journey thanks to virtual reality technology in a highly graphic environment with a host of colourful neon lights.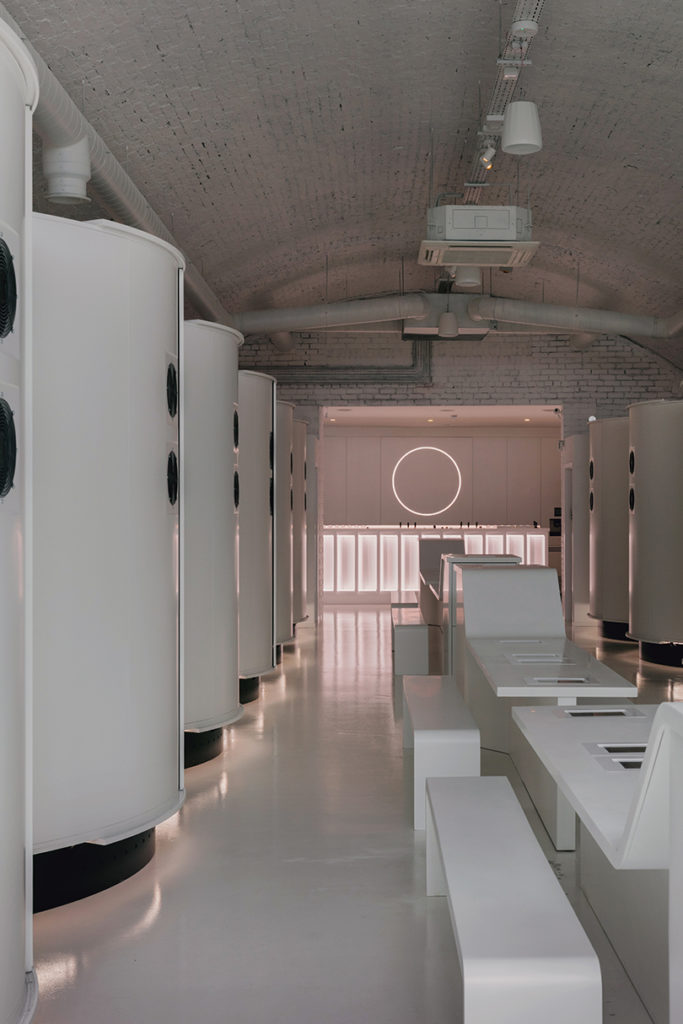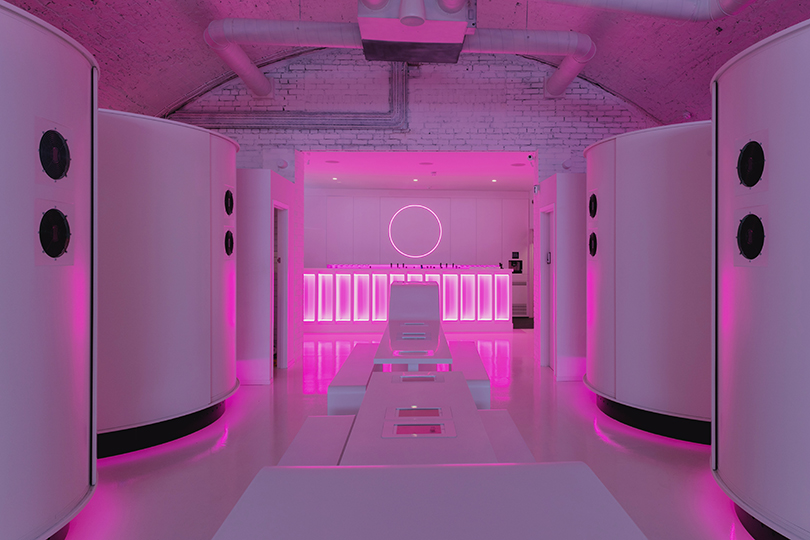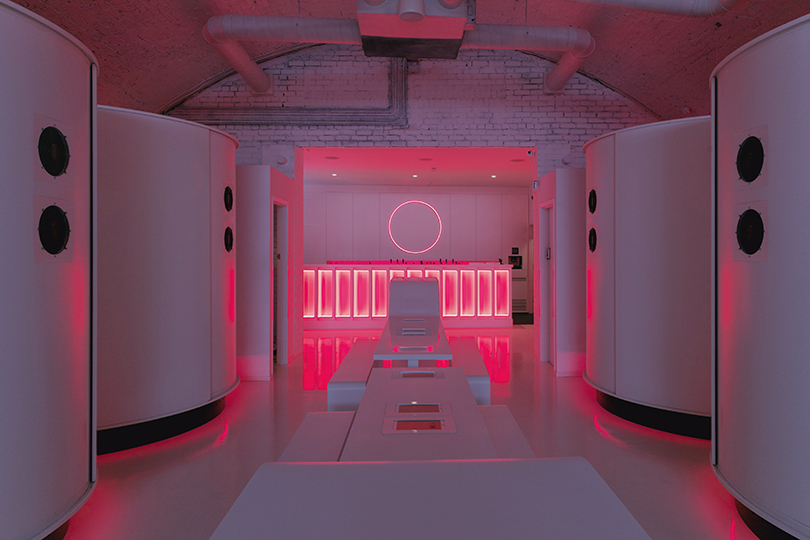 Each player can try out one of the fourteen private rooms before being reunited with their friends in an alternative reality. These immersion rooms offer a comprehensive experience, going as far as allowing players to feel the heat, wind or scents of the parallel worlds visited.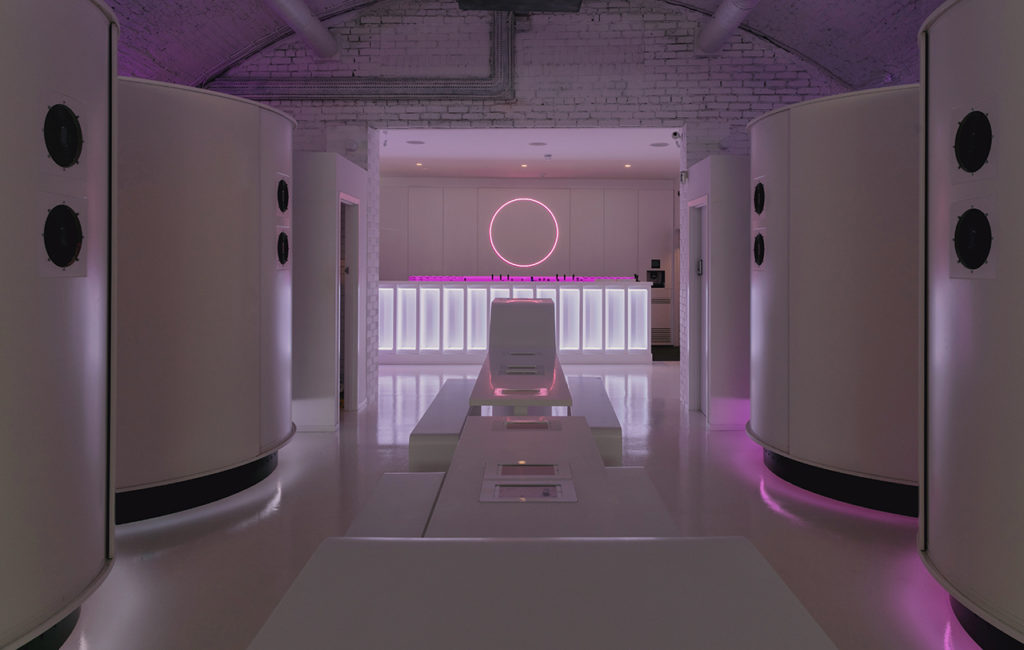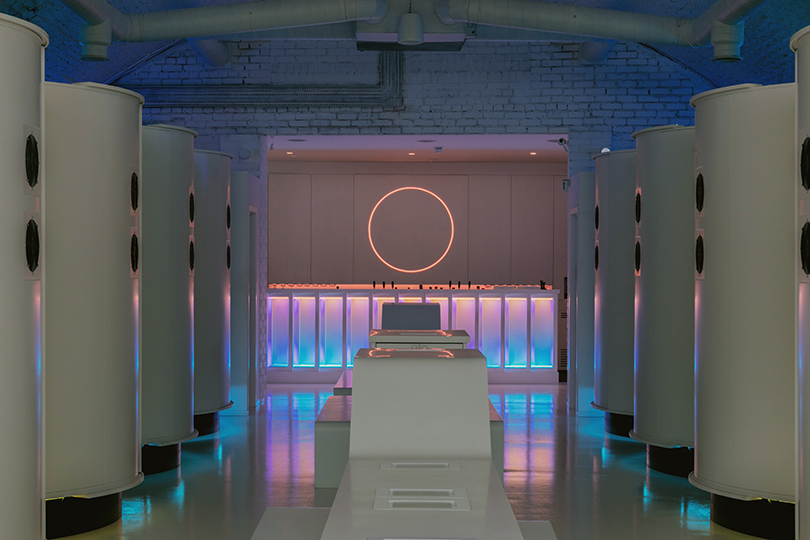 A futuristic decor
The Otherworld bar was created under a former railway arch. The deliberately minimalist design leaves space for light as the sole decorative element.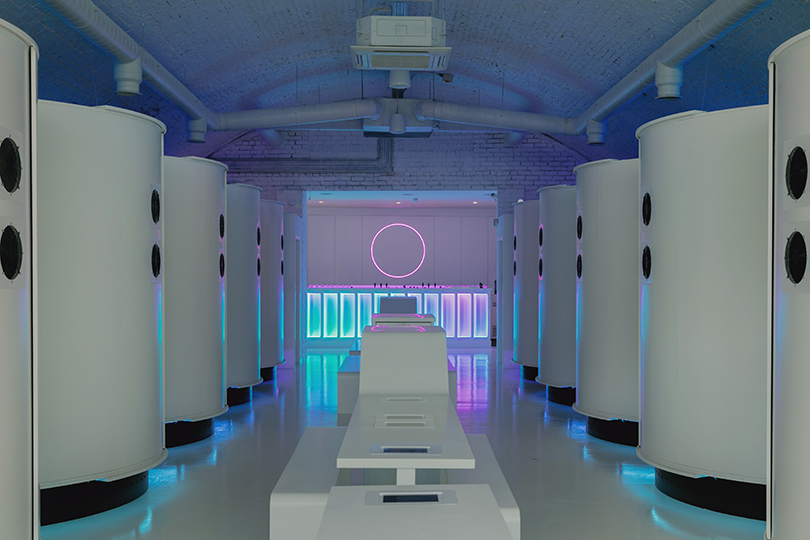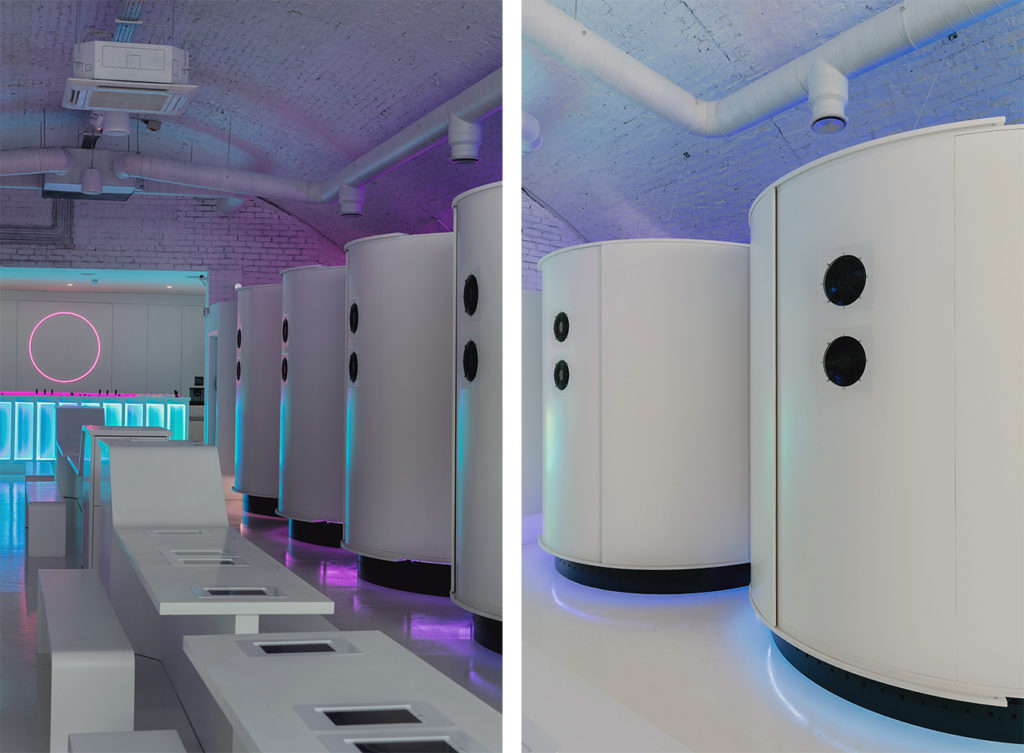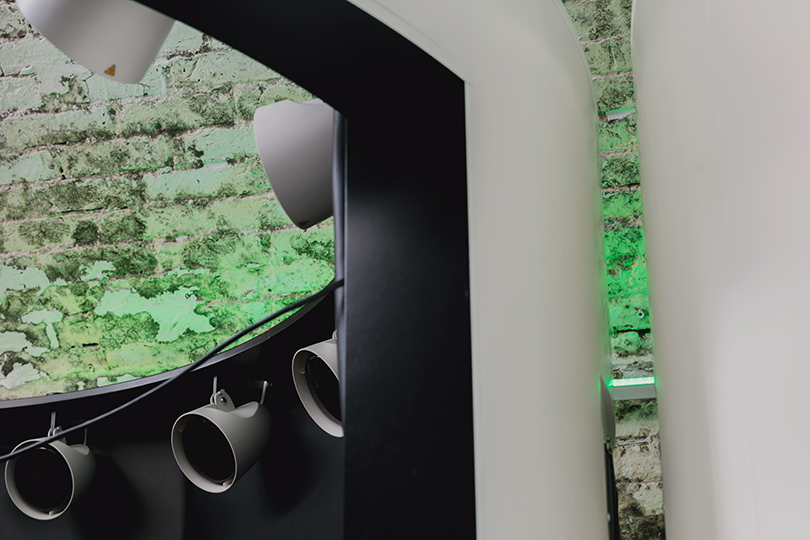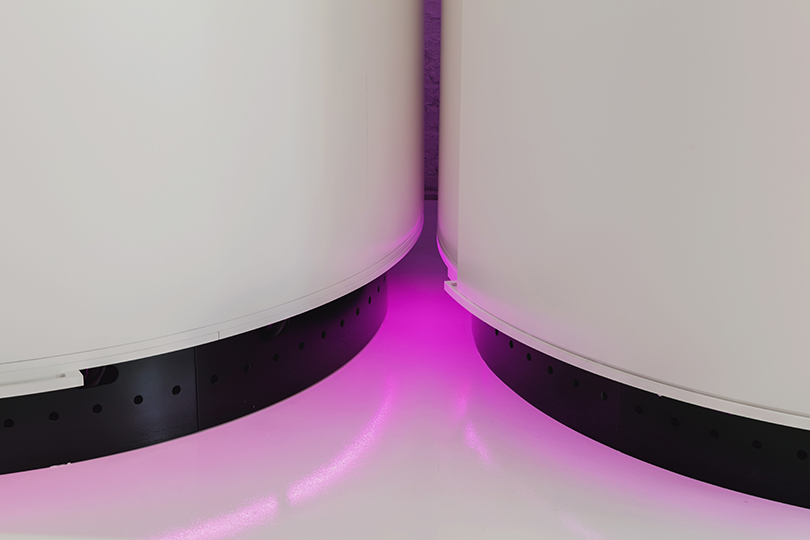 Thanks to the play of light, the perception of reality is distorted, allowing total immersion. Natural light blends with neon lighting to create a surrealist, almost futuristic decor. With this decor, Red Deer was looking to attract a wider clientele than the stereotypical arcade game players from the eighties.