Molly Goddard's extravagant fashion
Molly Goddard is now known for her spectacular volumes, but has been designing sophisticated, feminine pieces that make a real impression since 2015. Molly Goddard's unmistakable DNA has an offbeat feel, bringing a breath of fresh air to British fashion.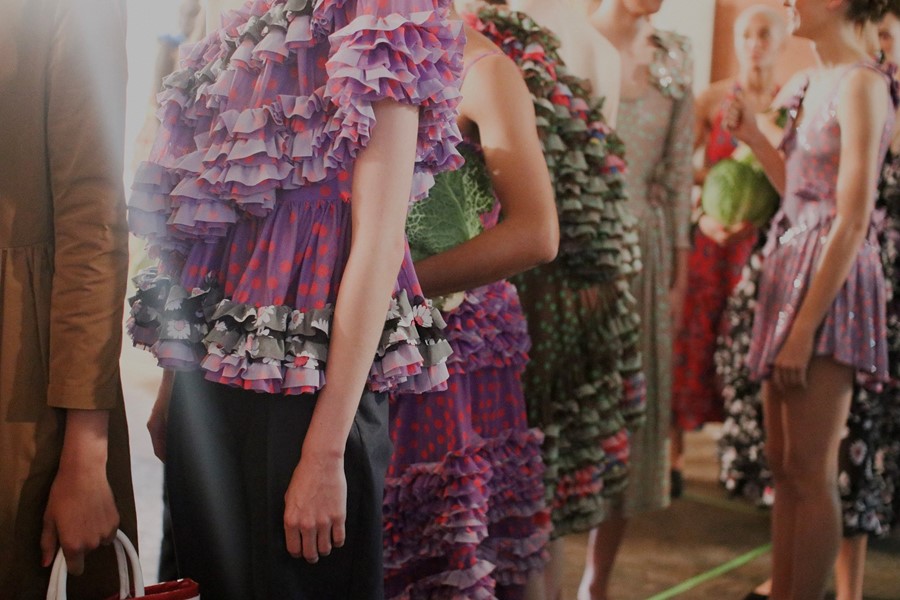 A preordained fate
A graduate of Central Saint Martins, Molly Goddard hardly imagined that she would be launching her own brand one day. She saw herself more as working for a couture house, but fate had other ideas.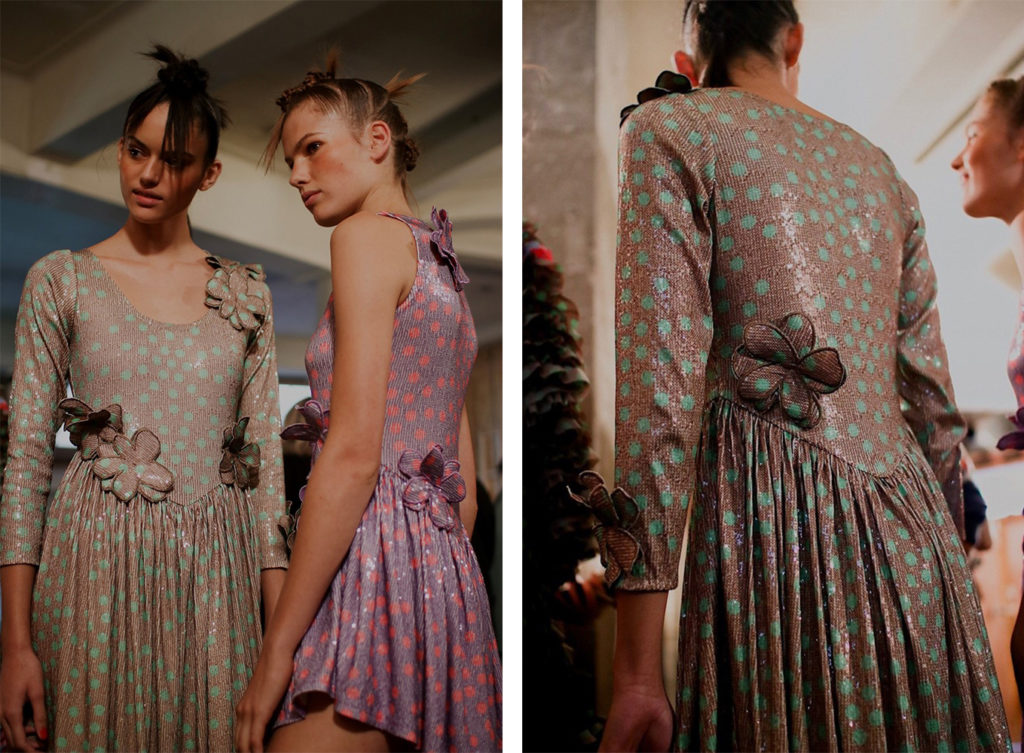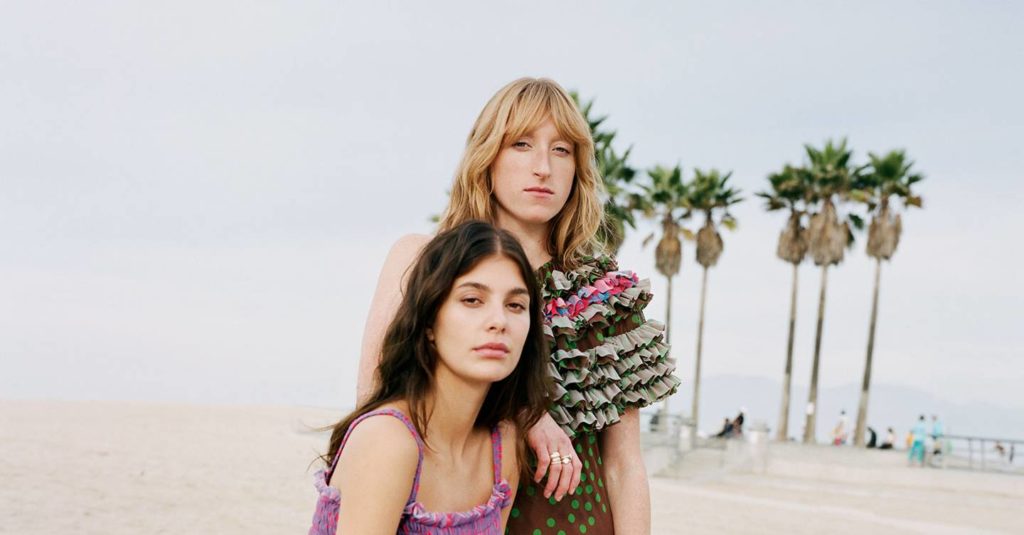 Back when the designer created evening dresses for her friends, others noticed her designs and orders increasingly flooding in. In 2015, Molly Goddard officially launched her brand and set up her HQ in a former warehouse in East London, surrounding herself with a small team, including her sister Alice. It was the start of the adventure…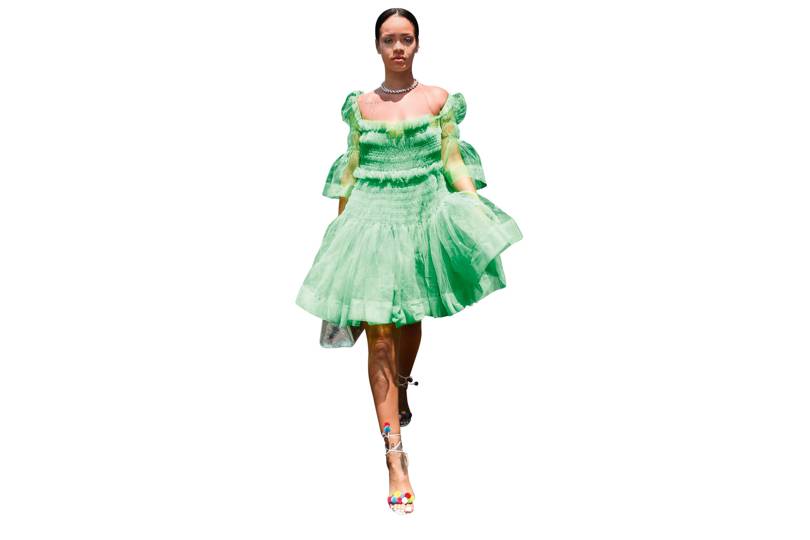 While Rihanna was one of the brand's first loyal customers, many celebrities have followed in her footsteps. Zendaya, Edie Campbell, Susie Lau, etc. all now swear by no one but Molly Goddard!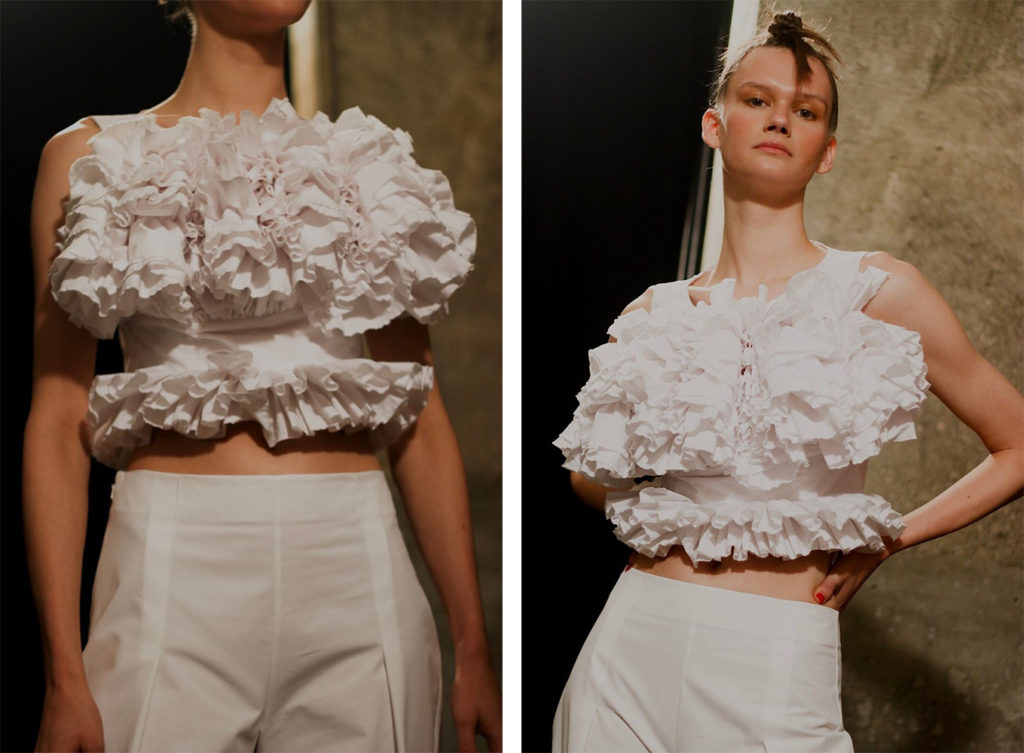 Molly Goddard, going boldly against the flow
For her autumn/winter 2019 collection, Molly Goddard is once again offering us the fruit of her distinctive daring and freshness. At a time when trends are highlighting the practical, functional side of clothes, Molly Goddard collections prove to be real odes to extravagance.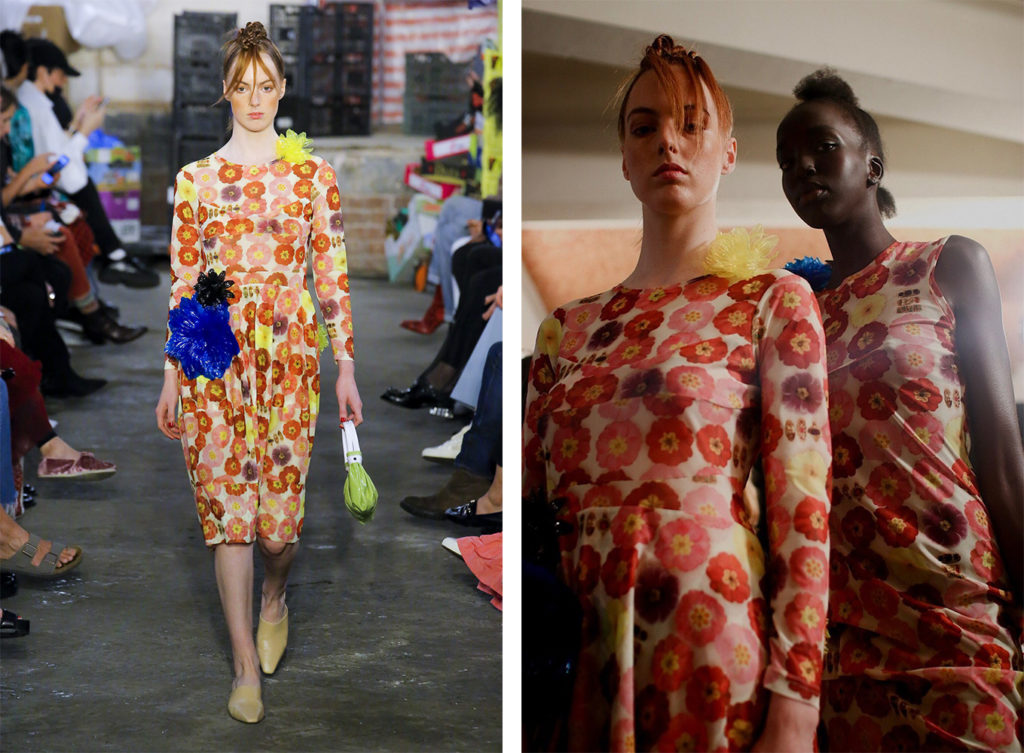 Featuring ethereal dresses, a host of smocked gathers, opulent ruffles, etc., the designer's world takes us under reams of tulle in tangy shades. Far from mawkish, the collections from the winner of the 2018 BFC Vogue Designer Fashion Fund are extremely complex, worthy of Haute Couture. As usual, the designer fashions the details and finishes with an almost excessive meticulousness to give sophisticated, ultra-feminine pieces.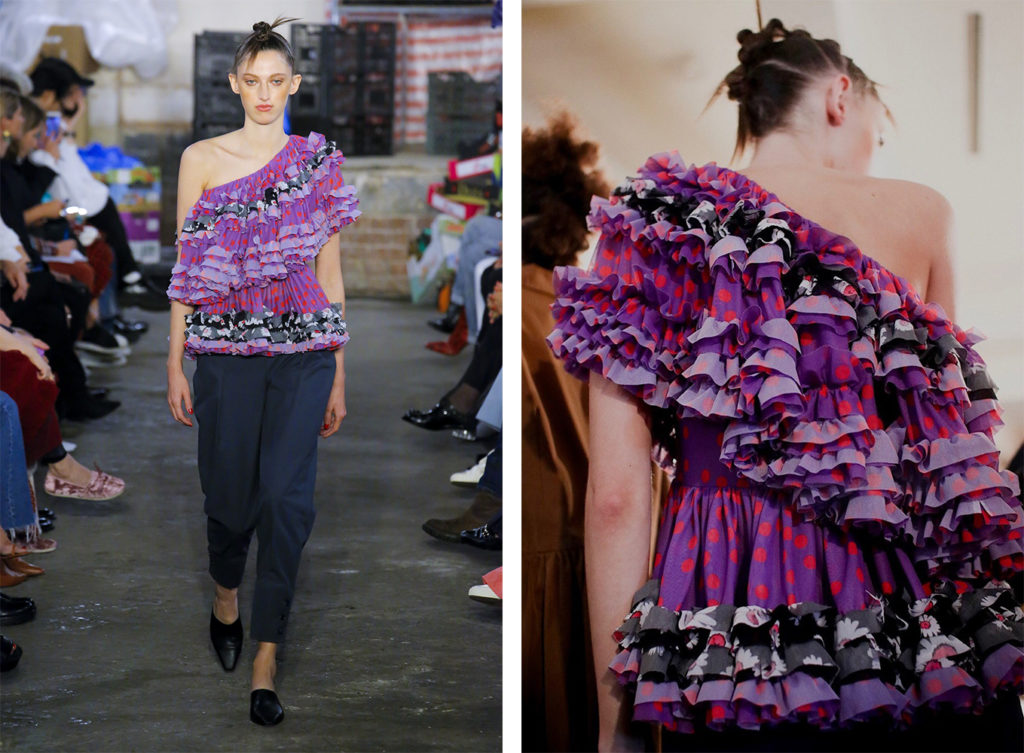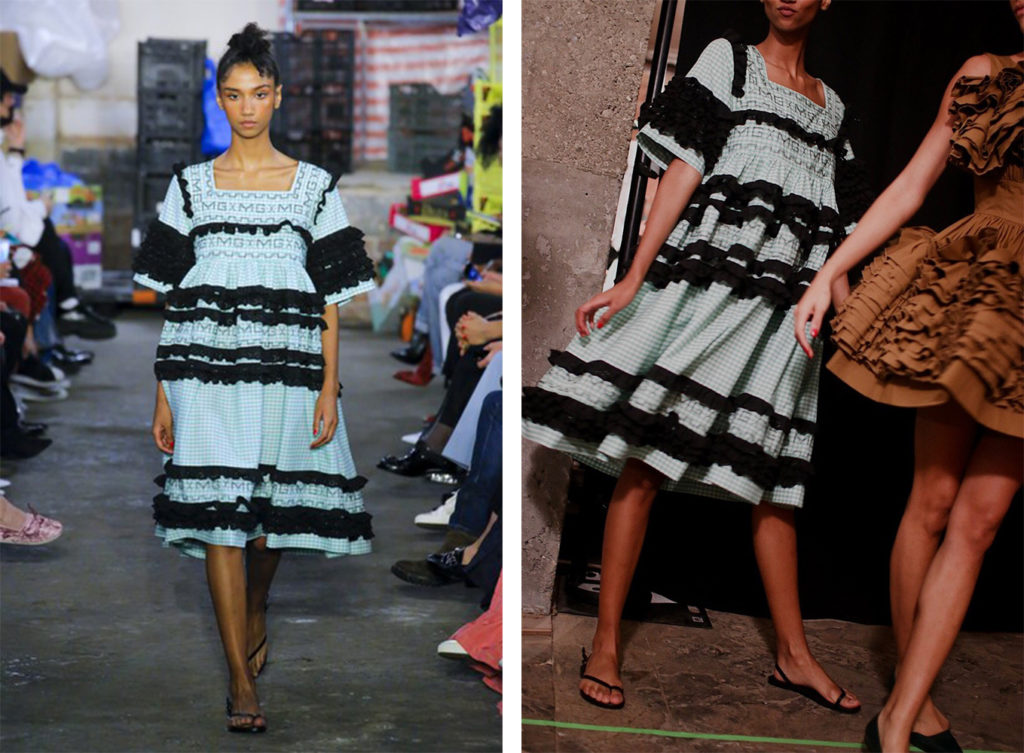 Influenced by the Brexit bill and all the political stir it is causing in the United Kingdom, Molly Goddard has designed pieces calling for stability and protection. Christened « Dressed for the storm », her latest collection presents quilted volumes, protective balaclavas and practical all-terrain boots. Revisiting British traditions, she plays with knitwear, taking her inspiration from jacquards and patchworks straight from the English countryside.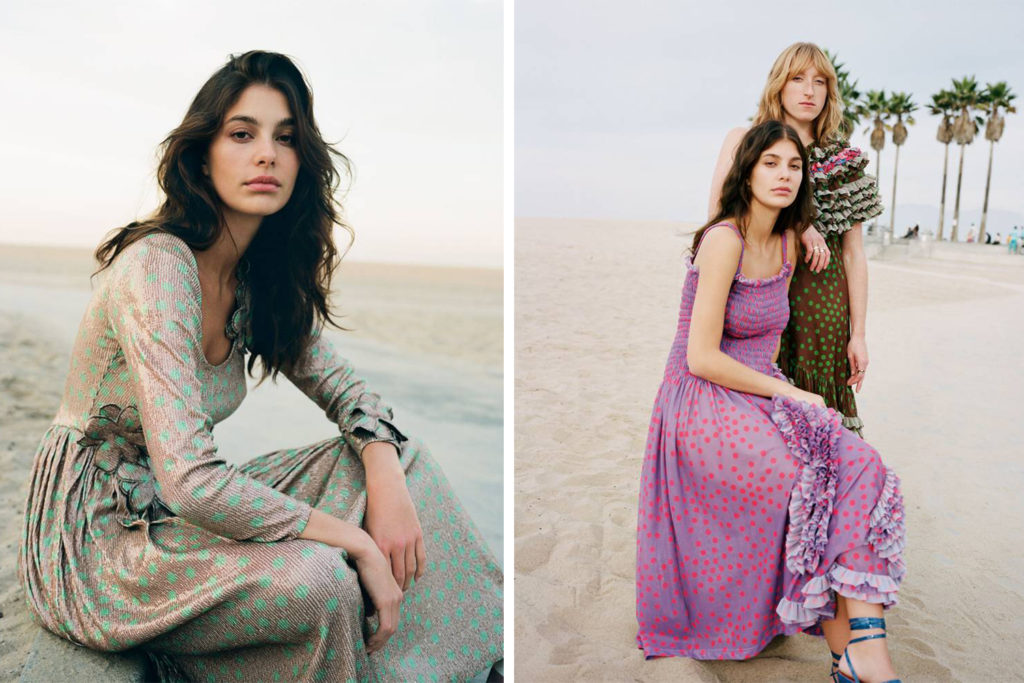 Avant-garde and offbeat, Molly Goddard doesn't hesitate to put a spin on these dresses' theatrical vibe with a rebellious, rock style. Villanelle, the character from the Netflix series « Killing Eve », has also contributed to the designer's fame, wearing a fabulous candy pink tulle dress, accessorised with biker ankle boots…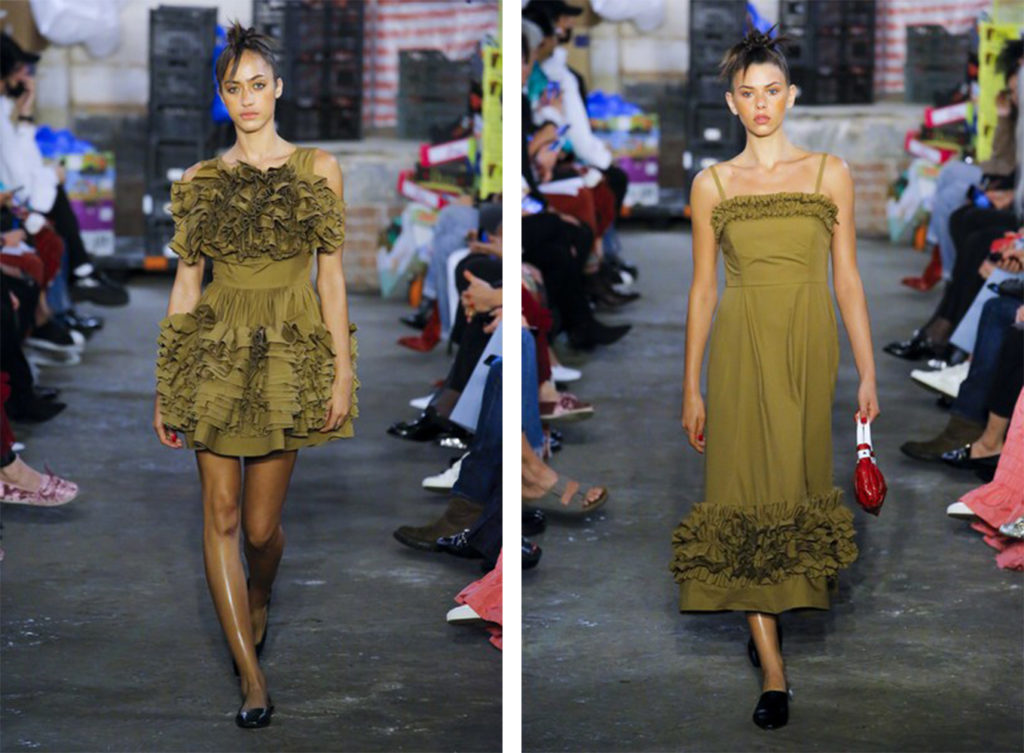 According to Dickon Bowden, vice-president of Dover Street Market, « Molly Goddard's sense of humour permeates her beautiful collections« … Let's hope that she doesn't lose it anytime soon.