JRC-Reflex's new White Metal reflective fabric
Leader on the retro-reflective material market, the firm JRC-Reflex has launched a new reflective fabric, White Metal, a material capable of reflecting absorbed light that comes in a range of attractive two-tone variations.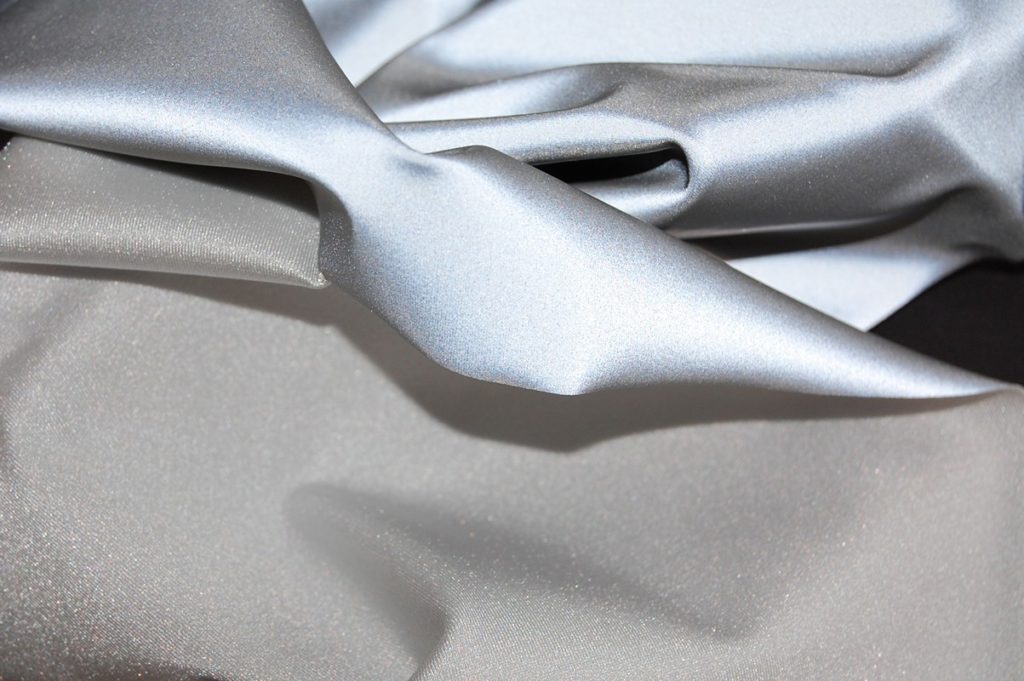 Colours on demand
With its new range of products with two-tone variations christened White Metal and Black Metal, JRC-Reflex is offering retro-reflective materials with the ability to vary the colour that they reflect when light hits them. The company has developed a new dyeing method allowing the technology embedded into the glass micro-beads to reflect a different colour when a light source is directed at it.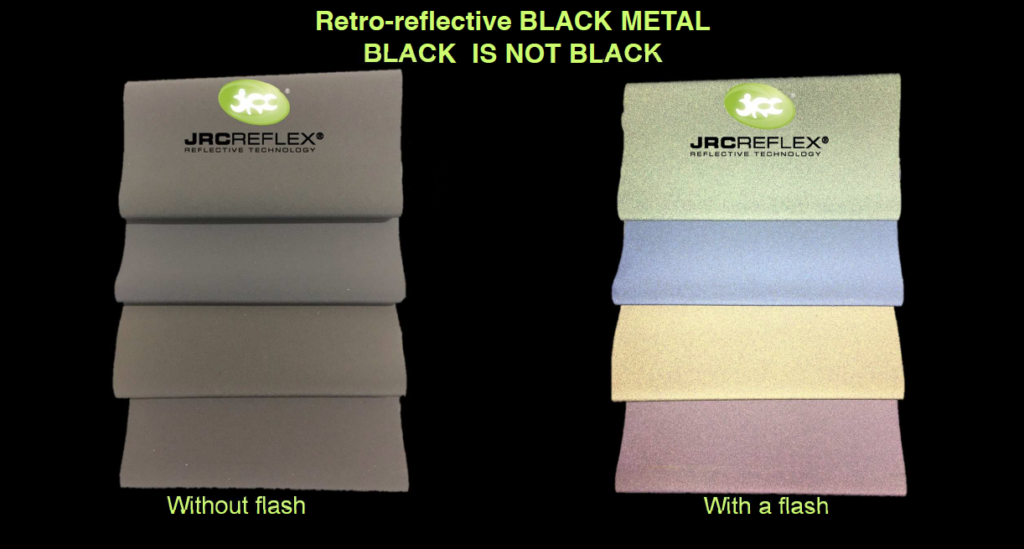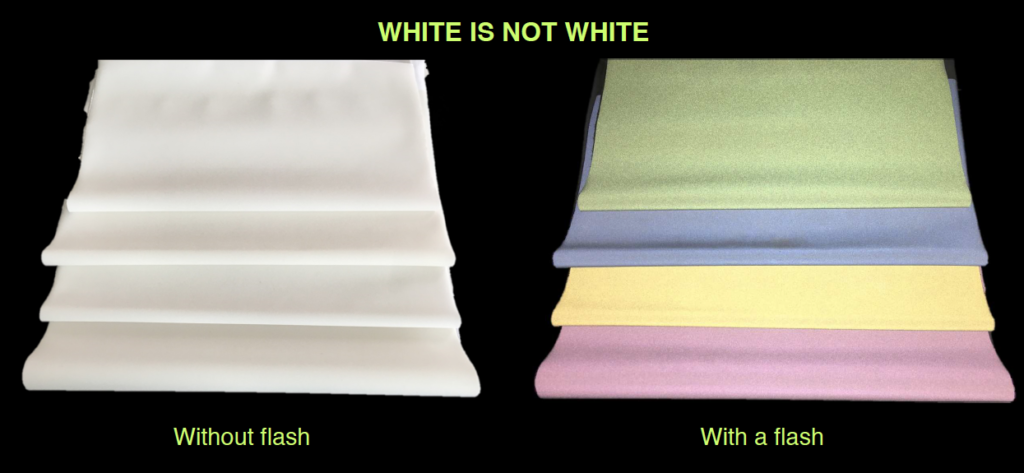 While the standard range pairs white or black with the pastel tones already presented last year, this year JRC-Reflex is offering the opportunity to customise the colour combination in line with what their clients would like. The White Metal range will thus have a metallic white appearance in its natural state but will be able to reflect a predefined colour when exposed to a light source. Available in stretch fabrics, these materials will be able to be easily integrated into the production of sports or technical clothing.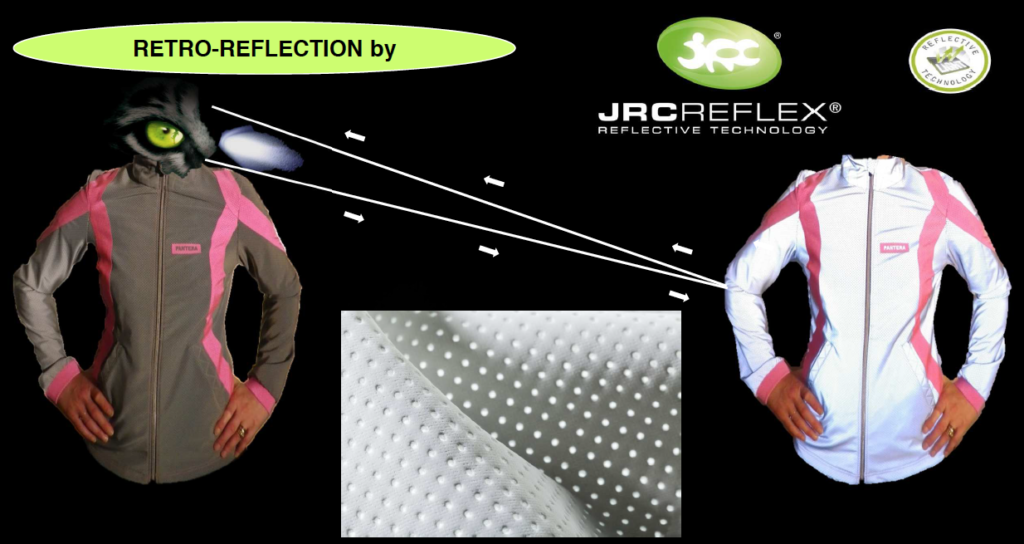 A retro-reflection benchmark
JRC-Reflex was founded in 1988 in Romans, France, and manufactures high-quality retro-reflective fabrics and trimmings. The company is market leader, frequently working with the top brands in the world, while regularly developing new innovations and applications, from seamless trims through lettering tapes to their exclusive stretch reflective components.