Jacob Lee's couture rock style
With their brand Jacob Lee, David Rosenfeld and Olga Schunk create chic and sophisticated collections influenced by a 100% rock'n'roll style. With leather, resounding slogans and dynamic looks, the English label takes a provocative approach with a modern elegance.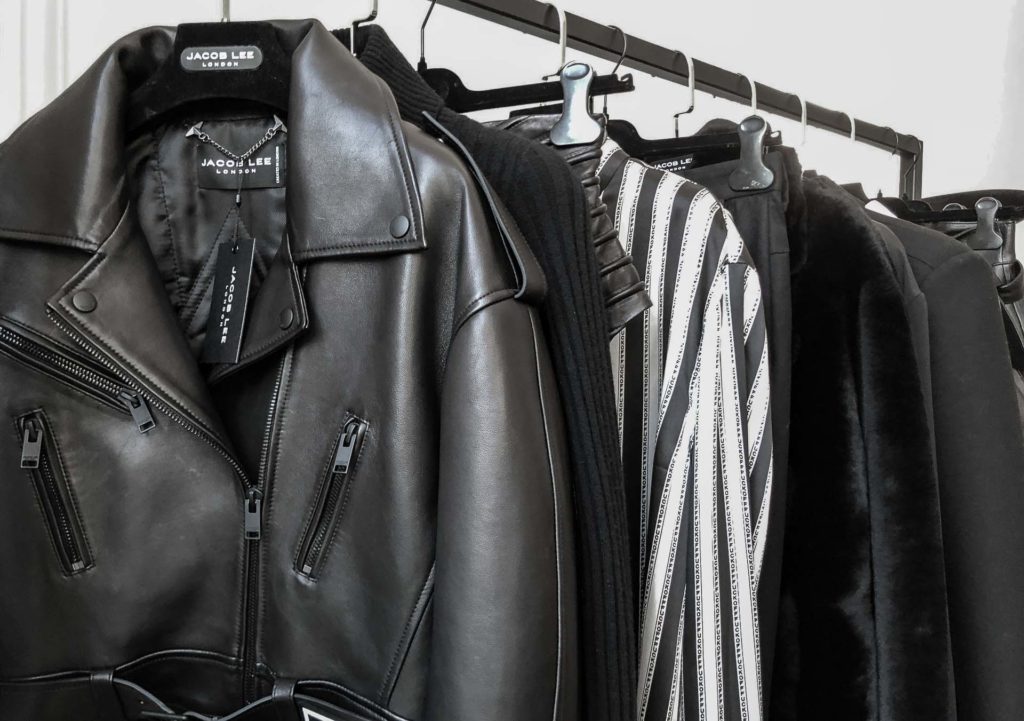 England as a source of inspiration
Founded in 2017 by David Rosenfeld and Olga Schunk, the Jacob Lee brand gives free rein to our most rebellious side.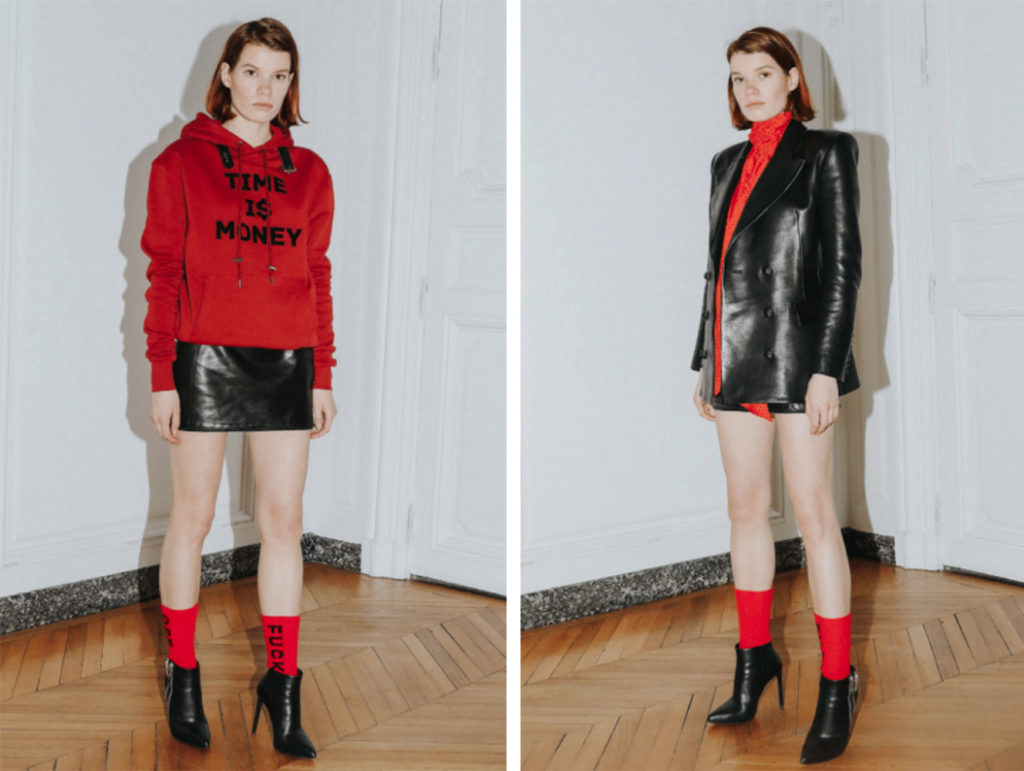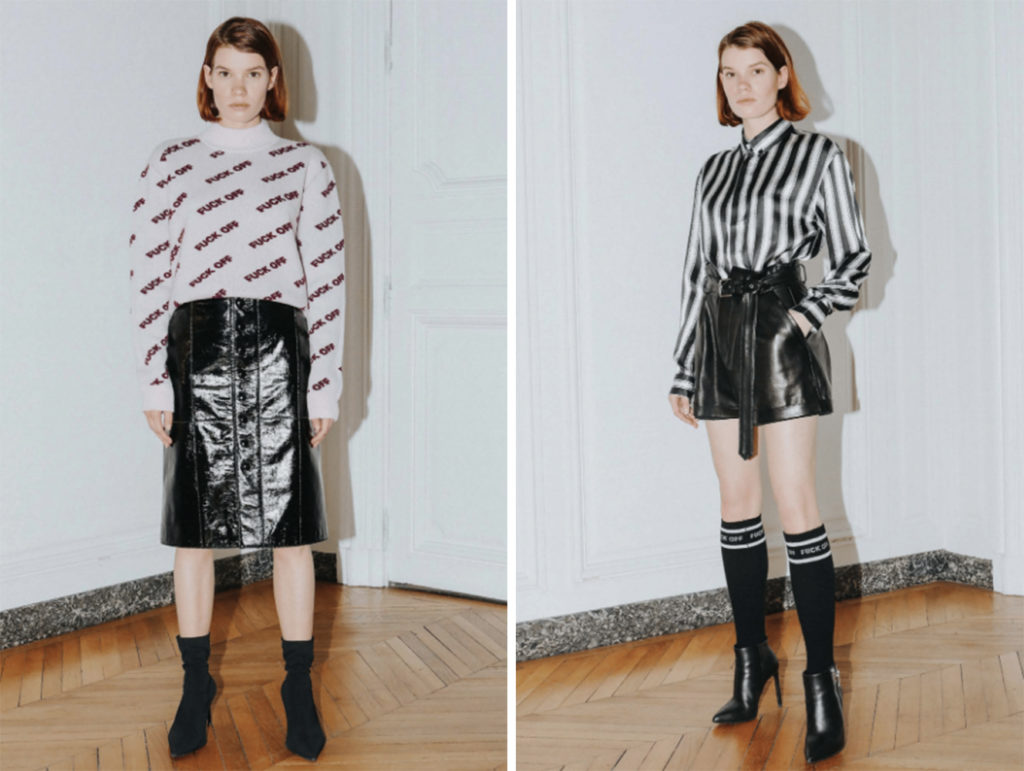 Drawing on English influences and rock'n'roll inspirations, the British label offers collections for men and women that are edgy and energetic with sometimes provocative touches.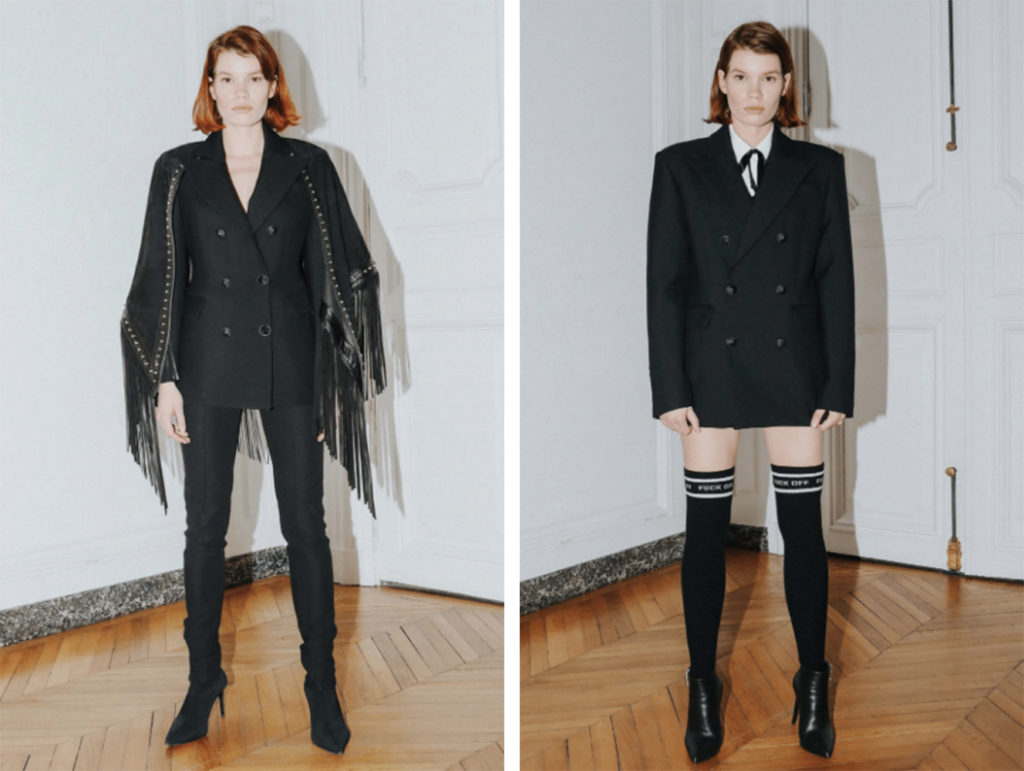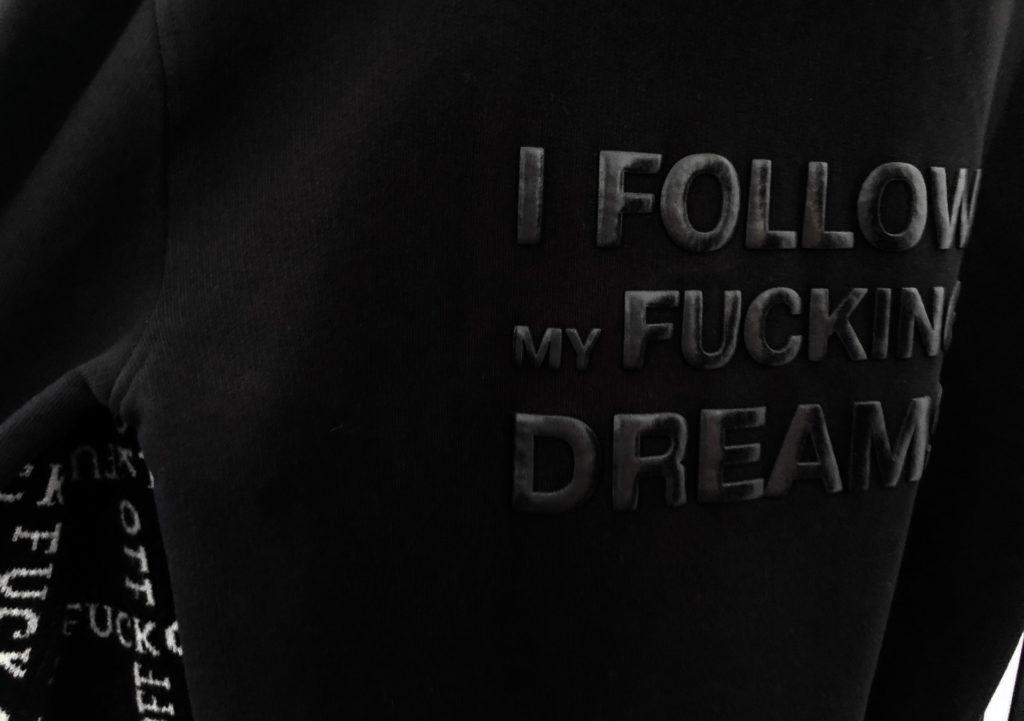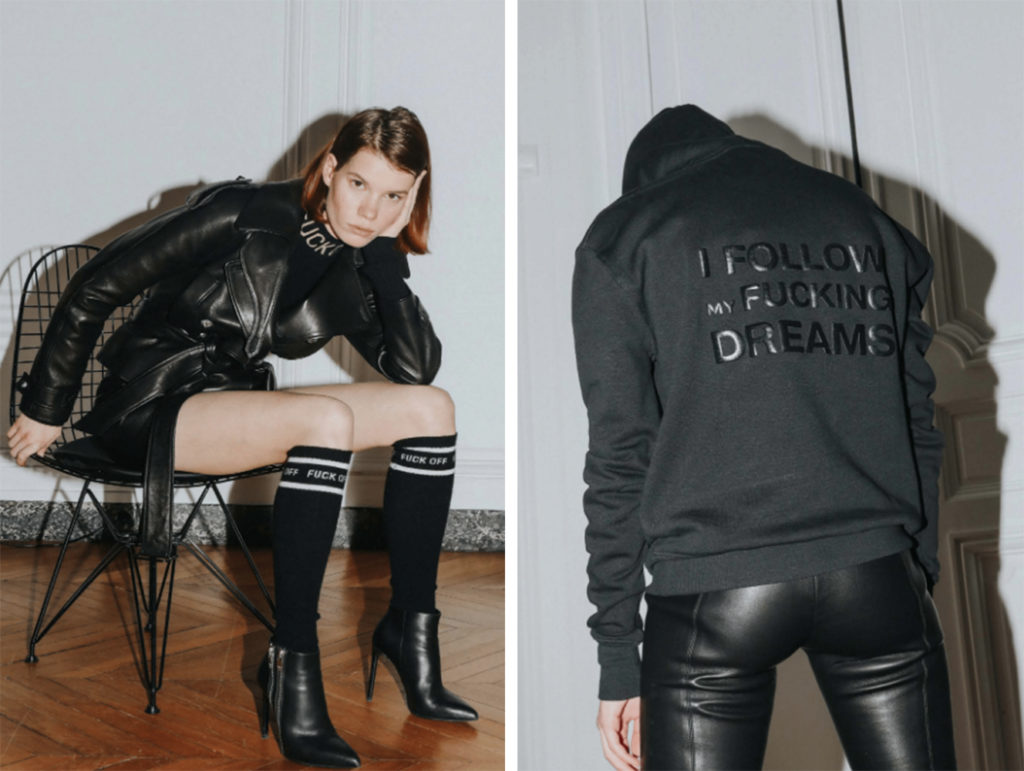 Rock is chic!
At Jacob Lee, there's no room for things left unsaid or repressed thoughts. People unapologetically say loud and clear what they think. Or the clothes will do it for us. A hoodie stating « Time is money » or a dress declaring « Love has no rules »… freedom of expression comes into its own here.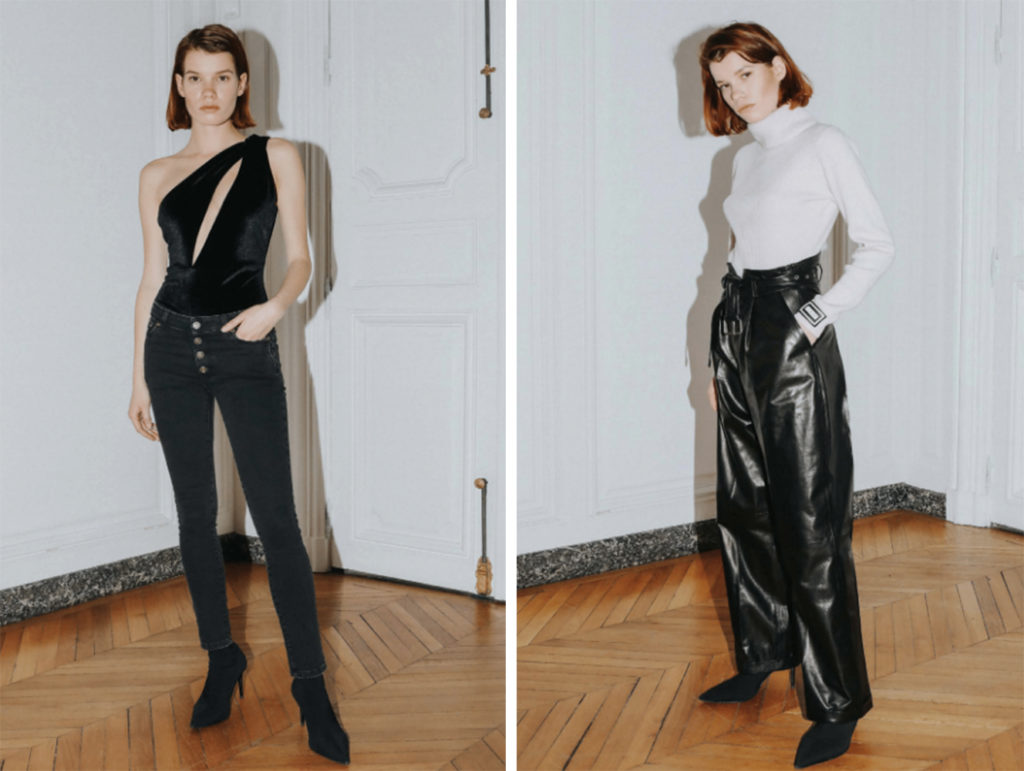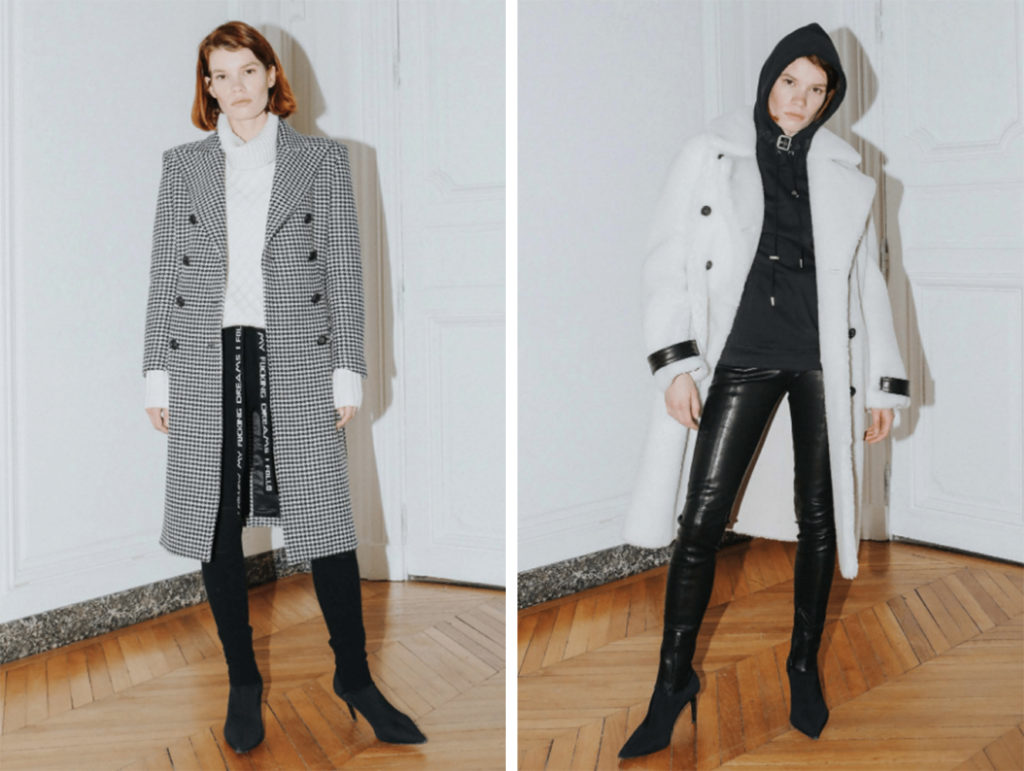 David Rosenfeld and Olga Schunk reveal pieces that are rock yet chic, creating a charismatic and defined style. A boxy biker jacket, military coat, slim leather trousers, black lace dress and openwork velvet body… the British duo take hold of English heritage, putting a bold twist on a conservative houndstooth motif with rock'n'roll notes worthy of The Stones. The Jacob Lee brand ignores passing trends and has a distinctive DNA.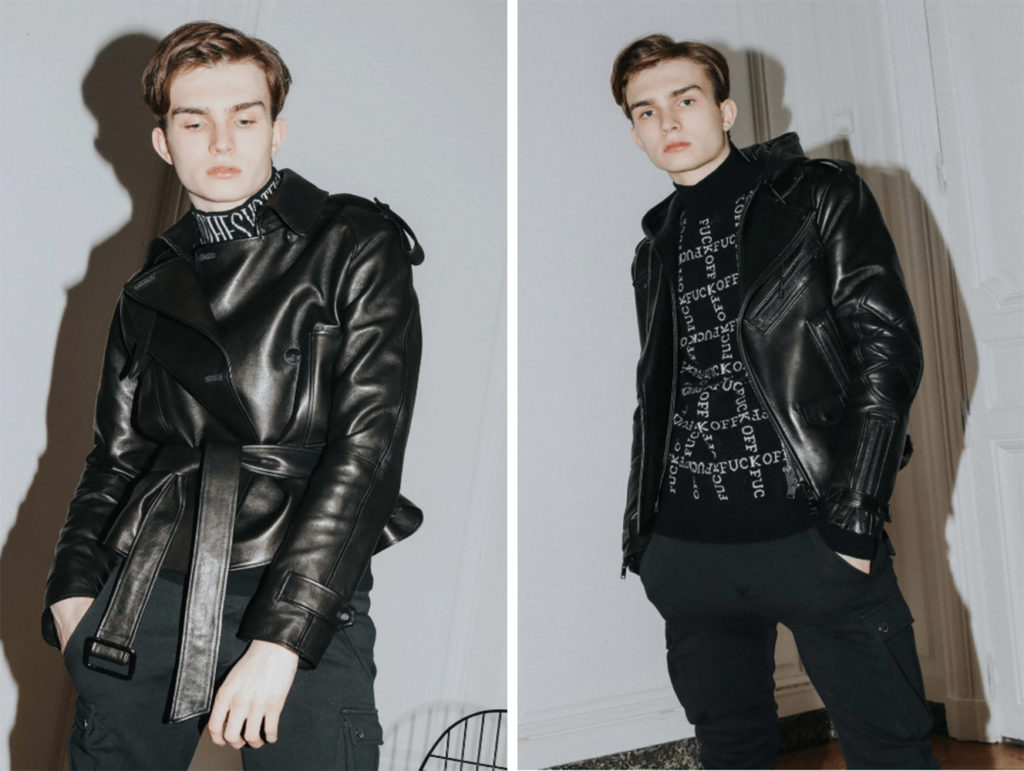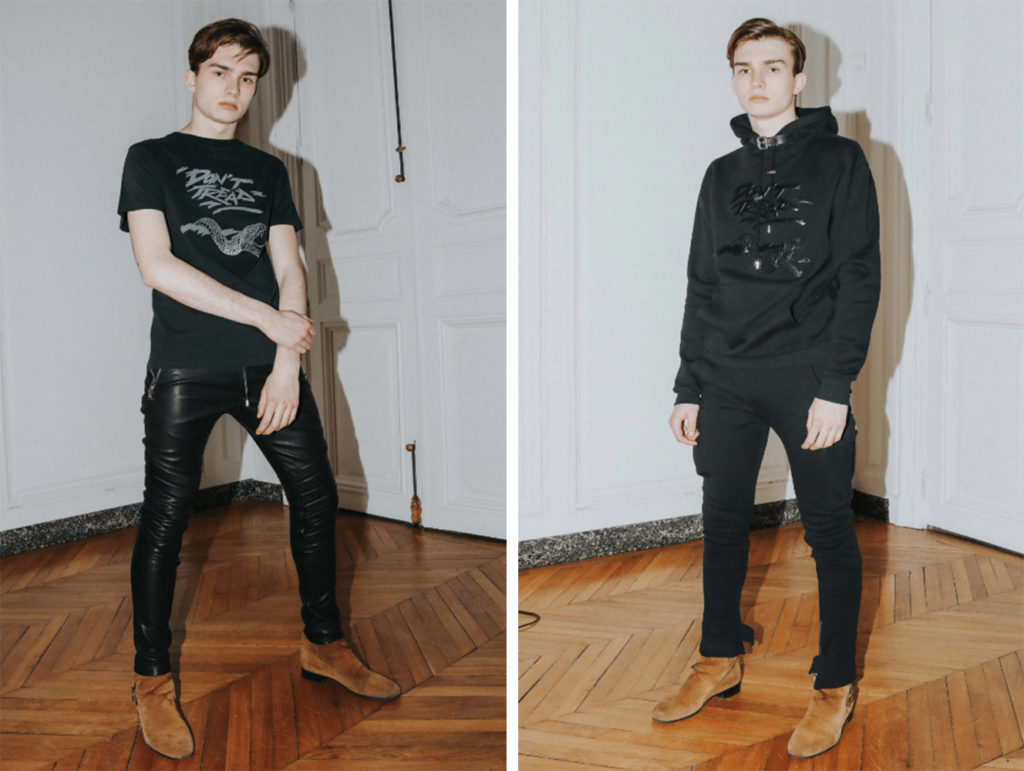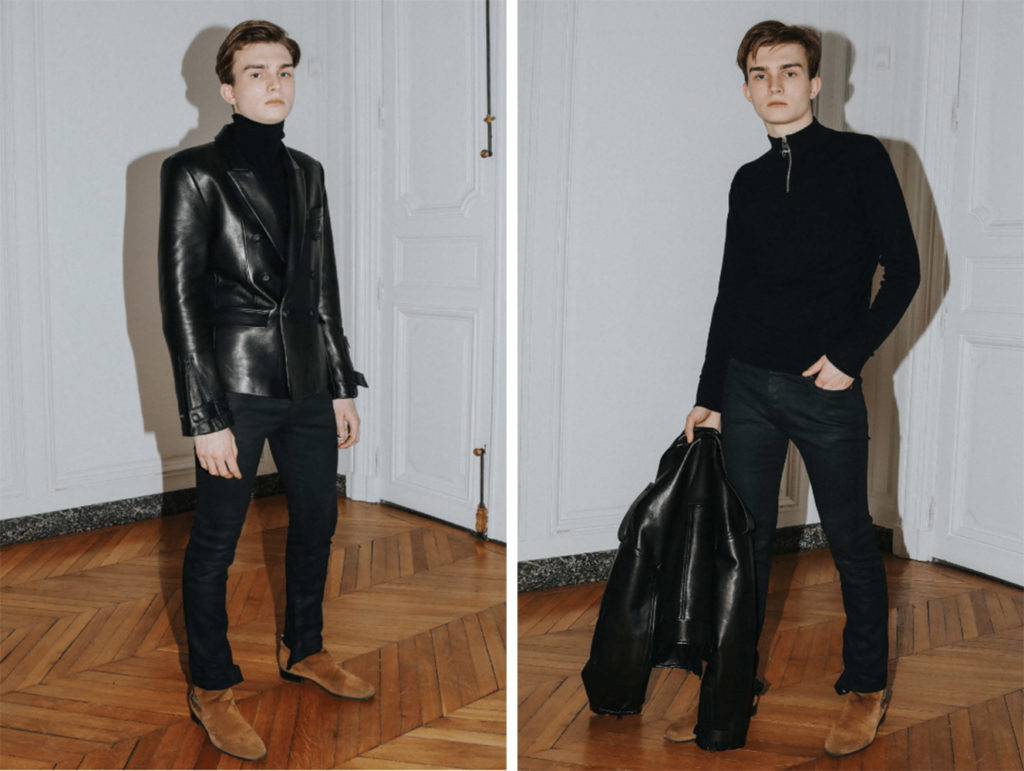 With meticulous sensitivity, David Rosenfeld and Olga Schunk pay particular attention to the choice of textiles, such as cashmere, real leather or silk, which are carefully selected. The designers put their all into the quality of the pieces, which will seamlessly stand the test of time.