Gimaguas: globetrotting Spanish fashion
Could Spanish fashion be emerging from its shy cocoon to (finally) reveal itself in broad daylight? After Heimat Atlantica, Masscob and Wilhelmina Garcia, it is Gimaquas' turn to play its cards right.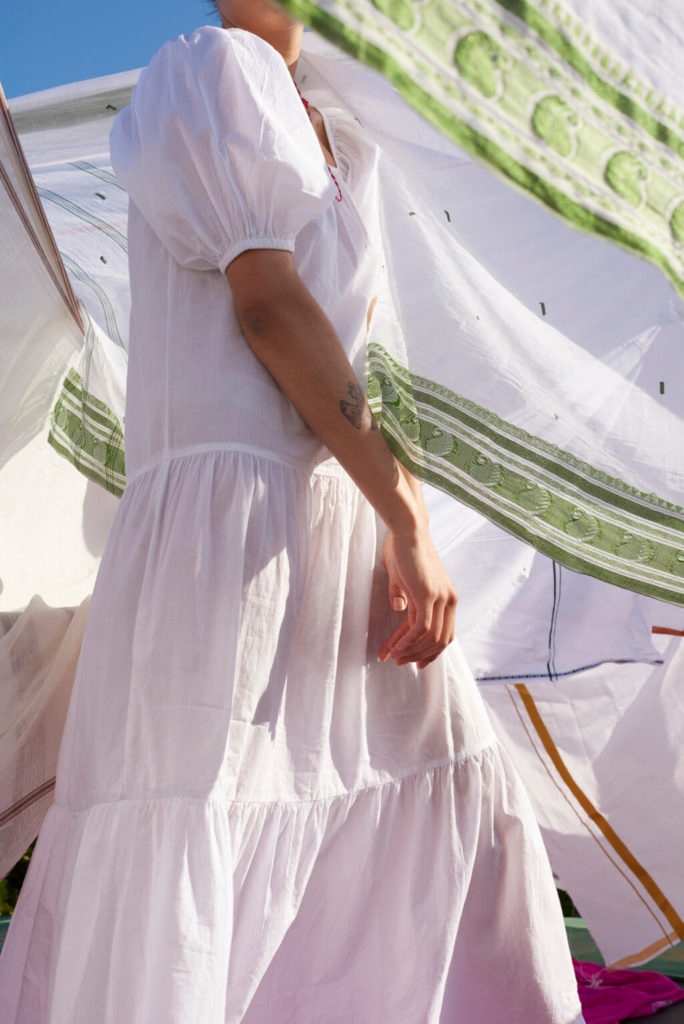 A timeless, socially responsible concept
In Cuba, "jimaguas" means twins in the local jargon. A term with sunny accents that is only fitting for this Hispanic label born of the talent and determination of Sayana and Claudia, two twin sisters and designers at the same time.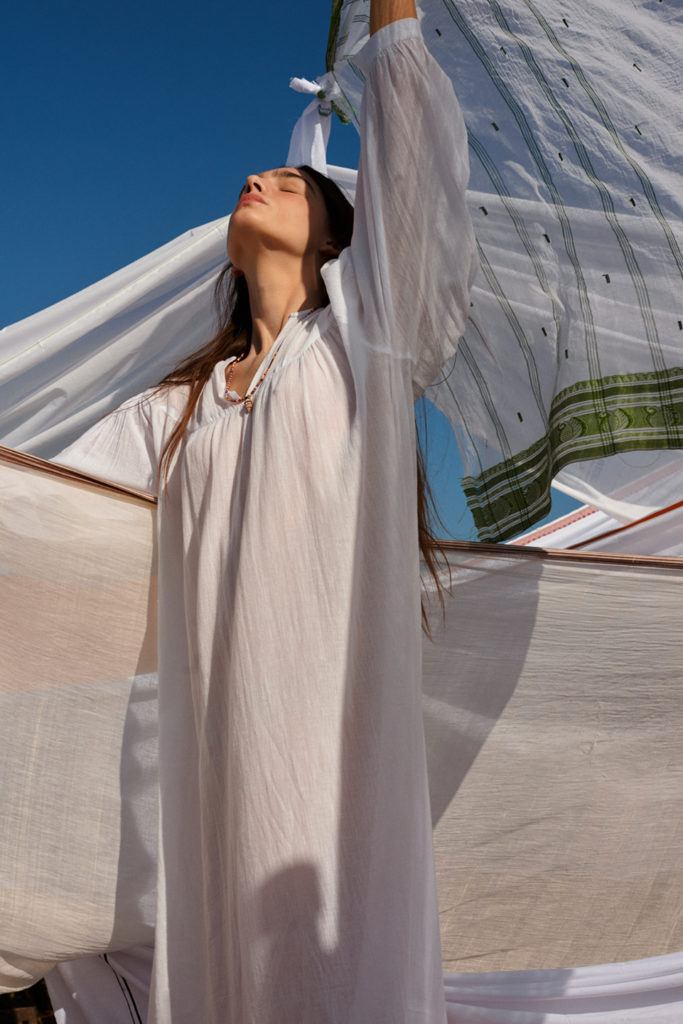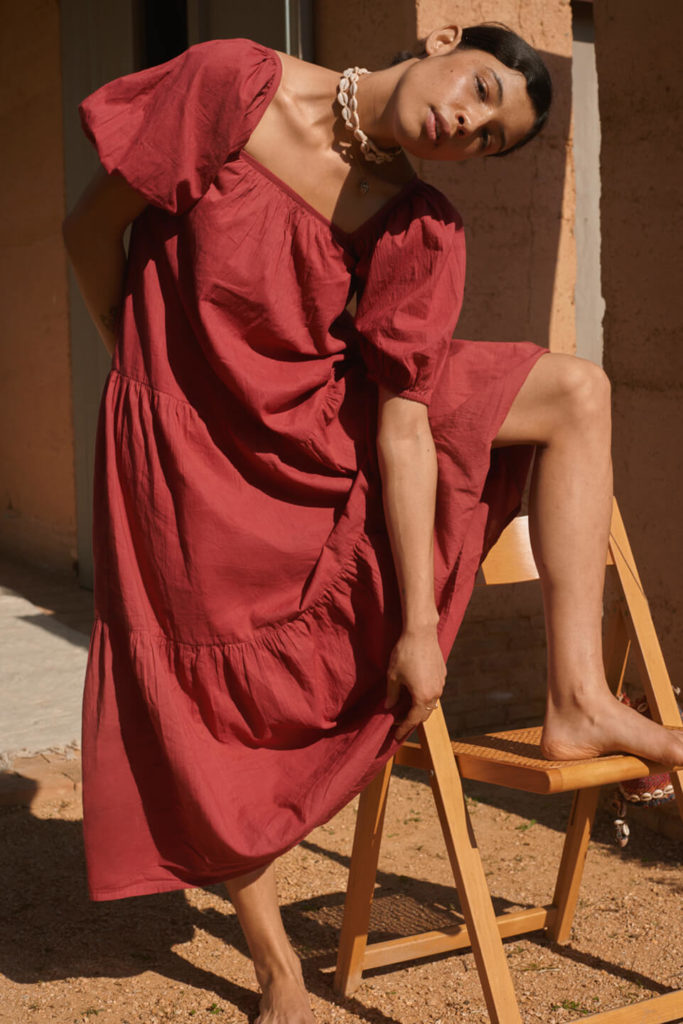 Created in 2016 thanks to their shared passion for craftsmanship and travel, their collections are inspired by different textiles and production methods spotted around the world, involving local artisans they have met during their excursions in their creative process. Whether they are from Jaipur, Madagascar or Mexico, they all create authentic looks, celebrating the heritage of their ancestors instead of the usual copycats mangled by far too many designers.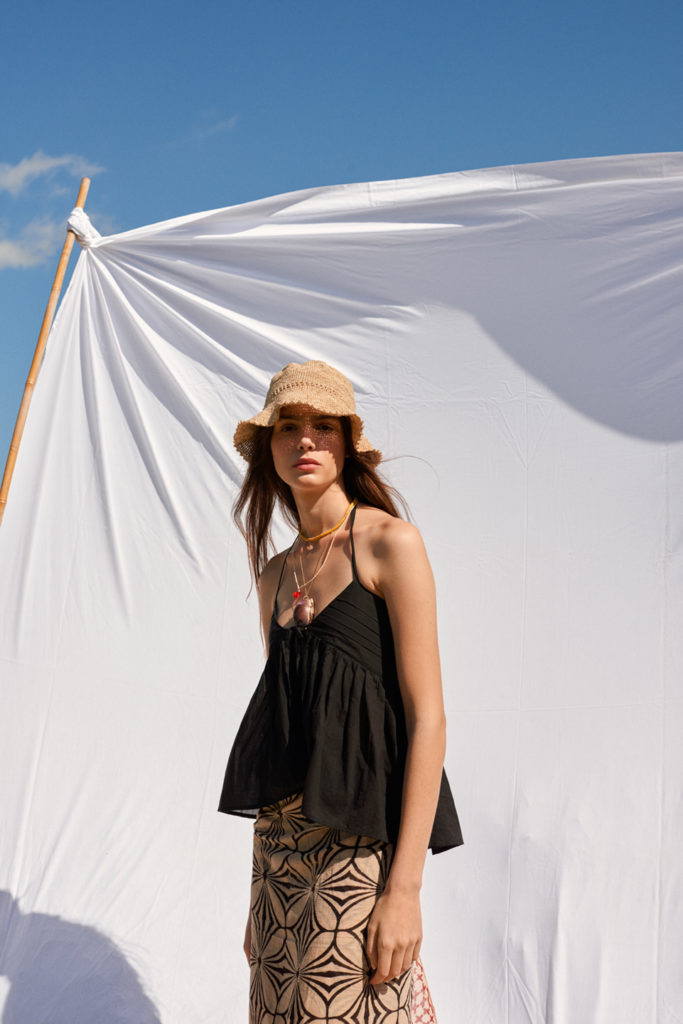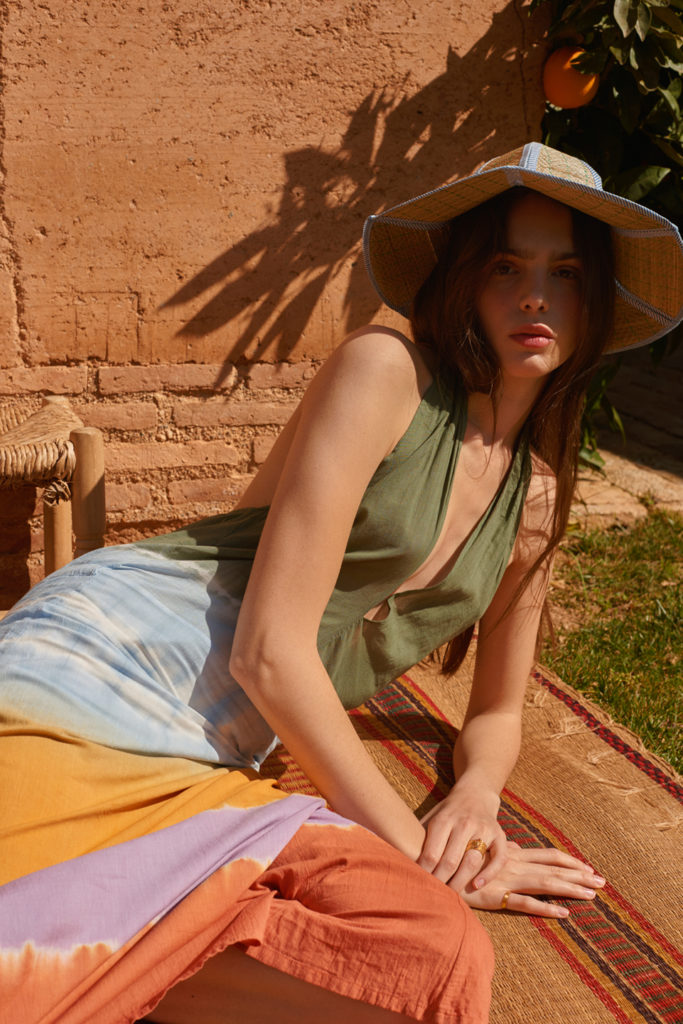 This ready-to-wear concept has already led them to work alongside humanitarian organisations in Senegal and Nepal on social projects based on the know-how and longevity of certain design methods.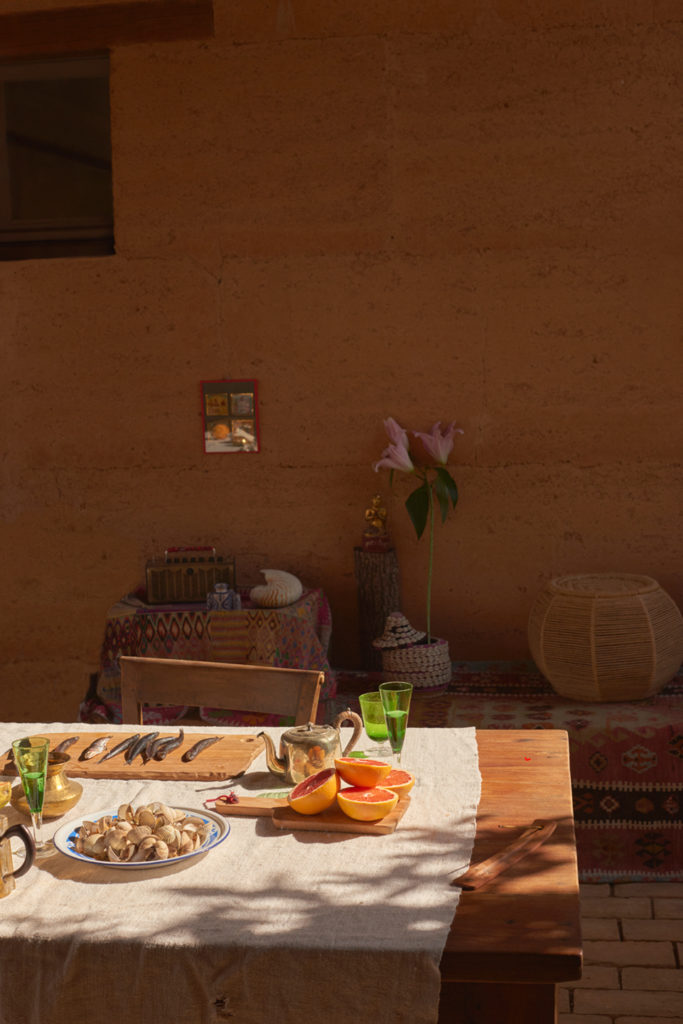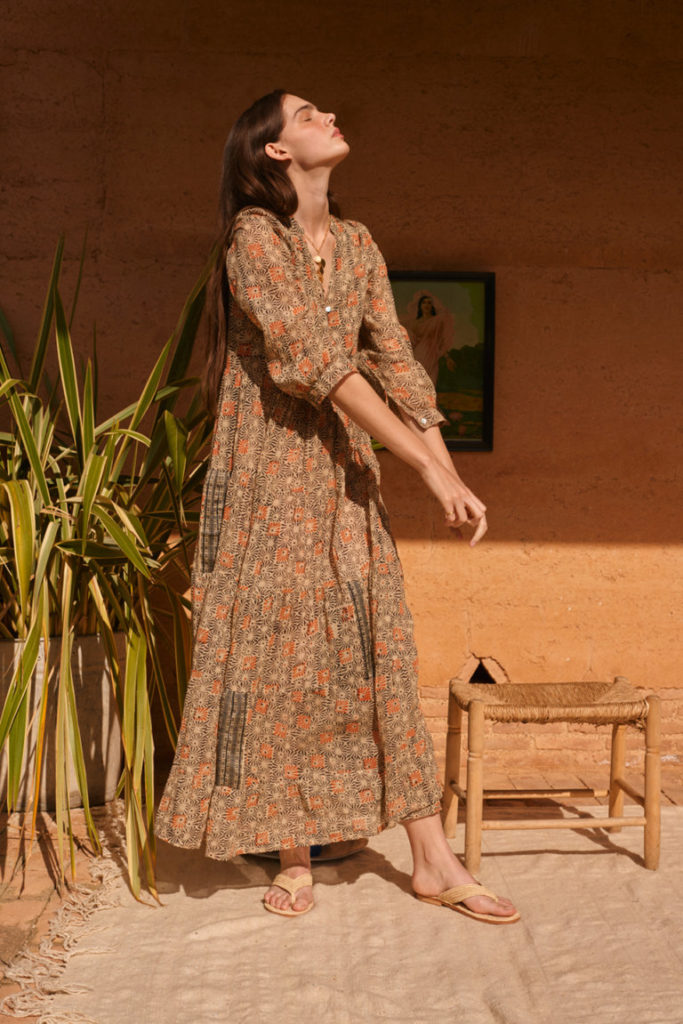 Sunny, casual fashion
Although Gimaguas' fashion is socially aware, it nonetheless leaves room for pleasure and carefreeness, offering a wardrobe with a nonchalant elegance, evocative of summer and great getaways. The pieces echo a collection of hidden treasures with a timeless style, which you can wear year after year without tiring of.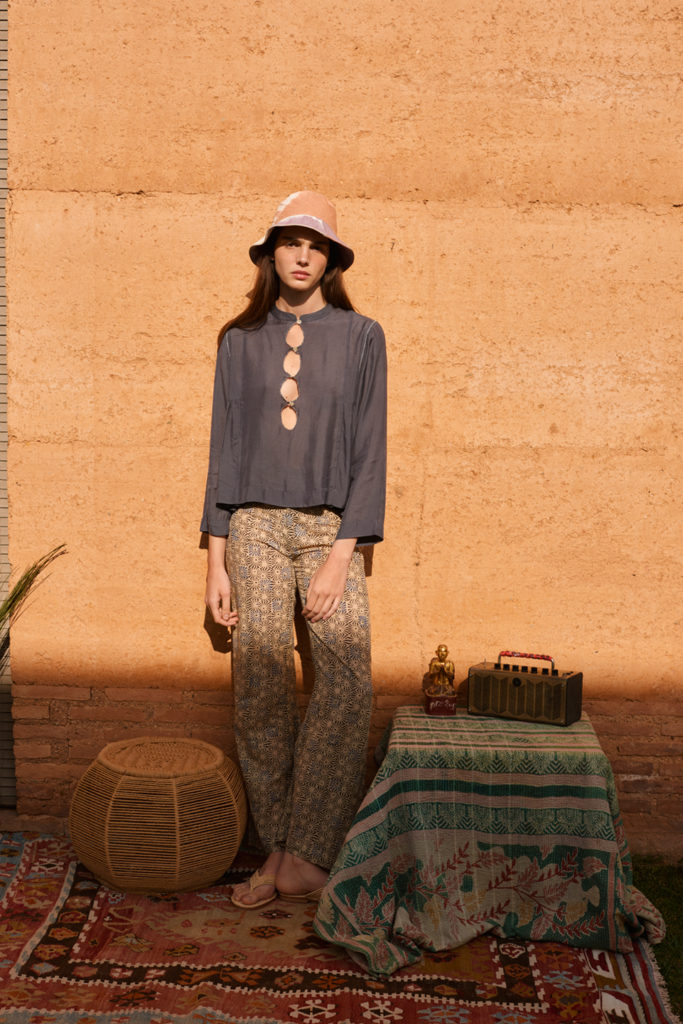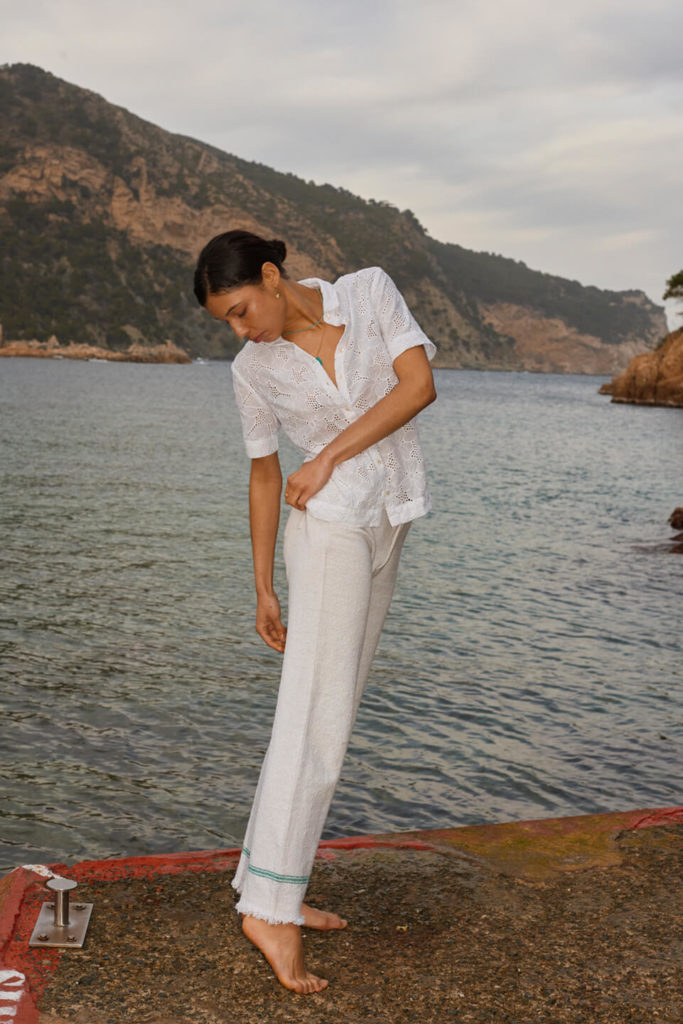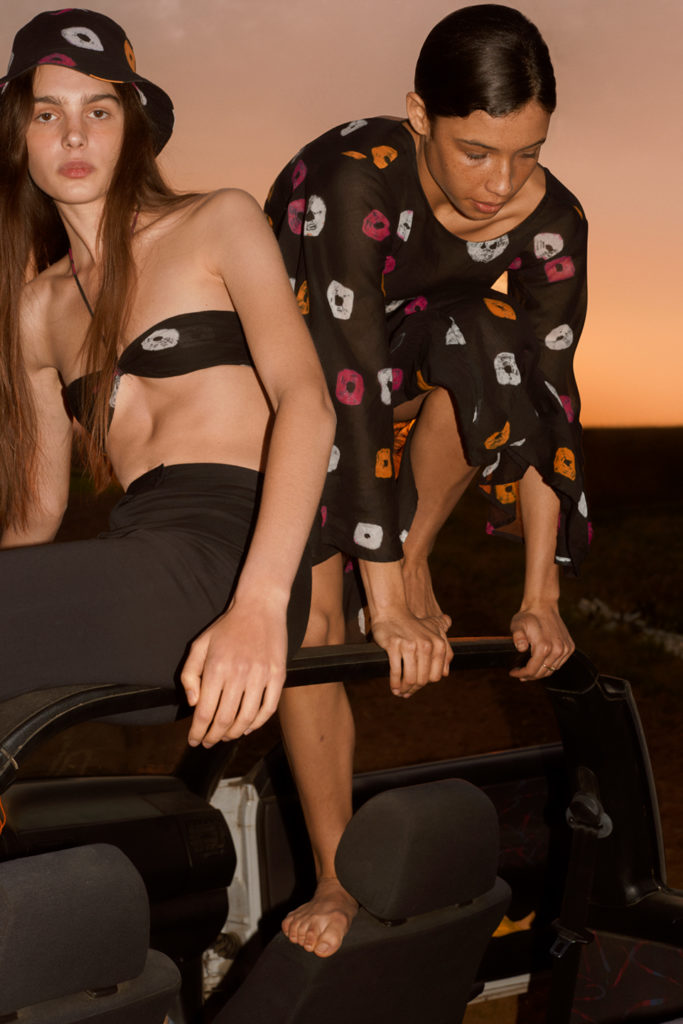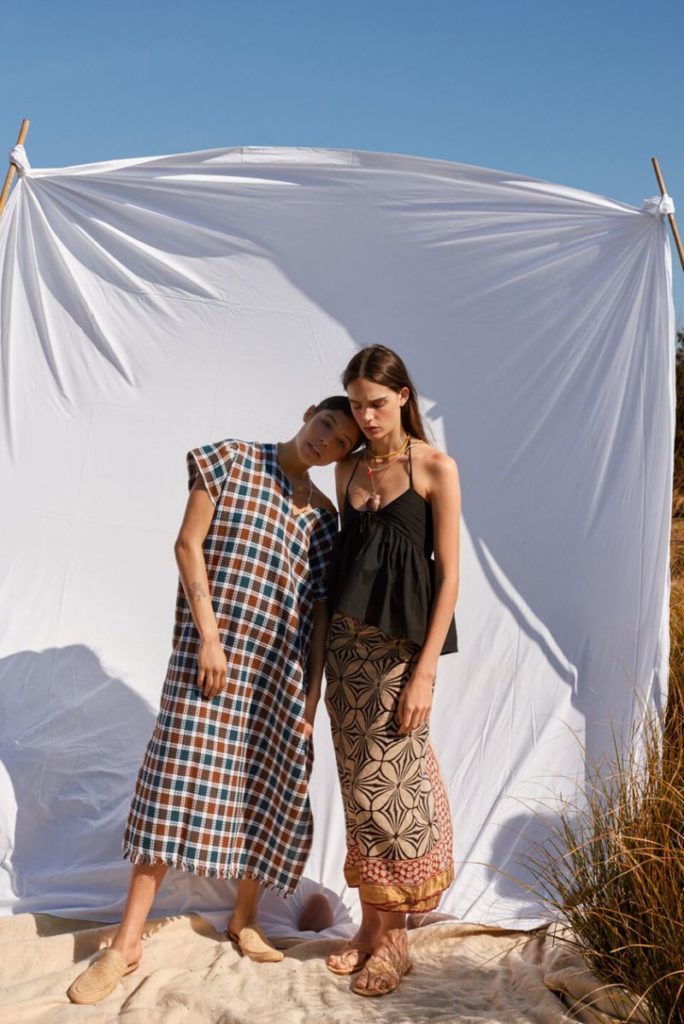 Hand-crafted by the Wichí, an indigenous people from Argentina, the shoulder bags made from organic fibres and natural dyes are teamed with one of the Andalusian-inspired oversize dresses, unless you prefer one of the dresses nipped in at the waist featuring traditional Rajasthani motifs.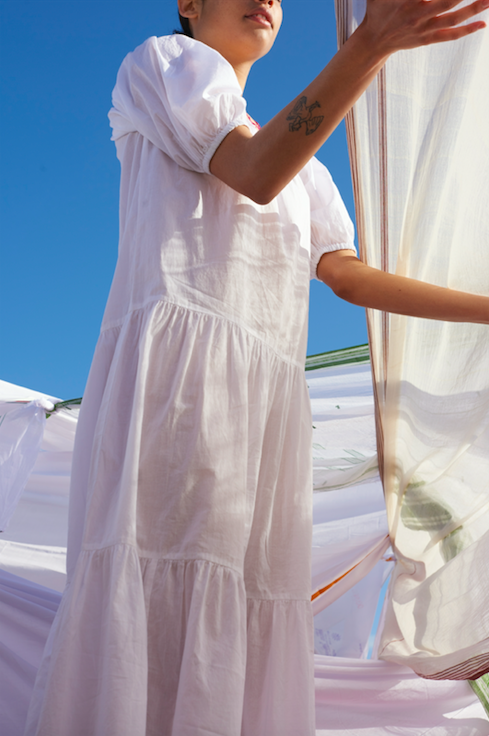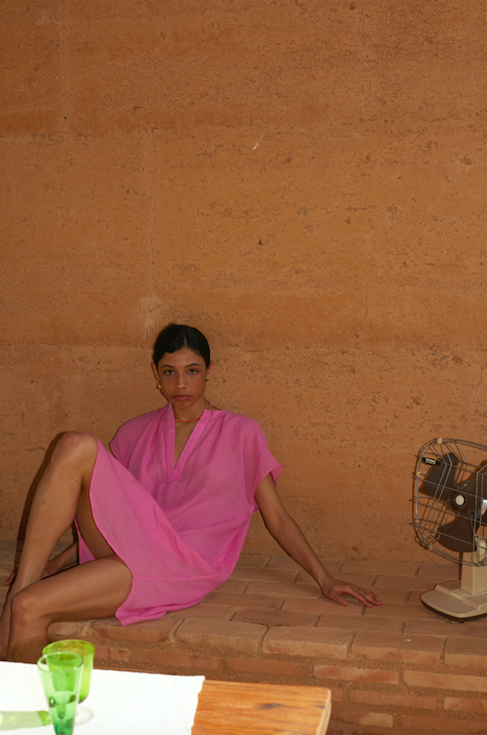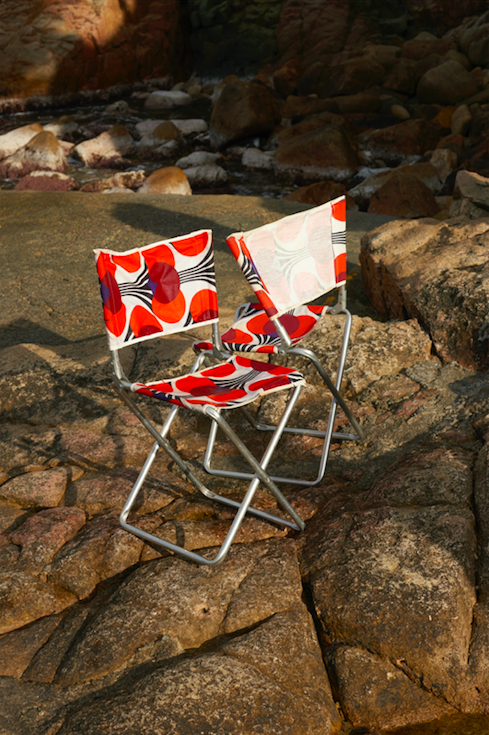 Whichever you choose, they will all go readily with a pair of handmade raffia slippers or one of the bead and seashell ankle bracelets. Do you feel it? Summer has well and truly arrived.