Focus on staircases as the central element in new retail concepts
At a time when luxury brands are increasingly looking to stand out and highlight their identities and know-how, boutiques have seen a rise in staircase design. These real concept stores spanning several floors are concentrated around staircases built from truly unique pieces, like a work of art. A brief overview of the craziest that take you to seventh heaven.
The Louis Vuitton store
When Louis Vuitton set up shop at Place Vendôme, the store's architecture was entrusted – as usual – to Peter Marino. This flagship store's staircase was sculpted in 18th-century stones, while the handrails are made of glass and hung by stainless steel cables. Coloured spherical sculptures by the artist Annie Morris add colour to this already remarkable staircase.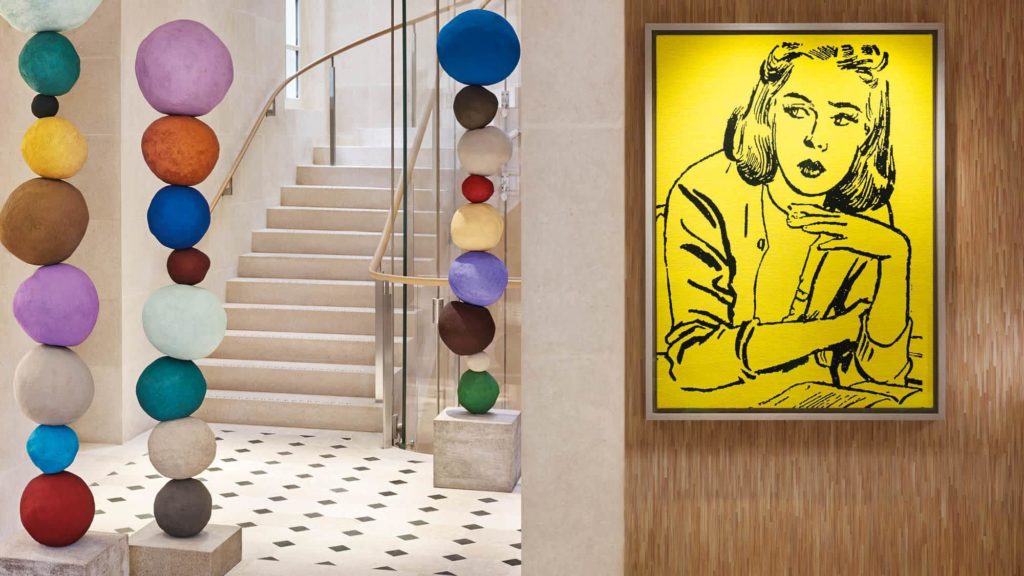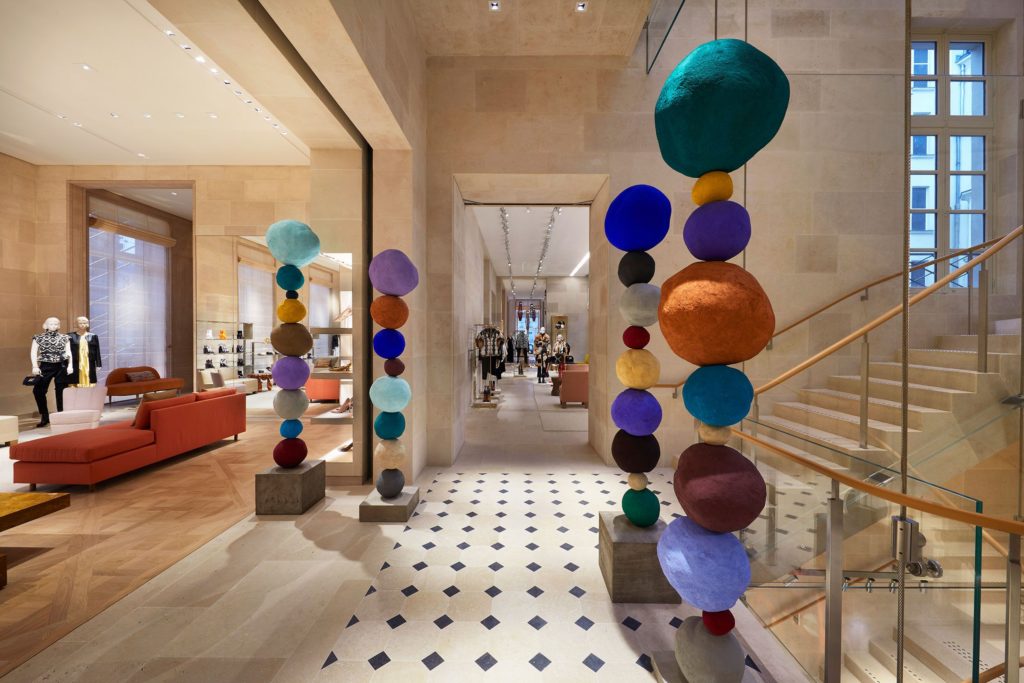 Dimore Studio's designs
In the Fendi store on London's Sloane Street, the Milanese superstars Dimore Studio have created a very 70s aesthetic where the staircase connecting the two floors is edged with aged brass panels with semi-precious stones. The light used in the handrail gives a little vintage touch to the central piece among these works of art.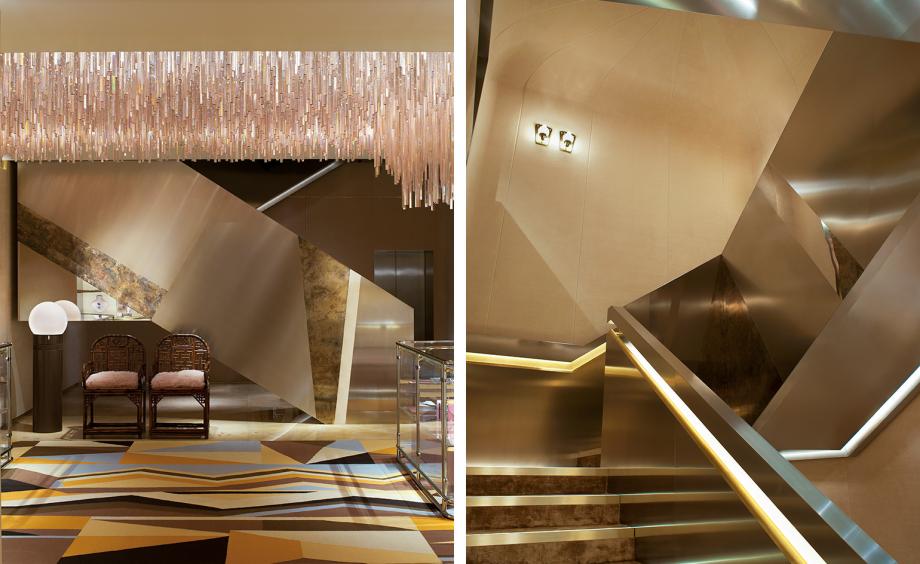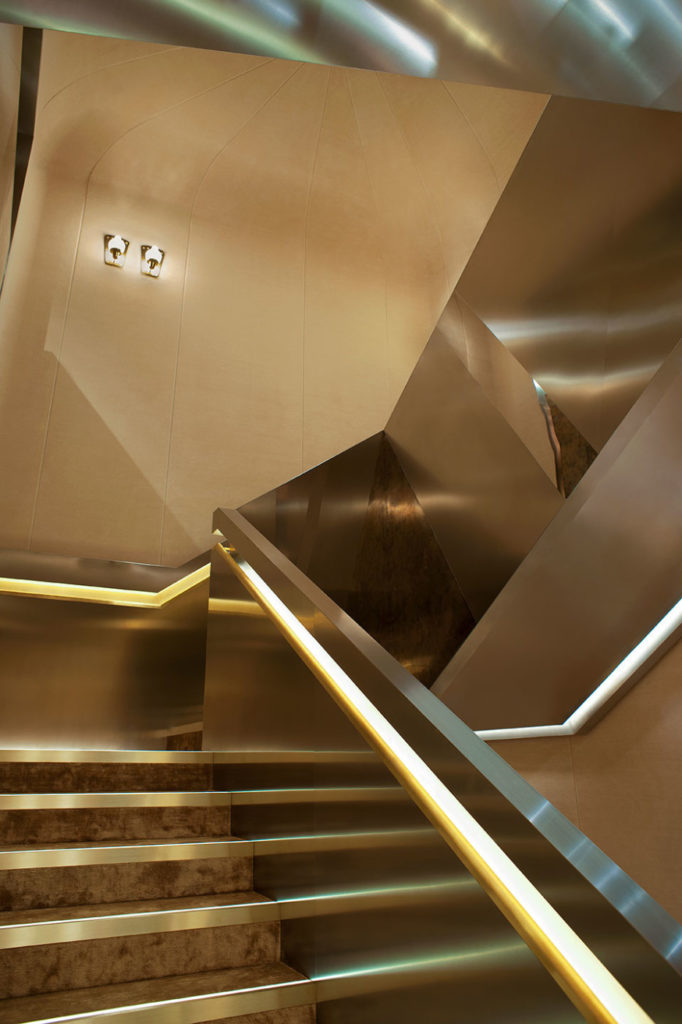 The oak staircase at Hermès
RDAI Architecture has been collaborating with Hermès for many years. For this London store, the team moved the oak staircase already present on the premises to a spot opposite the window in a more central position. Visitors are thus led more easily to the upper floor and the handrail has been entirely covered in Hermès leather.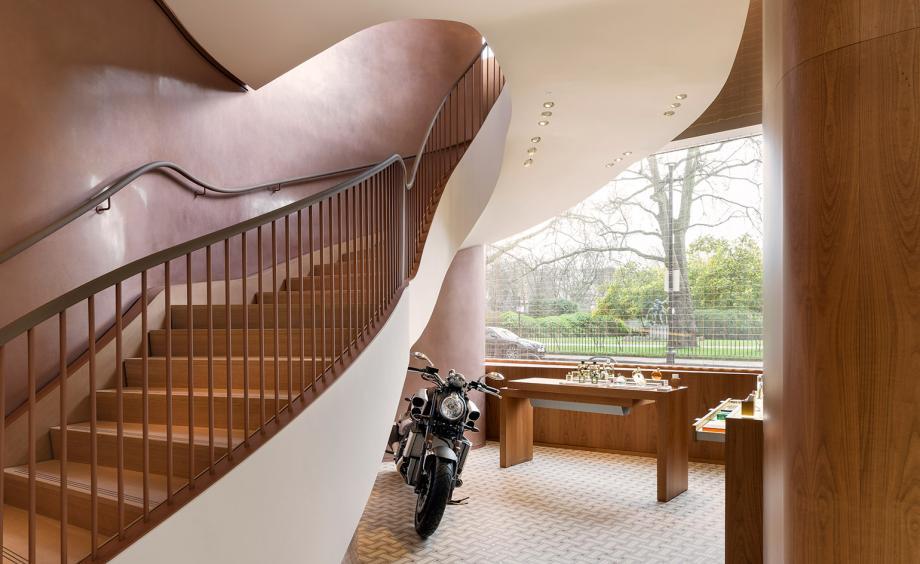 Alexander Wang in London
In London, the Belgian architect Vincent Van Duysen has transformed the former post office for the new Alexander Wang flagship store. In a setting entirely in natural stone and travertine, the staircase has found its place as a key piece with its dark grey concrete steps covered in black leather and embossed shagreen handrail.