Between dream and reality: Alexis Christodoulou's 3D architecture
Alexis Christodoulou is a self-taught artist living in South Africa, who creates imaginary architectural spaces using 3D software, which he then posts on his successful Instagram account @teaaalexis. Fascinated by the world of video games and 3D graphics, this former advertising copywriter lamented these images' lack of aesthetics. His work creates a subtle blend between digital art and his phantasmagorical obsessions.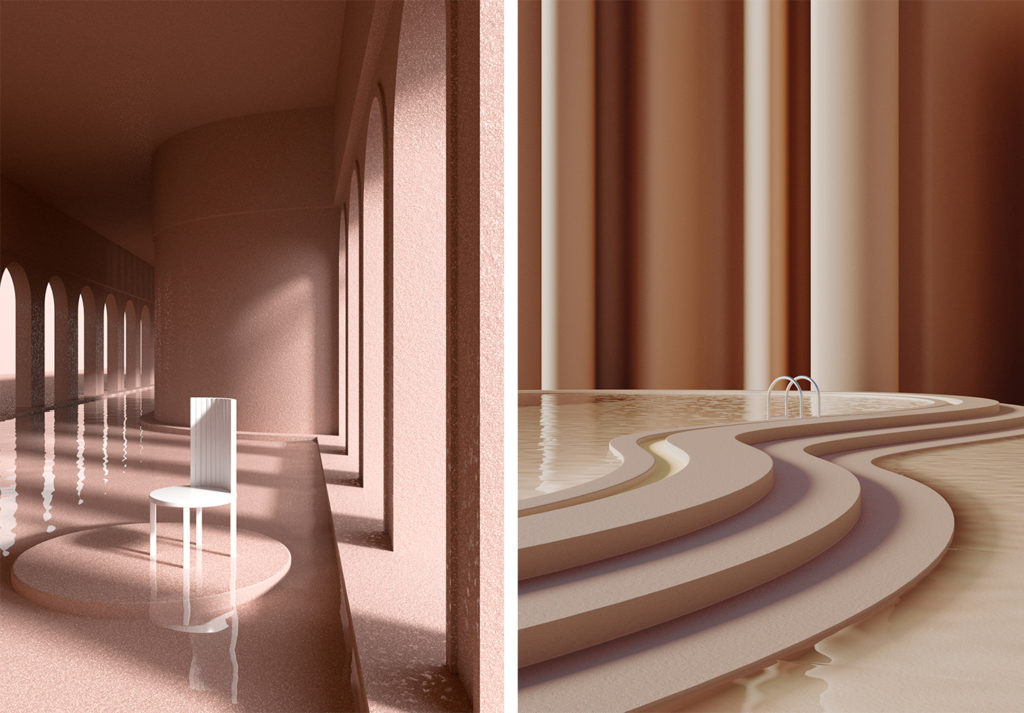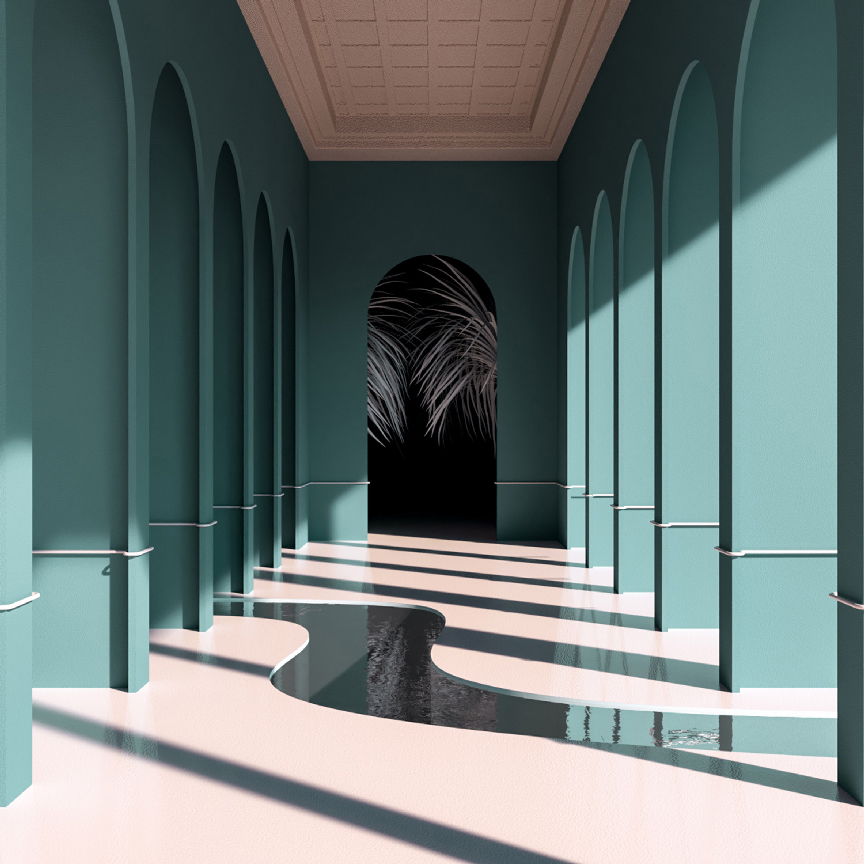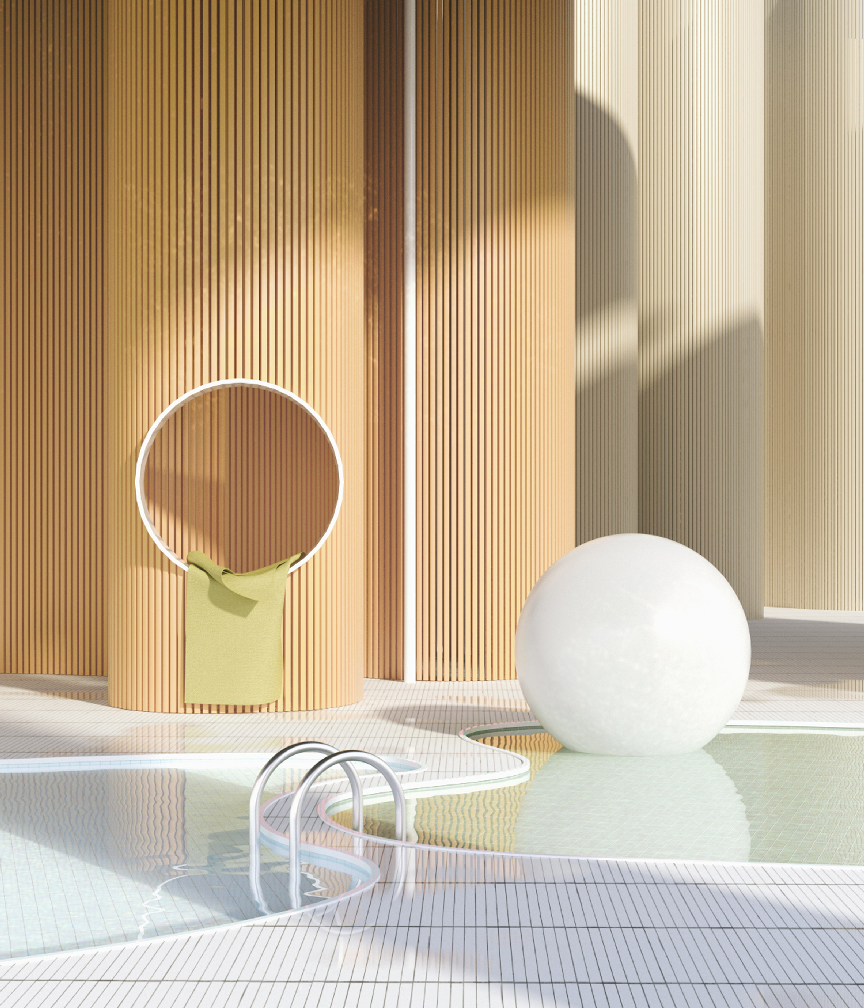 An architectural ballad
 Alexis Christodoulou began creating his images showcasing architectural ensembles after teaching himself digital design from YouTube tutorials.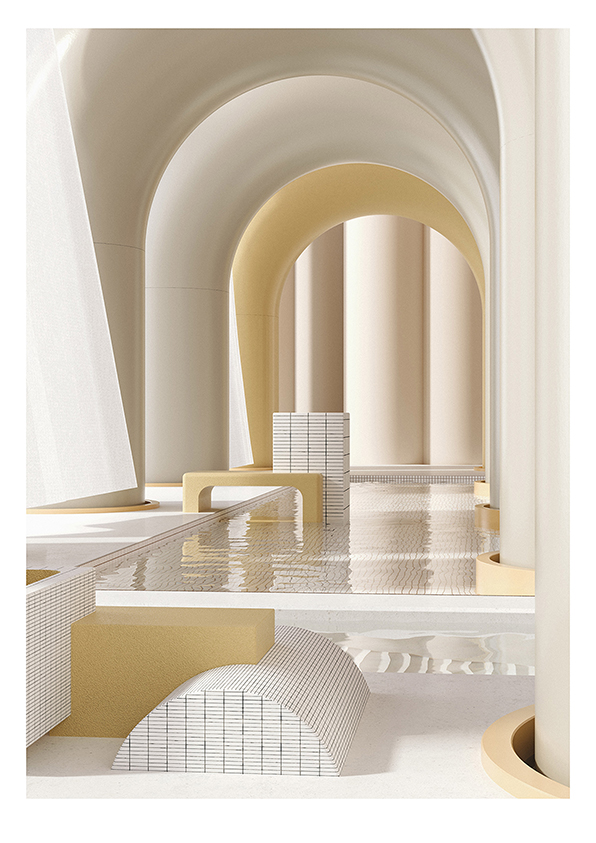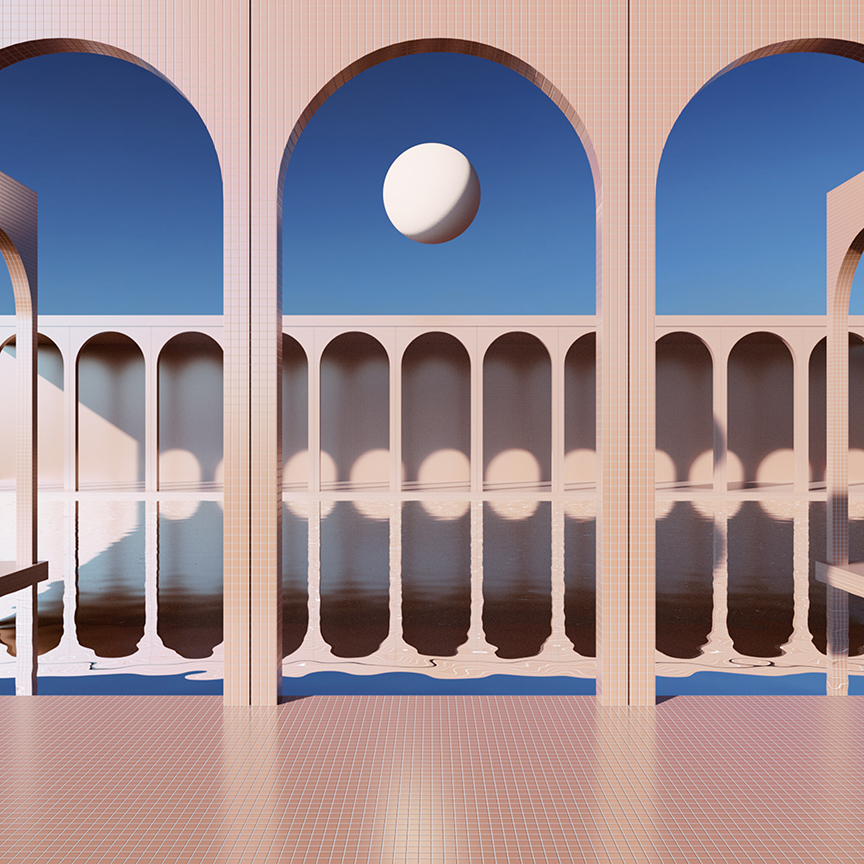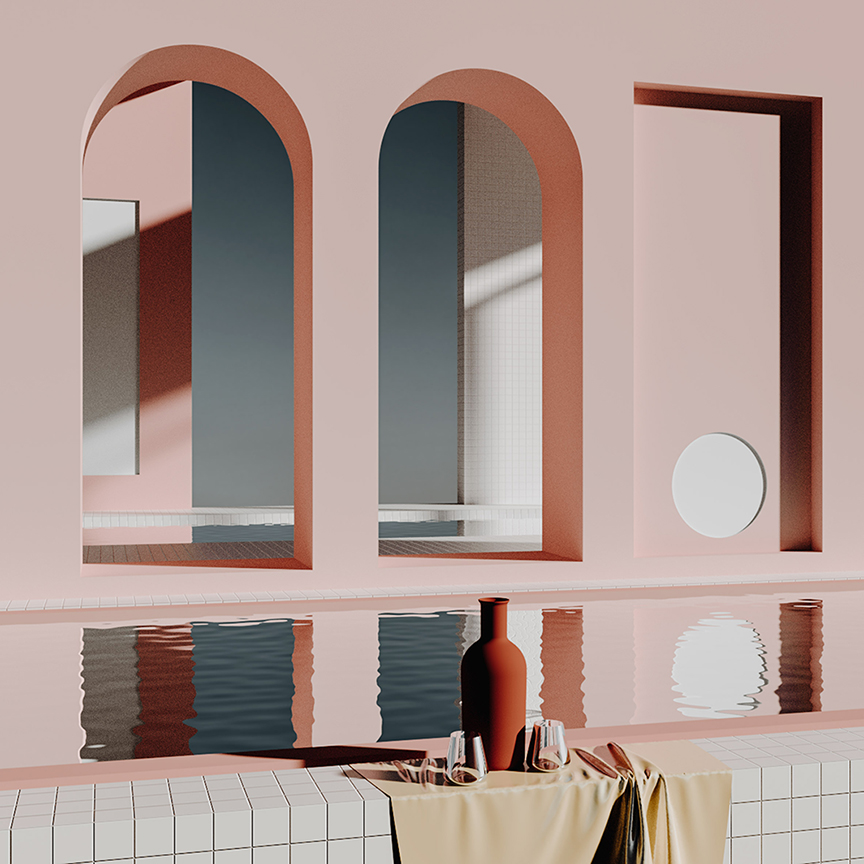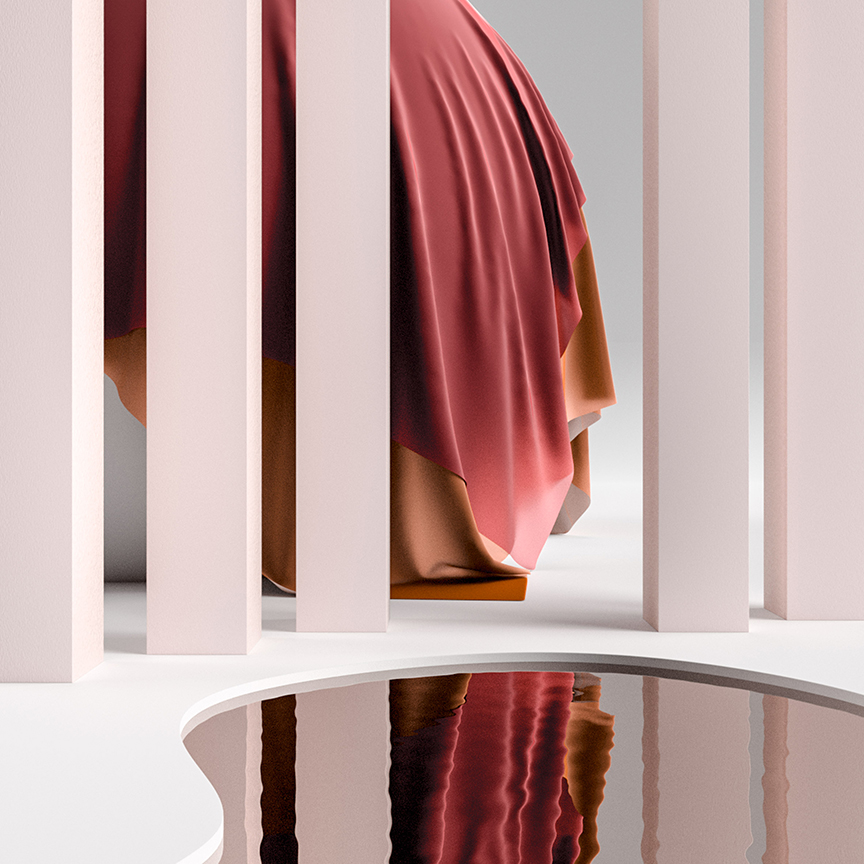 He then developed a unique imaginary architecture in pastel tones. The surfaces that he creates are for the most part Terrazzo tiles combining indoor and outdoor spaces with water pools, arches, and curved furniture with morphing effects, teaming the codes of ultra-realism with an almost surrealist and fantasy aesthetic.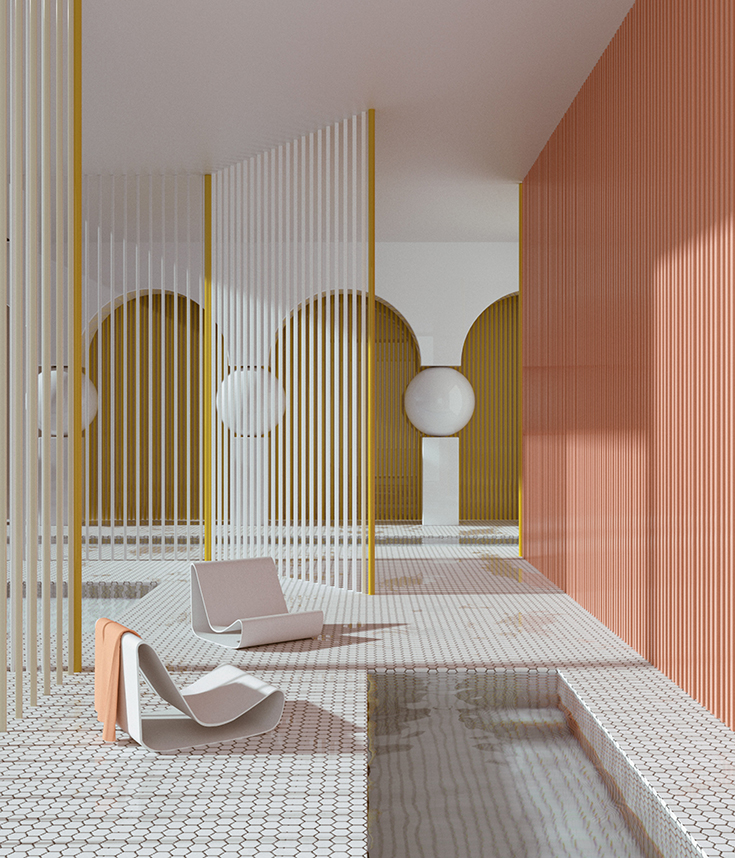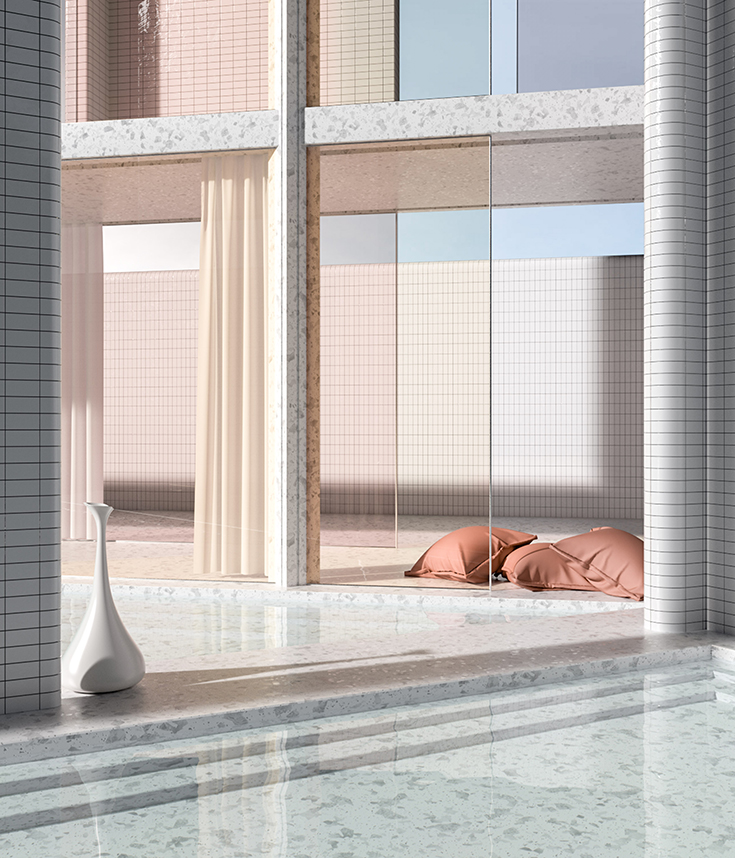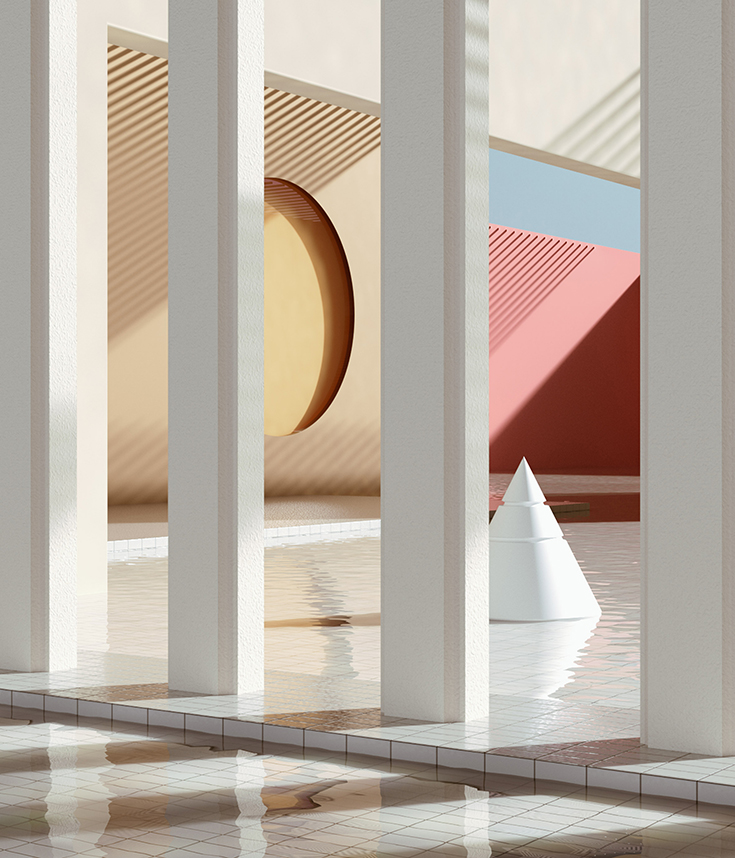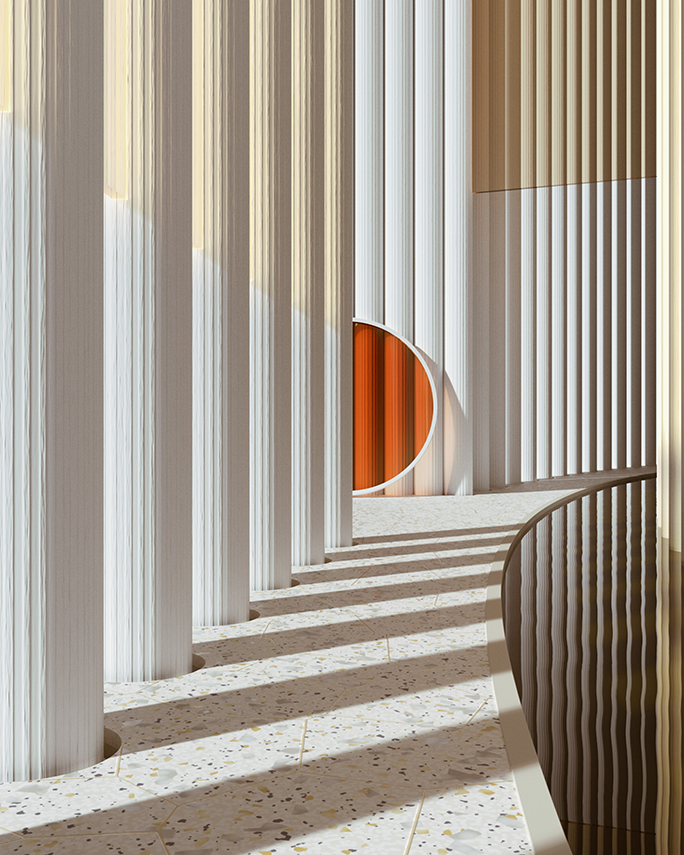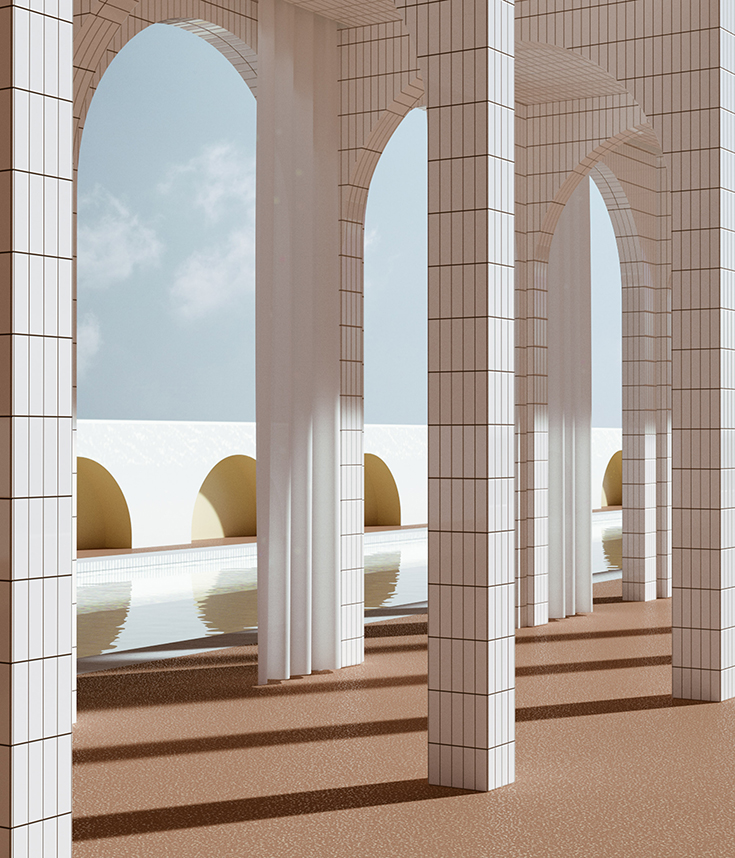 Between poetry and pastel-toned fantasy
 In reality, these architectural representations are a projection of Alexis Christodoulou's moods and desires: « I make the spaces because I think I like the idea of going there and escaping for a while. They're just extensions of my day dreams. »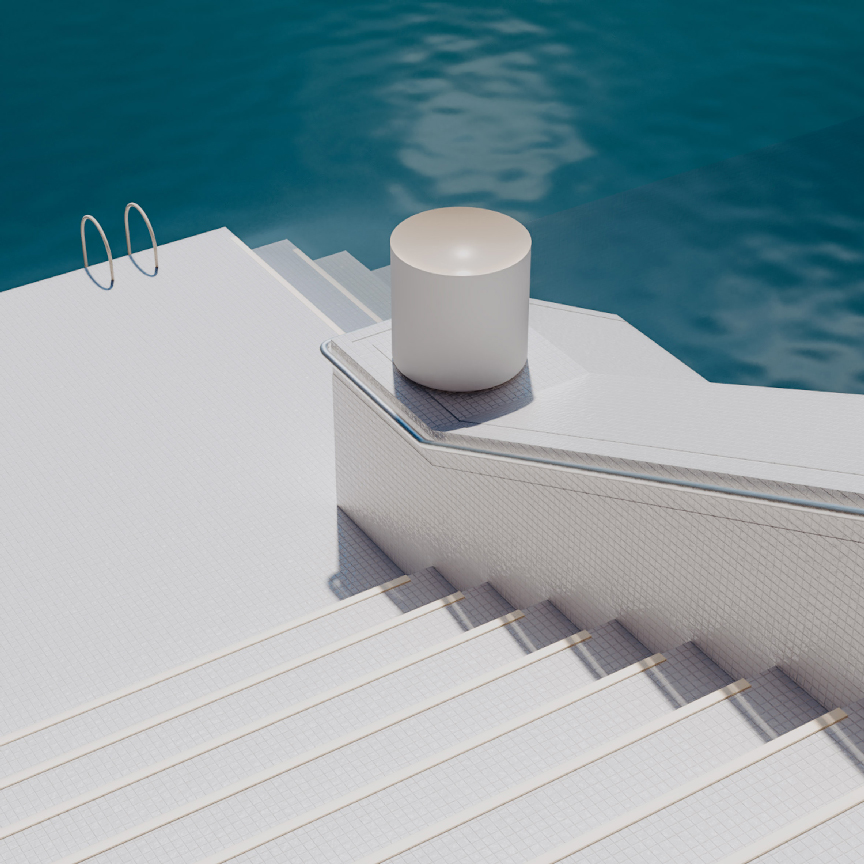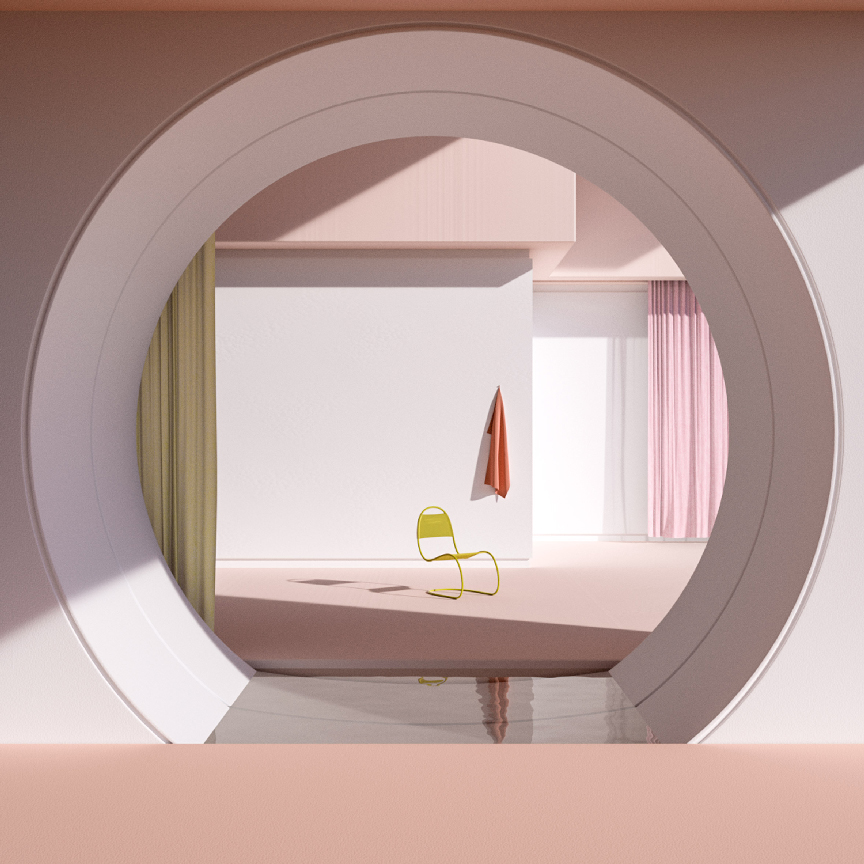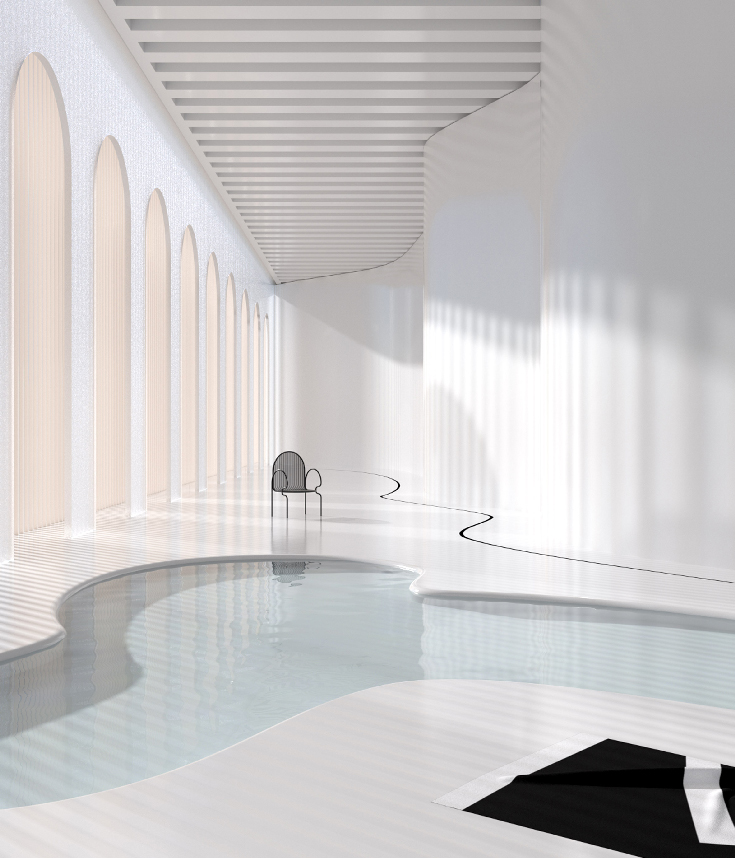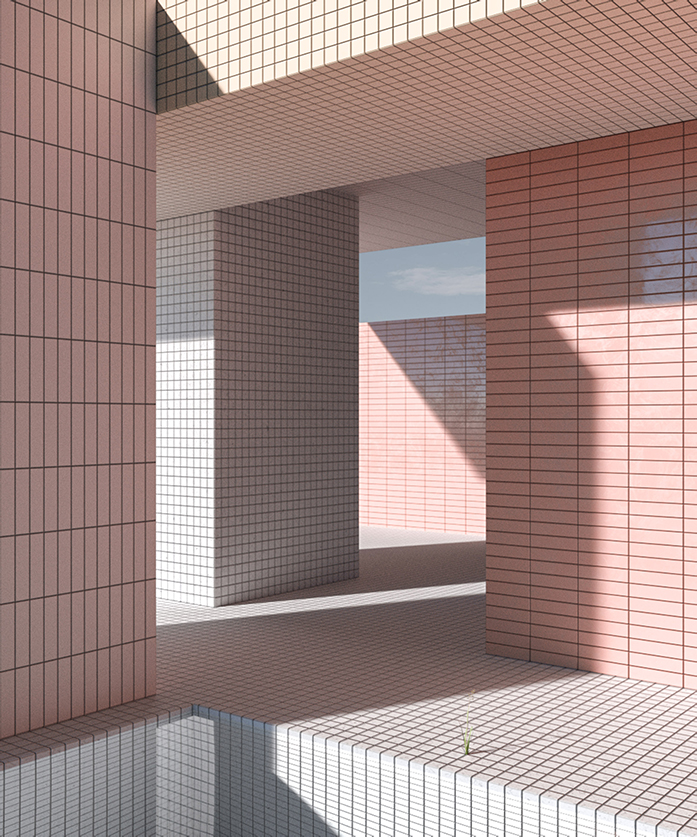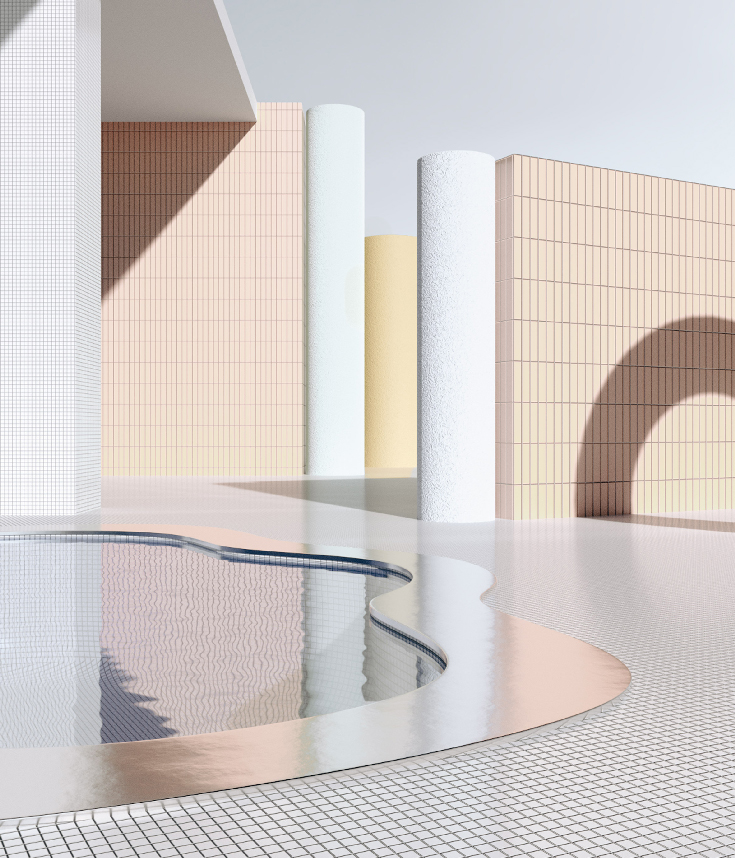 The aim of these images is to blur our perception of reality by virtually depicting realistic décors: « Even if they represent real décors, I like my images to have a certain fake quality about them to let the viewer know that they don't have to be too serious with their imagination when looking at them. »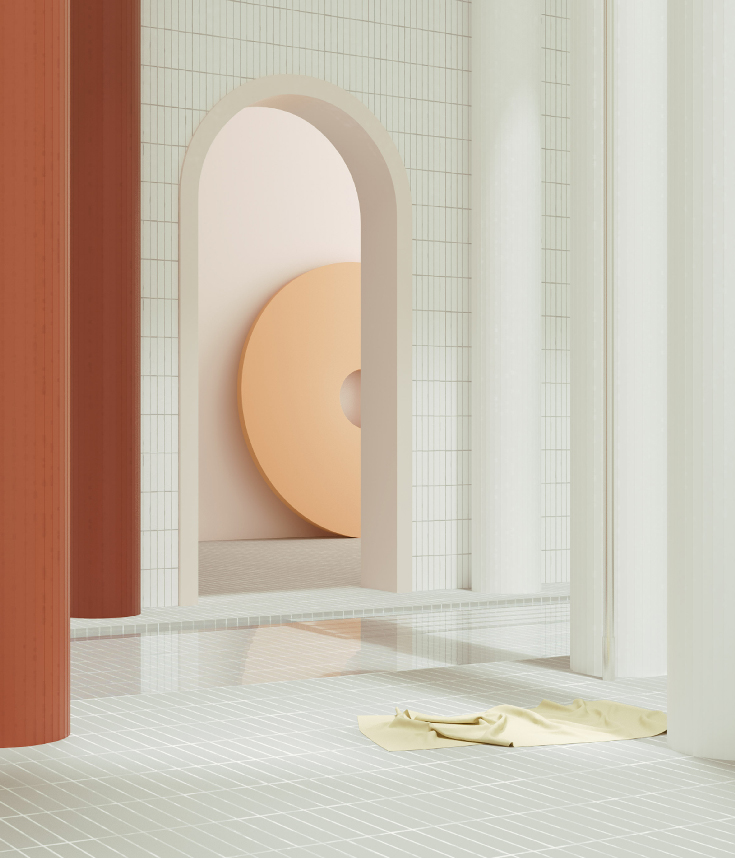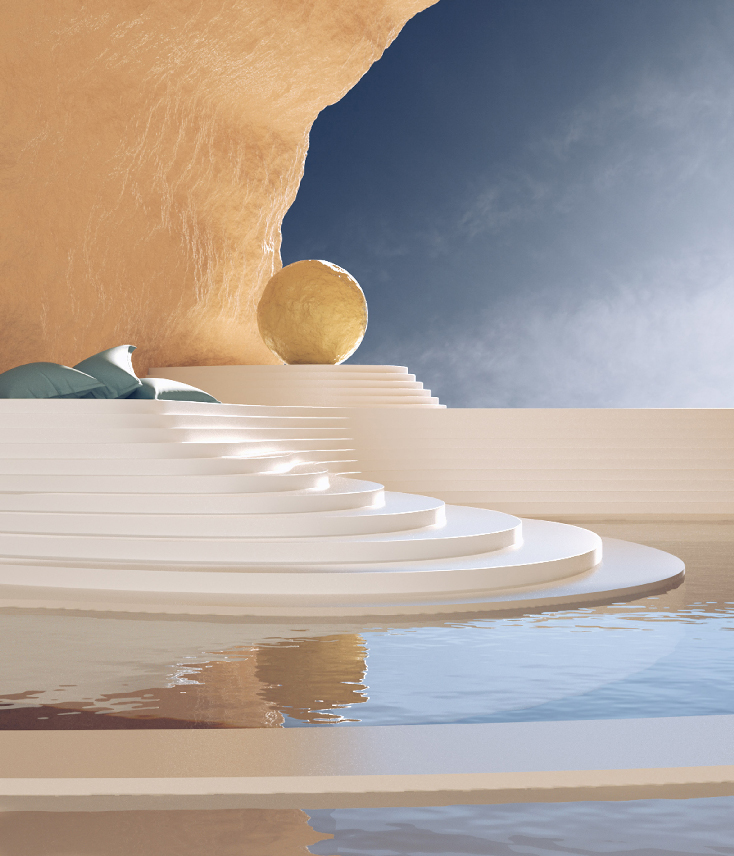 The account @teaaalexis now has over 30K followers on Instagram.