Yakafu, the DIY bakery
The Chinese design studio KCA has created a brand new bakery concept in Shanghai where the customer can buy their bread at the same time as learning how to cook in a graphic, colourful and highly Instagrammable decor. This project falls within a general trend for innovation in China, which is looking to become an opinion leader in the design sector.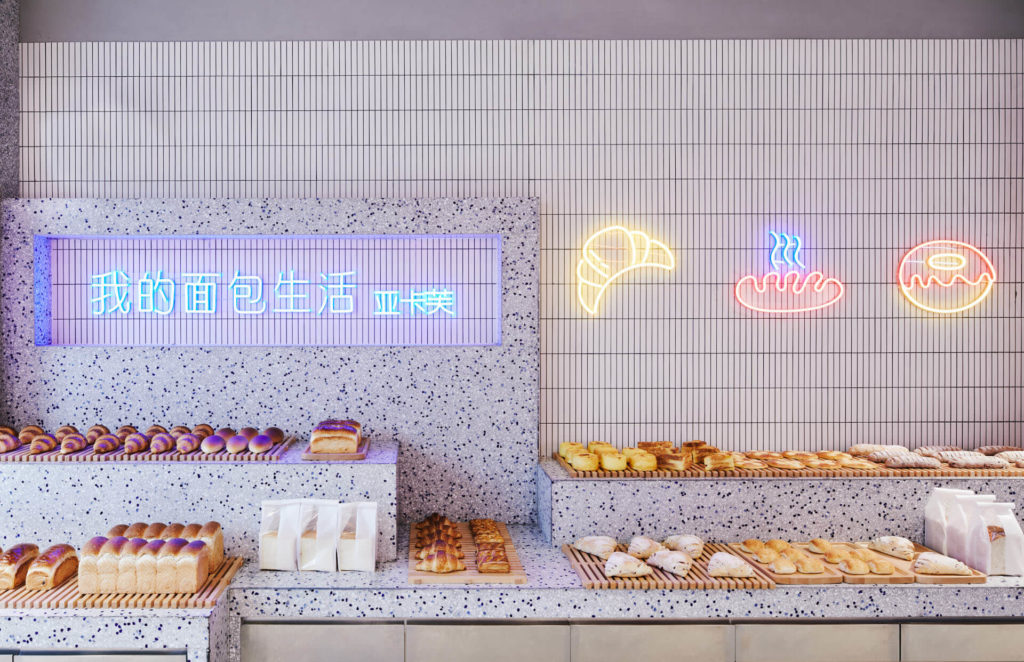 A bustling space
 While the ground floor of the Yakafu store offers bread and pastries like any other bakery, this is not true of the first floor reserved for cookery lessons.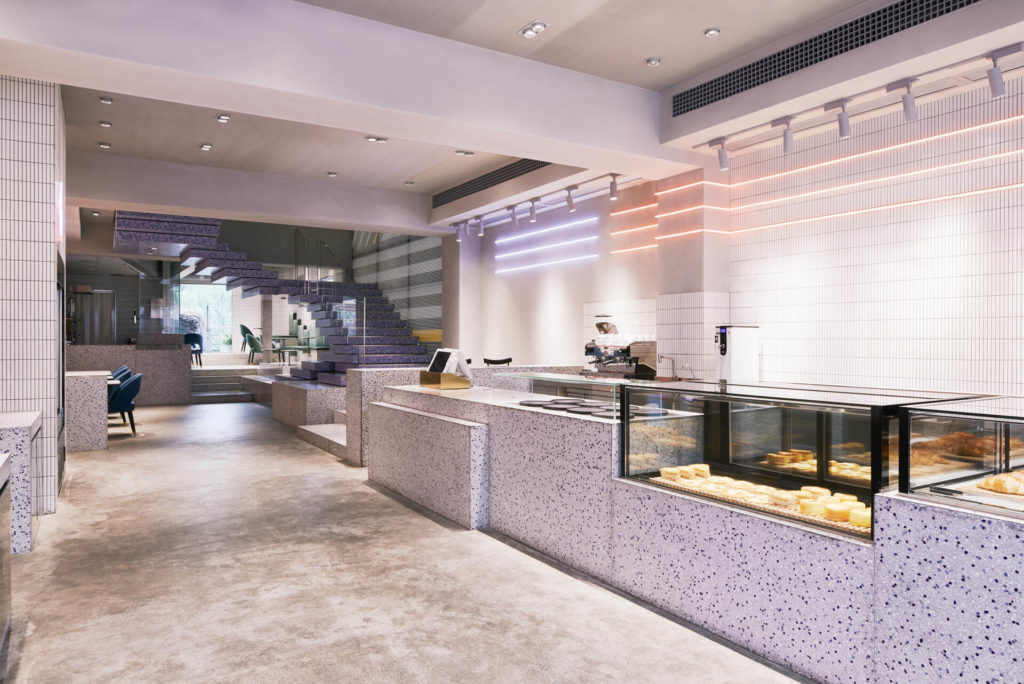 Adults and children can learn how to bake bread and cakes in a space that takes the form of a giant workshop. The Yakafu bakery becomes a real place to get together and learn, where each customer can express their creativity in a setting often limited to a simple act of purchase.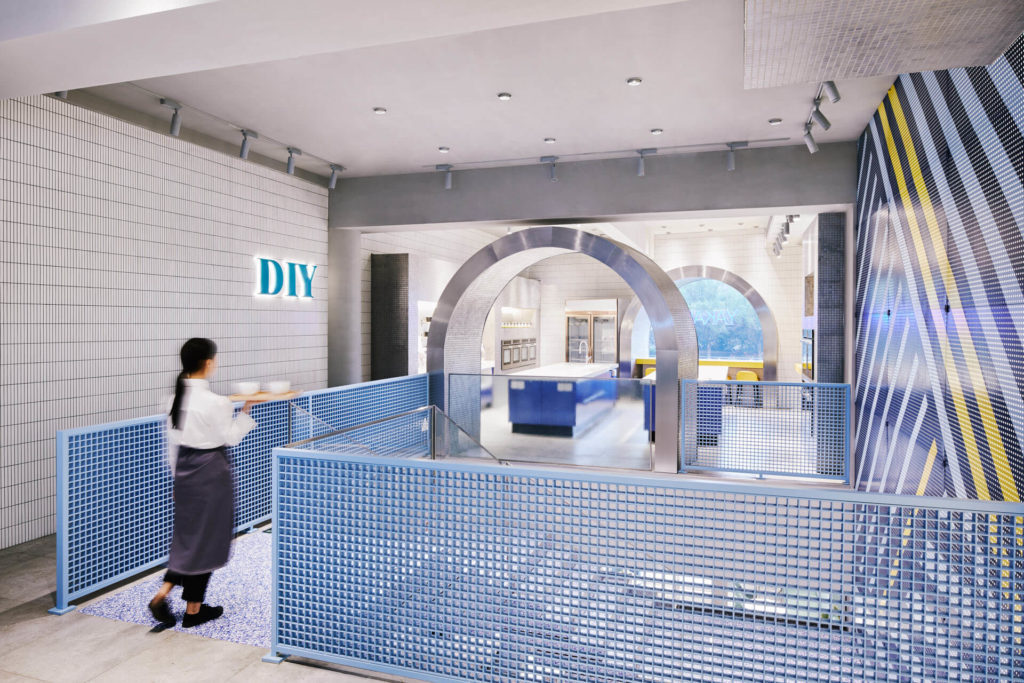 A highly Instagrammable decor 
 The other distinct feature of the Yakafu bakery is undoubtedly its extremely graphic, colourful and above all highly Instagrammable design. Between the large terrazzo blocks in shades of blue or grey, neon lights and tiles on the walls with iridescent accents, the KCA design studio paid a great deal of attention to the design so that it would reflect a real visual performance. Unlike Japanese minimalism, the contemporary Chinese aesthetic is expressive, verging on the surreal.
Kostas Chatzigiannis, KCA's founder explains: "Chinese contemporary culture, very much linked with the ephemeral snapshot of someone's daily life posted on WeChat and Weibo, is basically demanding such surrealist spaces."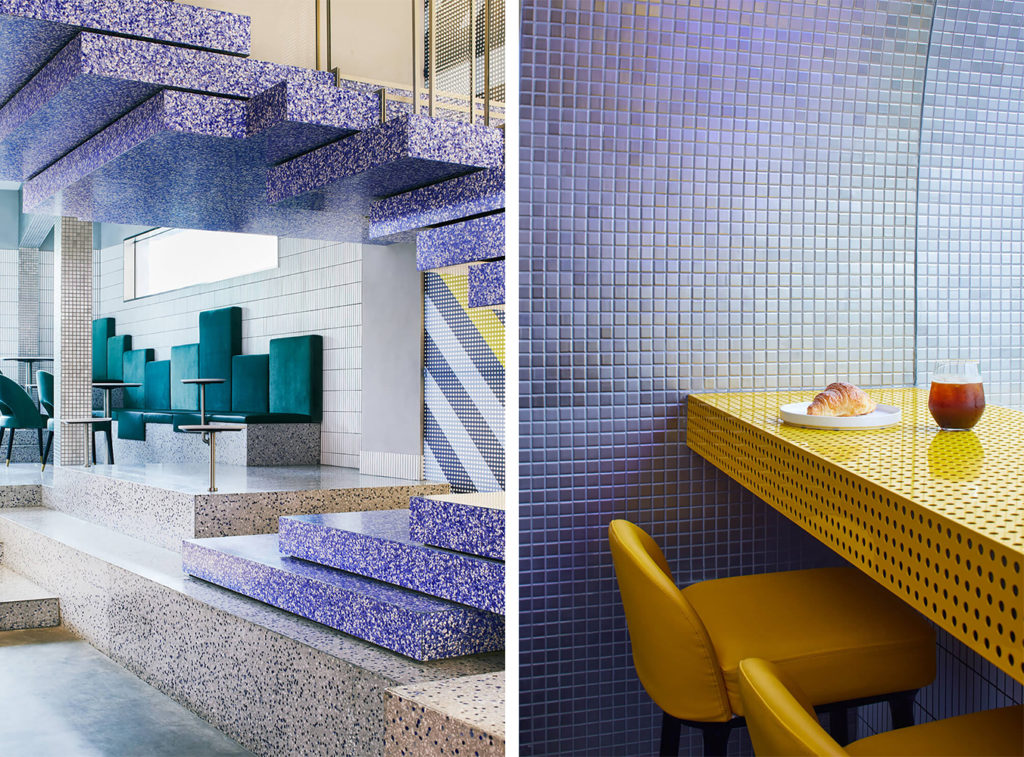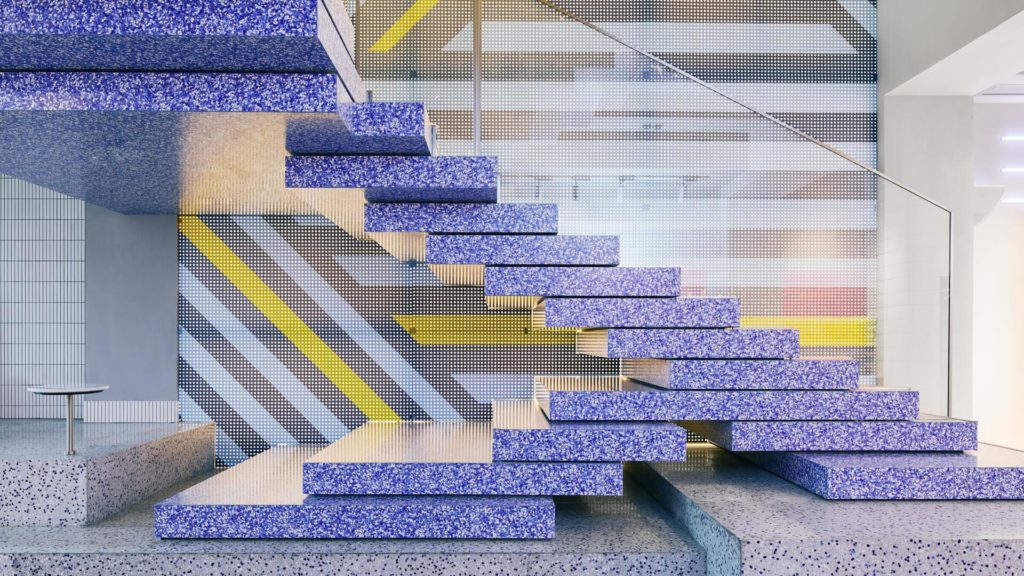 Through these innovative new spaces, China is proving to be an opinion leader breaking new ground in the design world and gradually moving away from the influence of Western culture, which until this point it had tended to follow or imitate.