With Jéan's nonchalant chic
Created in 2017, the With Jéan label offers romantic pieces, mixing Parisian chic with casual style inherited from its Australian roots. Fashionistas' favourite new brand, With Jéan designs delicate pieces that are already iconic!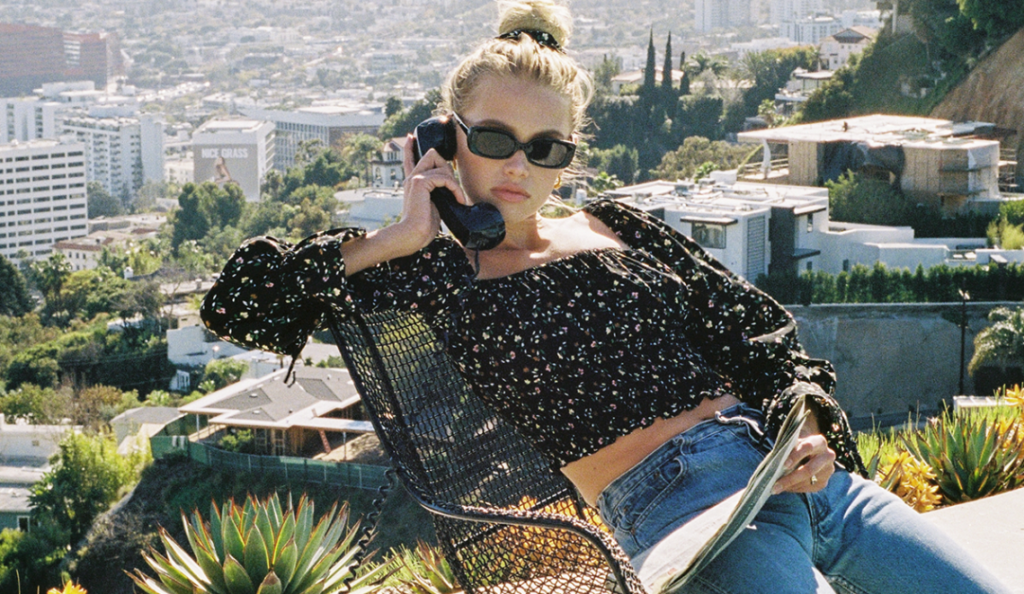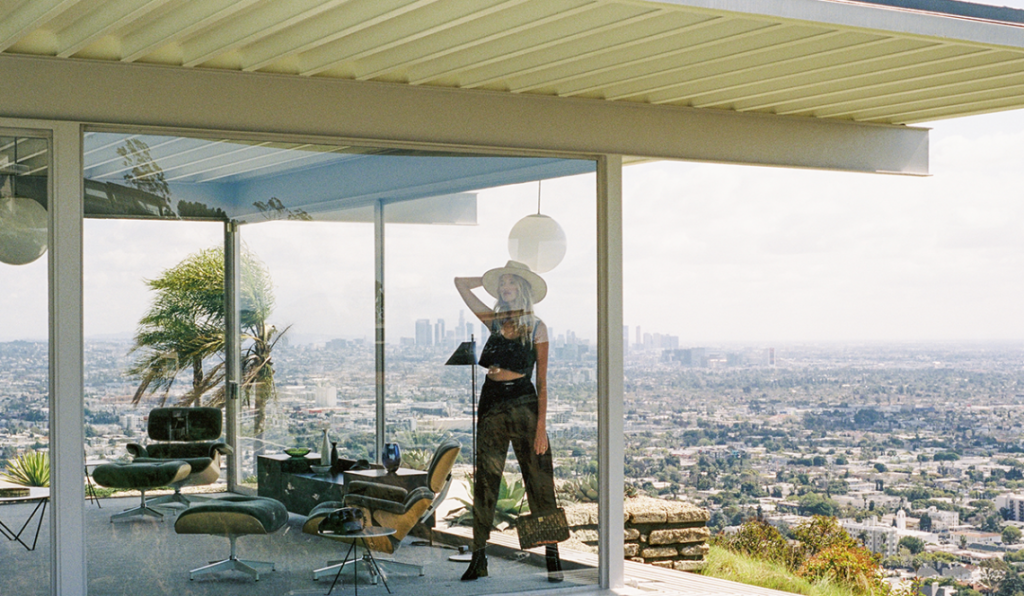 A With Jéan-inspired summer
Founded in 2017 by two friends, in the space of just two years, With Jéan has become one of today's most desirable brands.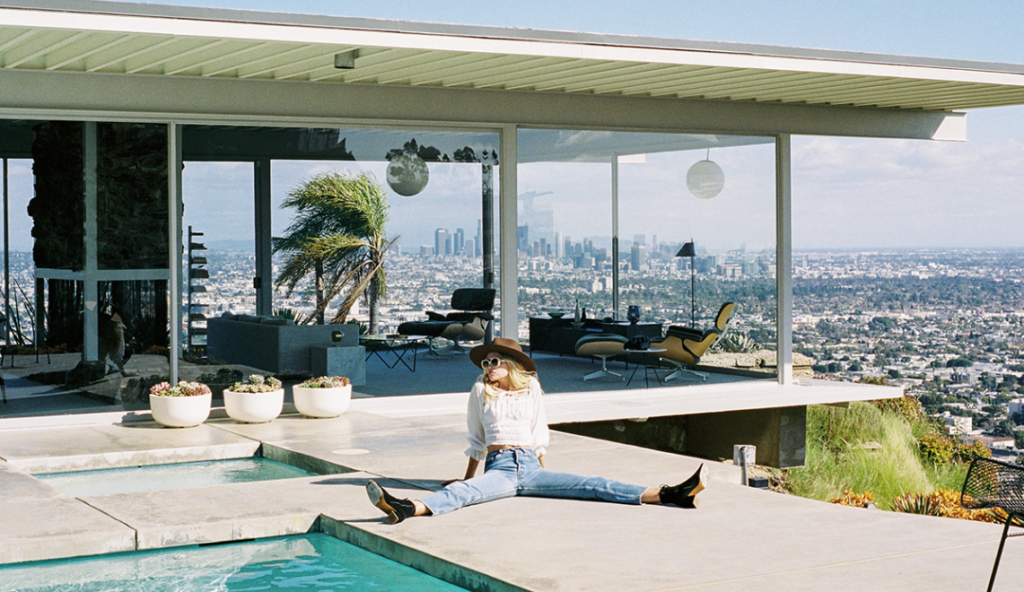 The Australian label's loyal fans include many influencers such as Aimee Song and top model Elsa Hosk.
When Australian cool meets French elegance
As luminous as the sun at its height and as subtle as a summer breeze, the With Jéan collections aim to be simple yet refined. With its fabrics featuring soft floral prints and unmistakably retro details, the Australian label is certainly not short on charm.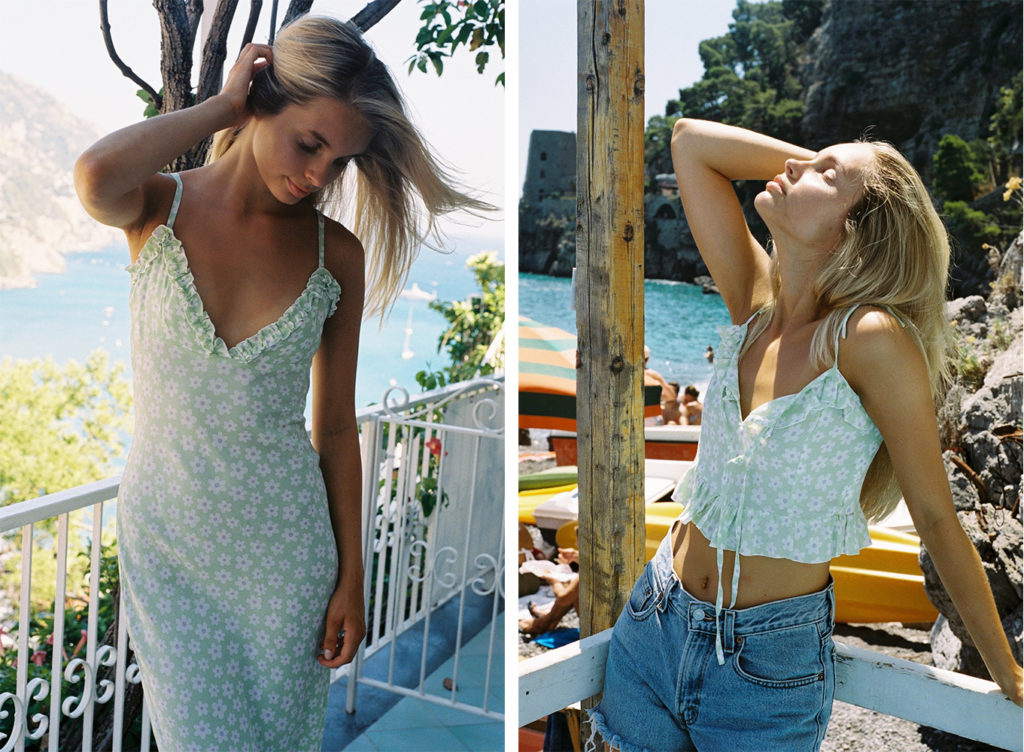 From wrapover dresses to smocked tops, through heart-shaped necklines to openwork lace skirts, the designers create pieces full of freshness and delicacy, perfect for strolling around all summer long.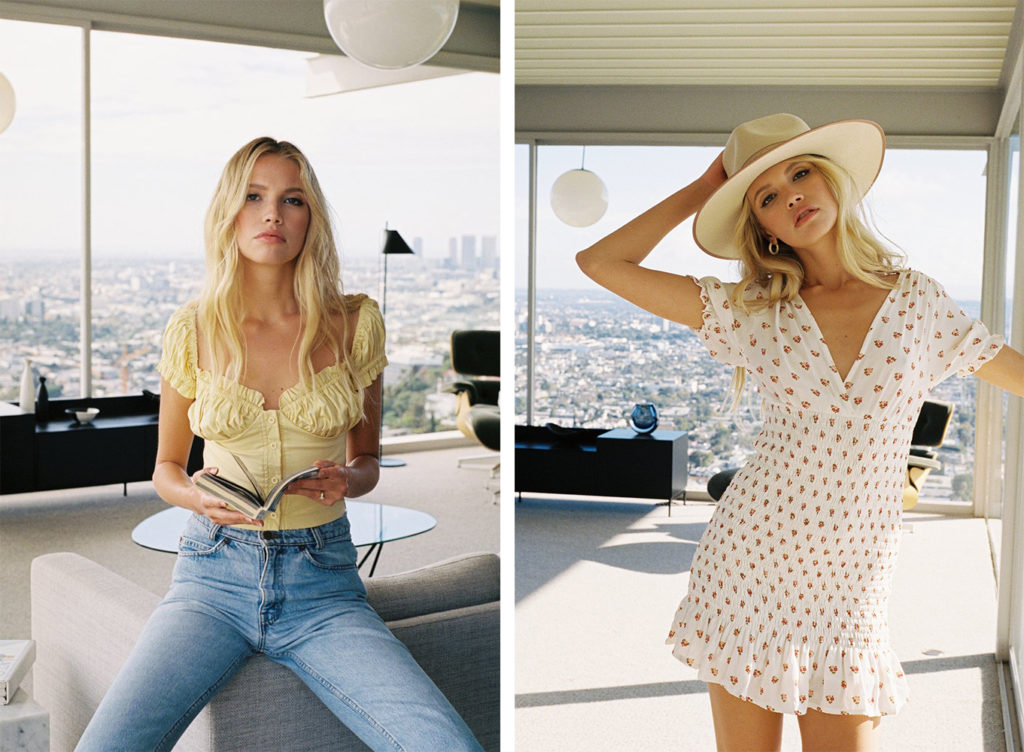 With a hint of mischief, each person's sensuality is brought to light. Featuring slit dresses, slightly uncovered shoulders and plunging necklines, the looks are inspired by Parisian elegance and a cool Pacific vibe to give contemporary romantic silhouettes.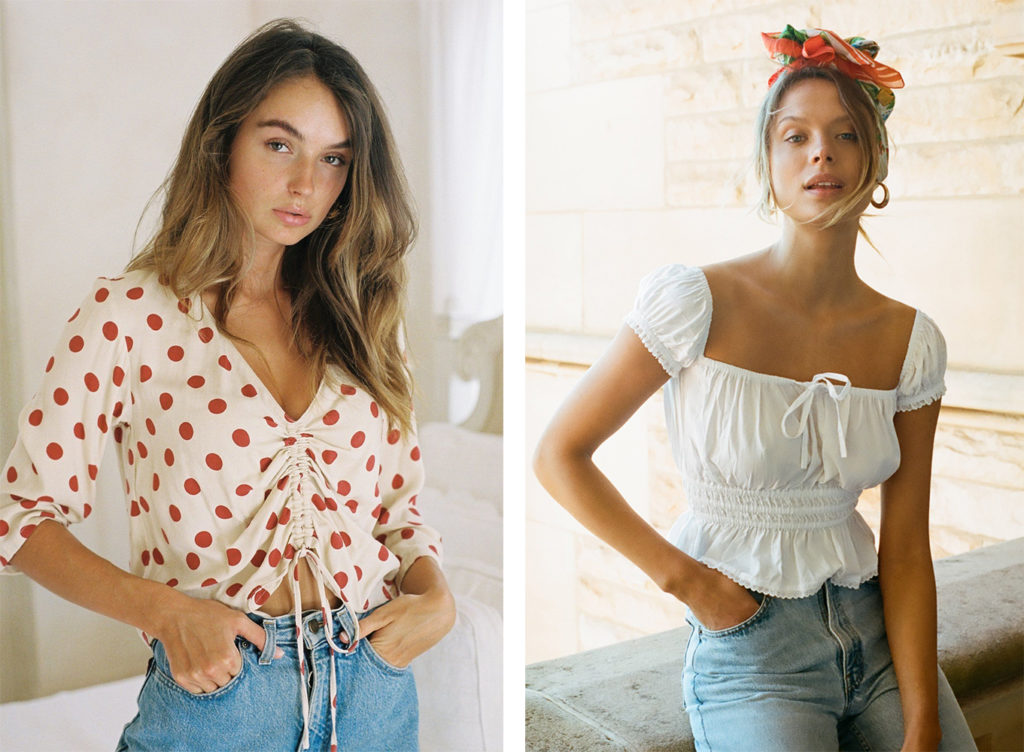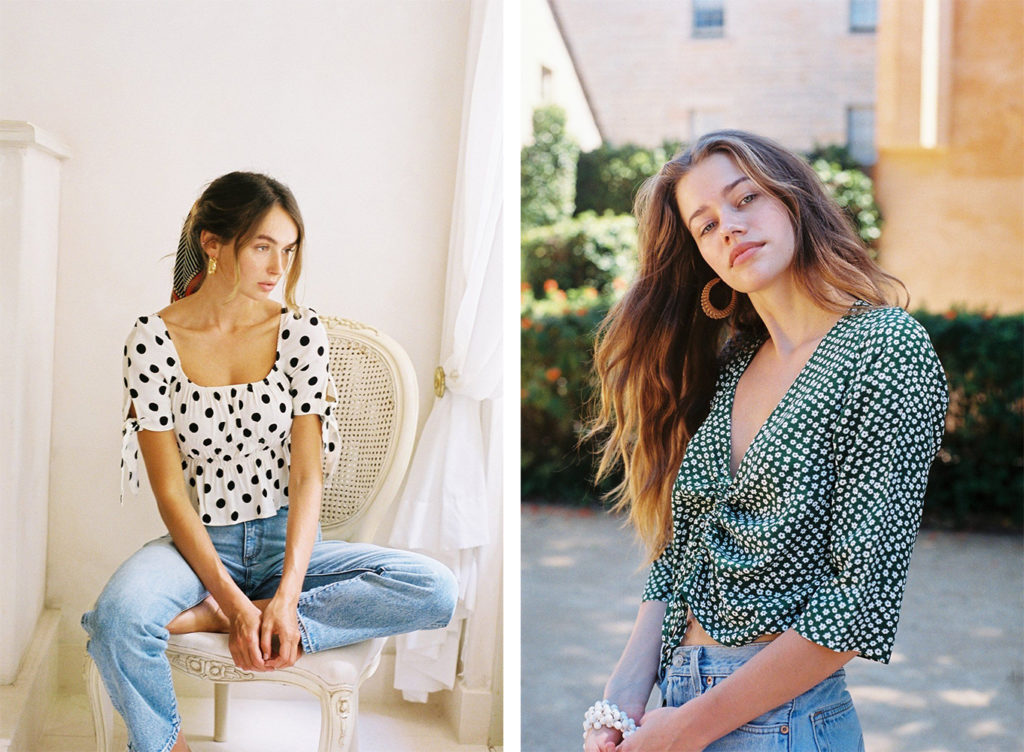 In line with its ethical approach, With Jéan produces and manufactures its pieces in Bali, where the fabric is also artisanally dyed. The brand makes it a point of honour to promote traditional techniques and prioritises natural fibres and recycled materials.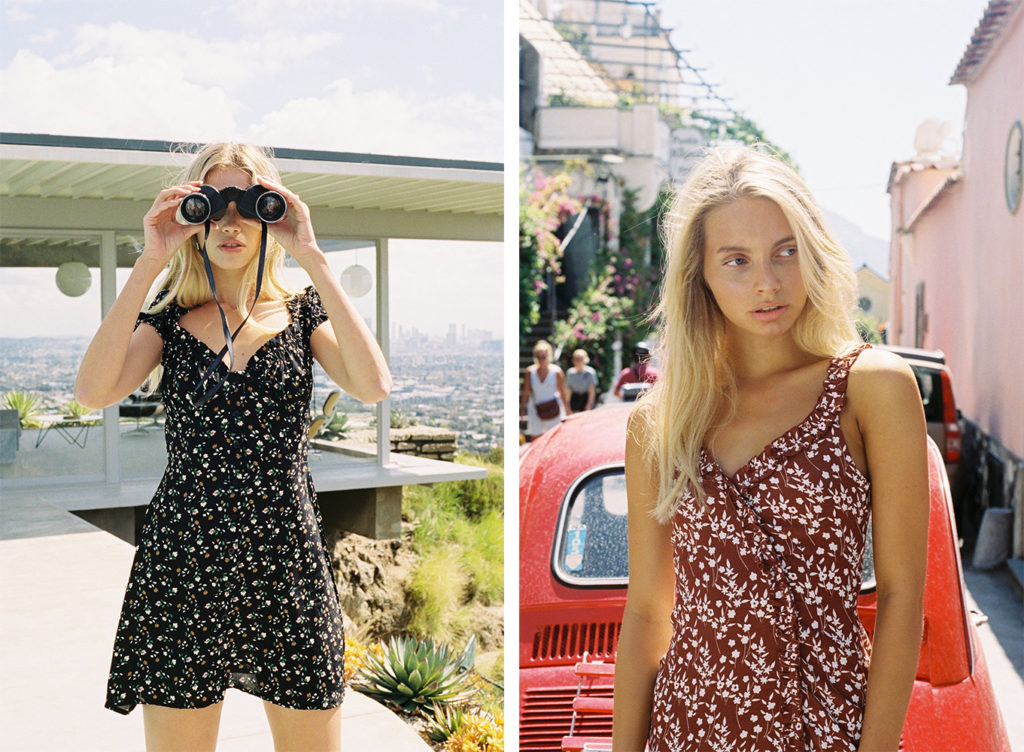 A big-hearted label, With Jéan has been involved in the i=Change programme since 2018. A dollar from each sale is donated to three of the organisation's projects that aim to support the empowerment of women and young girls worldwide… Now you've no excuse not to fall in love with the Australian brand!