When technical fabrics are inspired by the seventies
Geometric shapes, seventies inspiration and minimal design: this seems to be the trend emerging in technical fabrics, imbuing sportswear lines with this new fashion mood.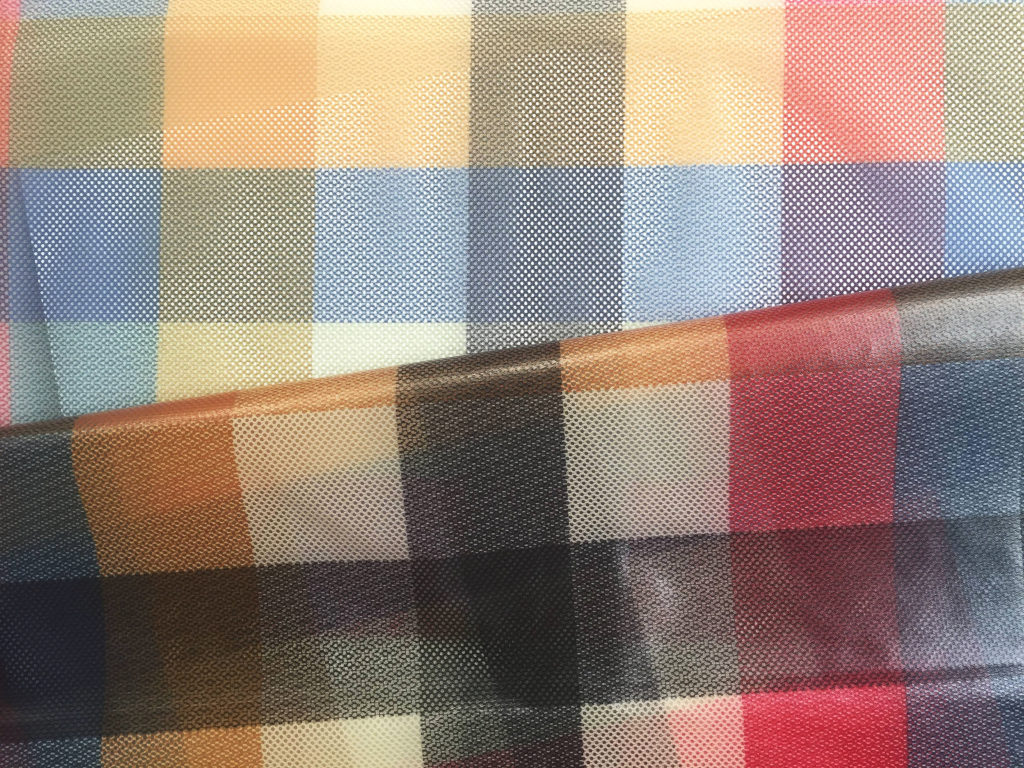 Seventies, lamination and multifunctionality
As the SOUL theme in our Spring-Summer 2020 Design & Influences Trend Book already stated, the seventies are in the spotlight. Rich and precious technical textiles are drawing their inspirations from the glamour of the disco years, daring to embrace shiny fabrics, satiny weaves, downy velvets and gold finishes. Decidedly ostentatious, they are nonetheless produced in streamlined designs, tempering their splendour with a heavy dose of minimalism. In fact, this returning trend takes concrete shape in the juxtaposition of a mesh, a geometric print and a lamination on the upper part of the fabric. The aim of this lamination? Assembling several materials together to create a composite textile that can simultaneously fulfil different functions.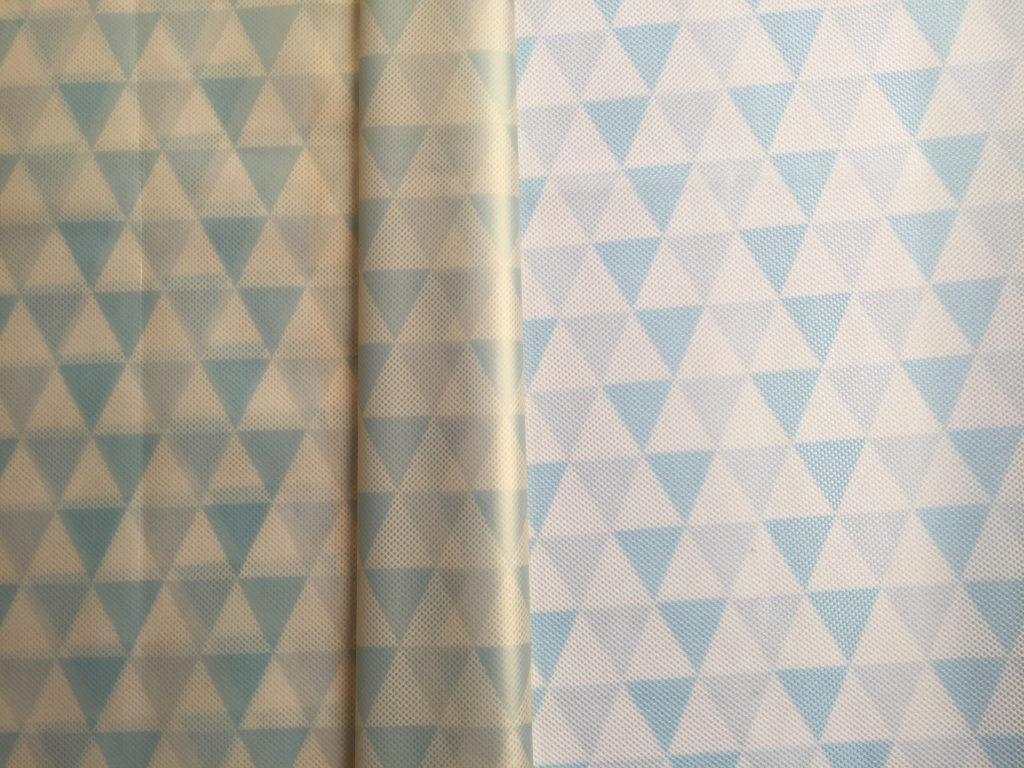 In our next Spring-Summer 2021 Sports Trend Book – JOY Theme, we thus see a GB Textile model composed of a white mesh printed and laminated with a geometric print made up of triangles in shades of blue and a golden polyurethane lamination allowing a breathability.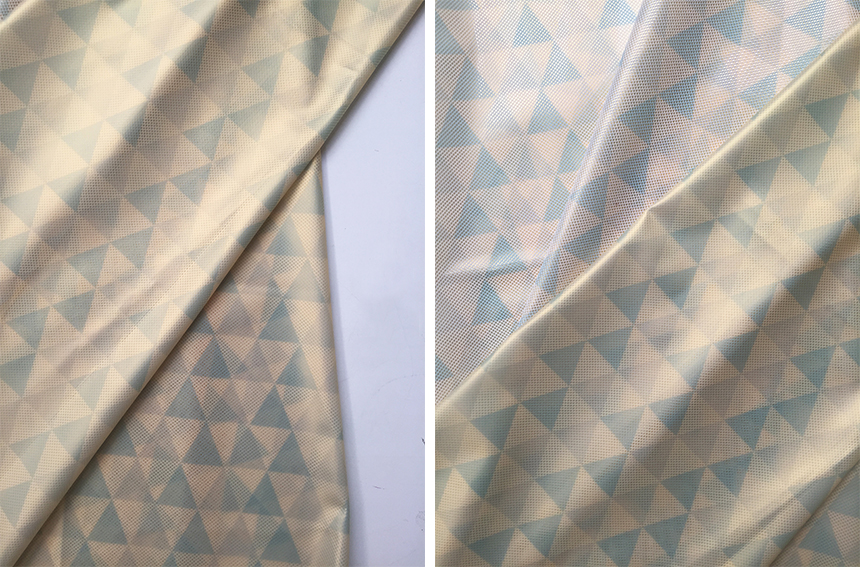 At Long Advance, the printed polyester mesh is lined with a yellow, green, blue and red multicoloured checked pattern and a transparent lamination. Hydrophilic and microporous, the latter material absorbs moisture for enhanced breathability while preventing any impairment of the fibres filled with water.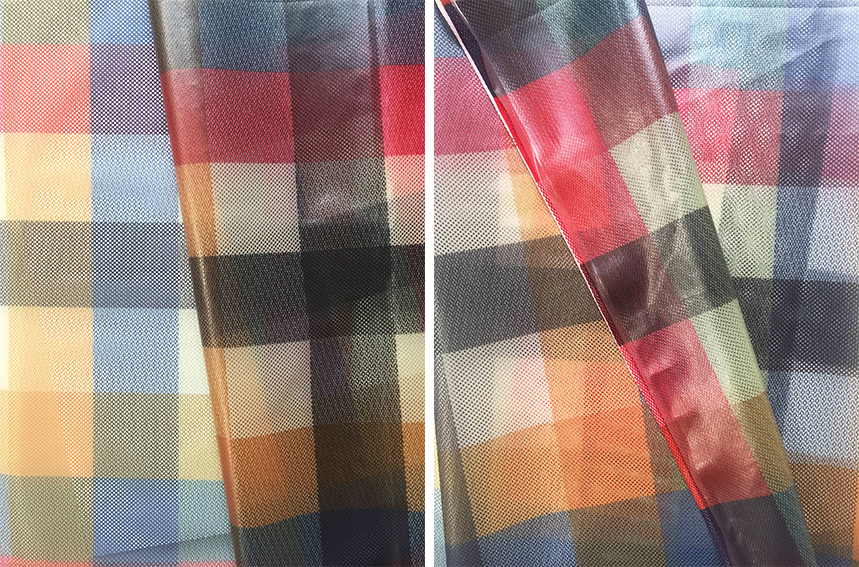 Unizin, in the name of excellence
The spearhead of textile production specialised in outerwear pieces, Unizin offers fabulous technical fabric designs whose mesh base is composed of polyesters, but above all 22% metallic yarn, adding a shine that is hard to match. On the outside, a waterproof polyurethane lamination is applied featuring a geometric print in shades of grey, which can also incidentally be adapted and altered to meet the client's demands. The result? The optical effect between the graphic motifs and the metallic reflections creates the surrealistic impression of seeing a hologram. A technical feat that is in keeping with the products offered by this Korean supplier, which has always known how to put innovation at the heart of its production methods.
Based on the purchase of new technologies and scientific research, Unizin's model has already won over a host of international ready-to-wear names and brands such as Michael Kors, Calvin Klein, Coach and the Inditex Group.