Virgil Abloh revisits Vitra's classics
It's far from Virgil Abloh's first collaboration. After Nike, Supreme, Ikea and many others, Virgil Abloh, the star designer of the moment and Louis Vuitton's new artistic director, has joined forces with the iconic furniture designer and manufacturer Vitra. Together they are presenting the Twentythirtyfive installation reflecting Virgil Abloh's thinking in Zaha Hadid's fire station at the Vitra Campus in Weil am Rhein.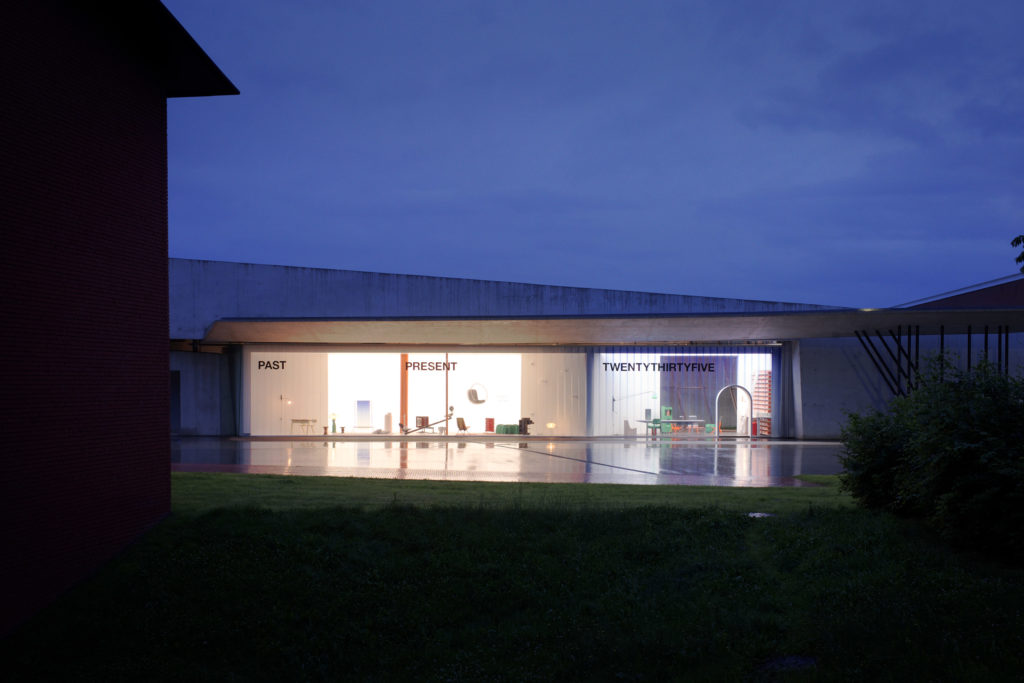 Past/Present and Tomorrow
On the basis of two sections "Past/Present" and "Tomorrow", Virgil Abloh has chosen to focus on humans' relationship to their environment, their history and their relationship to technology. The first section "Past/Present" has been designed as a "condensed assemblage of memories". We find iconic pieces designed by Charles and Ray Eames, Earo Aarnio and Jean Prouvé, some of which have been kept unchanged and others redesigned.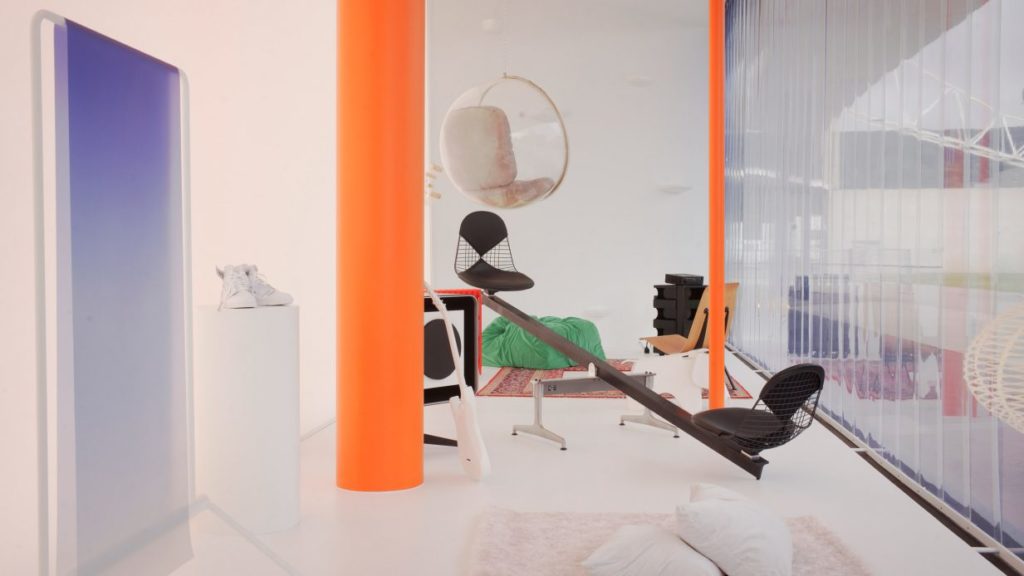 According to the designer, the second section resembles a young adult's flat in 2035 – as referenced in the exhibition's name. The minimalist, almost sparse, interior reflects Virgil Abloh's questions regarding our relationship with objects: "It's arguable whether we will even have a need for furniture by 2035," he says.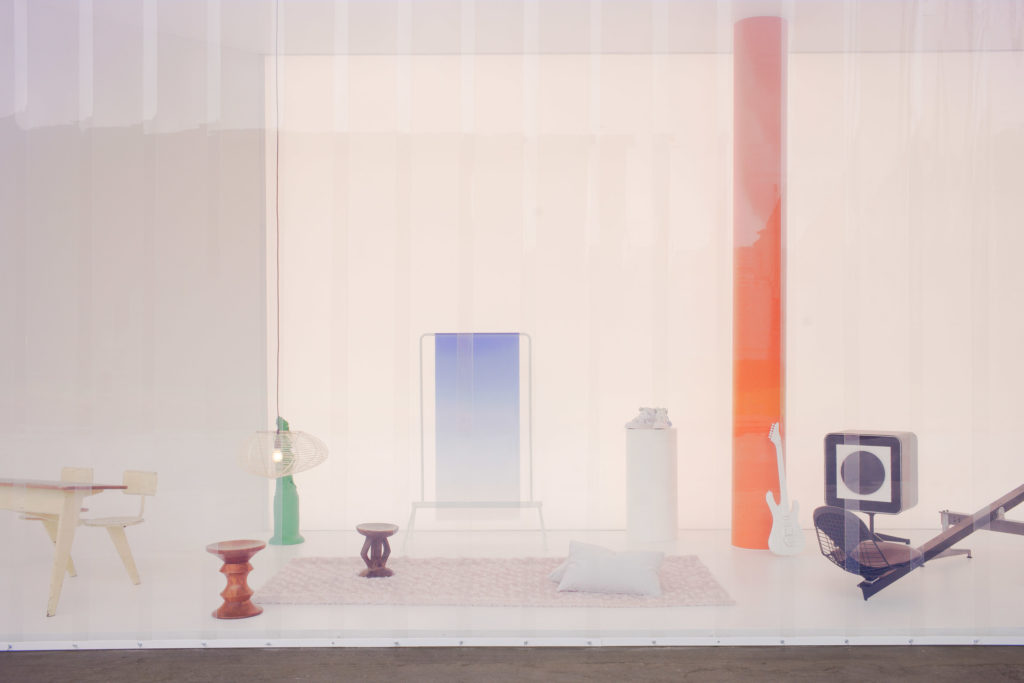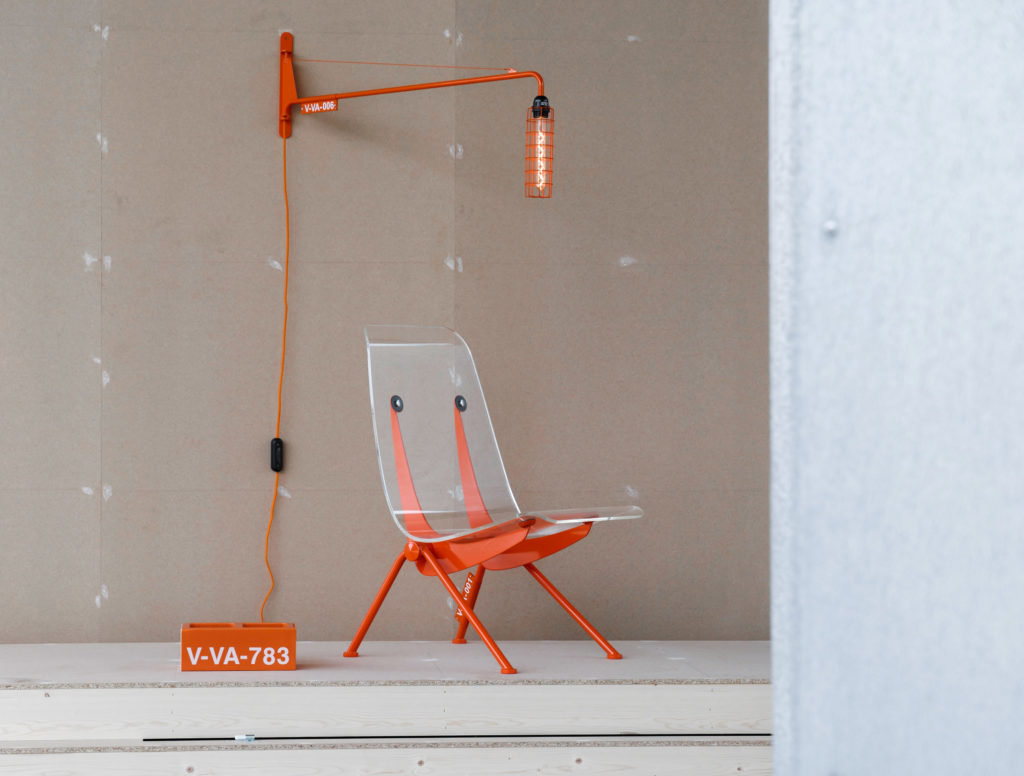 Iconic pieces revisited
Particularly fascinated by the world of Vitra and the work of Jean Prouvé, the Twentythirtyfive installation has given Virgil Abloh the opportunity to redesign iconic pieces available in a limited edition.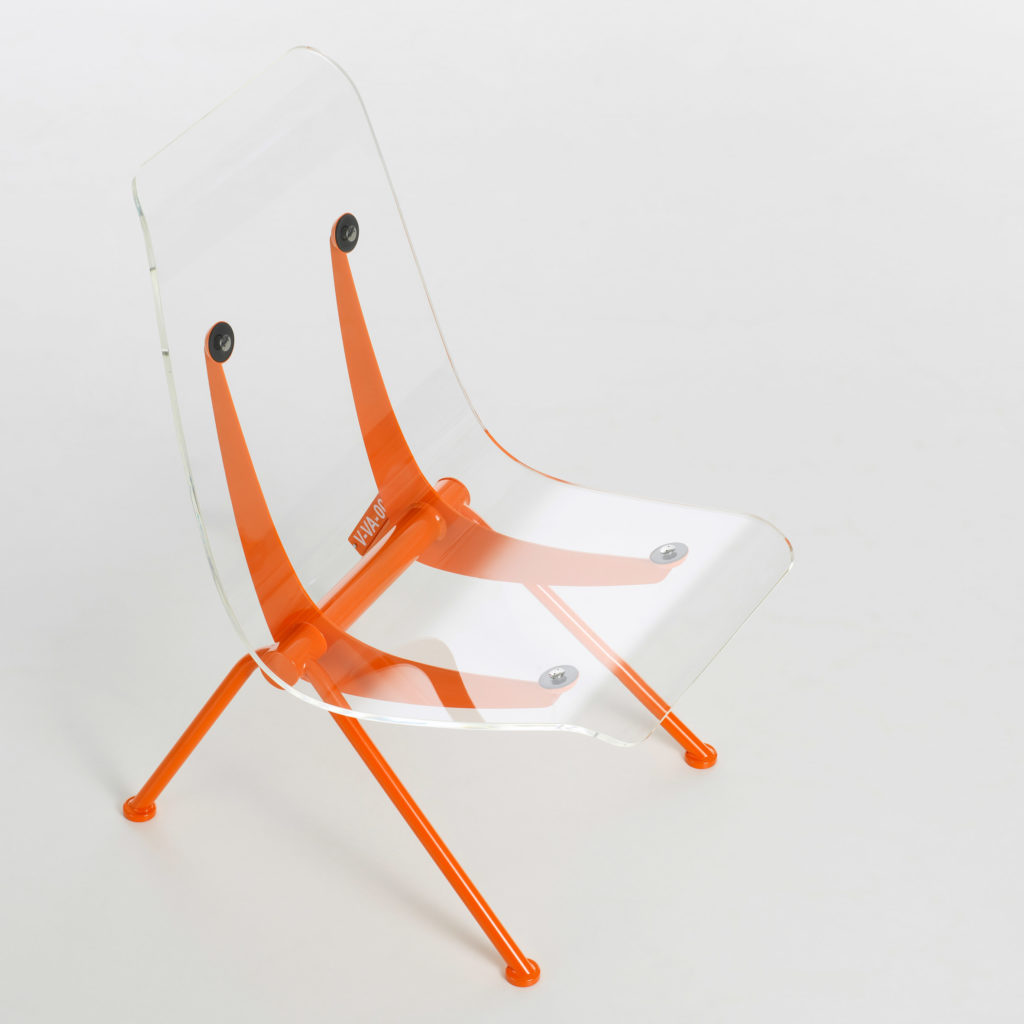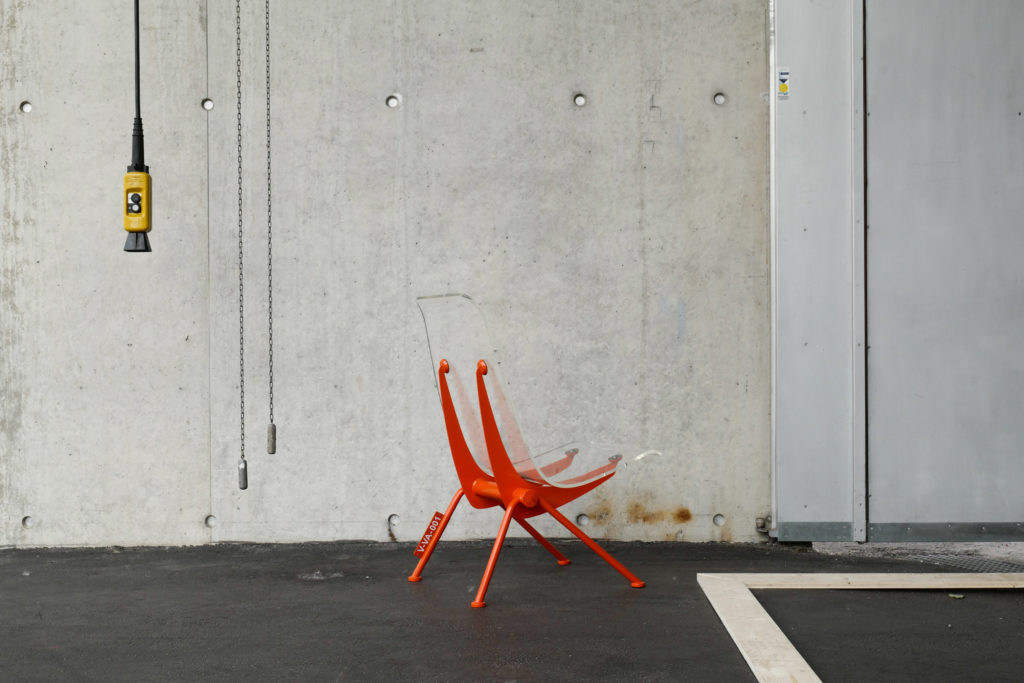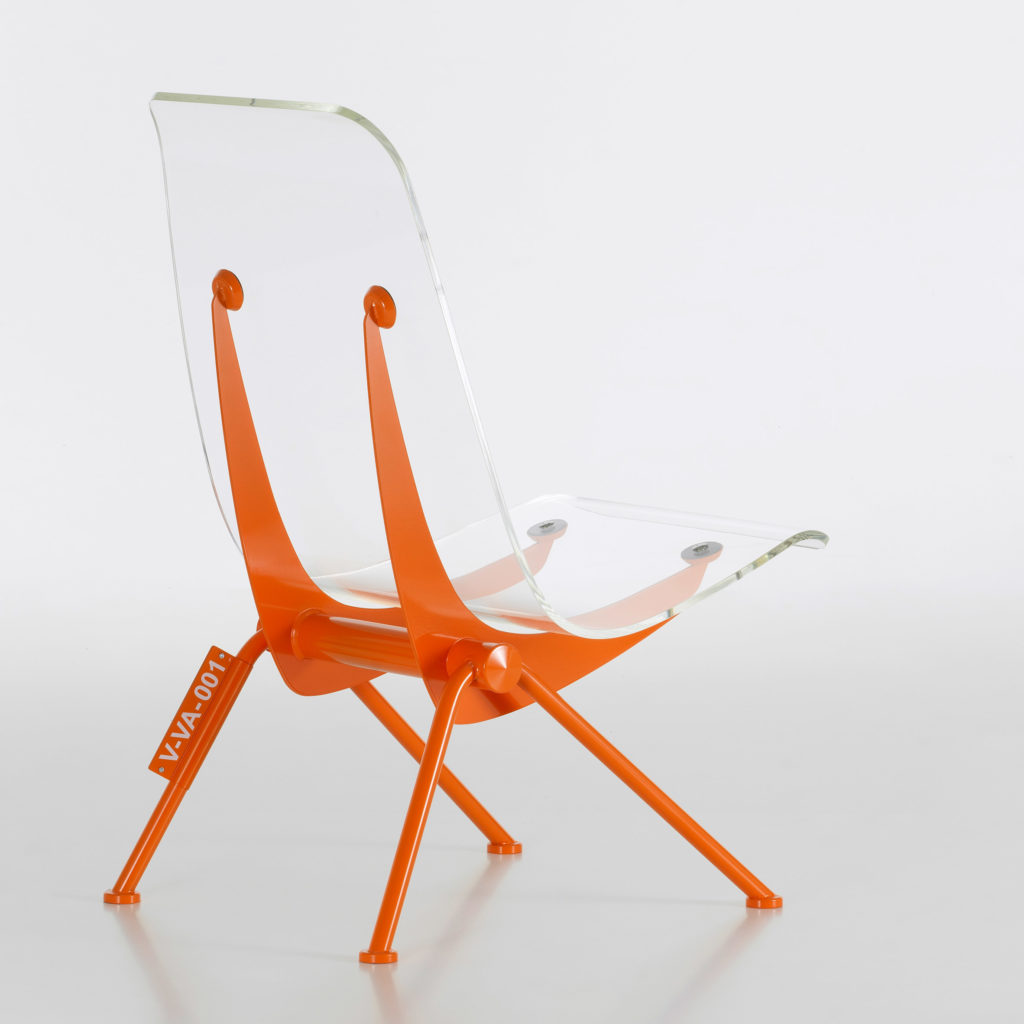 For the "Tomorrow" section, he has reimagined the Antony armchair and the Petite Potence wall lamp. The Antony armchair's original wooden seat has been replaced by a new one in clear Perspex, revealing the metallic support structure with a bright orange lacquered finish. The lamp has also been repainted in an orange lacquer finish and its LED bulb set into an elongated cage.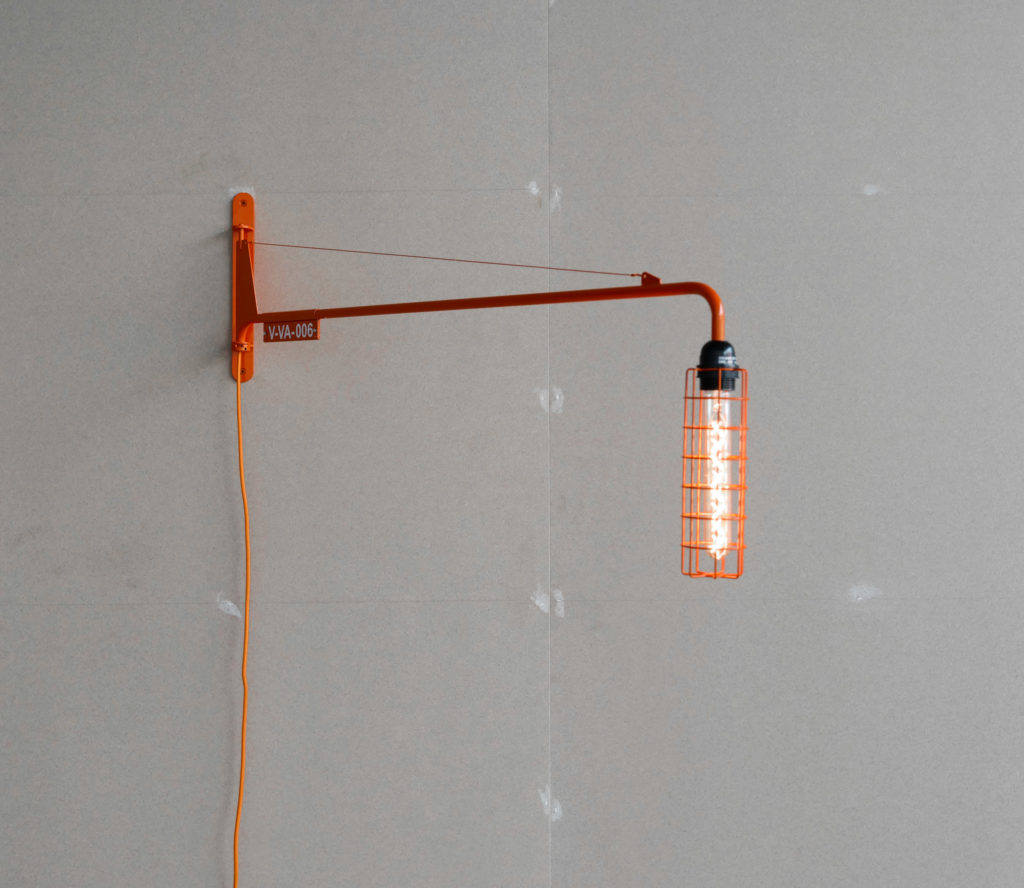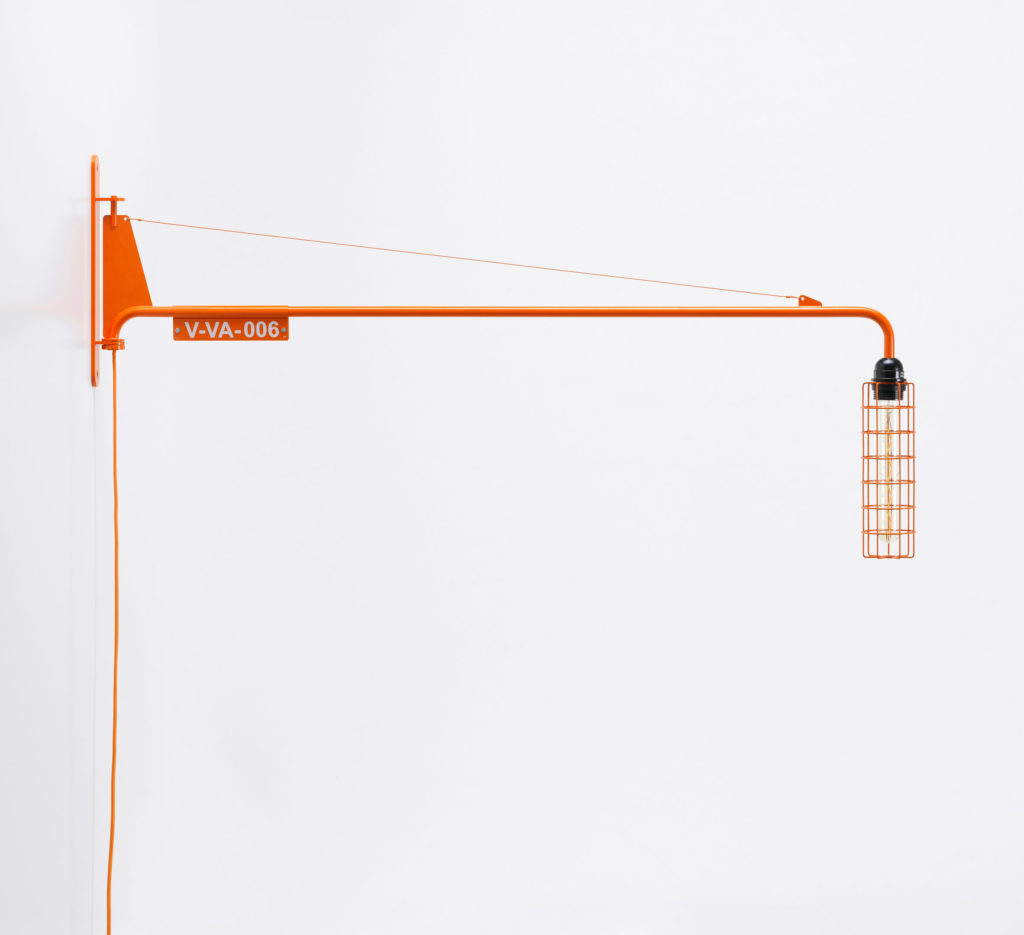 Last but not least, Virgil Abloh's final creation is an enamelled ceramic wall. The "Ceramic Block" bricks are not only structural elements but develop their own life as storage objects in the designer's concept.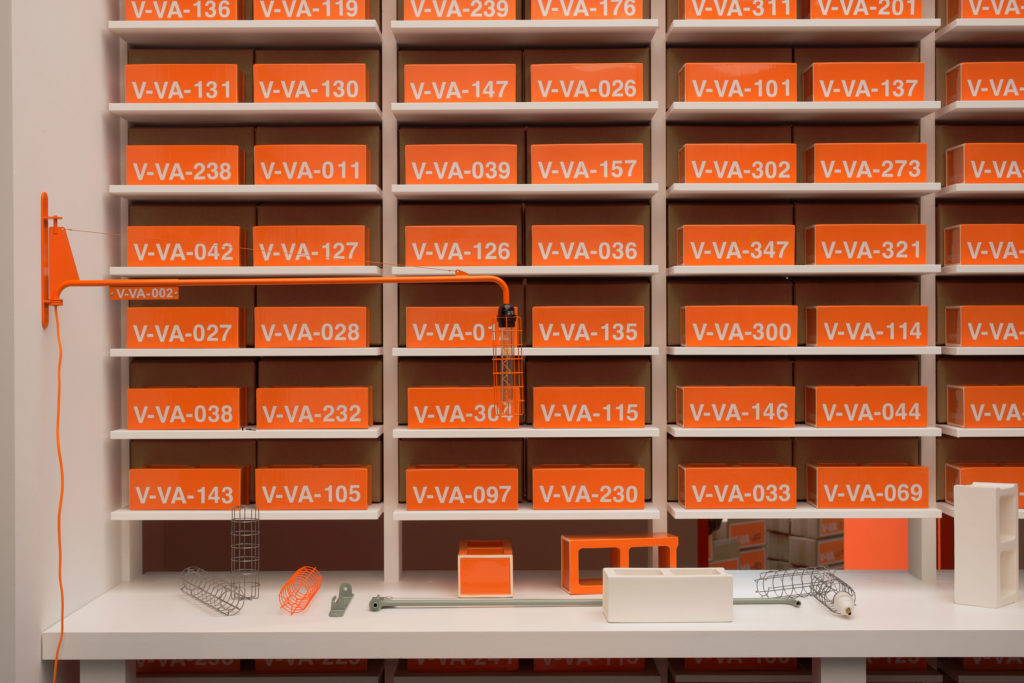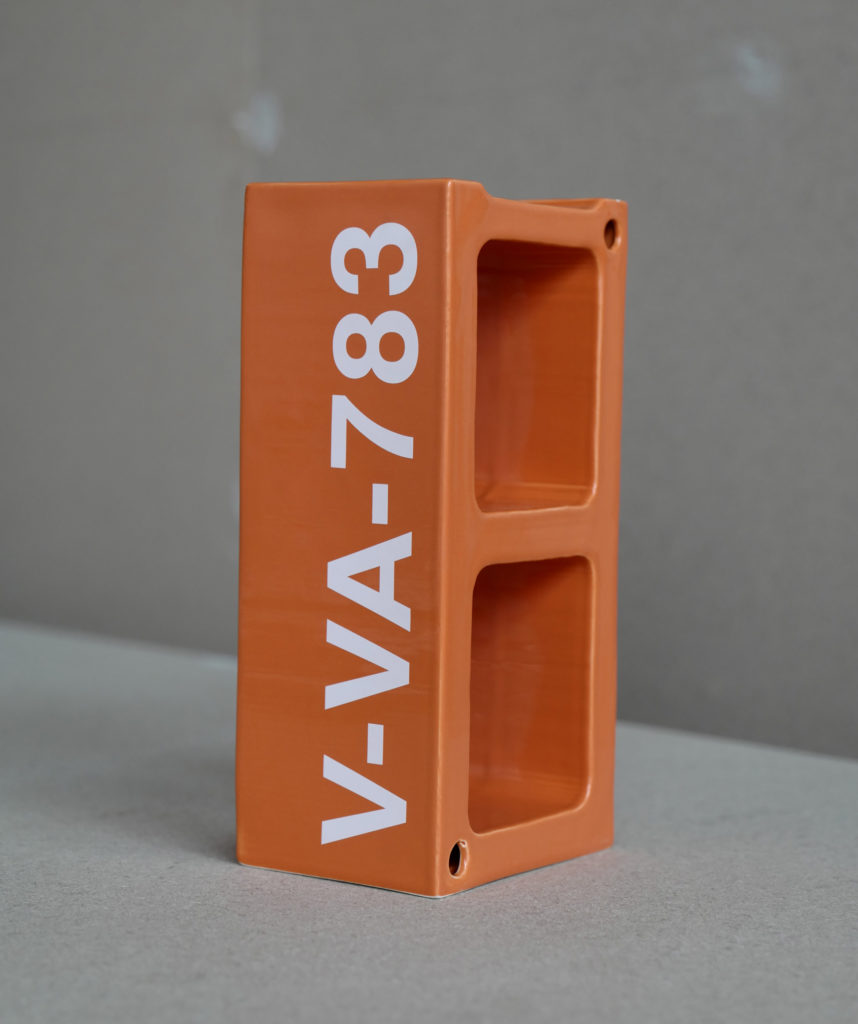 Virgil Abloh sees Twentythirtyfive as a way of linking the past and the present, stating: "To me, design always has the inherent idea of being a bridge from the past, with an eye towards the future".