VEJA ENTERS THE RESPONSIBLE RETAIL ERA
For 15 years, the French brand Veja has been developing trainers with ethically and responsibly sourced organic materials. It prefers a consumer buzz to advertising and has skilfully demonstrated that it is possible to enjoy success without being unduly influenced, while adopting a completely different approach. Veja has just opened its first flagship store in the Marais in Paris with the same philosophy used in its manufacturing.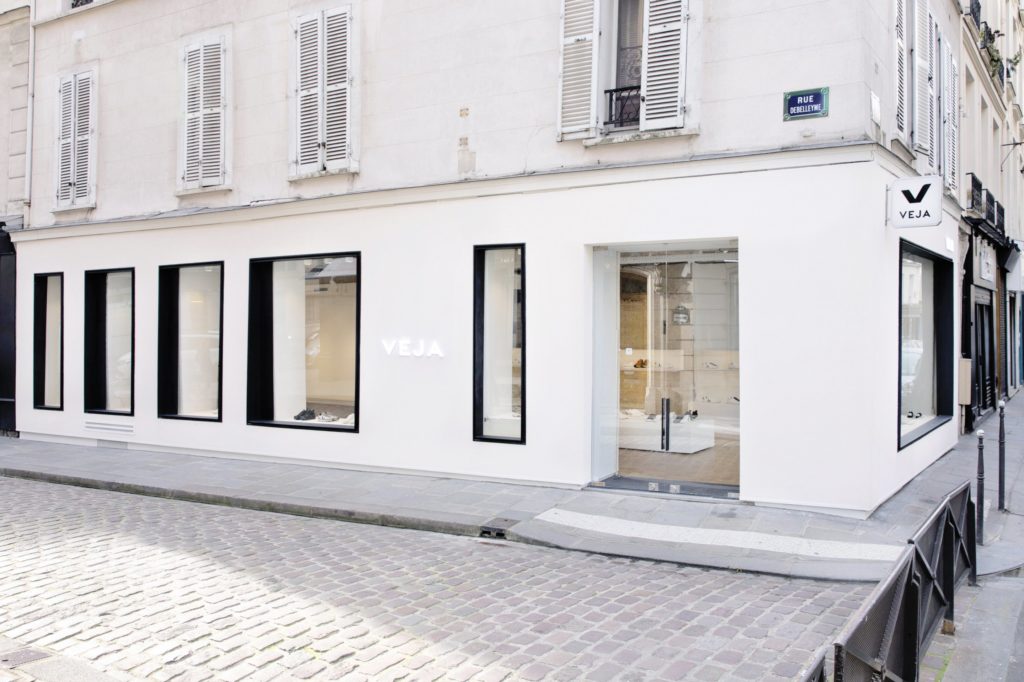 The new Veja retail outlet in Paris
The 80-m² space designed by Parisian architecture studio Ciguë meets minimalist and ecological concerns, echoing Veja's values. The store has been designed like a blank canvas. The building was first of all stripped back to its initial state before the walls were covered.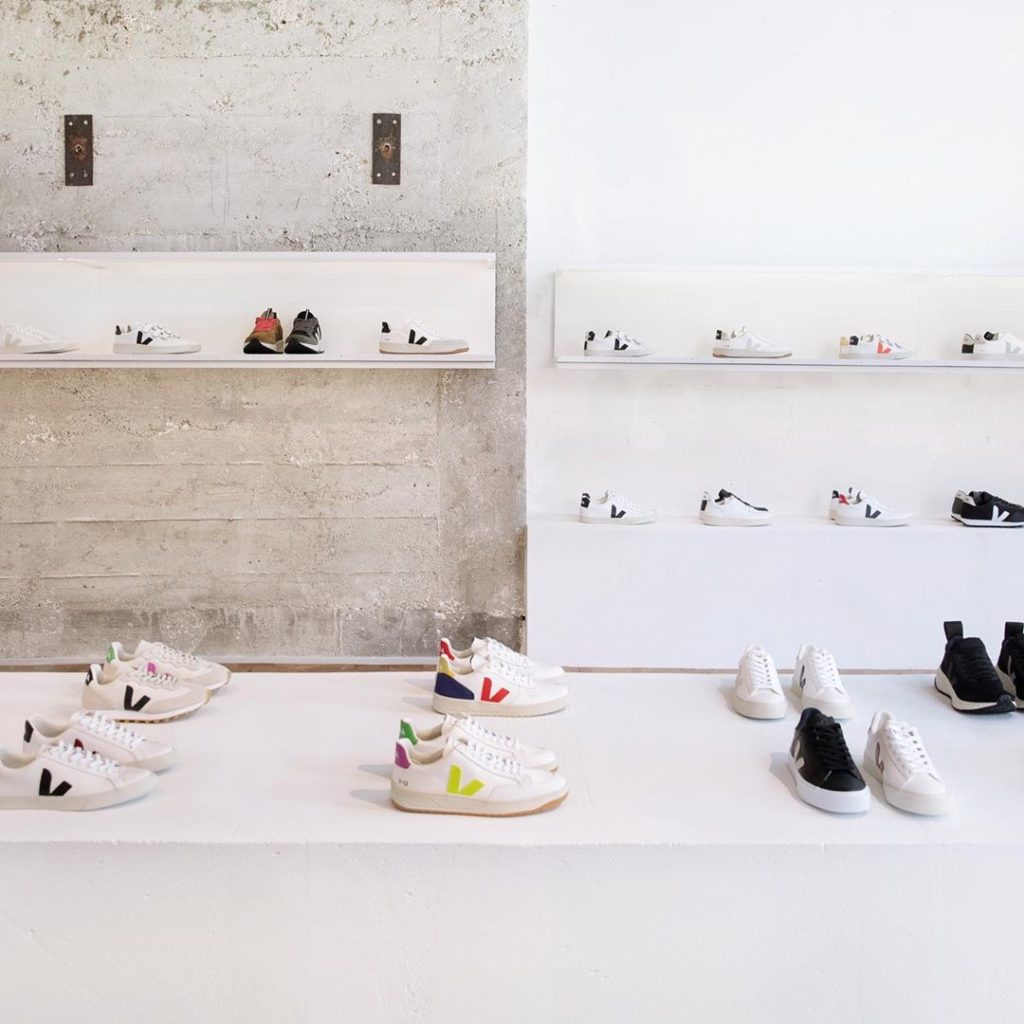 To this end, the Ciguë team developed a unique material based on chalk and recycled paper, creating panels that serve as a backdrop to showcase Veja trainers. All the shelves were manufactured in Ciguë's workshops in Montreuil using entirely hand-made compressed paper.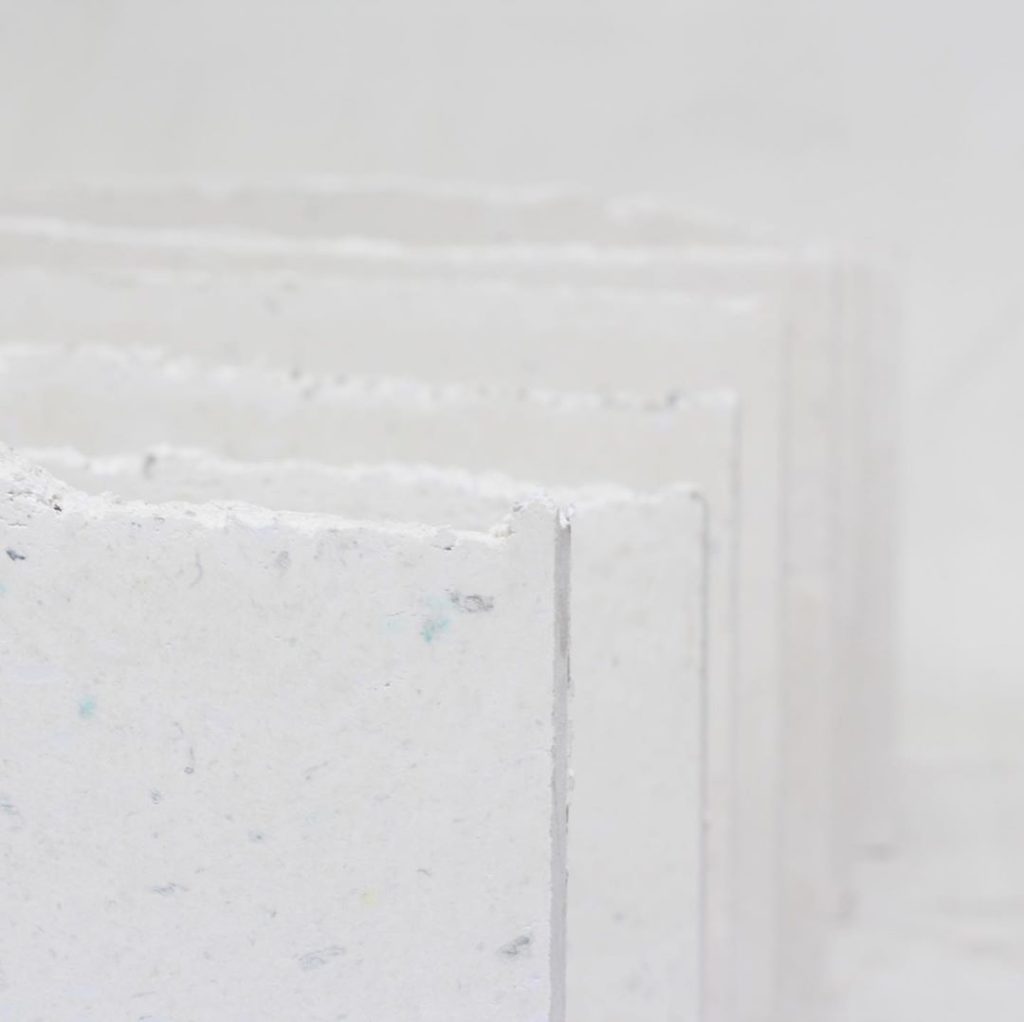 The façade was left intact, along with the wood parquet flooring recently renovated by Parisian designer Raphael Navot. The lighting was designed by Brazilian artist Kleber Matheus, a master of neon lighting. The brand turned to Enercoop for energy, an environmentally friendly French power company.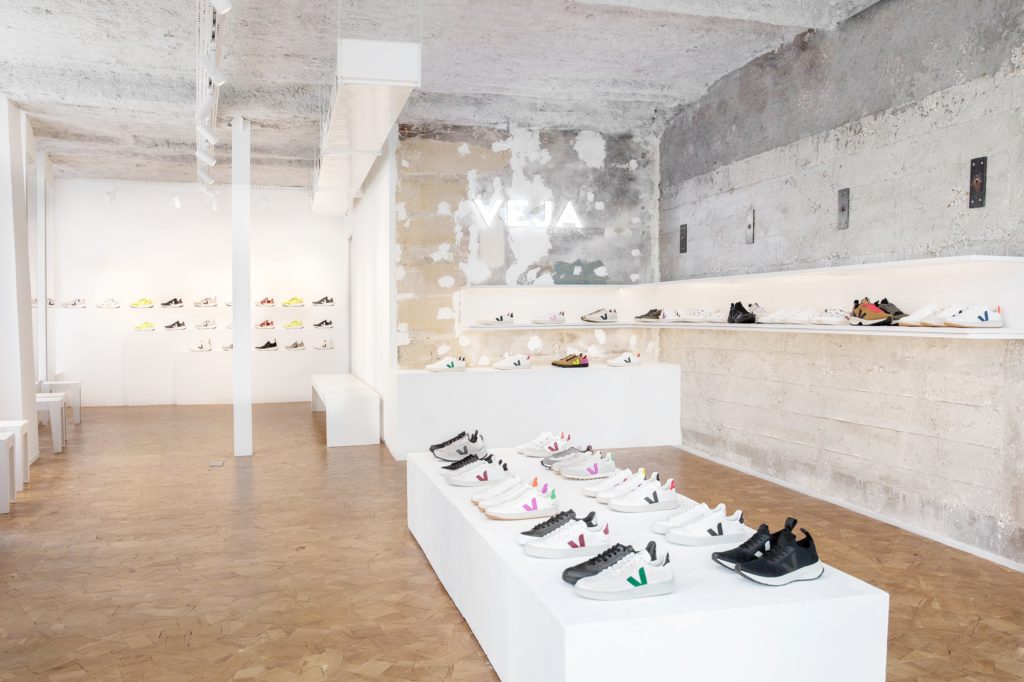 As Veja illustrates very well, the question of ecology and recyclable materials are increasingly becoming part of the retail world and singular architects are incorporating this essential new data into their parameters.