Towodesign's new design and architectural project
May 06th, 2021 – By Retail Design Blog
Towodesign's new design and architectural project
Towodesign has created an exhibition hall in china, allowing people to deeply understand the relationship between cave dwellings and passive houses from the perspectives of art, future, and life. The project translates the abstract and professional concept of passive houses into an interesting, visualized, and easy-to-understand scientific composition.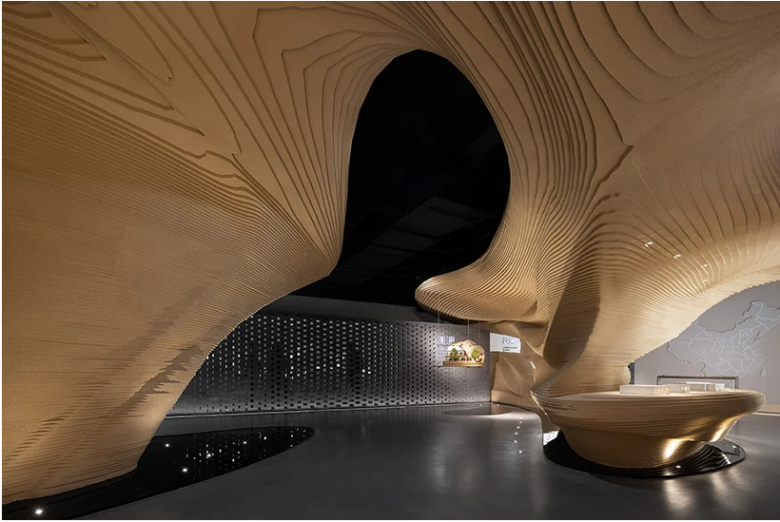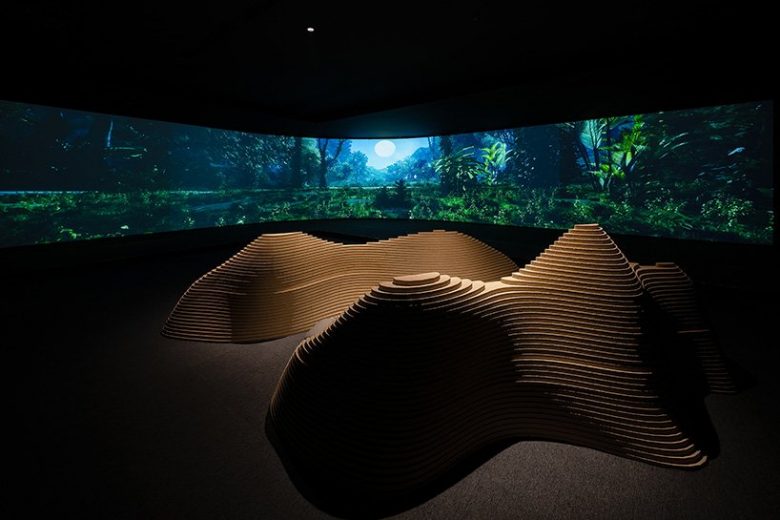 In the first half of the exhibition hall, the soil manifests its natural traits, both the naïve beauty and the post-pollution anger of fighting back. In the second half, after becoming rational and restrained with the assistance of science and technology, the soil is 'reborn' to construct passive houses. The construction is formed with parameter-based design and deduction under the rigorous planning of the visitor flow and the exhibition items. Walls, pillars, roofs, platforms, and other practical functions are hidden in the integrated shape.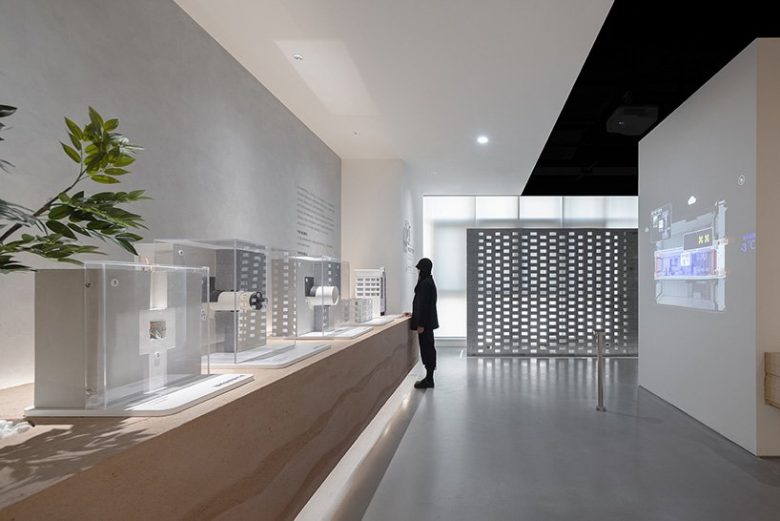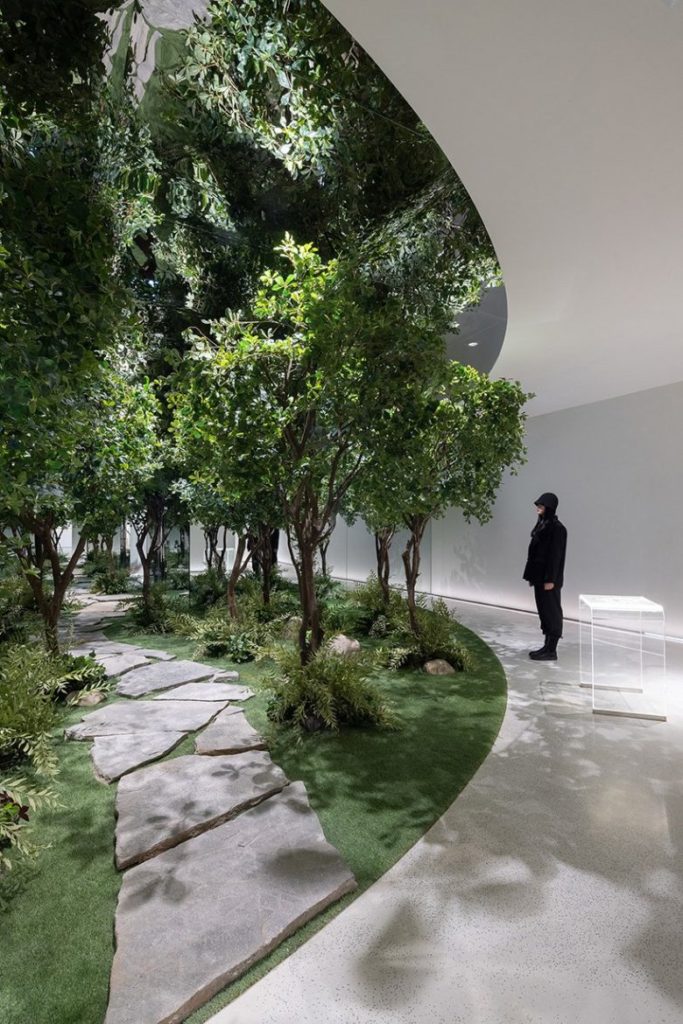 The core soil in the exhibition hall gradually converges in shape, and the local position gradually becomes a long bar-shaped tabletop, intersecting with the surrounding architectural box space. The wood presents the beauty of alienation under the pure white space warning people that the green was once so fragile and precious. The experiencers finish the whole visit while walking through the woods. Actually, there are only quadrant trees in the space, which are reflected through the mirrors on the walls and ceilings.