Tintex's innovative and eco-friendly new textiles
A leader in textile innovation, Tintex is now presenting new fibres with remarkable technical characteristics.
A new ecological concept
Included in our next SS21 Sports Trend Book, which will be released mid-June, the new generation of Tintex fabrics stand out straight away with their Naturally Advanced concept, prioritising natural fibres and smart cottons. A desirable range that distinguishes itself even during its manufacturing phase with an unprecedented supply chain offering exceptional eco-friendly performance.

The aim of this unique initiative? To make the cotton dyeing process much more efficient and sustainable, significantly reducing the consumption of water (up to 90%), toxic chemicals (up to 95%) and salt. Another noteworthy advantage of these new fabrics is an increase in the production capacities of the dyeing centres (approximately +300%), thanks to shorter dyeing times, lower fixed costs and a more efficient method.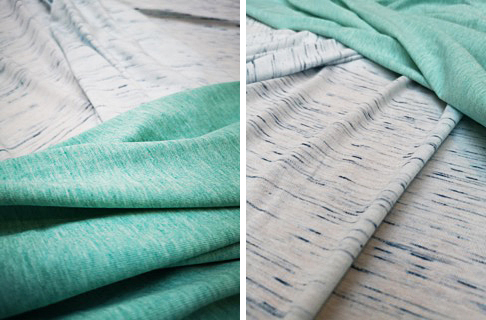 A broad range of innovative products
Among the most innovative products are ECOTEC fibres by Marchi&Fildi that allow water savings of almost 80% compared to conventional cotton, ROICA EF stretch fabrics certified by the Global Recycled Standard and Global Organic Textile Standard-certified organic cottons. Other products, such as the ROICA V550 premium stretch fabric, can be torn up at the end of their life without leaving dangerous chemicals behind.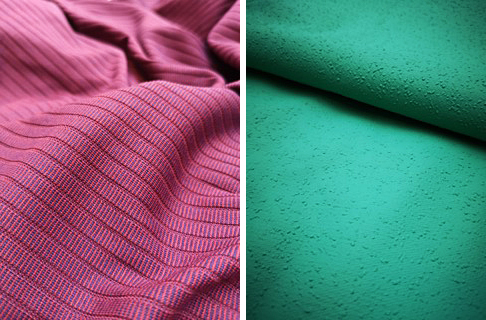 Likewise, BEMBERG textiles are presented as being completely biodegradable, while offering a wide palette of bright colours. Mention will also be made of the eco-friendly yarns TENCEL Lyocell, REFIBRA by Lenzing and Newlife, which combine comfort, softness and an environmentally friendly approach. Finally, ColorZen patented technology offers a specific wet treatment for raw Pima cotton fibres from the very beginning of the supply chain.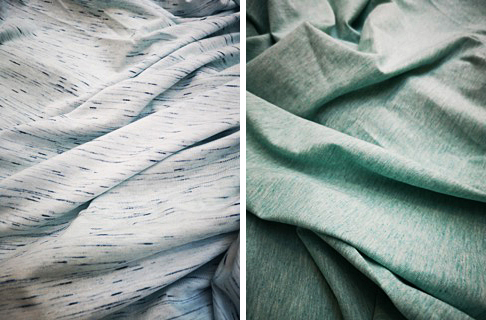 All these technical innovations allow the Tintex group to offer unique, high-performance fabrics that are above all non-toxic for the environment. Indeed, the group has various eco-labels such as GOTS (Global Organic Textile Standard), a worldwide reference in terms of evaluation of biological fibers, but also GRS (Global Recycling Standard), a textile recycling norm, and many others, perfectly illustrating Tintex's commitment to innovation and ecology.