The tesler + mendelovitch studio develops a flexible wooden textile to create sculptural interiors
Renowned for its delicate and expert skills with wood, the tesler + mendelovitch studio has created a 3D wooden textile with a host of applications.
Taking their inspiration from natural fibres and geometric structures, the famous firm based in Tel Aviv, Israel, got involved in a research project looking to create an innovative and sustainable design solution for interiors. Starting with planks of wood that are rigid by definition, the duo has transformed this most commonplace of media into a bendable, sculptural material.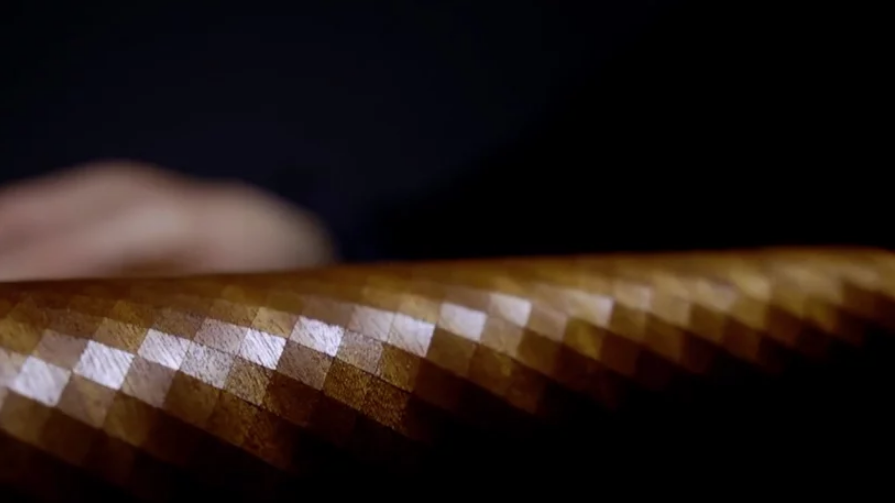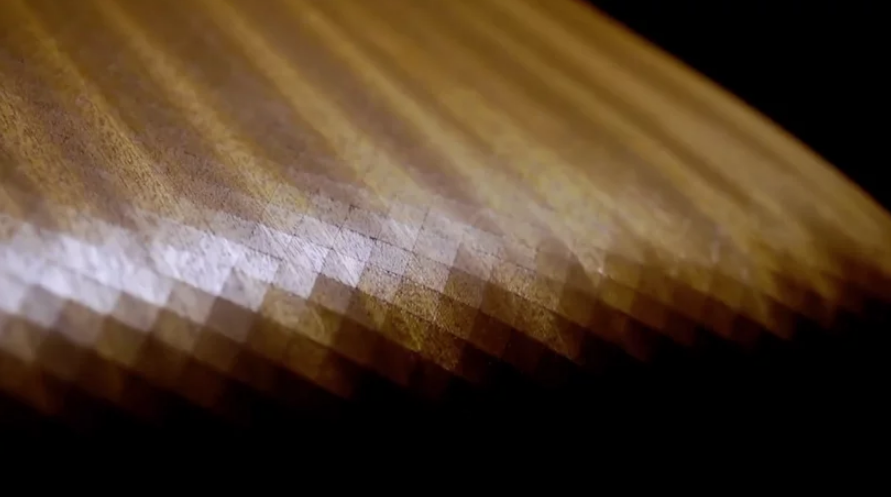 When wood begins to move
Their secret? After over ten years' research and development, Tesler and Mendelovitch have demonstrated that you need only use diagonal cross-hatching on the surface to allow the naturally rigid material to move, bend and be handled like any other fabric. Accordingly, the smaller the hatch, the more flexible this wooden textile becomes, offering a whole range of varieties with different levels of workability. In addition, this material has also been designed to be customised and tailored to different client needs, facilitating a diversity of applications.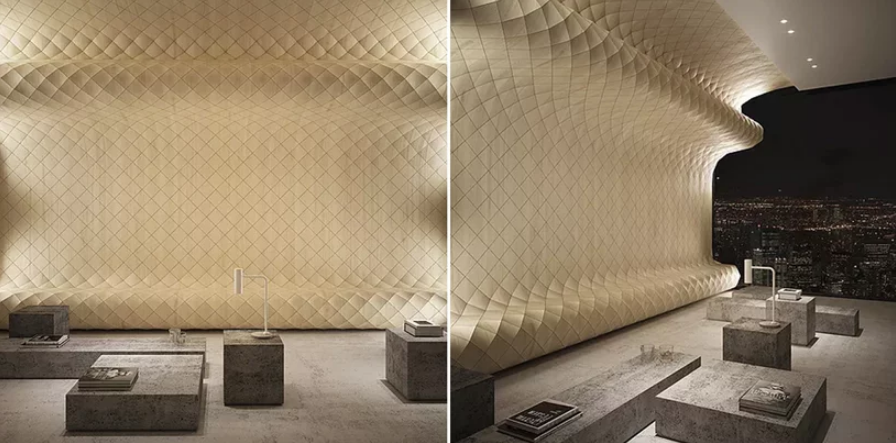 An invention with endless applications
When it is applied to interior wall panels, this flexible wooden textile can be shaped into flowing organic curves, transforming generally flat surfaces into fabulous volumes with an intriguing visual character. With this in mind, the studio is planning to use their revolutionary invention to produce sculptures, create architectural structures, and design furniture, clothing and accessories, along with acoustic panels, ceilings and floor coverings.