The Shrimps x Warehouse: the unmissable capsule collection!
To make the most of the fast-approaching summer, The Shrimps and Warehouse are joining forces for a capsule collection. The two British brands have a selection of pieces for us with vintage accents, inspired by the Italian Riviera. With wicker accessories, floral motifs and gingham checks, a holiday breeze blows through this collection that should be seen without hanging around!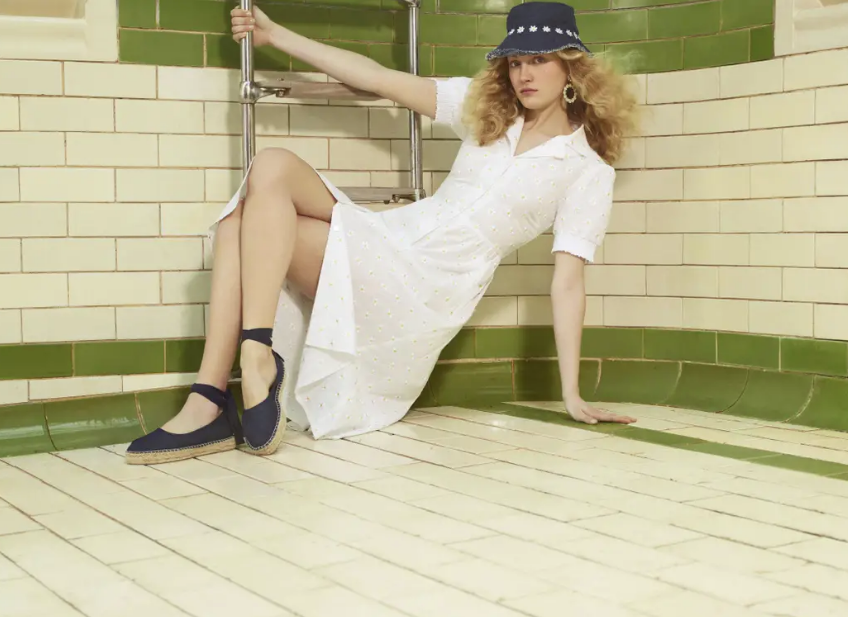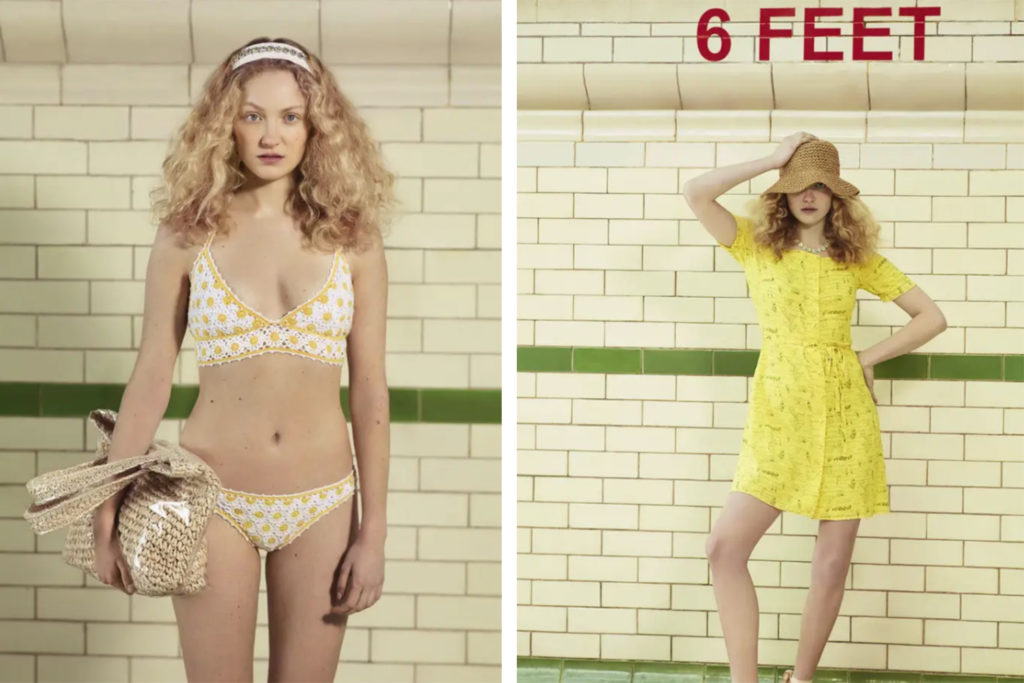 When British humour meets English elegance
Hannah Weiland is a textile design graduate from the highly reputed London College of Fashion, who launched her own high-end ready-to-wear brand, The Shrimps, in 2013. Her playful and offbeat collections poke a bit of fun at modern art and advocate self-deprecation. According to the designer, The Shrimps' aesthetic is "British, painterly and feminine chic". Now known for its faux fur pieces and highly desirable accessories, Hannah Weiland designed the Antonia beaded bag in 2018, which became an iconic piece worn by every fashionista.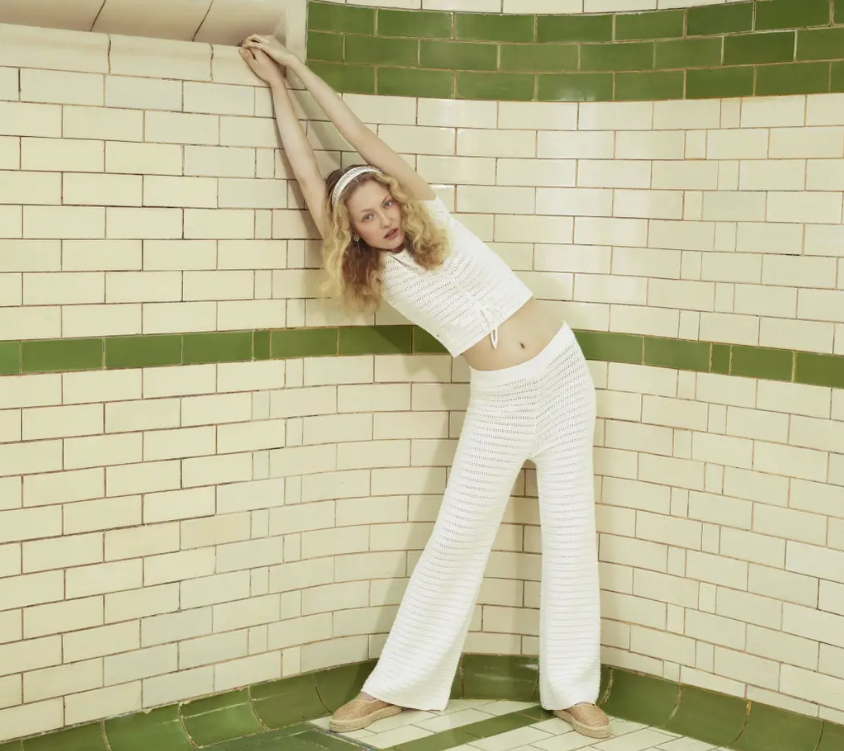 Following on from collaborations with Habitat and Ganni, this summer The Shrimps is joining forces with the English brand Warehouse. A 100% British duo that is sure to make an impact beyond the Channel.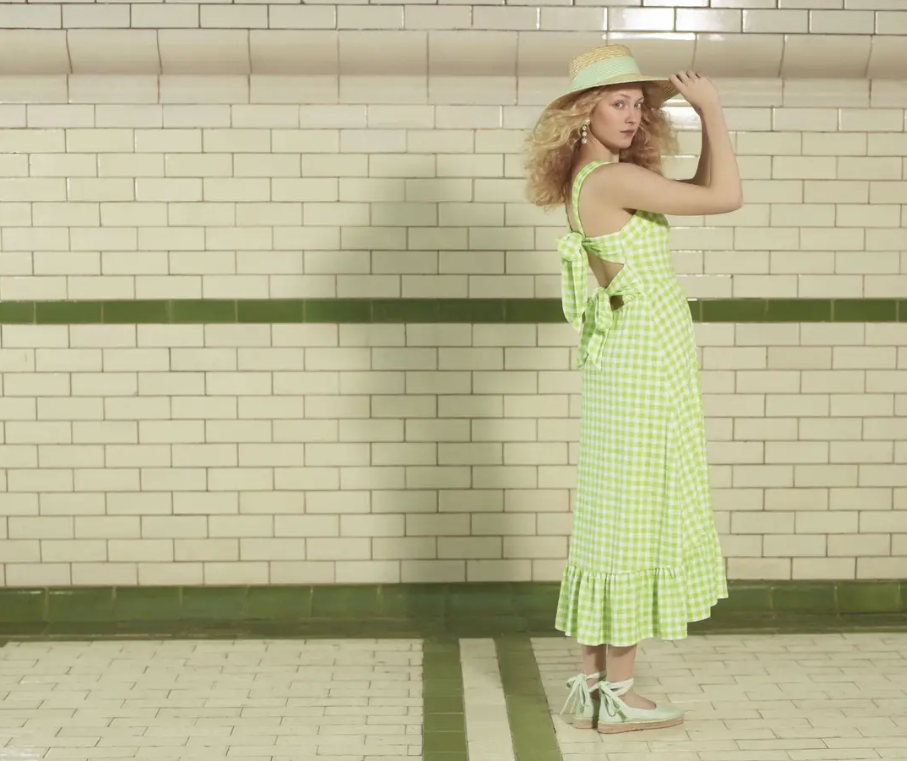 The Dolce Vita as seen by Hannah Weiland
This summer, The Shrimps and Warehouse are giving us a one-way ticket to Capri and its relaxed lifestyle. Inspired by the landscapes of Italian beaches and striped parasols, Hannah Weiland has designed summer clothing with a leisurely vibe: "A glamorous day at the beach, drinking a Campari Spritz under a striped parasol, sitting on a gingham towel playing Scrabble," as the designer so beautifully describes it. The memory of Godard's Brigitte Bardot resurfaces.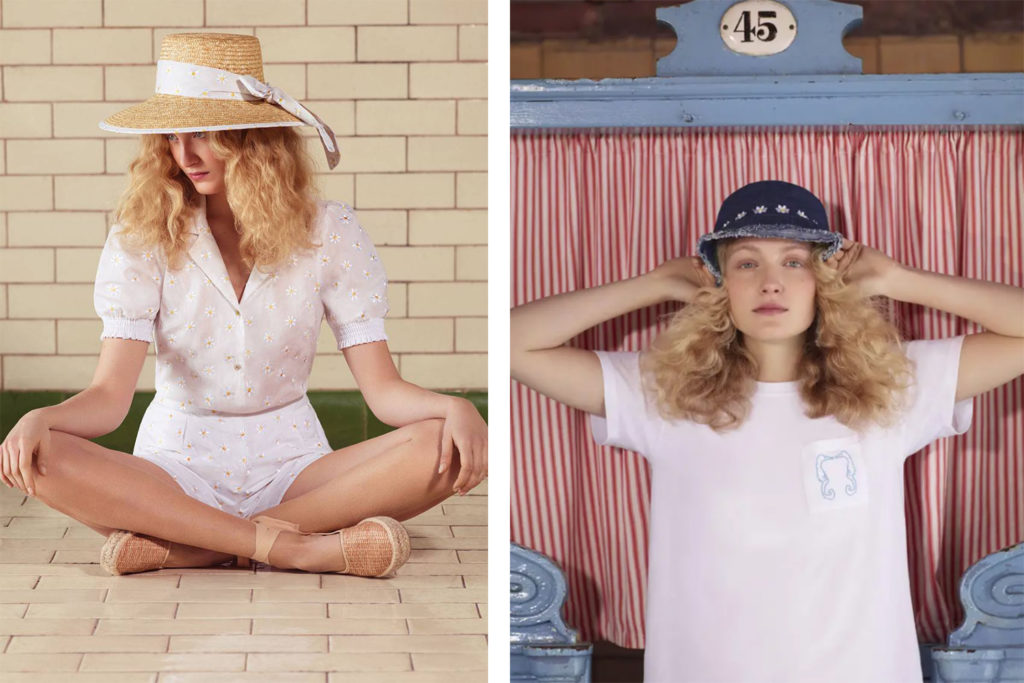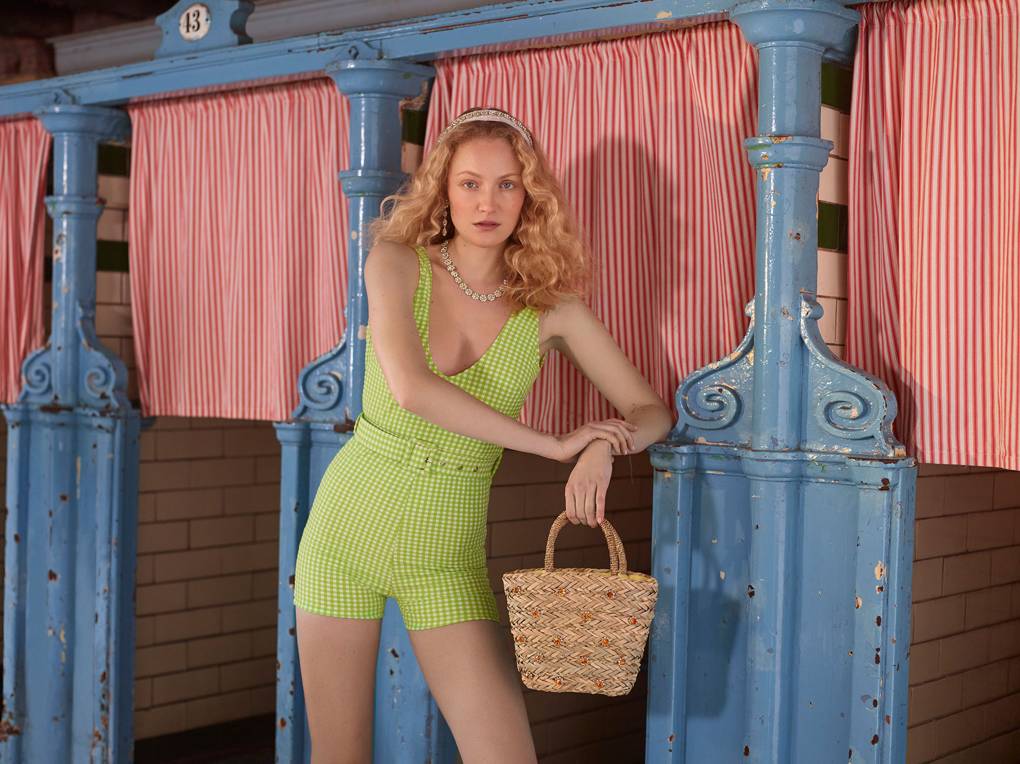 The collection offers 40 pieces (ready-to-wear and accessories), including an openwork knit dress, high-waisted shorts scattered with delicate daisies and a puff-sleeve blouse, combining decorative and retro touches. Knit crochet rubs shoulders with wide-brimmed hats, gingham playsuits feature alongside wicker bags and floral patterns combine with figurative prints, the hallmark of the English brand Warehouse. "I drew prints inspired by beautiful paintings of sea beds," highlights The Shrimps' founder.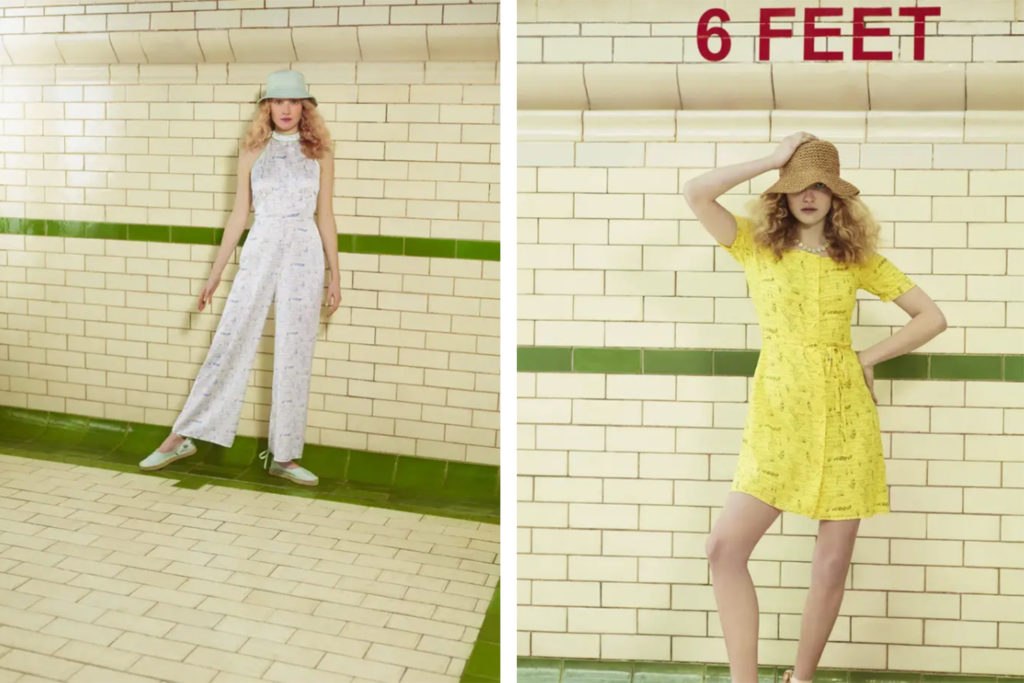 Available in tones of lemon yellow, azure blue, acid green and pristine white, the collection has a soft, refreshing attitude, ideal for the heatwaves on the horizon!