THE MEN OF PARIS FASHION WEEK
Men's Fashion Week has just come to a close and our key takeaway is the following: the men's wardrobe will be playful with an imaginative note. A pronounced touch of humour marked the men's designers, who approached the season with narrative motifs, lots of pets and colour teamed with shine.
The Autumn/Winter 20-21 season is twisting up the established codes, with the male wardrobe clearly taking its inspiration from women's closets.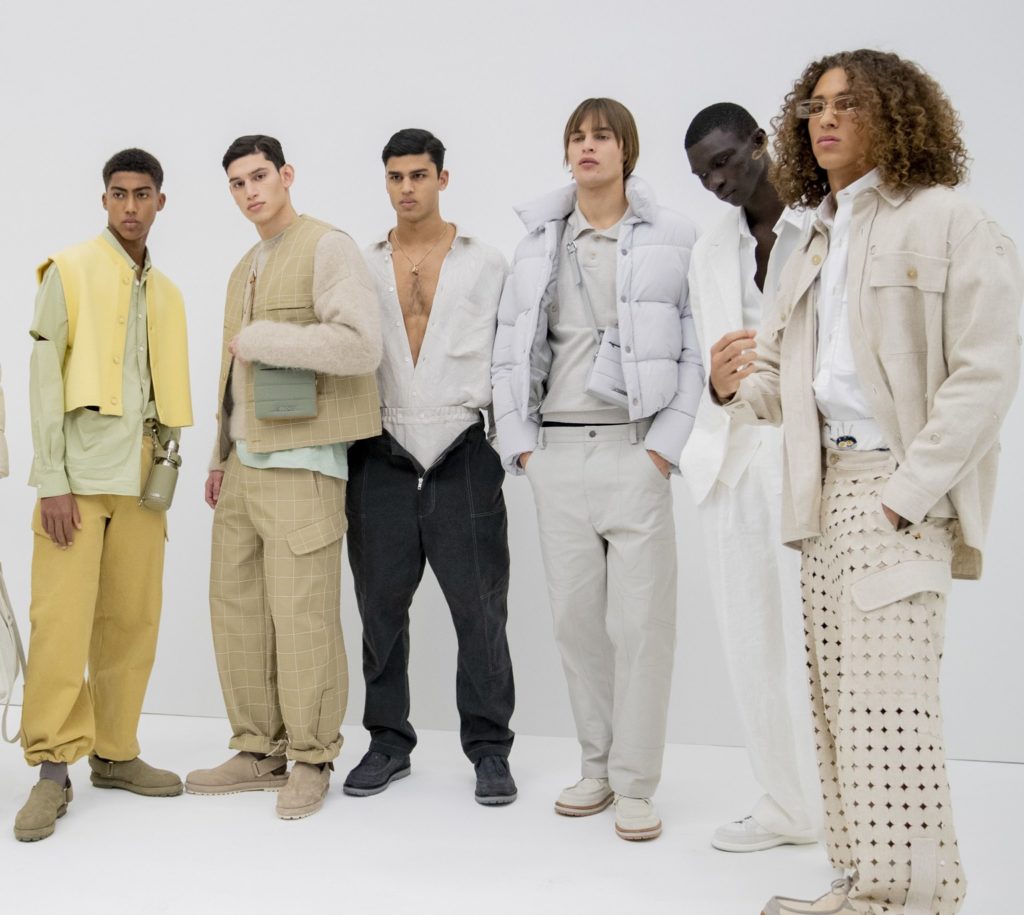 GUCCI
Unisex looks, nostalgia and imagination at Gucci. Contrary to custom, multiple elements were borrowed from the female wardrobe, perhaps slightly excessively, down to dresses!
Pastel-coloured knits, metallic leather and jewelled notes.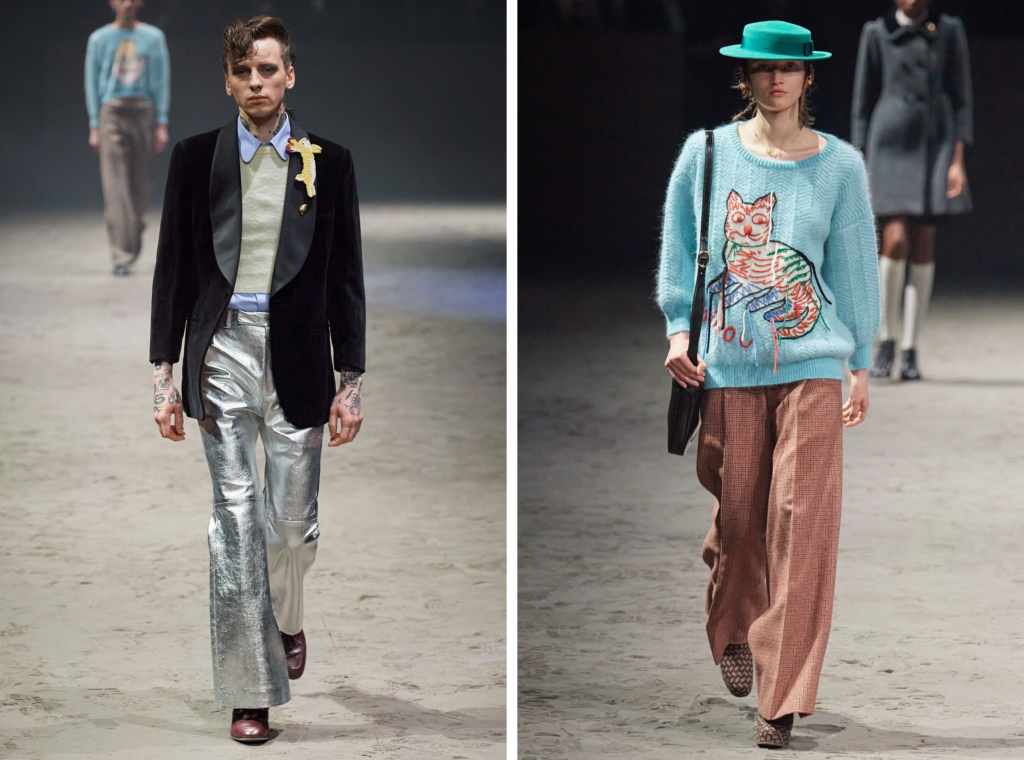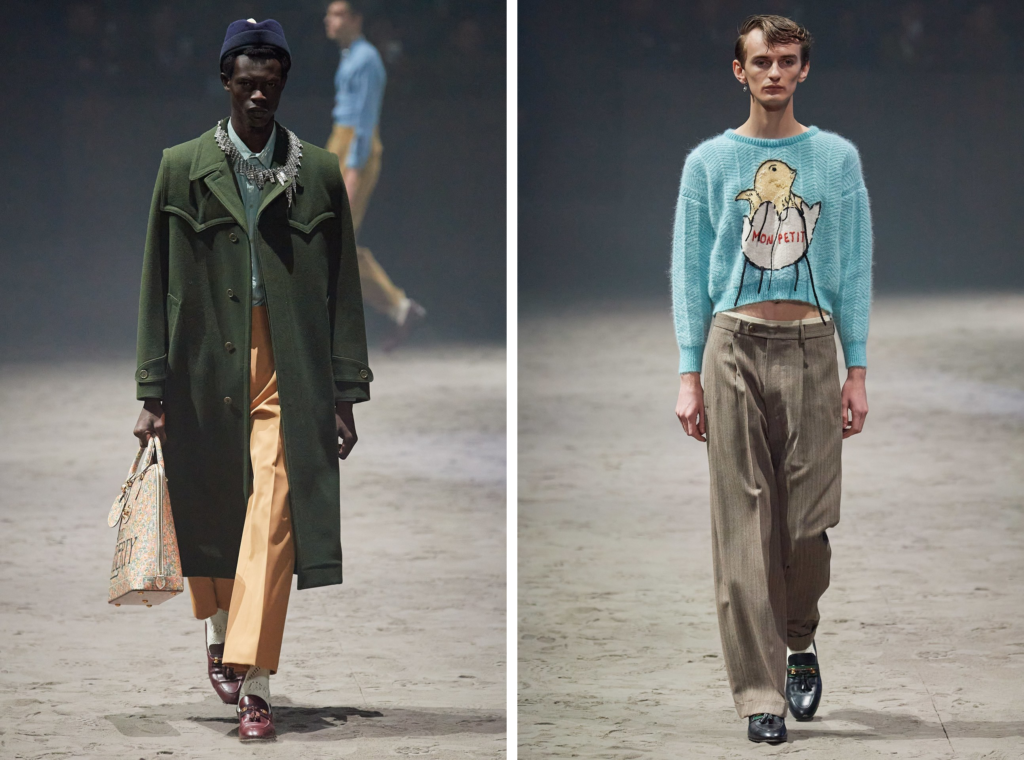 DRIES VAN NOTEN
At Dries Van Noten, masculine wool cloths met panne velvet and more tropical-style prints (floral, wild beasts). Touches of leather and fur abounded. Given the trend for shine, the designer did not fail to add rhinestone details in the guise of embroidery or accessories such as belts.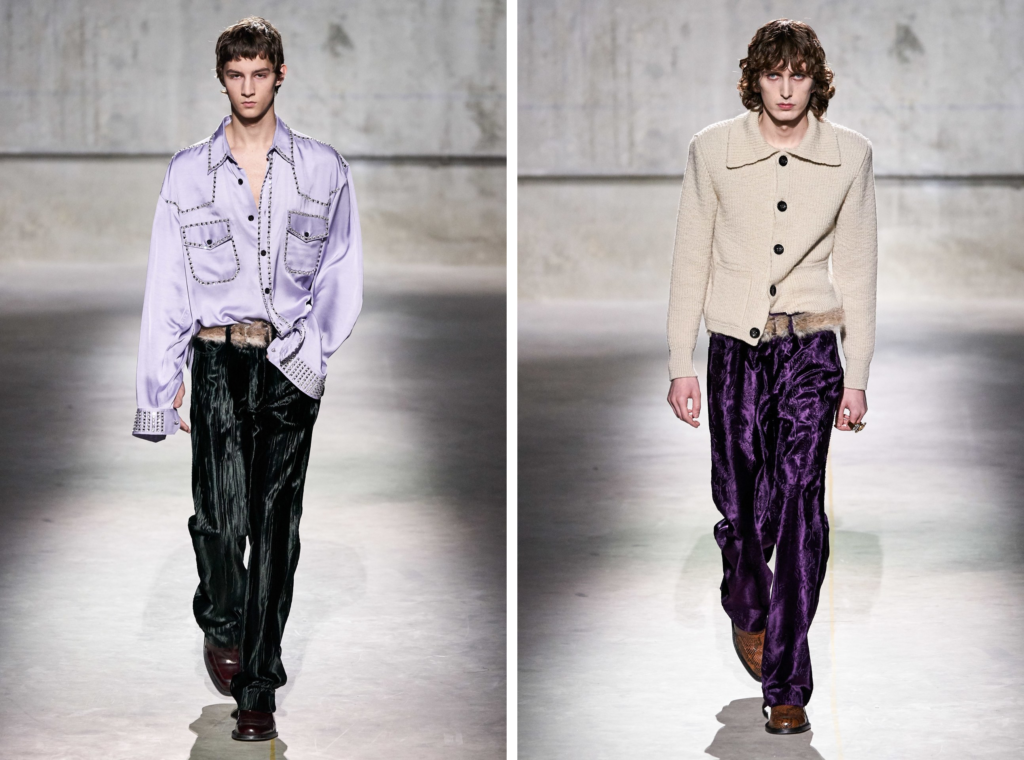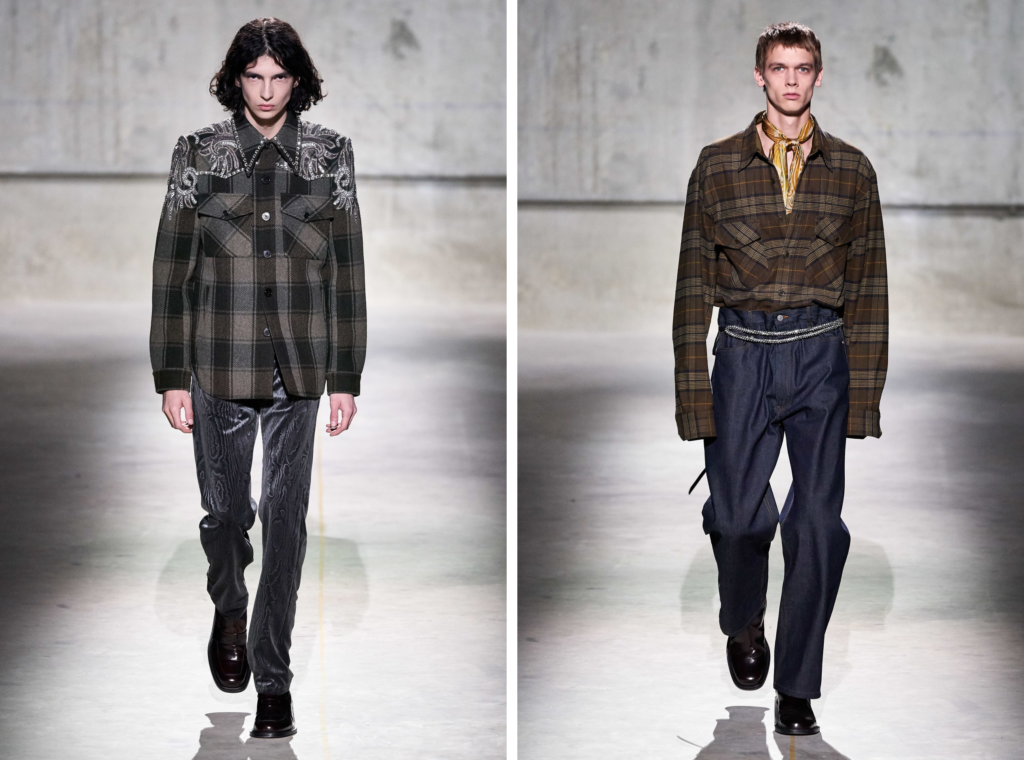 Two of our favourite French designers also shook things up with a masculine/feminine vibe: AMI and SIMON PORTE JACQUEMUS created a surprise effect, both revealing a co-ed show.
At Jacquemus, a show entitled "L'Année '97" (The Year '97) created a pure and minimalist mood with a series of monochrome looks in the season's star shade: beige.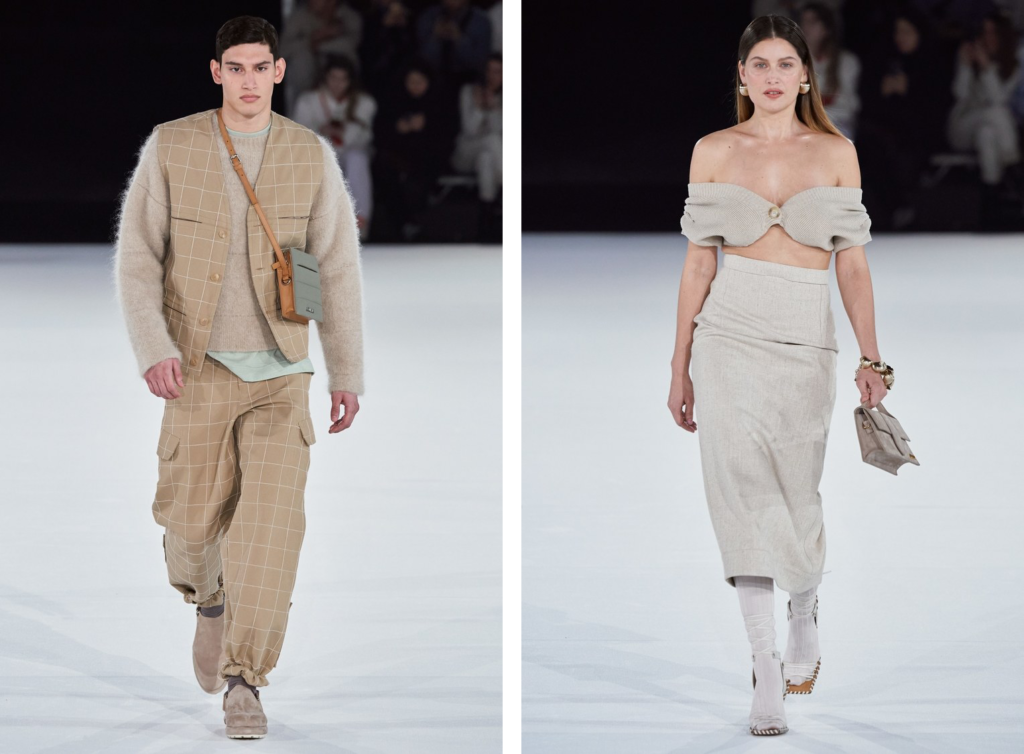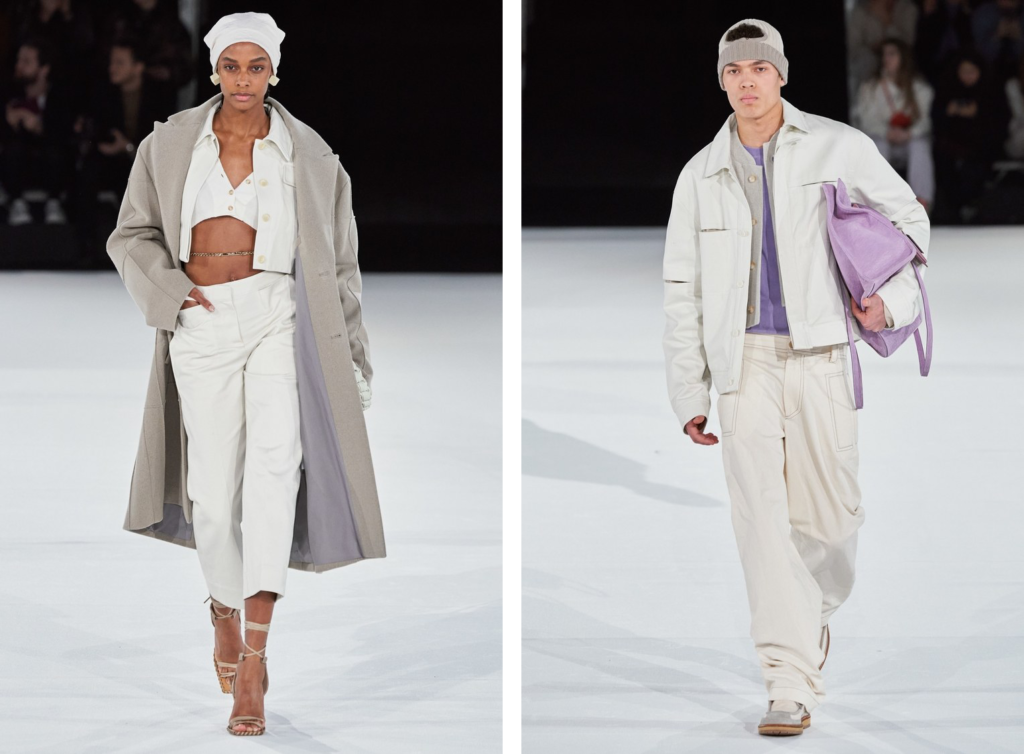 Alexandre Mattiussi offered a Parisian dandy ambiance with a co-ed show to celebrate the ninth year of his brand AMI in a party mood at Le Trianon.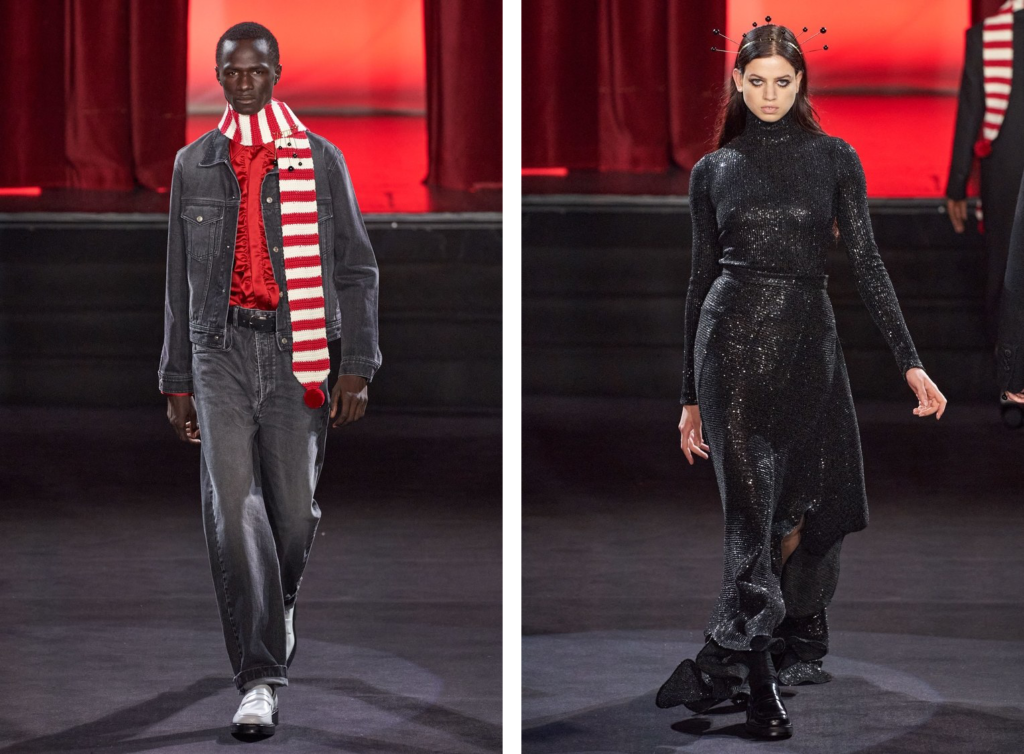 CASABLANCA
And then there was the "idealism" show from the Franco-Moroccan brand CASABLANCA.
Charaf Tajer returned with a collection featuring more wintry touches. The designer stayed true to himself with a multitude of silk pieces and took his inspiration from Italy, especially Lake Garda and its surrounding mountains, which we find in many pieces, along with a superstar dog on a jumper picked up by all the fashion press.