The Gina Tricot store mixes materials for its Stockholm branch
Gina Tricot has made a name for itself over the past few years as a benchmark in the retail world with its trendy, feminine and affordable collections. In order to best reflect its brand image, Gina Tricot – in collaboration with Note Design Studio and Open Studio – has come up with a brand new ultra-stylish boutique right at the heart of Stockholm.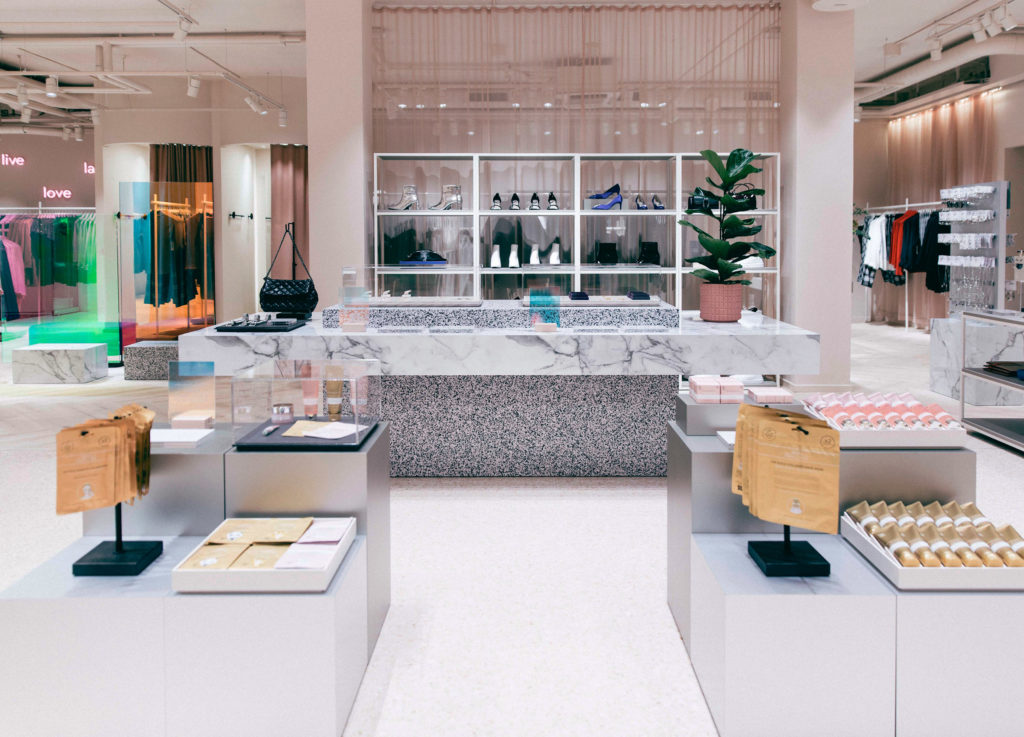 A décor that mixes materials to perfection
In a period building along Götgatan, a major shopping street in Stockholm's trendy Södermalm district, Gina Tricot has revealed its new store with a soft, harmonious and modern aesthetic. To create this unique space, the Note Design Studio and Open Studio designer teams decided to mix textures and materials in an incongruous way, reminiscent of the "Eco-Alternative" concept – Impact Theme of our SS20 Influences and Design Trend Book.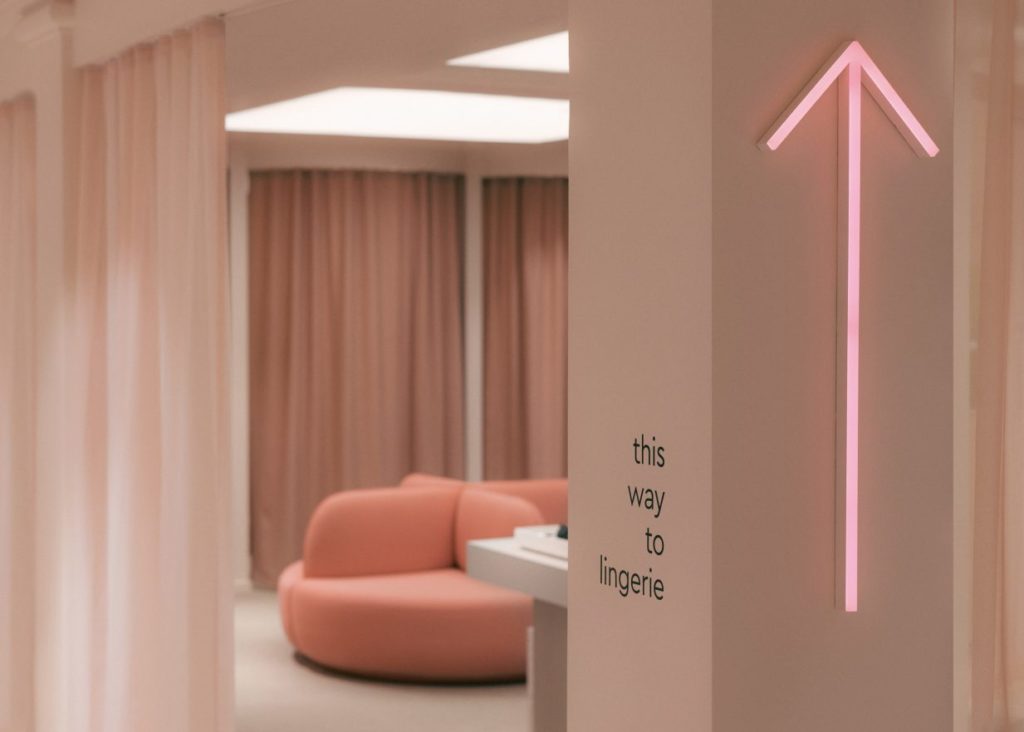 Spread over three levels, all the walls of the store have been painted pale pink decorated with large neon arrows to give a visual and highly "Instagrammable" look. In contrast, the display units have been chosen in white marble or covered in vinyl with a terrazzo motif. To complete this perfect array, Gina Tricot has also used iridescent glass to create a play of reflections inside the store.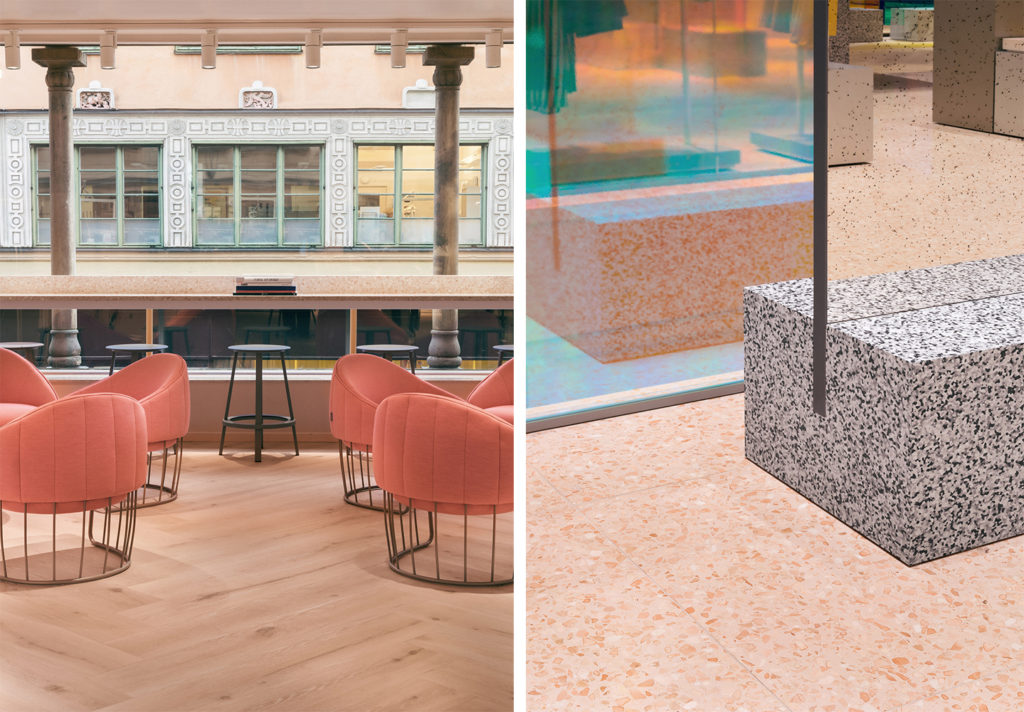 A décor that reflects the brand values
Like many names such as Valextra and its Miami store or Eytys in London, Gina Tricot is keen to develop a real place to be with an attractive design in line with the style direction of its clothing. The store therefore truly becomes a place of encounter – especially thanks to the large central sofa – and experience.