The design of the SND store in China: a blend of futurism and pragmatism
The complex relationship between the body and space in a given environment was the guiding thread of the tremendous thinking by the architecture studio that designed the SND store concept. Located in Chongqing, China, this avant-garde fashion mecca boasts lines with a pure minimalism, set off by a surprising cubic sales area, blending reflective surfaces, bold geometries and complex textures.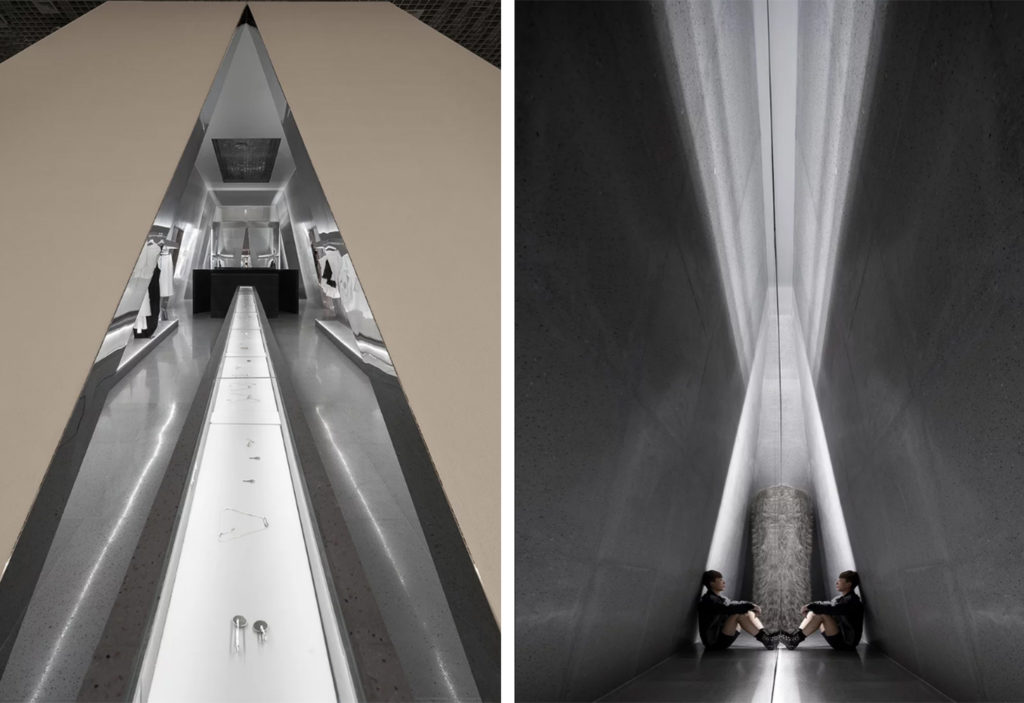 A revisited customer experience
Apart from the aesthetic requirements, the premises' narrow, linear spaces, store's functional needs and its avant-garde DNA led its architect designers to come up with this layout.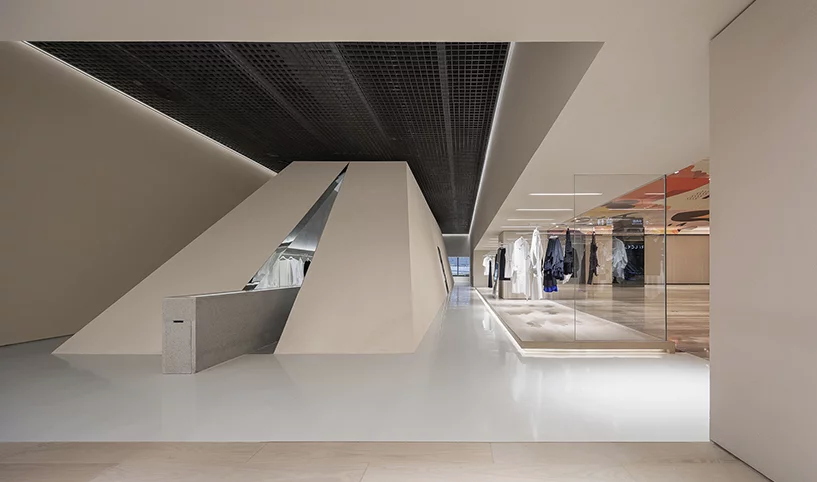 The goal? To make it easier for customers to find their way around, allowing them to explore, compare and choose all the products on display. A new experience that begins from the outside of the store with a monochrome beige facade and crystalline window displays in which the pieces presented seem to float.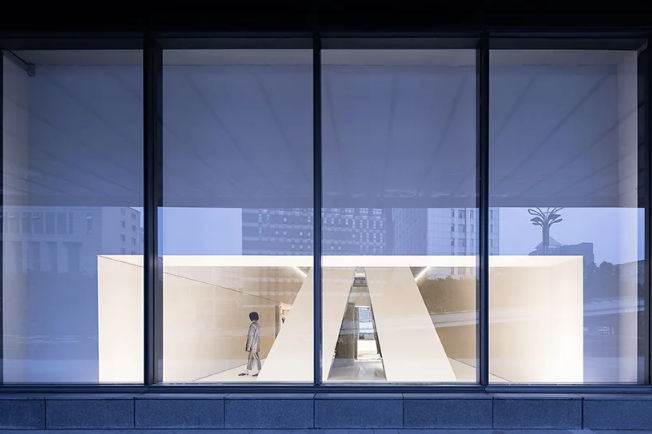 Passers-by's eyes are immediately drawn to the sloping symmetrical cube that rises up in the centre, like a sacred temple bursting into the secular world.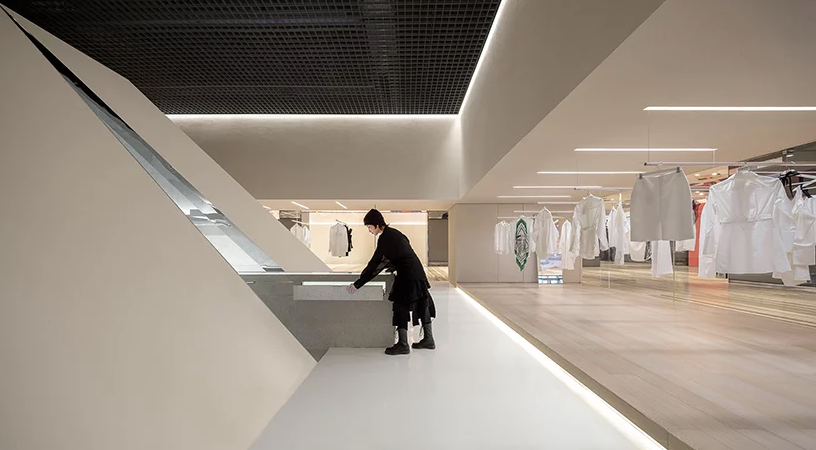 An intriguing design
At the heart of this interior space that holds the promise of a secret, mysterious world, the SND store displays its luxury jewellery horizontally, while designer pieces are hung on either side of the cube with professional lighting beautifully enhancing the clothes' textures.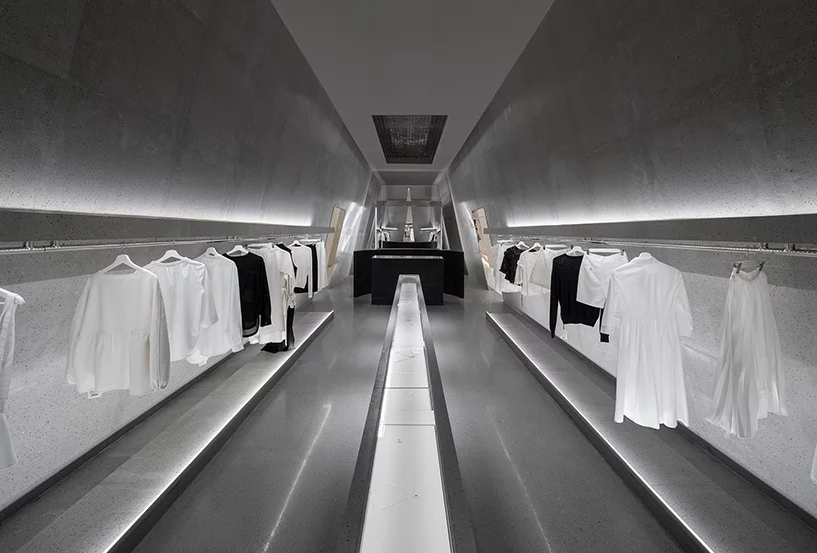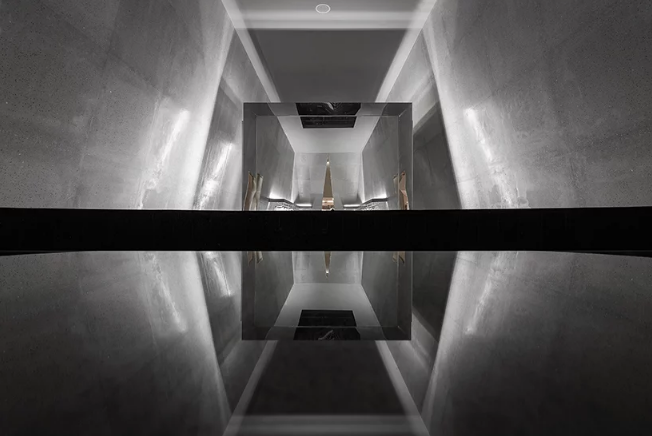 The architects have maximised the size of the display windows while maintaining the flexibility and diversity of the product presentation possibilities in order to best meet the expectations of the brands sold here. Openings reflecting the cube's interior space invite customers to enter, while soft, tactile materials alleviate the quasi-monastic neutrality of this light grey space.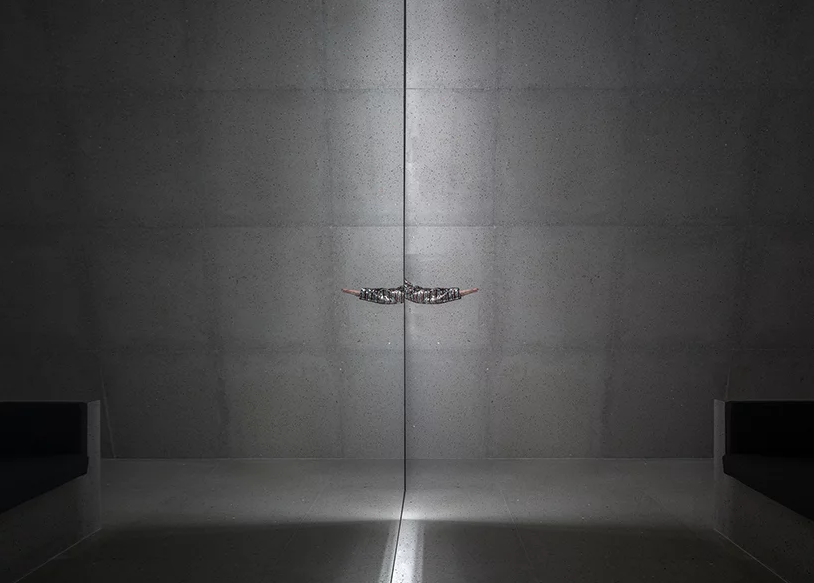 A space that is one of its kind with the omnipresence of mirrors adds to the ceremonial dimension of the setting, creating a solemn atmosphere with futuristic accents, reminiscent of the "Faraway" concept in the Species Theme in the AW20-21 Colours Book.