REVIEW OF THE JANUARY 2020 DESIGN WEEK PARIS
The year began with a host of events during the latest Design Week Paris. Here's a quick look at what caught our eye.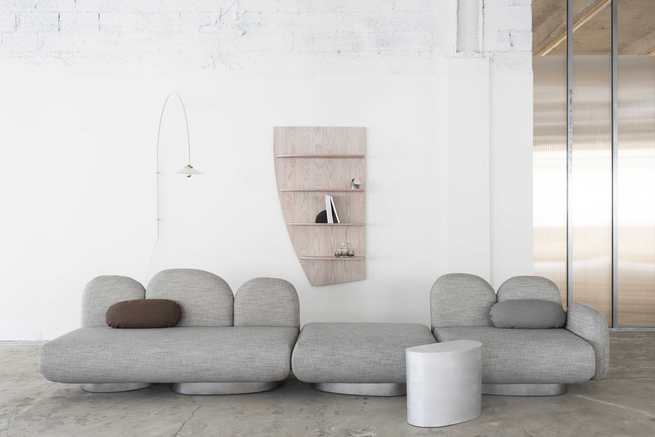 The designers present at the Maison & Objet trade fair
Maison & Objet celebrated its 25th anniversary with the new generation of designers and marked the theme of (Re)Generation by inviting us to think about new consumer habits.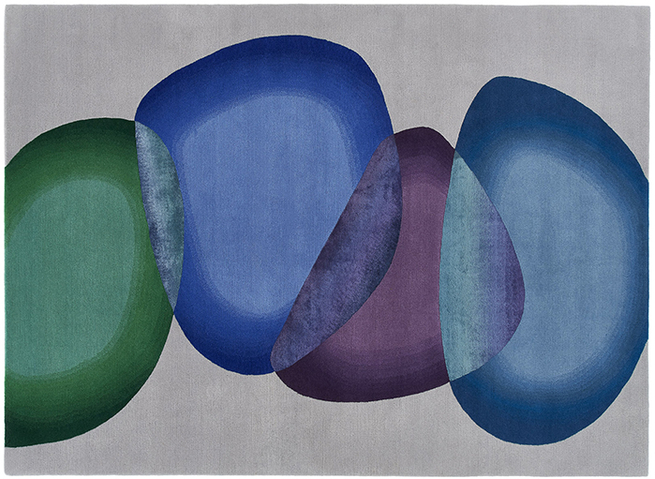 We'll be keeping an eye on this year's Rising Talents: six young creatives Wendy Andreu, Adrien Garcia, Julie Richoz, Laureline Galliot, Mathieu Peyroulet Ghilini and Natacha & Sacha, who presented their creative approach and whose distinctive work has been recognised and chosen by the international design scene: designer Pierre Charpin, interior designer Pierre Yovanovitch, Didier Krzentowski, director of Galerie Kréo, René Jacques Mayer, head of Camondo, the head of Ateliers de Paris, Françoise Seince, and Guillaume Houzé, president of the Lafayette Anticipation foundation.
Our favourites for this season range from the modular Assemble sofa by destroyers/builders for the Valerie Objects gallery, through colourful Looking Glass rugs by Deirdre Dyson and Kann Design's Galta chair in khaki green or electric blue, to the latest graphic, colourful and pop bathroom collection from the duo Marcante-Testa for Ex.t.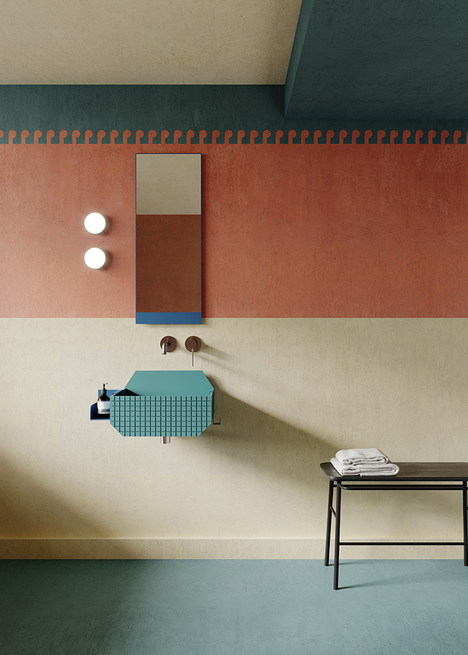 Discovery at the Conran Shop
The Conran Shop offered an invitation to the Amélie, Maison d'art gallery and Gubi. The result is an unprecedented installation based on works by artists Frédéric Cimolai and Tanguy Tolila. The SUPER-POSITION exhibition's theme brings the two pictorial worlds together, creating a dialogue between them. The brand Gubi has just re-released an iconic piece from the seventies – Pierre Paulin's Pacha armchair – in a swivel version upholstered in eight exclusive fabrics.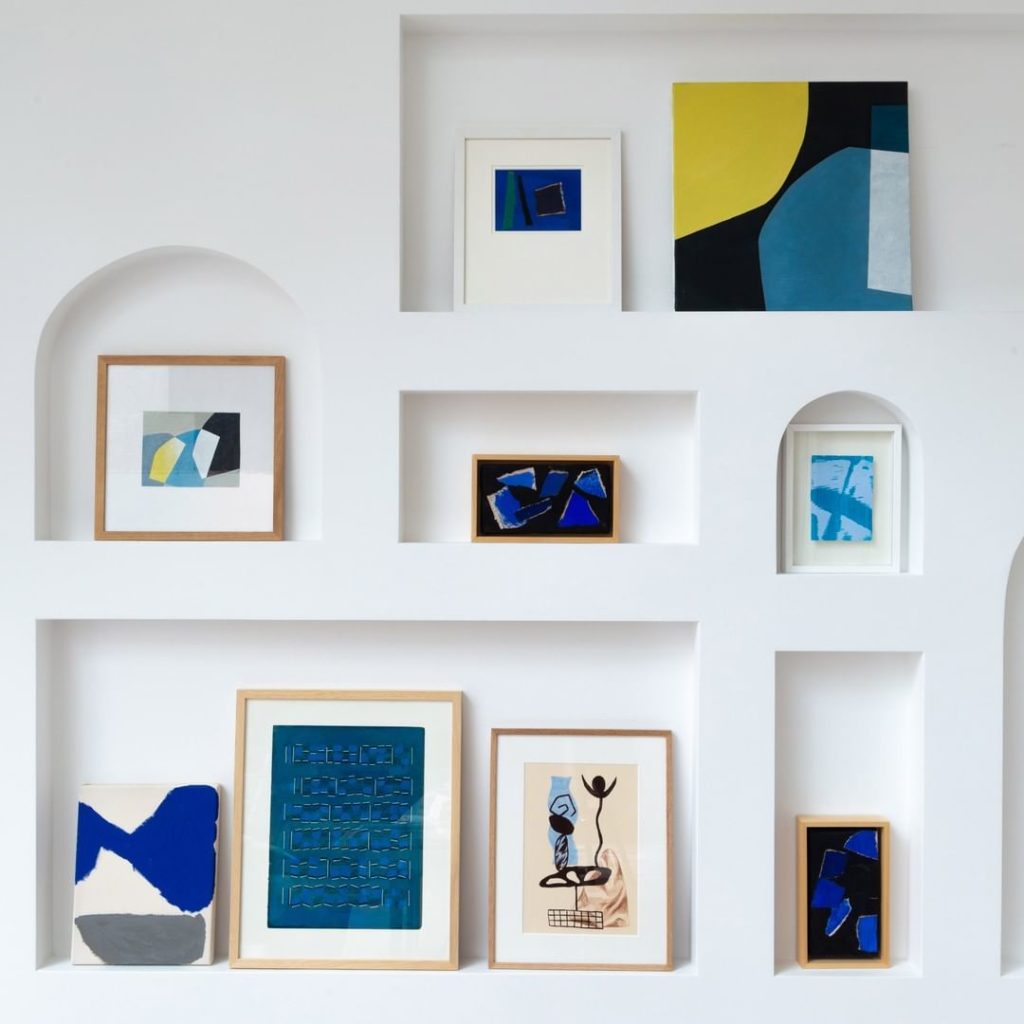 Le Bon Marché at the heart of design
Le Bon Marché turned to Japanese designer Oki Sato from Nendo to take up residence in the department store. The ame nochi hana (rain flowers) installation showcases three highly poetic worlds.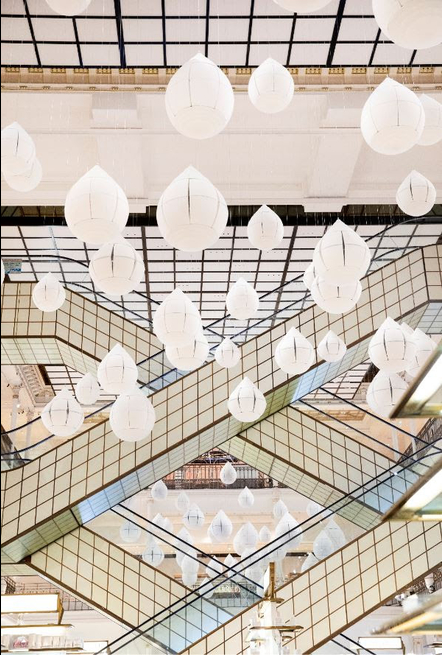 Under the central glass roof, mechanical water drops take over the ceiling, transforming into a shower of flowers. With the Uncovered Skies installation, Nendo this time offers an immersive experience – umbrella in hand – at the heart of a changing season in the sky.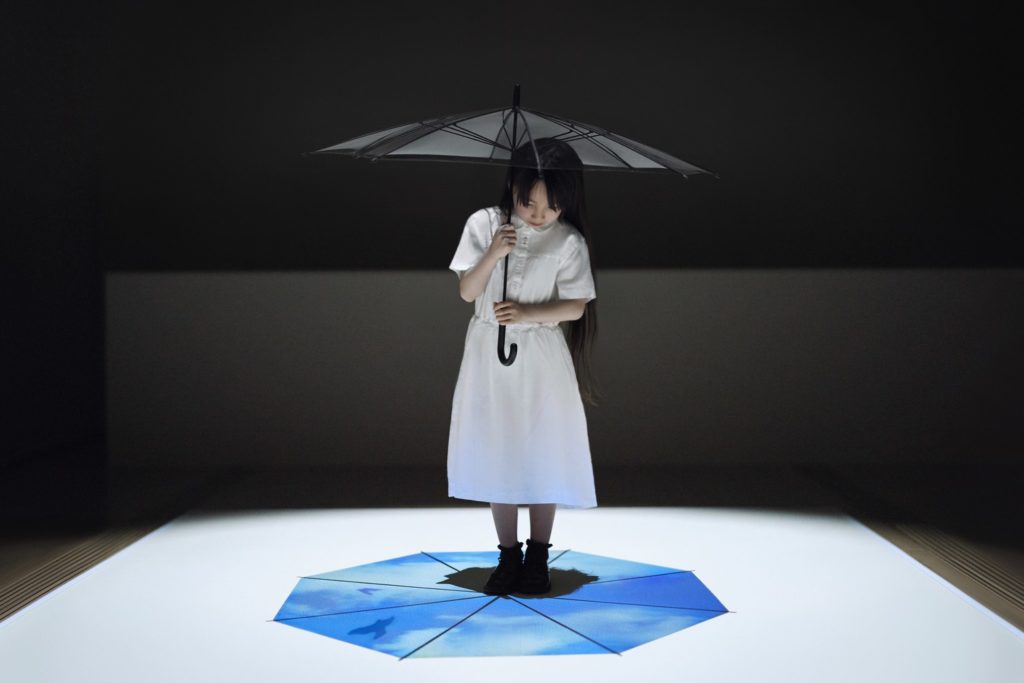 he final setting Rain Bottle is a singular interpretation of the word rain through twenty sculptures in the shape of water bottles.