Re/Done x The Attico: the unmissable retro collaboration
After a number of collaborations with brands such as Hanes and Champion, Re/Done is teaming up with the Italian label The Attico this summer. The fusion of two radically different worlds, united by a shared passion for revisited vintage pieces.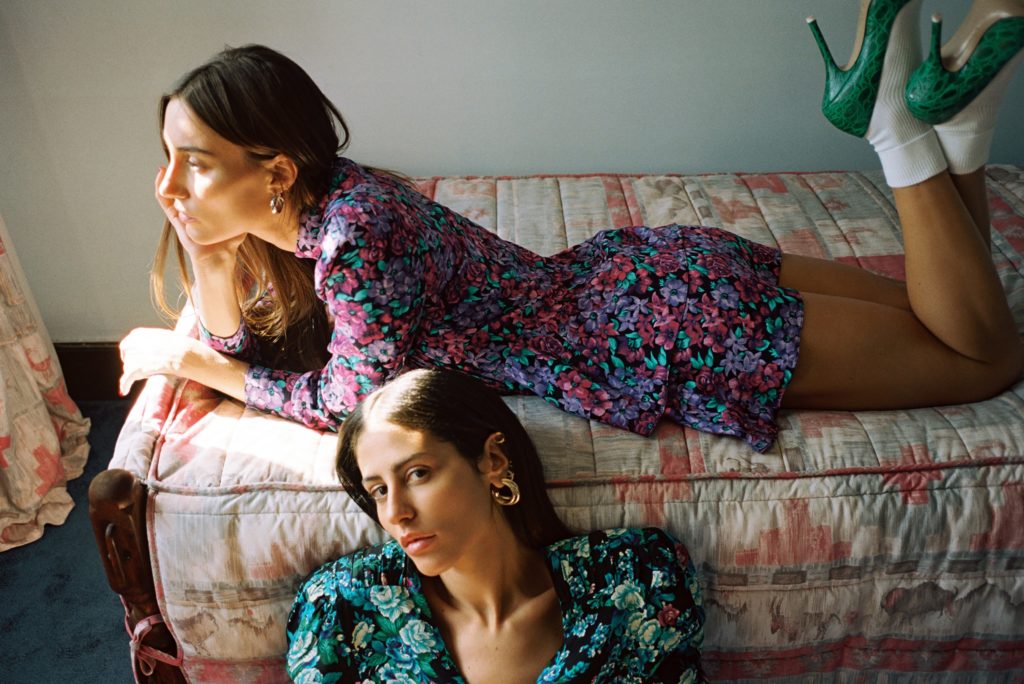 WHEN UPCYCLING BECOMES TRENDY
Born of Gilda Ambrosio and Giorgia Tordini's passion for fashion and retro pieces, the Italian brand The Attico mixes minimalist chic with contemporary sportswear style. Here, jeans are paired with heels and oversize jackets rub shoulders with silk blouses. Inspired by flashy eighties colours and vibrant floral prints, the designers complement each other perfectly.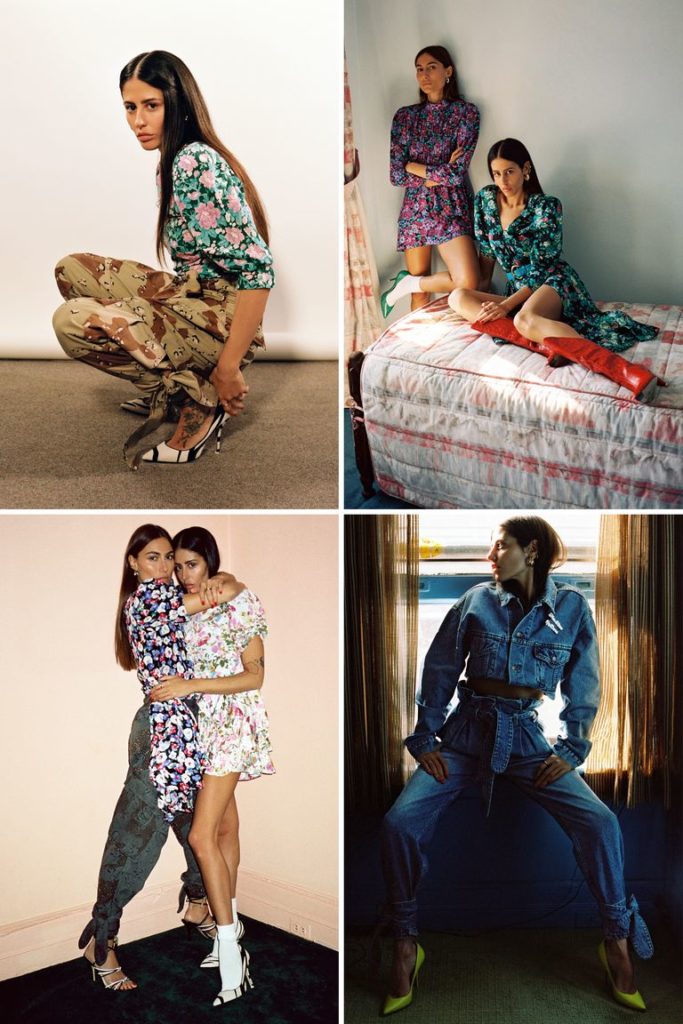 As luck would have it, it was quite simply during a dinner organised at the heart of Paris that The Attico's founders met Sean Barron and Jamie Mazur, the creative directors of the Re/Done label. Based in Los Angeles, the American duo designs unique jeans produced using ethical craftsmanship techniques.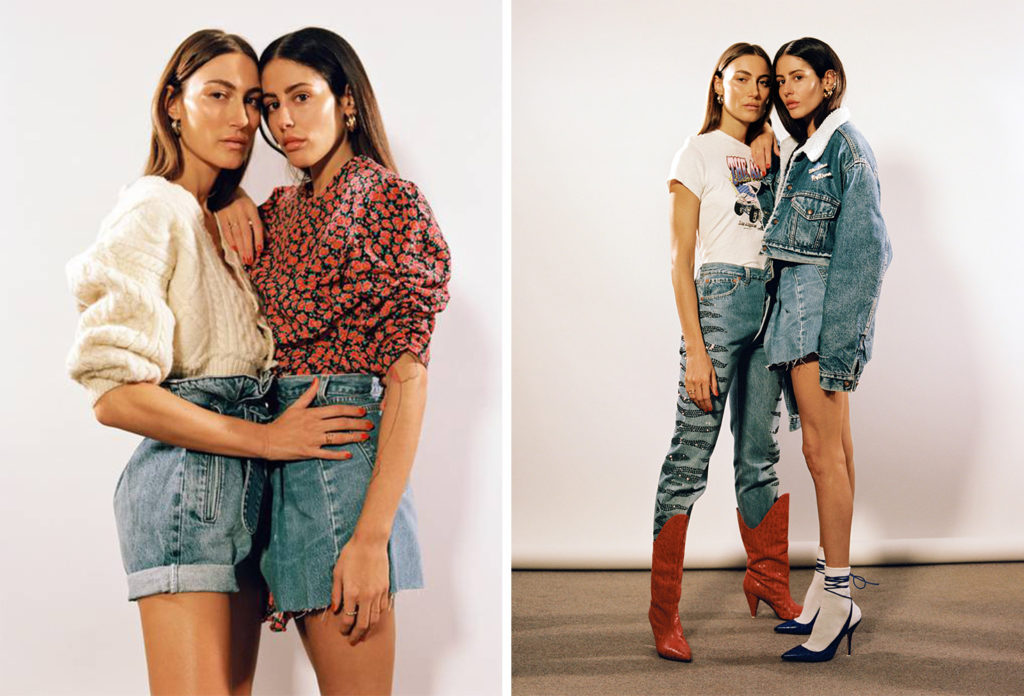 "At first, it didn't seem like it made sense from my brand's perspective, since we've only been working with heritage American brands. But the spirit of The Attico falls right in with Re/Done's – we're both honouring the past", states Sean Barron. Because if there is one thing that the Re/Done and The Attico brands have in common, it's this shared passion for upcycling, creating new from old.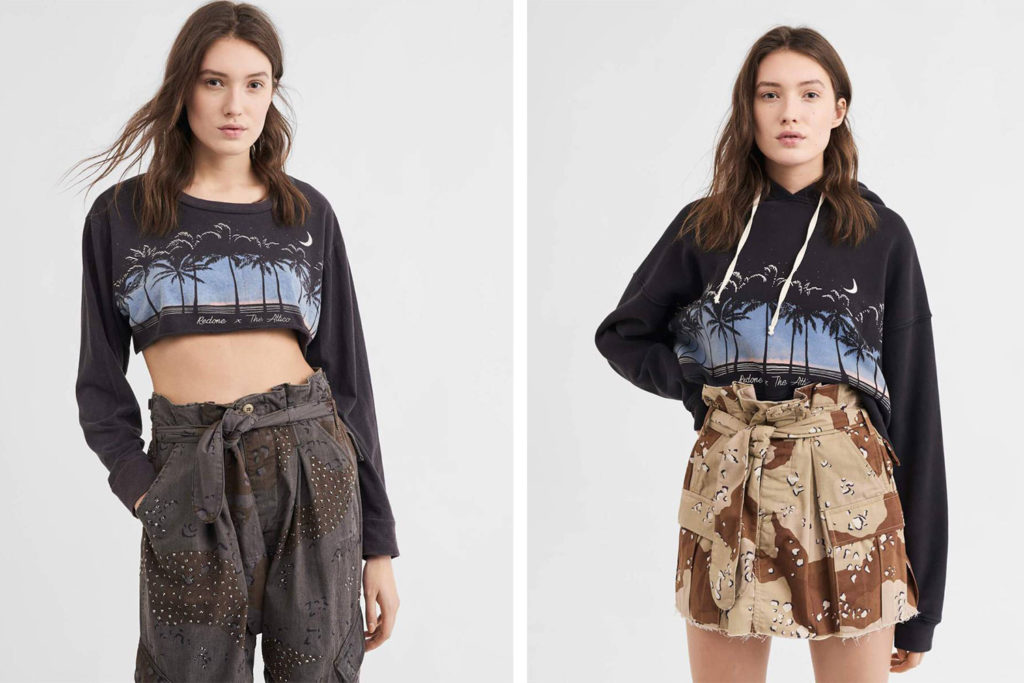 WHEN EIGHTIES LOS ANGELES BECOMES A SOURCE OF INSPIRATION
For their first collaboration, the designers therefore unearthed inspiring vintage pieces that they have reworked from every angle. Traditional kimonos, through floral dresses to used Levi's jeans: the clothes have been deconstructed and put together again to give them a new lease of life. With enlarged collars, reshaped sleeves, altered lengths, etc., the quartet is boldly shaking up current trends, imbuing them with dynamic retro touches.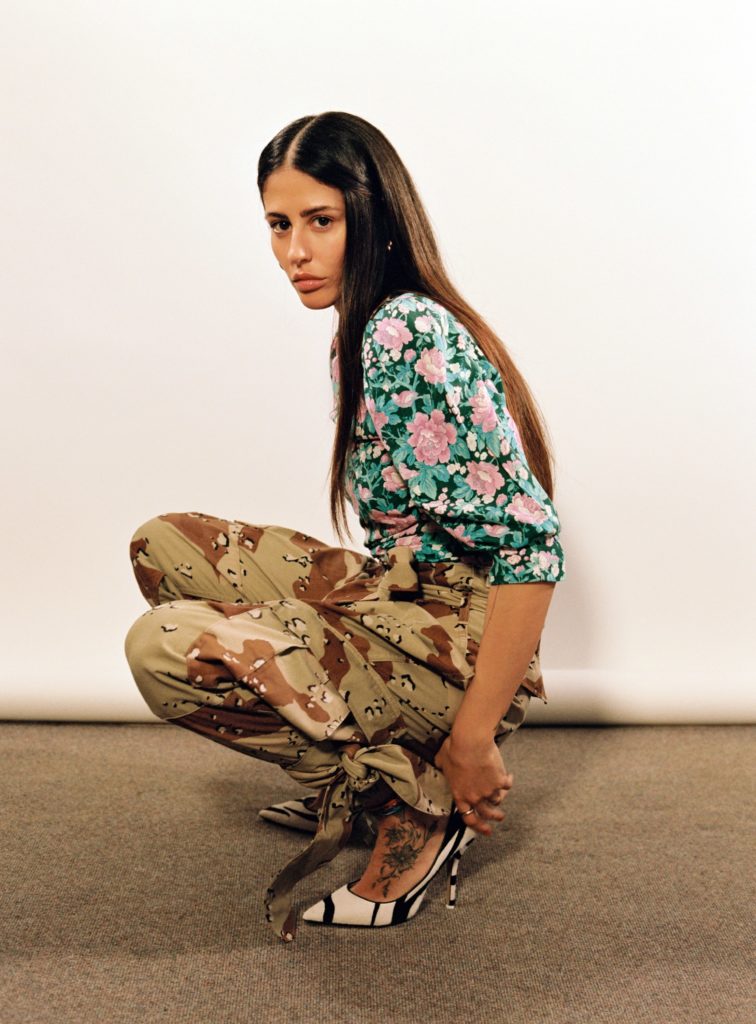 Mini dresses with opulent floral prints, fleece jumpers embroidered with Swarovski crystals, boxy denim jackets: Re/Done's hand can particularly be seen in the paperbag jeans and cargo combat trousers; while The Attico's signature shines through the slit dresses and puff-sleeve tops.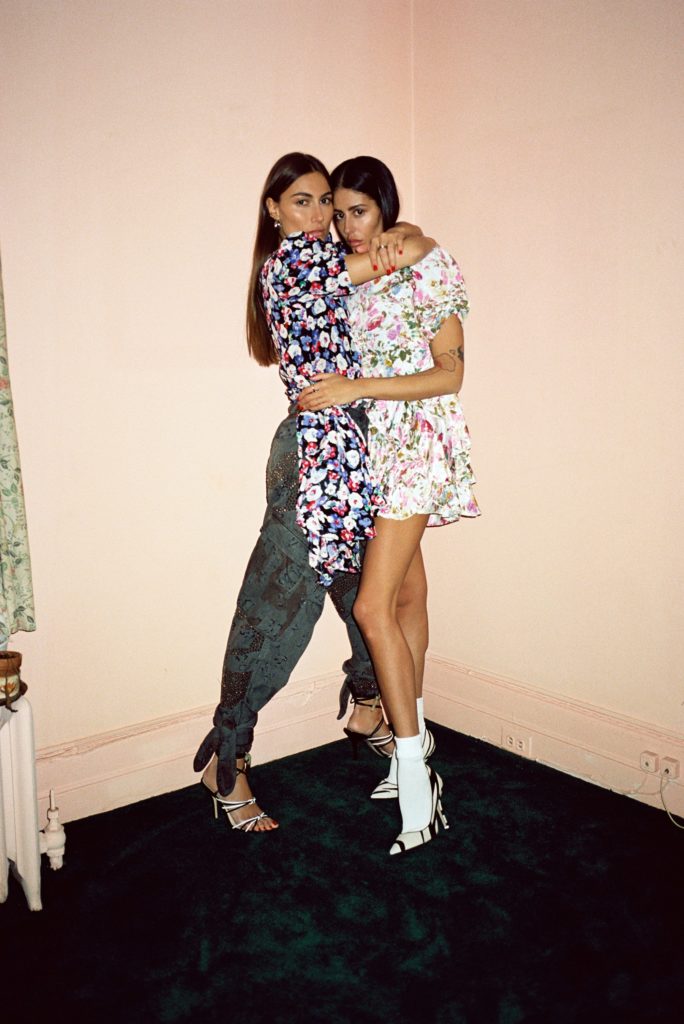 Inspired by the City of Angels in the eighties, the designers offer a casual, urban collection: T-shirts screen-printed with racing cars, high-waisted shorts and hoodies with palm tree prints. In short, a cool Californian vibe for 2019!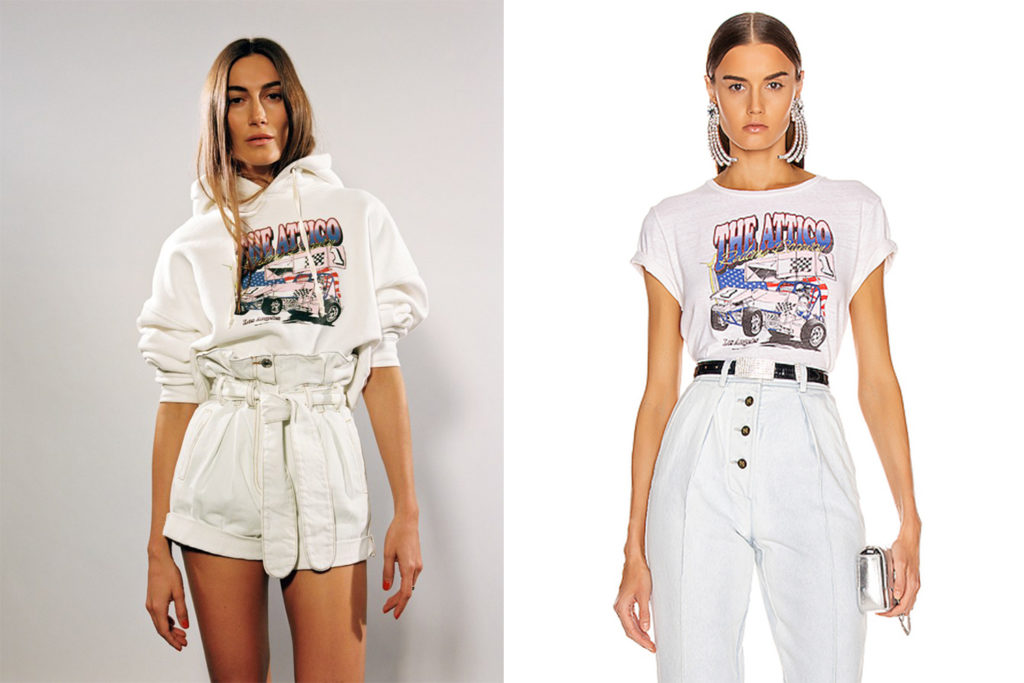 The collection is now available at Galeries Lafayette Champs-Elysées, MatchesFashion.com, Selfridges and Barneys New York.