Patricia Bustos' Wonder galaxy: part return to childhood, part futuristic avant-garde design
For the 54th Casa Decor, which is held every year in Madrid, some sixty artists were invited to design a space to display all the riches of their creative world. Patricia Bustos presented "Wonder galaxy", which especially stood out for its highly Instagrammable décor, on the borderline between a fanciful childlike dream and a futuristic world.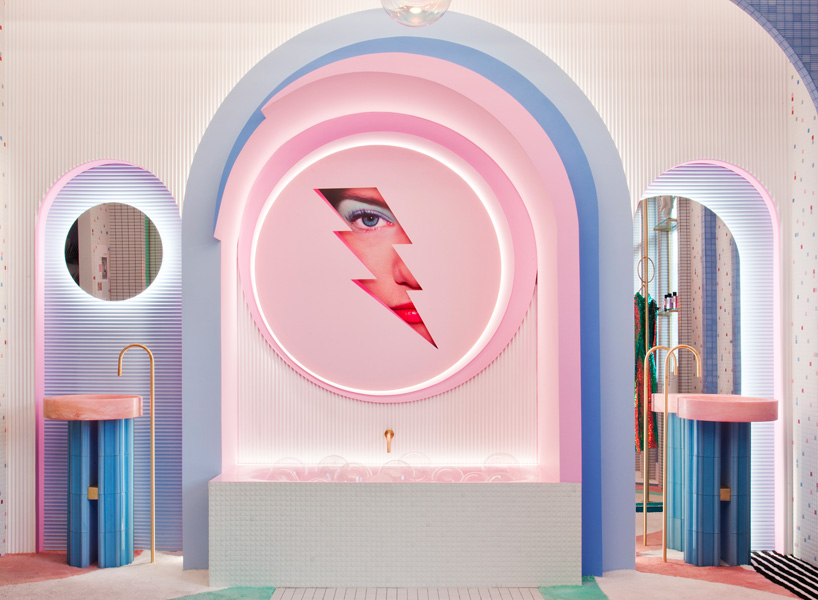 Between a child's dream and a futuristic video game
Wonder galaxy's décor draws on numerous inspirations to create a very visual space with contrasting interplays in bold, iridescent colour variations. With its pastel shades and neon lights perched on the walls, "Wonder galaxy" transports the visitor into a regressive, zingy world.
This impression is reinforced by the soap bubble-shaped lights and the display units reminiscent of children's furniture. Incidentally, all the items of furniture were custom-made, such as the candy pink central sofa in the form of a spaceship.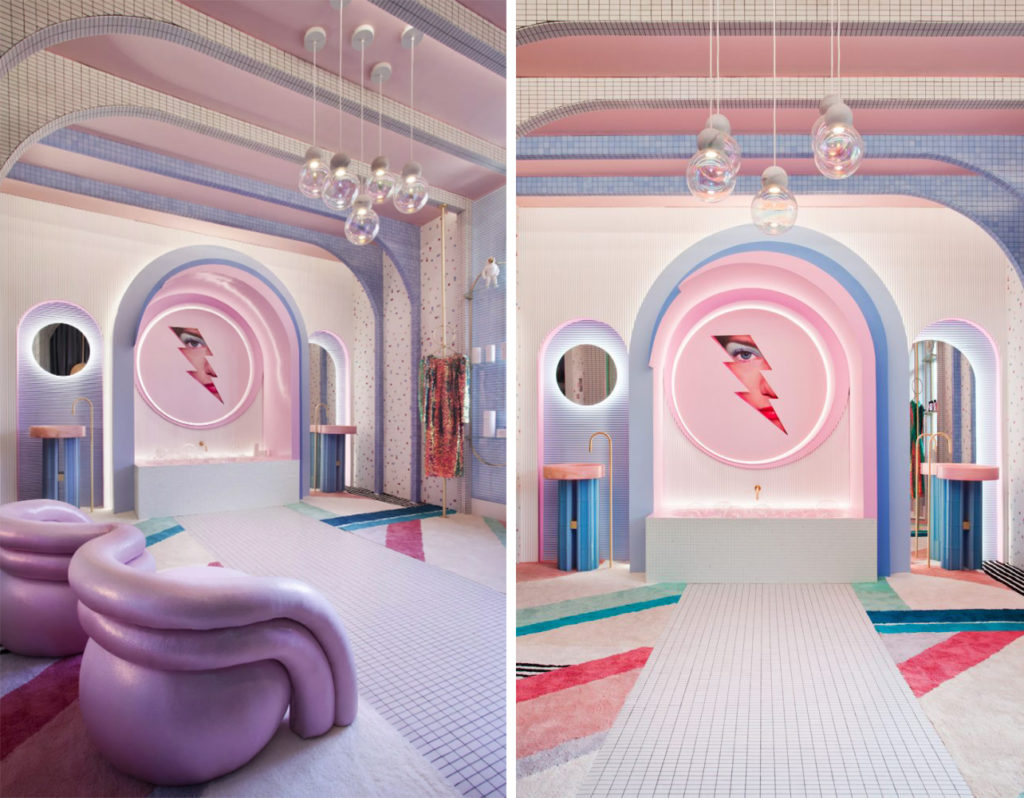 Patricia Bustos has also infused the "Wonder galaxy" with video game references, in particular cement tile walls that create the impression of a pixelated surface and neon lights that flood the space with a dazzling light.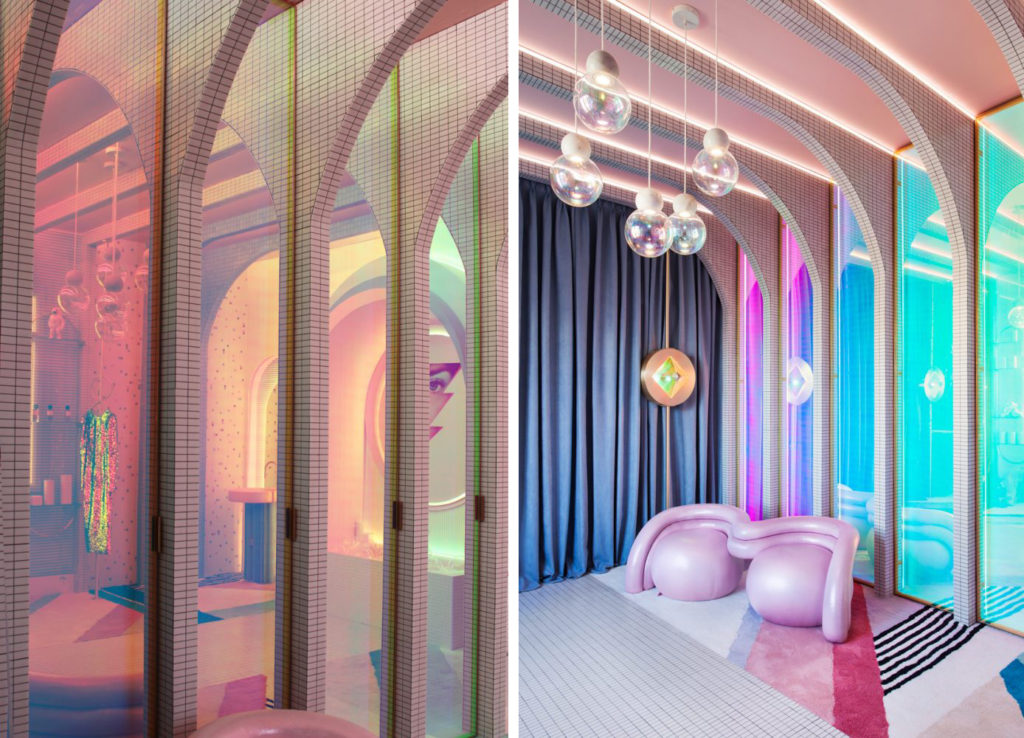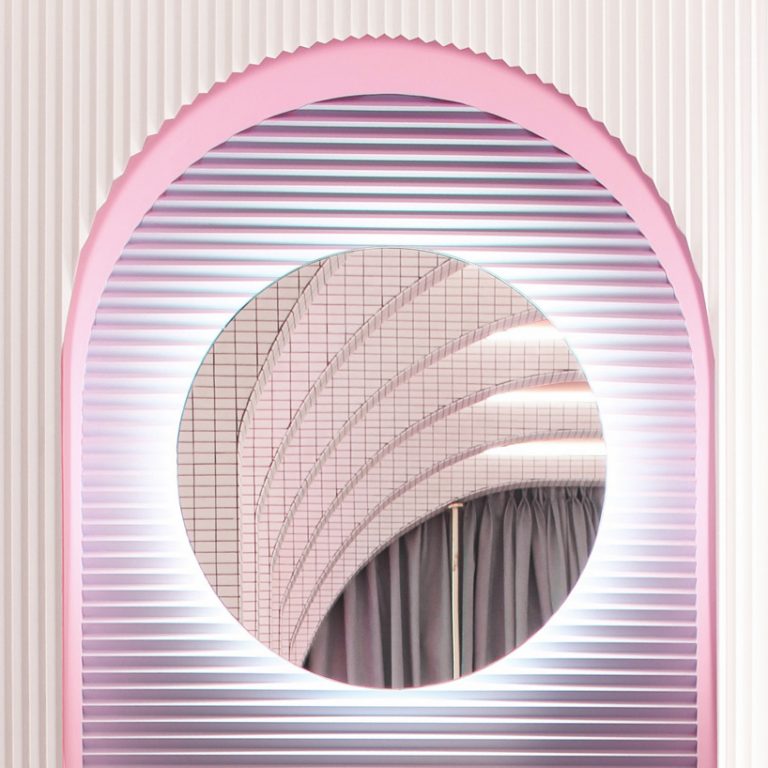 A theatrical ambience
Patricia Bustos' "Wonder galaxy" falls within a more general retail trend in which stores no longer limit themselves to providing a mere retail space, but aim to tell stories in order to emotionally and visually engage the visitor, as explained in the "Quirky Wonderland" concept in the LOUD theme in our new SS21 Digital Design Study.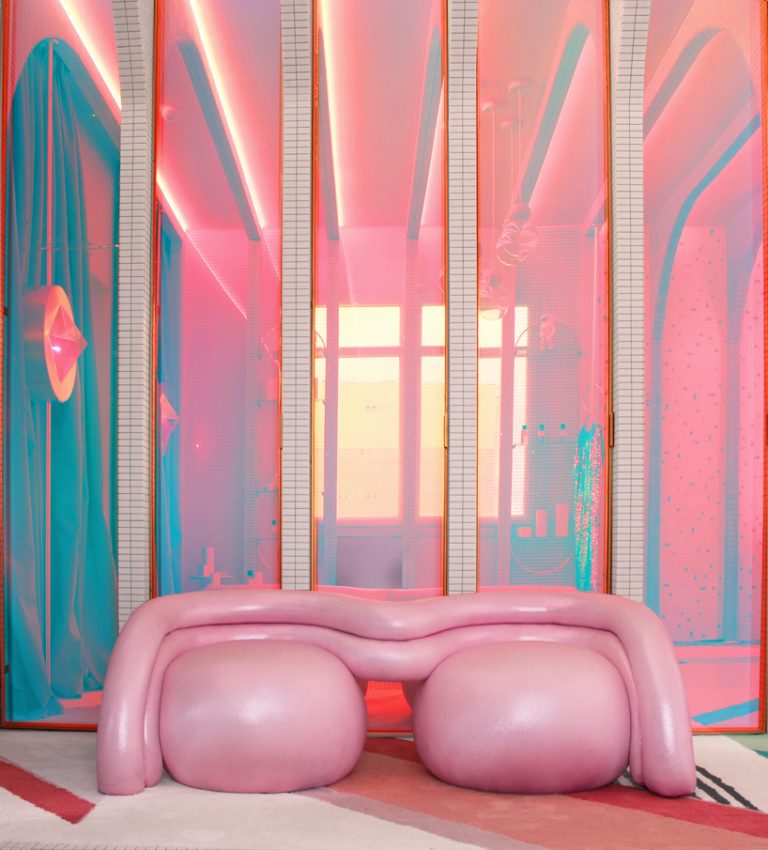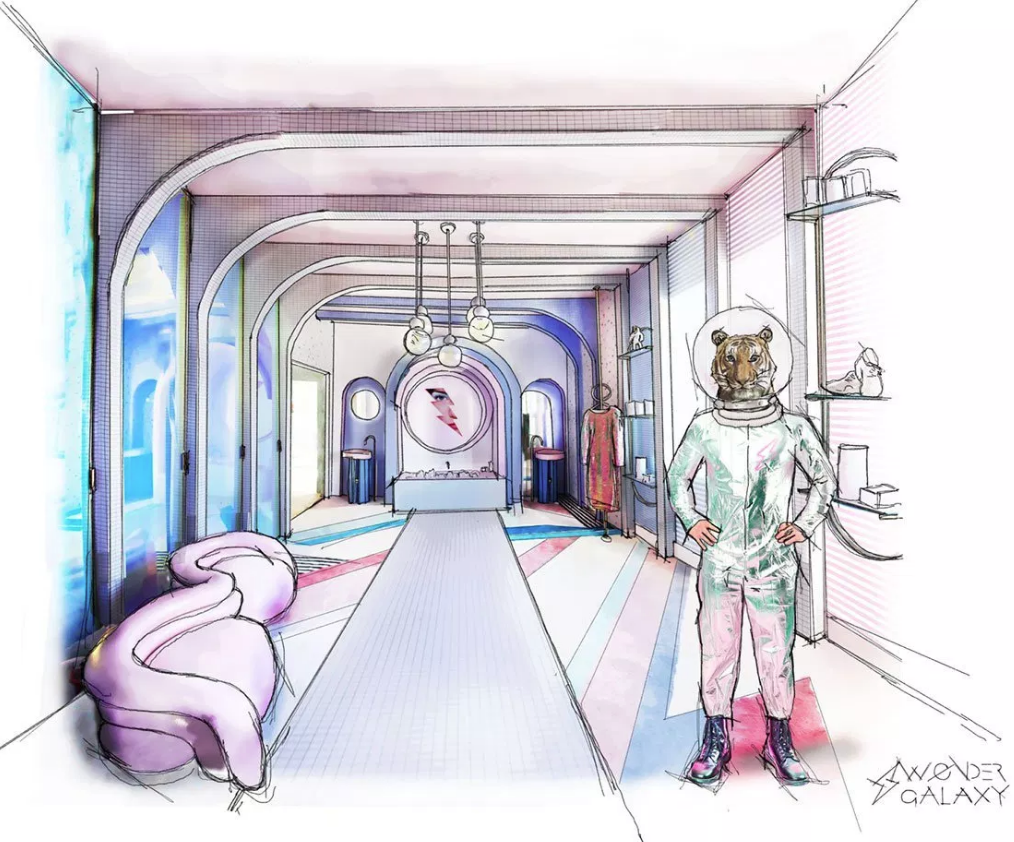 The slightest detail of the space contributes to the narrative of the world presented in order to make it unique and rapidly identifiable. The visitor is thus invited to share their experience on social media: they become an ambassador for the place!