Nina Ricci x Antoinette Poisson, between poetry and sweetness
April 08th, 2021 – Par PROMOSTYL
Nina Ricci x Antoinette Poisson, between poetry and sweetness
L'air du Temps, one of the most famous Nina Ricci perfumes in the French perfumery, reveals a new story in collaboration with a Parisian paper editor. It's in 1948 that the perfumer Francis Fabron, accompanied by Robert Ricci, created together this perfume with floral and spicy flavors, which will very quickly represent the Maison Ricci, telling love, peace and liberty.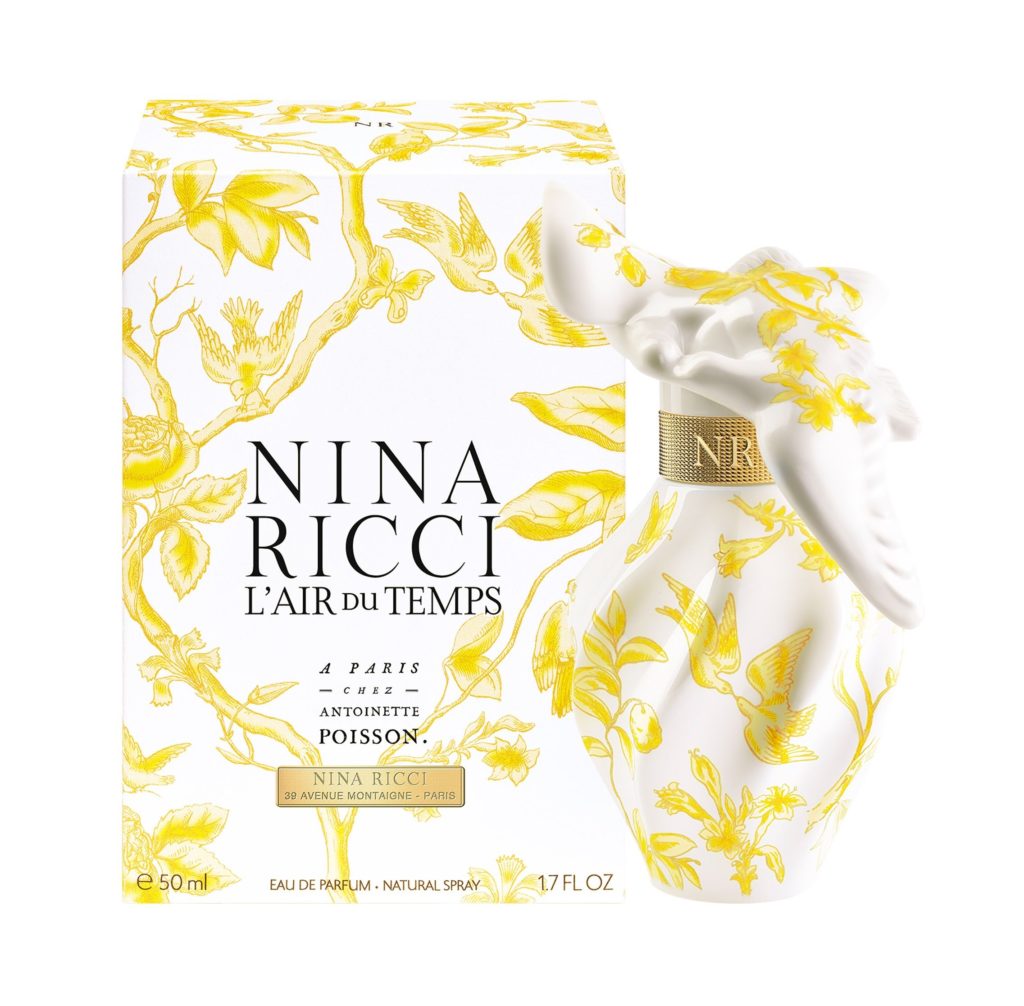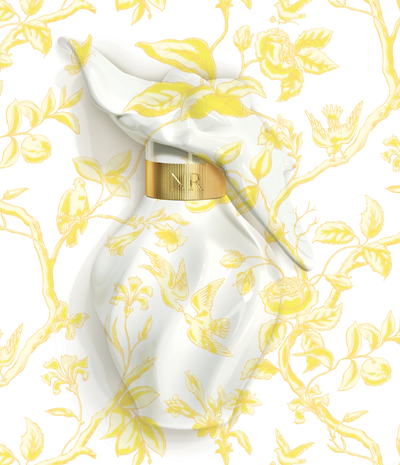 Changing since its creation to be in tune with the times, its with the help of Antoinette Poisson workshops, that the French Maison presented this year the reissue of its iconic perfume. It is with sparkling and acid notes that the master perfumer Calice Becker interpreter the original. With a background of musk scents, this nectar lets appear in top note the yuzu lemon, then rose berries and spices in heart note.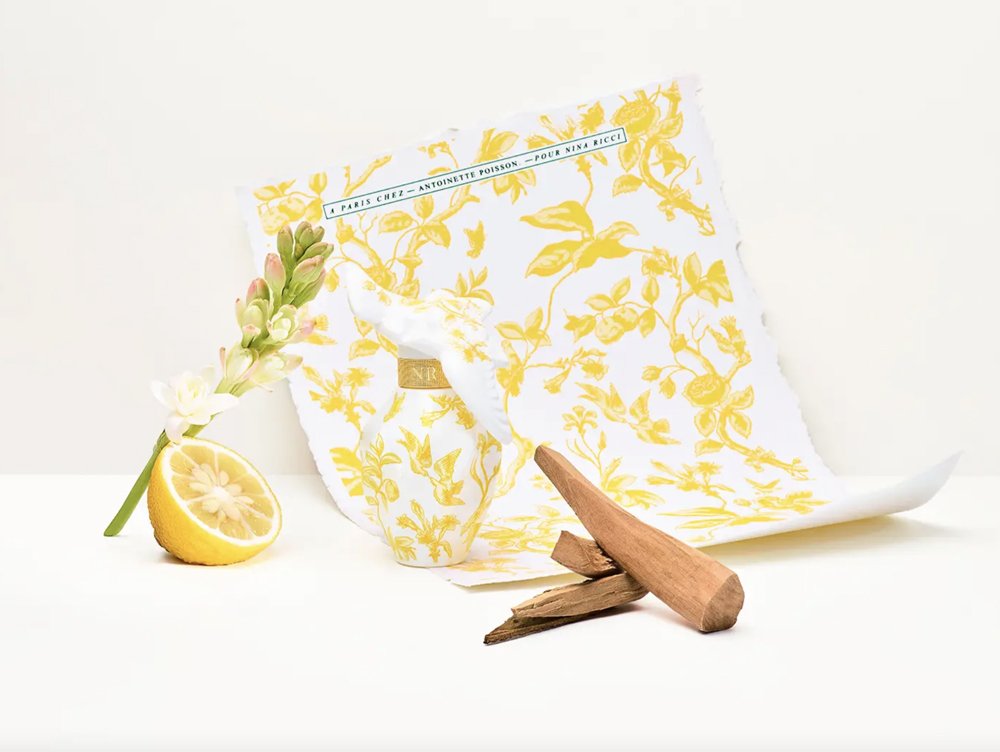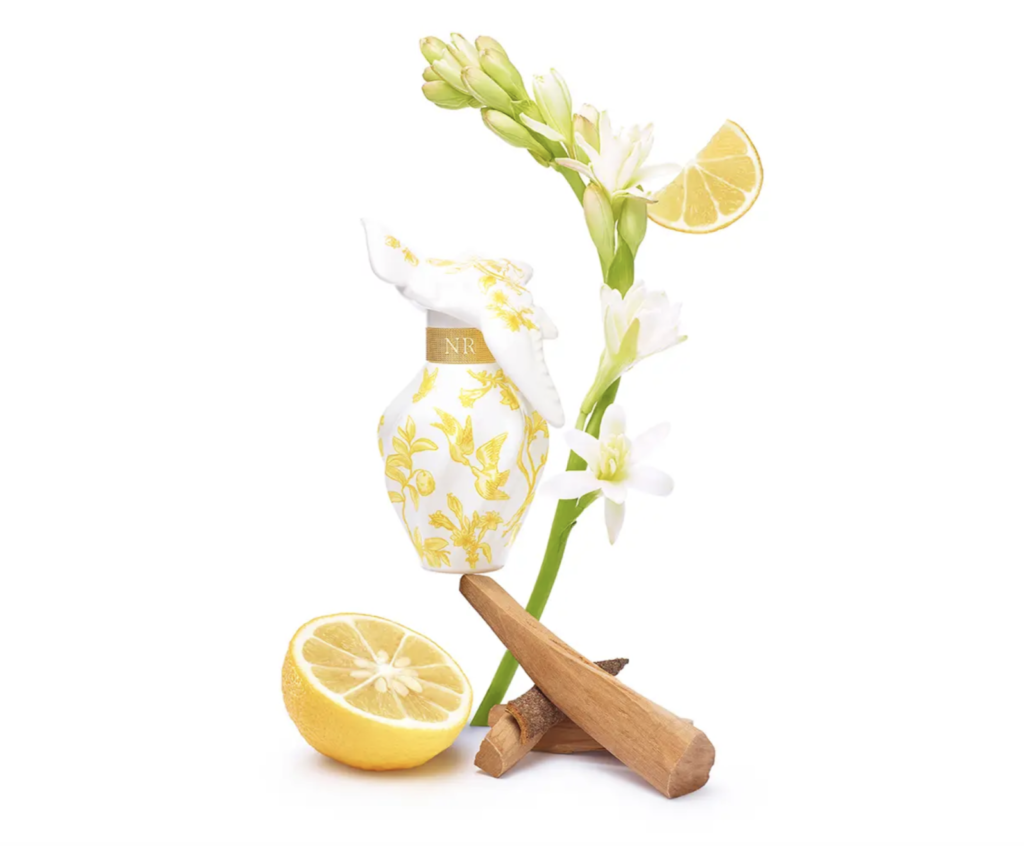 Antoinette Poisson workshops have reinvented the style of the bottle and the packaging, lets appear a monochrome decor yellow and white, describing a garden in the Toile de Jouy style, reminding delicacy and sensuality of the Maison Nina Ricci.