New Louis Vuitton's store in Tokyo and its guaranteed shopping experience
March 25th, 2021 – By Retail Design Blog
New Louis Vuitton's store in Tokyo and its guaranteed shopping experience
Louis Vuitton has reopened a newly designed store in Ginza district in Tokyo in Japan. This store with seven floors has been completely transformed by two Japanese and American architects, Jun Aoki and Peter Marino. Inspired by the reflections of the water, Jun Aoki was in charge of the building's exterior, while Peter Marino of building's interior.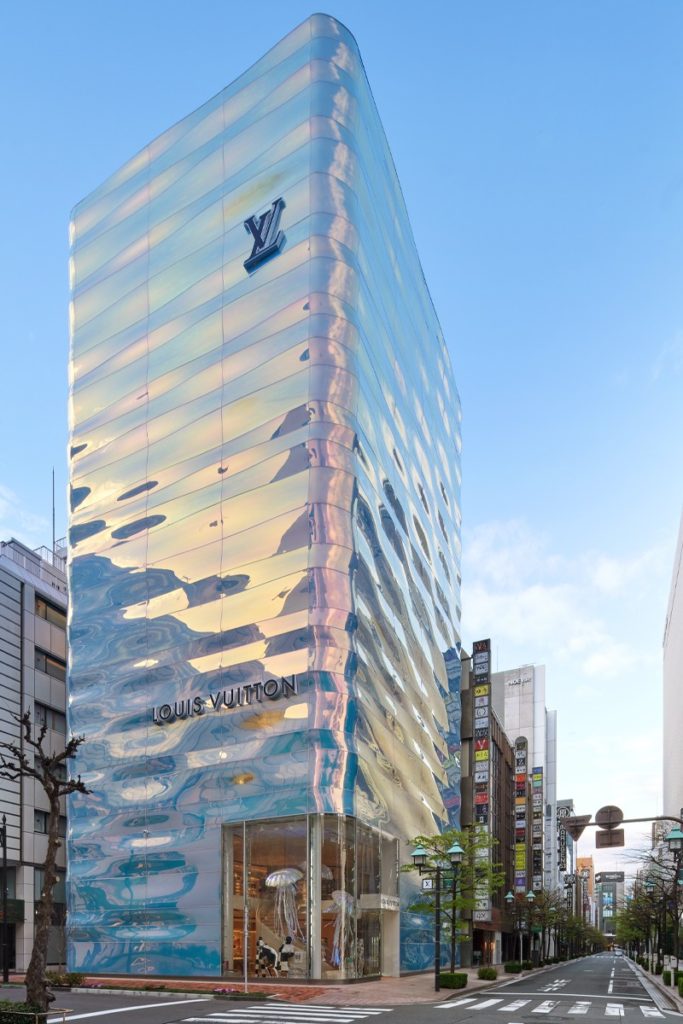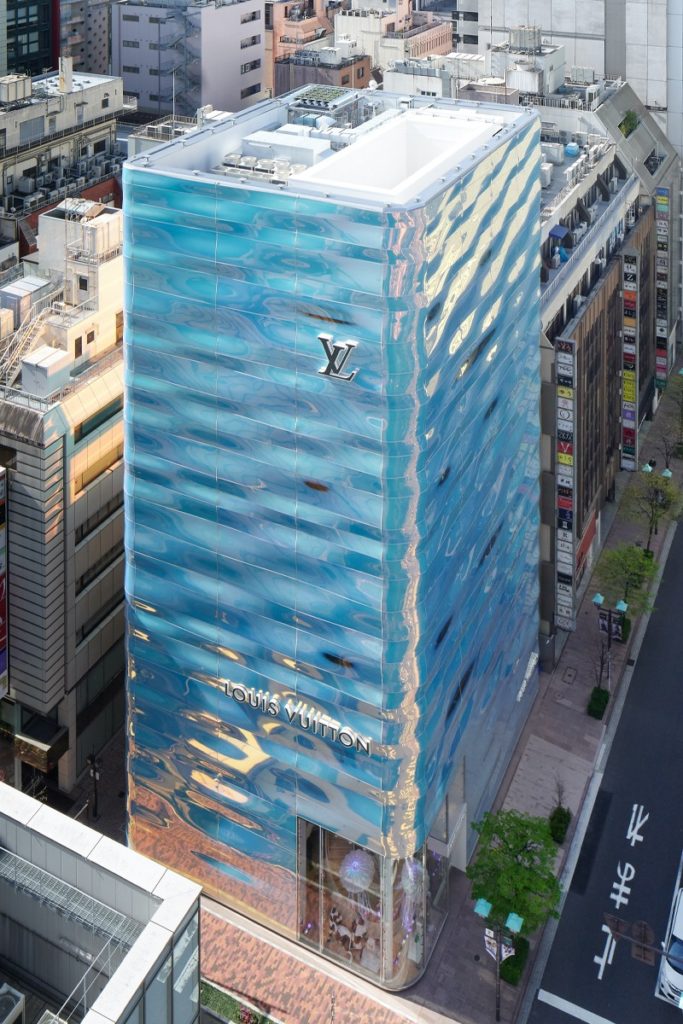 In order to create those colors variations, Aoki made a tree-dimensional effect enhanced by dichroic films, placed all over the facade. Inside, wood, metal, stone and carpet harmonyze perfectly in order to create a luxury and pleasant univers. On the top level, the visitors will be able to enjoy the vue and decoration in the « café LV », where celebrated chef Yosuke Suga, who collaborated for the second time with the maison.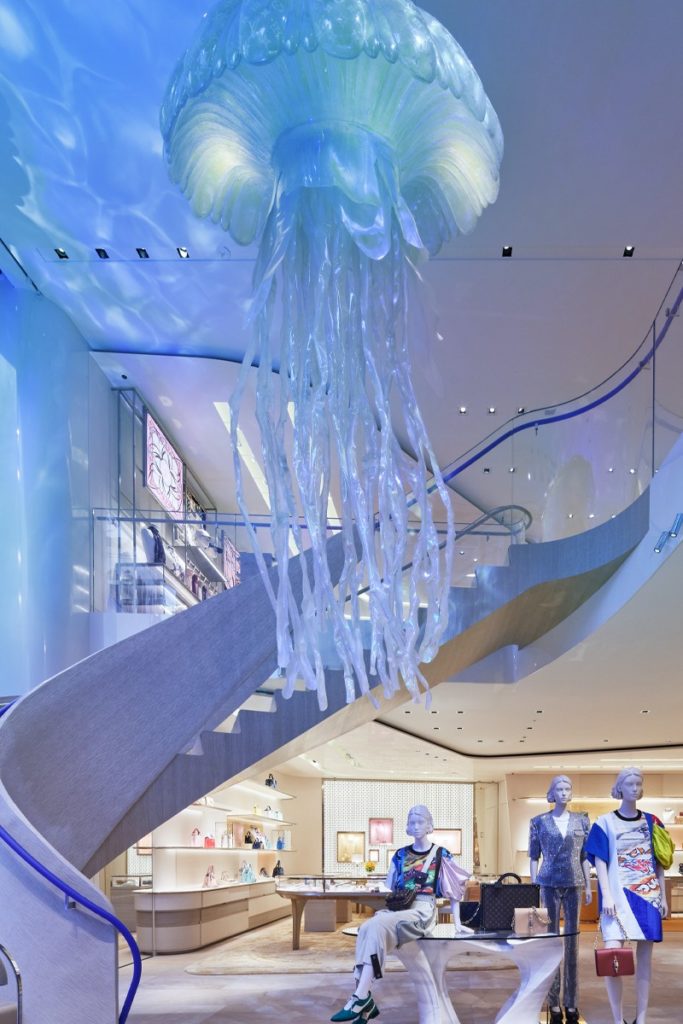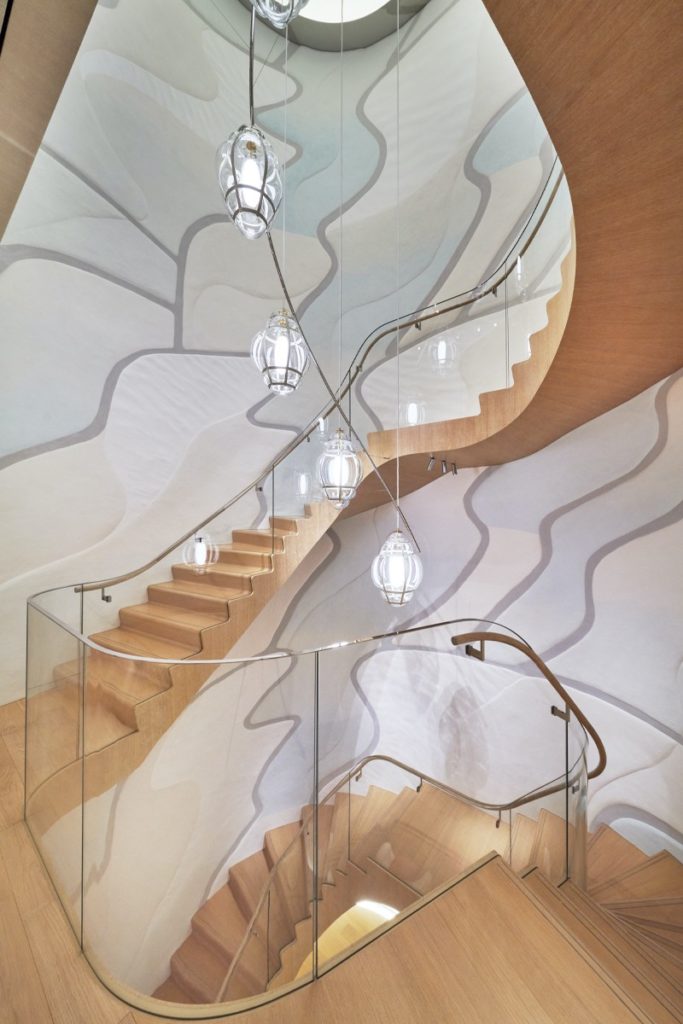 You will find in this store Women's and Men's ready-to-wear, leather collection, accessories, jewelry, watches, fragrances and decoration. A shopping experience in the heart of Japan, combining nature and architecture.