Jurgen Lehl + Babaghuri: in the middle of nature in Japan
May 13th, 2021 – By Promostyl
Jurgen Lehl + Babaghuri: in the middle of nature in Japan
The Jurgen Lehl + Babaghuri store in Fukuoka, Japan, is a space that promotes a lifestyle of natural materials. Starting with a monotone concrete block store, the two designers Koichi Futatsumata and Koichi Shimohira of Case-Real designed a series of curved walls to create an open and relaxed effect in this rectangular space.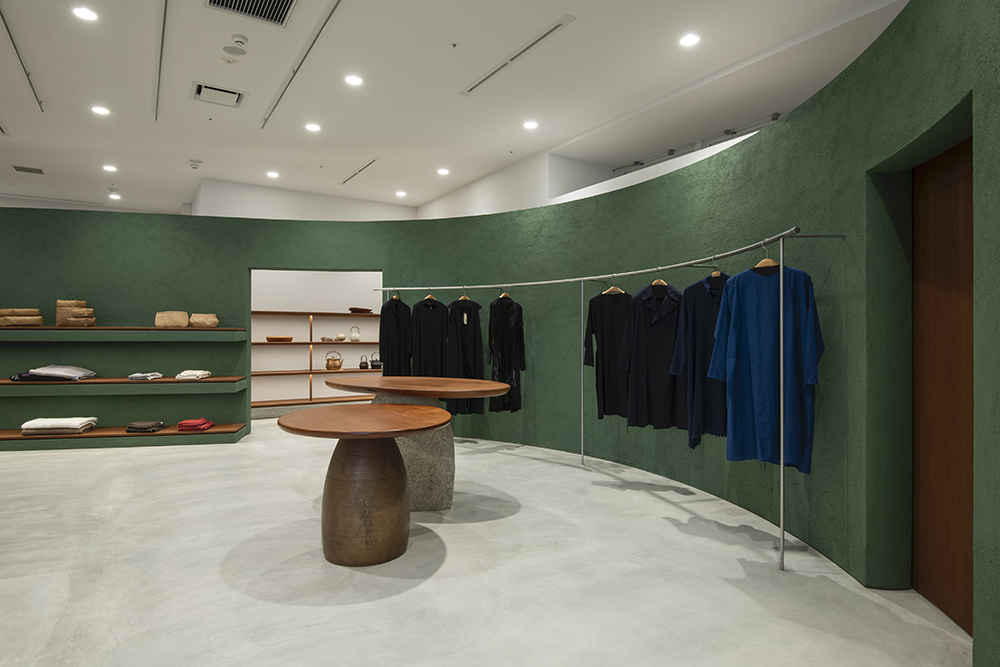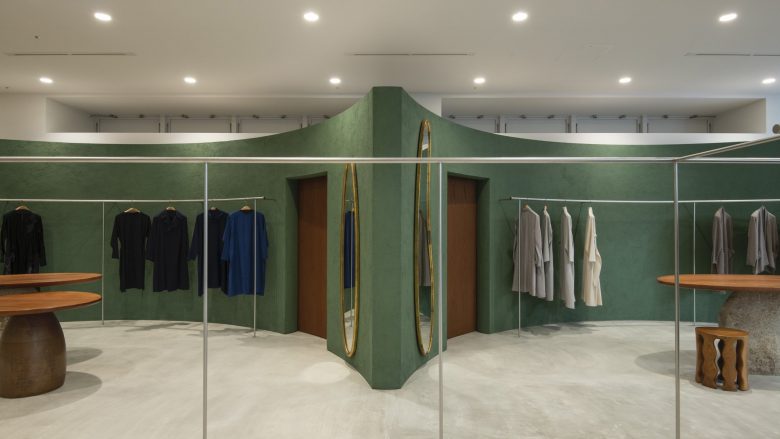 Painted in forest green, mixed with concrete posts, the natural setting gradually takes hold. Display furniture and shelves blend into this natural setting, forged from wood and stone. Linear elements such as mirrors, racks or door handles break the rounded and nonchalant codes of the rest of the 175 square meter store.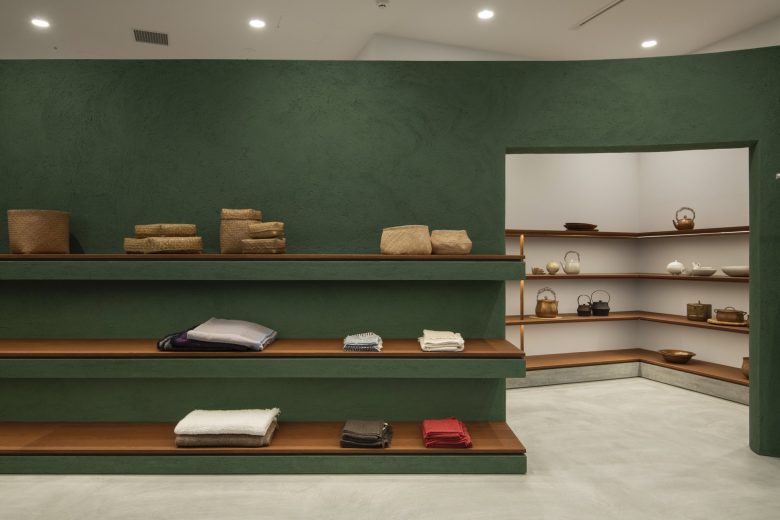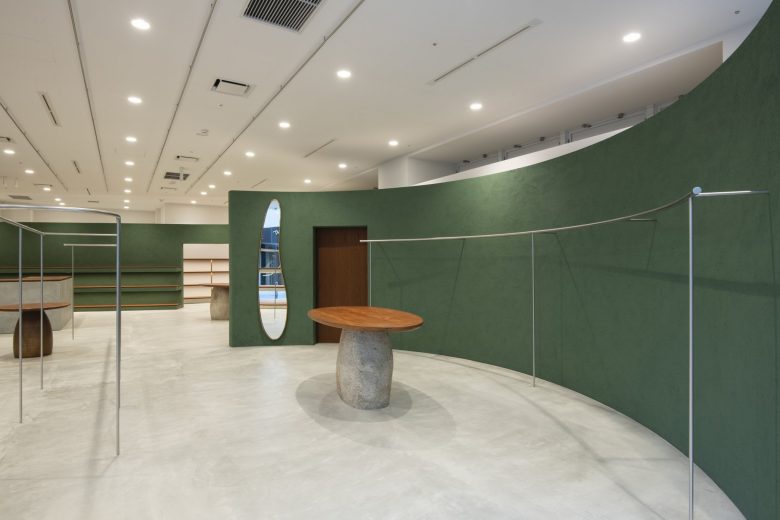 This corner retail space is entirely glazed, but the door is made of solid metal. An unusual store entrance is original, allowing the customer to condition himself to the urban style and then let go in a natural and soothing universe.