Heytea's zen store in China
The Heytea concept is currently taking China's tea lovers by storm. Like its competitor Starbucks, Heytea offers take-away teas with an incomparable flavour. Served by the chain in large tumblers, 'cheese teas' are teas covered in a layer of fromage frais. To welcome its many customers and uphold to its high-quality brand image, Heytea creates unique design boutiques that are as zen as they are fun. In Xiamen, Heytea has just opened a new store inspired by 'shanshui', traditional Chinese paintings.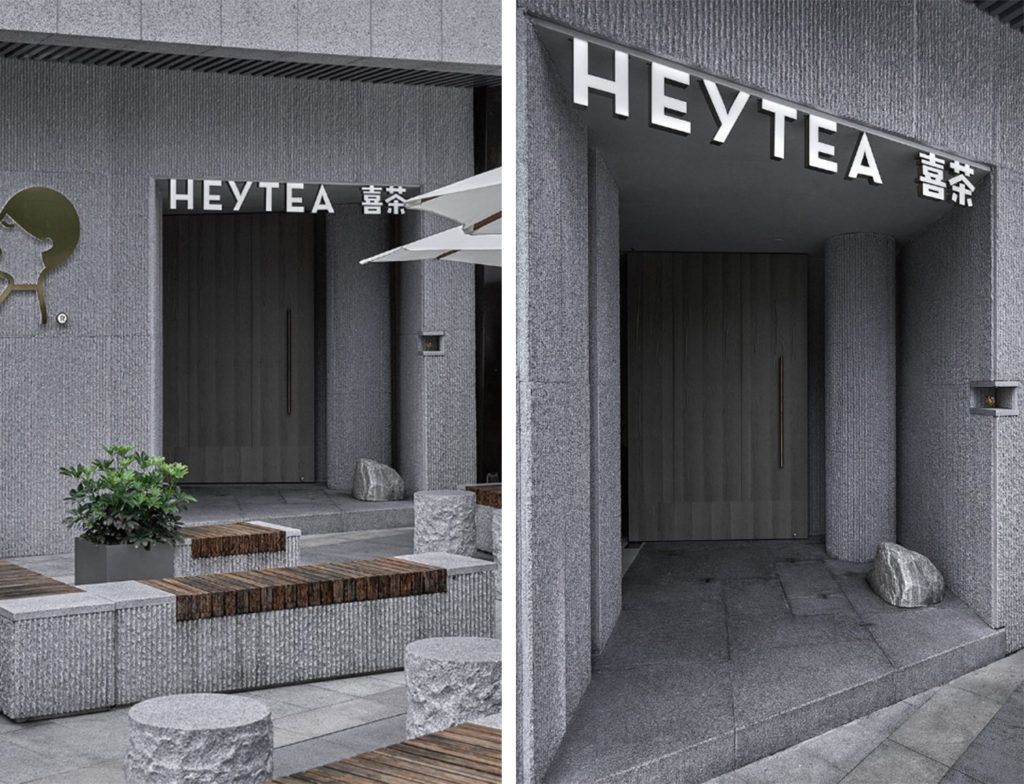 Drawing inspiration from the city of Xiamen
 Beyond offering a culinary experience, Heytea also offers its customers an unparalleled visual experience. For the Xiamen store, located in the Paragon shopping centre, Heytea commissioned creative studio designboom to create a décor directly inspired by the city's natural environment and history, echoing the World Diversity concept from the RAW theme of the SS21 Design Digital Study.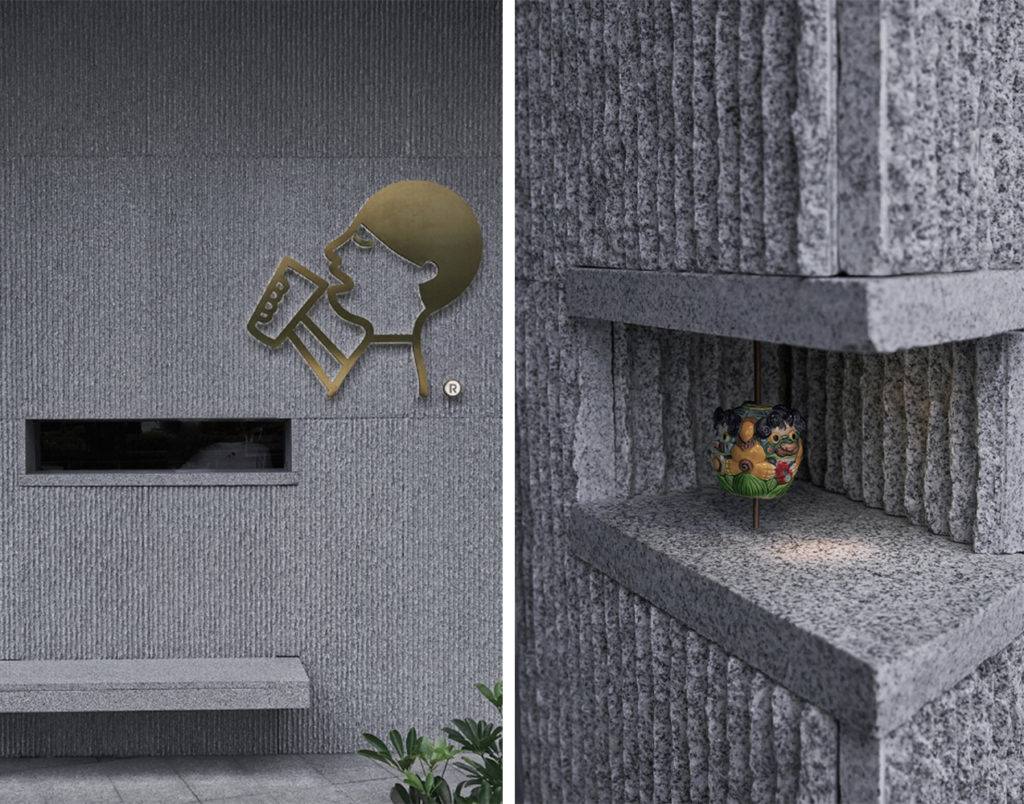 Heytea creates a link between the city's heritage and the traditional culture of tea consumption in a place where plants and raw materials are brought together in an atmosphere of relaxation.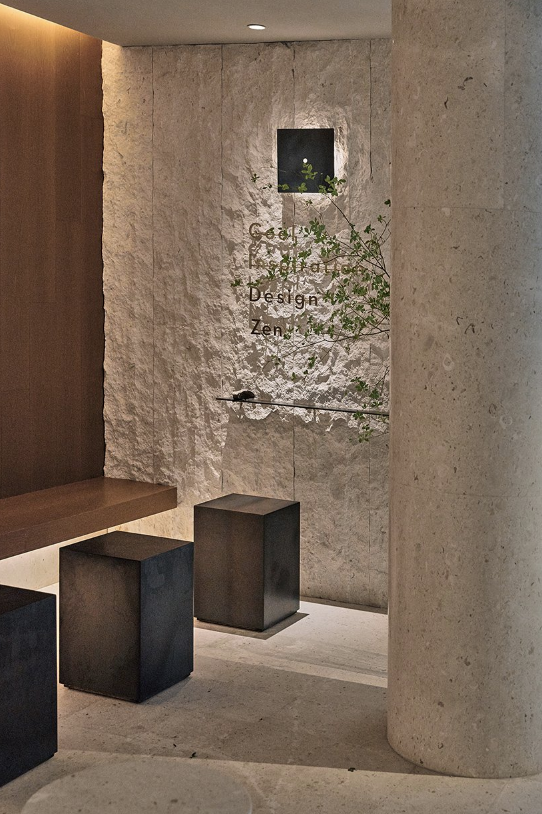 A 'shanshui' world
 The result of this subtle blend is a design that combines textures such as wood and stone with large plants. The colour palette, with its neutral hues of white and grey, further enhances the feeling of peace and zen that emanates from this ideal location for enjoying tea.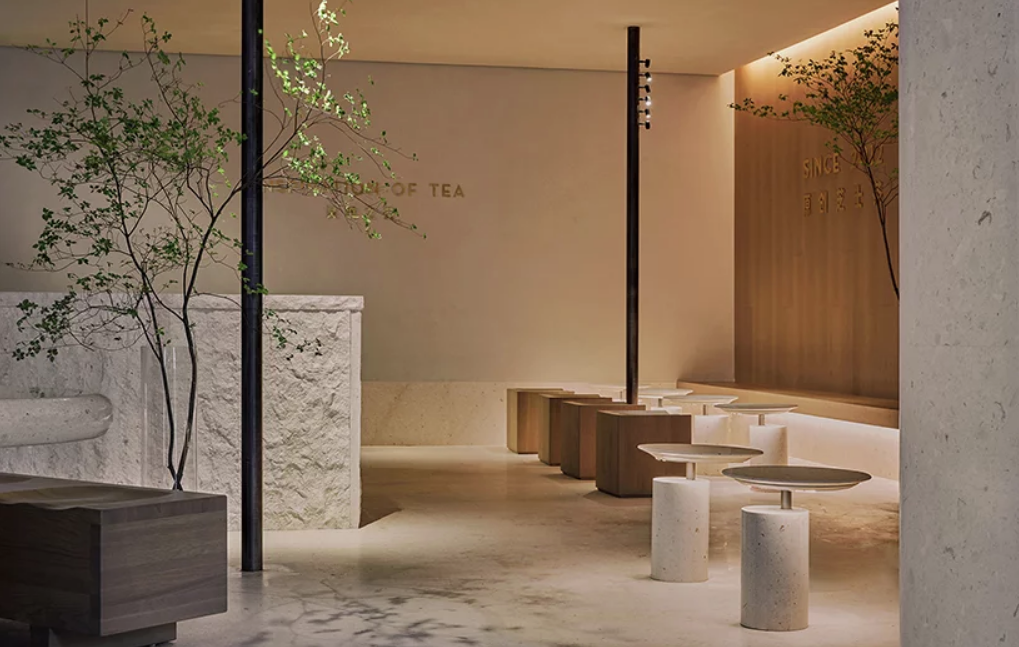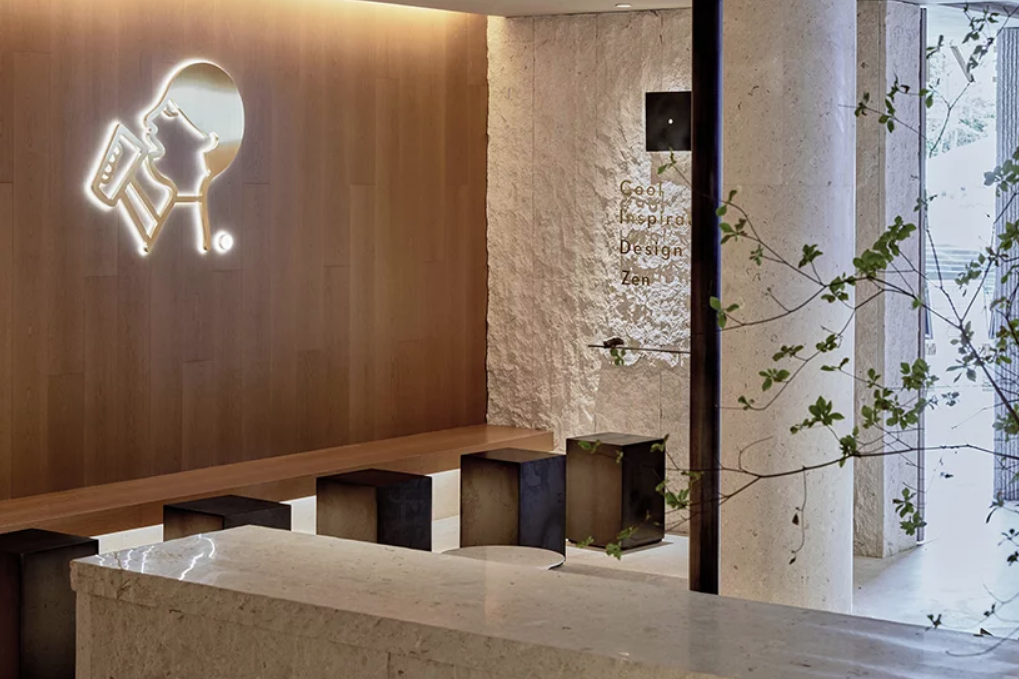 The décor is reminiscent of 'shanshui', traditional Chinese paintings, which represent natural scenes with a poetic approach.