Hed Mayner, the designer to keep an eye out for at Paris Fashion Week
The winner of the Karl Lagerfeld Prize at the latest LVMH Prize awards, the young designer of Israeli descent presented his first official collection at the start of this year, blending urban minimalism with neo-oriental inspirations.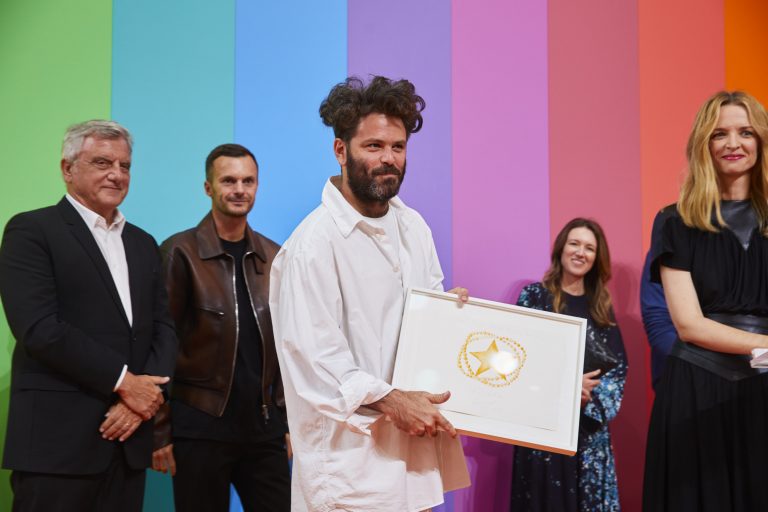 Blending modernity and tradition
It's what we call a strong start. During the most recent Men's Fashion Week in Paris, young designer Hed Mayner, the latest winner of the Karl Lagerfeld Prize at the 2019 LVMH Prize awards, presented one of the most eagerly awaited official first shows. And for good reason; a graduate of the Bezalel Academy of Arts and Design in Jerusalem and IFM in Paris, the designer born in Amuka in Northern Israel has successfully caught the eye of fashion commentators since the creation of his eponymous house in 2015.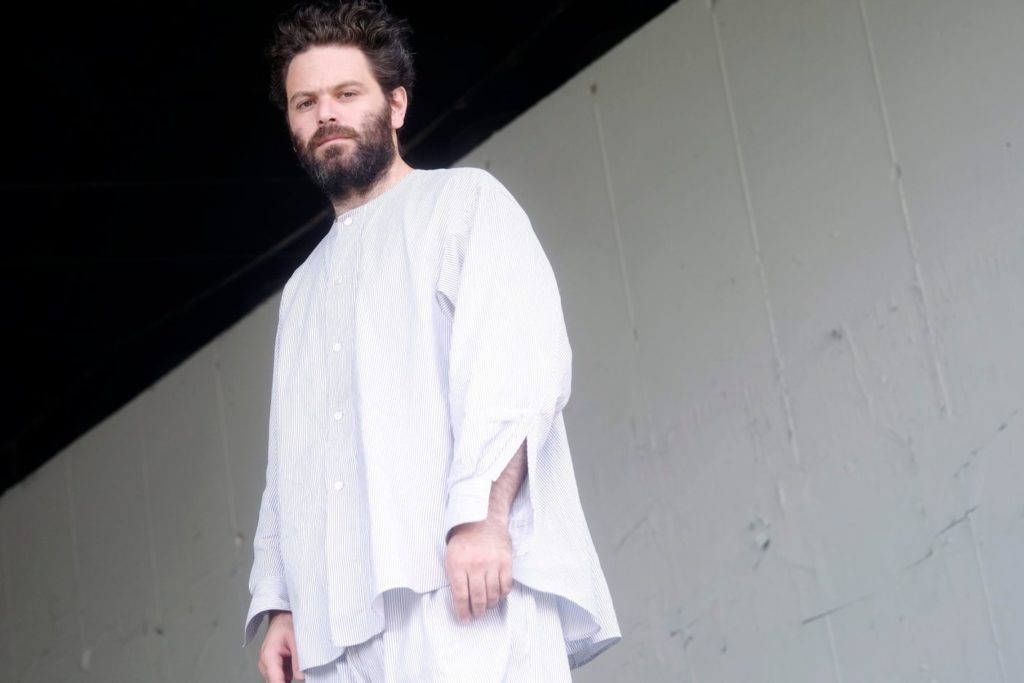 Deeply inspired by his orthodox Jewish roots, Hed Mayner's collections offer a unisex wardrobe drawing on body language to present a spiritual interpretation of clothing paired with an intense timelessness. Outlining a new everyday uniform, his first collection highlighted the versatility of archetypal clothing while championing a certain idea of individual expression.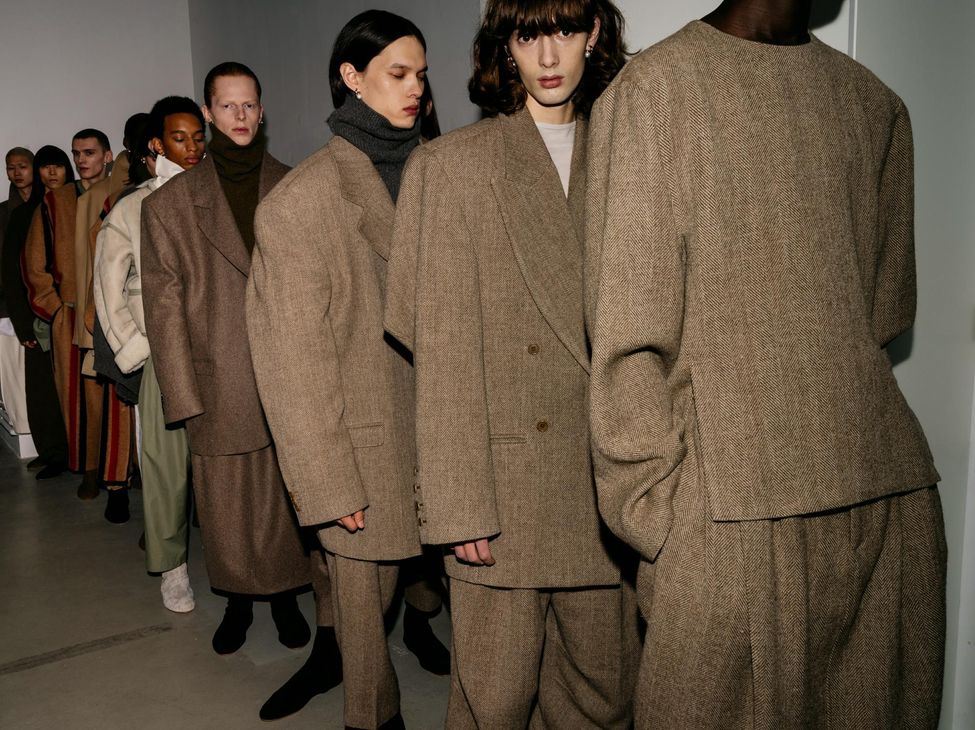 Reinterpreting the male wardrobe
Pieces with a structured fluidity, looks in earthy and neutral colour palettes feature suit jackets with a twist, oversize trousers and djellaba-style shirts with an impeccable sense of tailoring.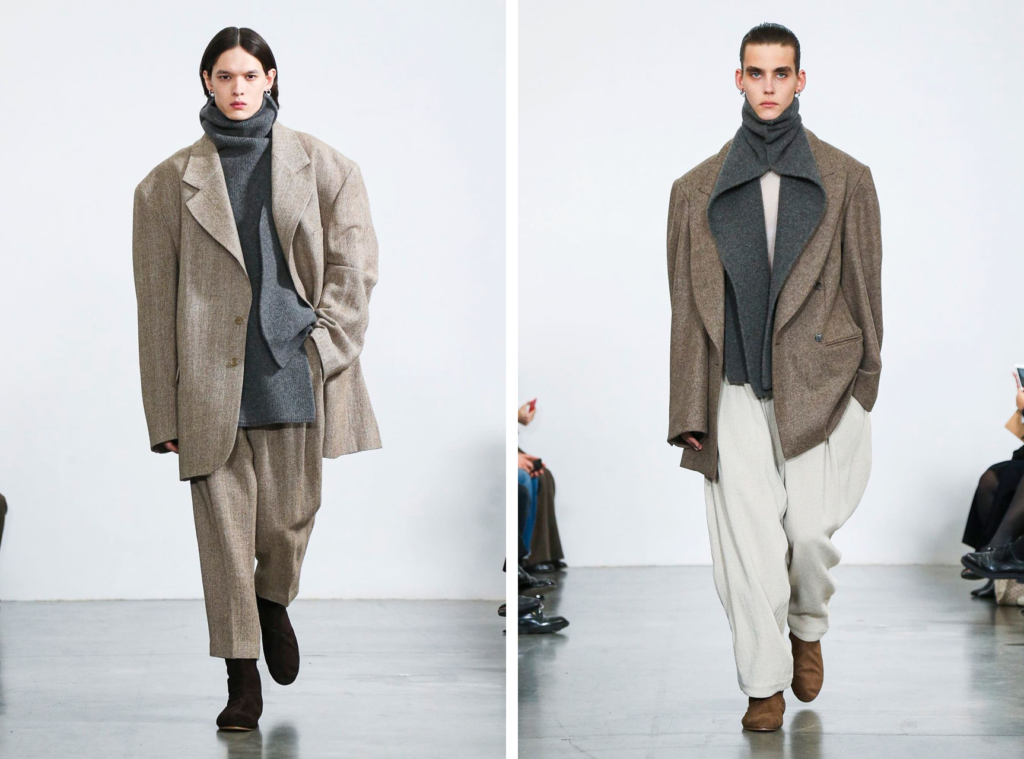 Rigidity and softness, thickness and lightness, propriety and rebellion: Hed Mayner plays with contradictions, all the better to reinterpret men's essentials, which are experiencing a major transformation. We can also note stylised military inspirations, elements borrowed from tailoring and references to traditional eastern garments, all interpreted with elegance, comfort and pragmatism.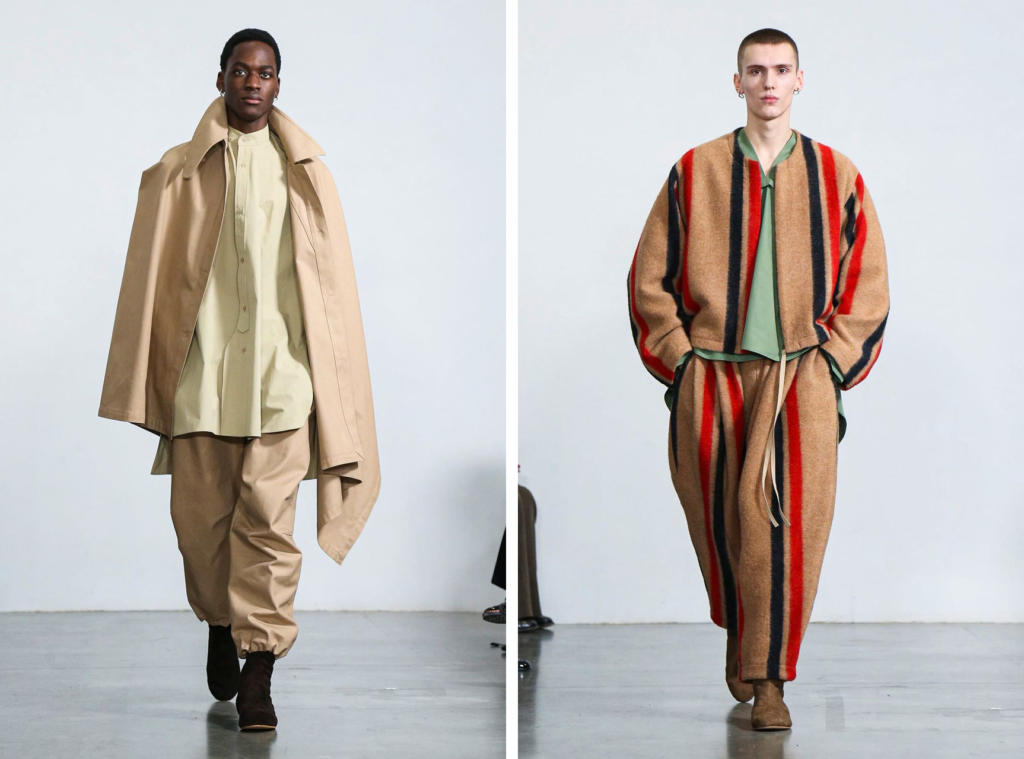 "I like to take classic elements from the male wardrobe and I try to give them a new lease of life, altering their shape, for instance," he says to Vogue Hommes International.