Gentle Monster mixes technology and nature for its new store
April 15th, 2021 – By PROMOSTYL
Gentle Monster mixes technology and nature for its new store
South Korean eyewear brand created in 2011, Gentle Monster is not only know for its futurist glasses but also for the decoration of its retail spaces and for continuously revamping its boutiques to keep abreast with the fast-evolving sensibilities of its consumers. It's in the Chinese capital that the Korean brand decided to get a new look, in order to create a brand new shopping experience with the help of the designer team of the brand.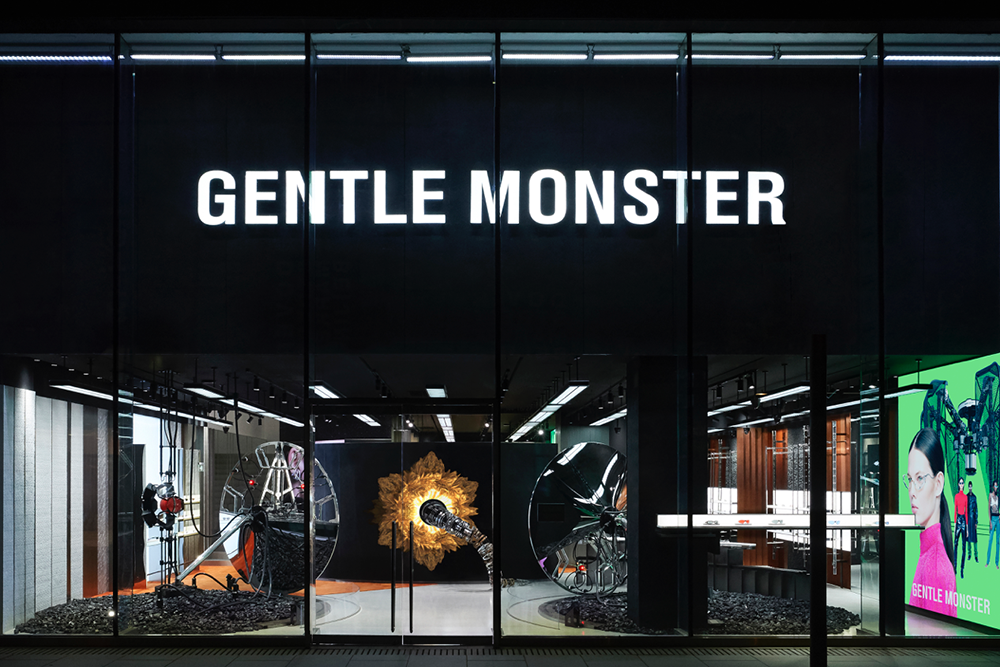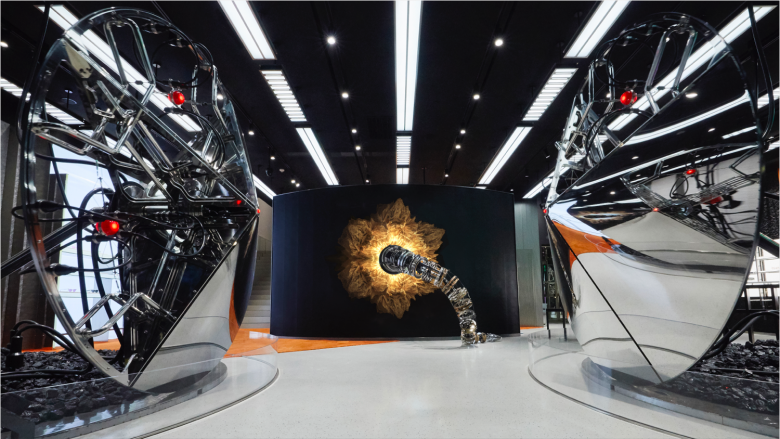 On the theme « The Revolution », the store has been completely transformed in an univers mixing nature and plantation with fantastic technology, the brand's signature. Robotic machines are present throughout the store, mixing natural materials and technology, articulating and moving to give life to the decor.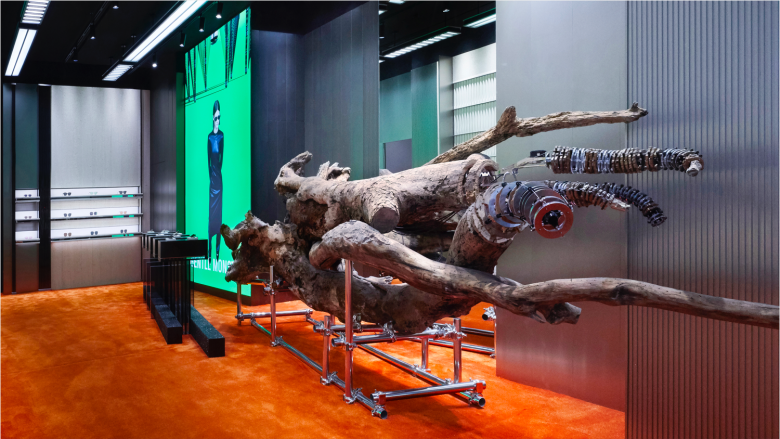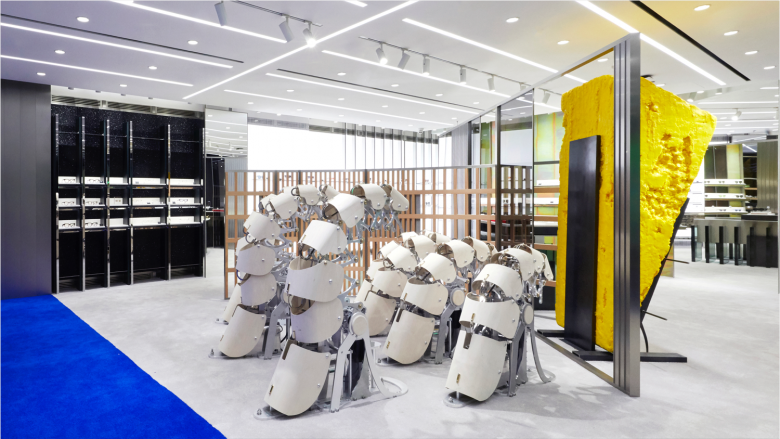 Gentle Monster's products are meticulously placed on metal and wood shelves and tables, in order to harmonize them with the works of art. A color block carpet covers the floor of this store of two floors, in order to bringing softness to machines so raw and complex. A very original store to be found in the heart of Beijing, meeting point of all the young and trendy Chinese.