ESMOD Seoul's international show and 2019 graduation show
To mark its 30th anniversary, ESMOD Seoul fashion school organised two fashion shows on 5 December: one for the ESMOD international group and one celebrating the end-of-year diplomas for ESMOD Seoul students.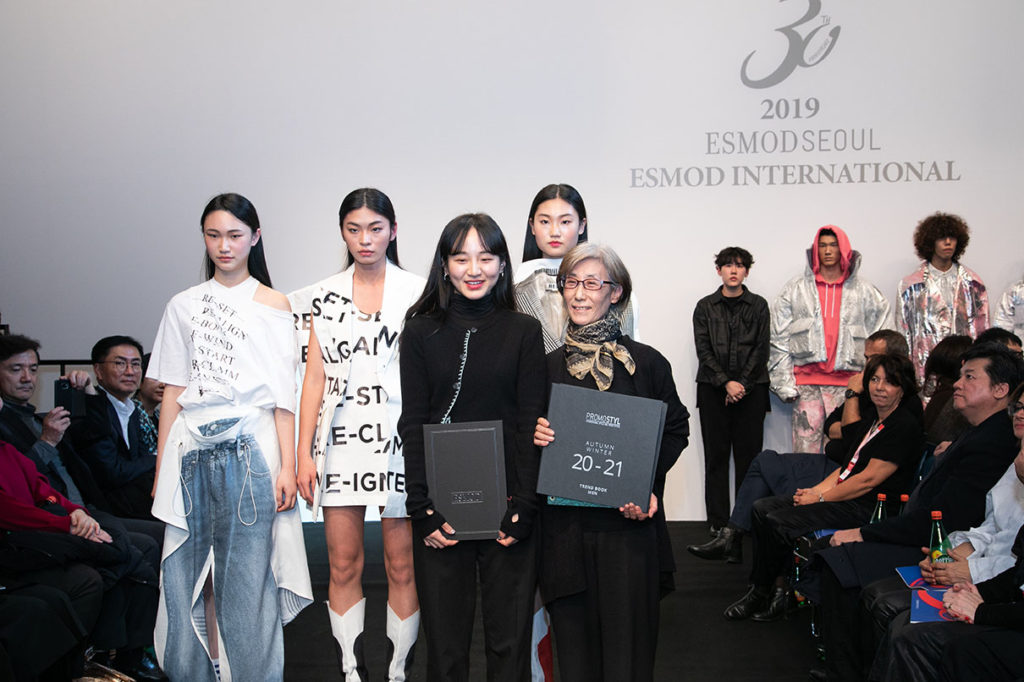 ESMOD Seoul's 30th birthday
Reaching thirty deserves a celebration! And to mark the occasion, ESMOD Seoul convened an international fashion show bringing together representatives from all the ESMOD group's schools all over the world: Paris, Lyon, Roubaix, Tokyo, Kyoto, Beijing, Guangzhou, Dubai, Jakarta, Kuala Lumpur, Beirut, Tunis, Sousse, etc.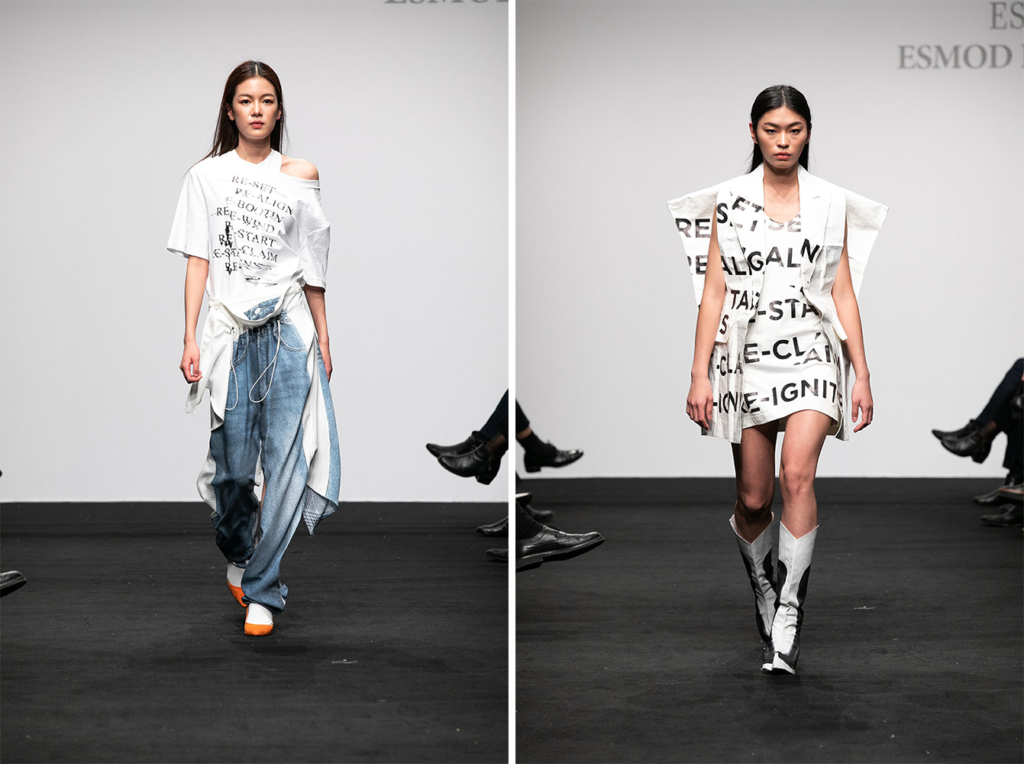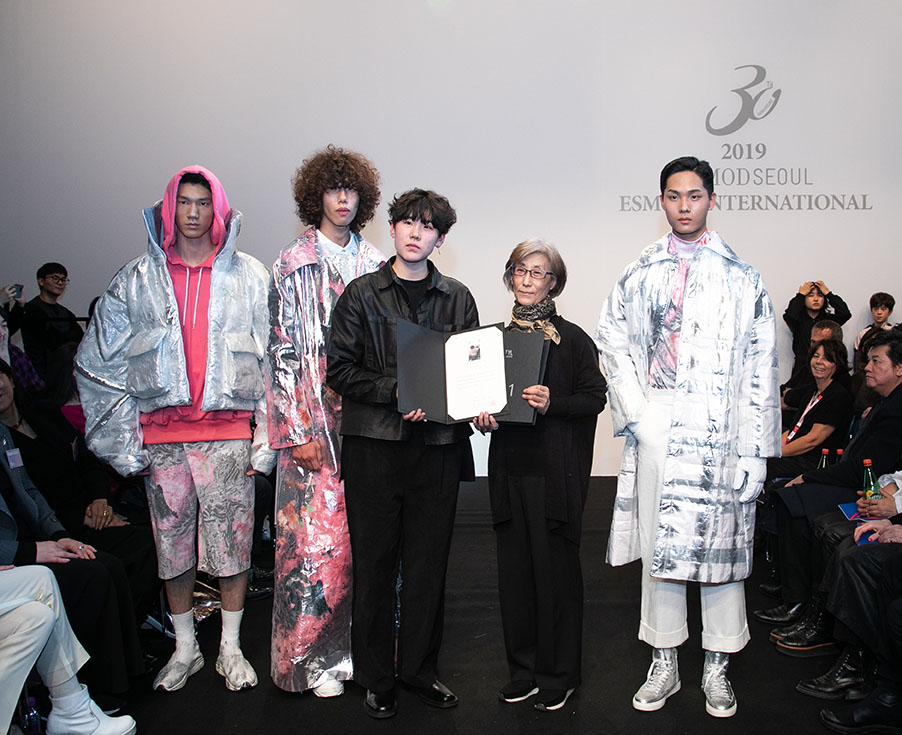 Alongside Mrs Yoon Chung Park, the founder and president of ESMOD Seoul, renowned local designers such as Lie Sang Bong, Rubina, Jin Taeok, Yoon Soo Park and Juun J, a former ESMOD Seoul pupil, were also present. Even His Excellency Mr Philippe Lefort, the French Ambassador to South Korea, was in attendance to celebrate the anniversary of one of the most high-performing educational institutes representing France in Korea!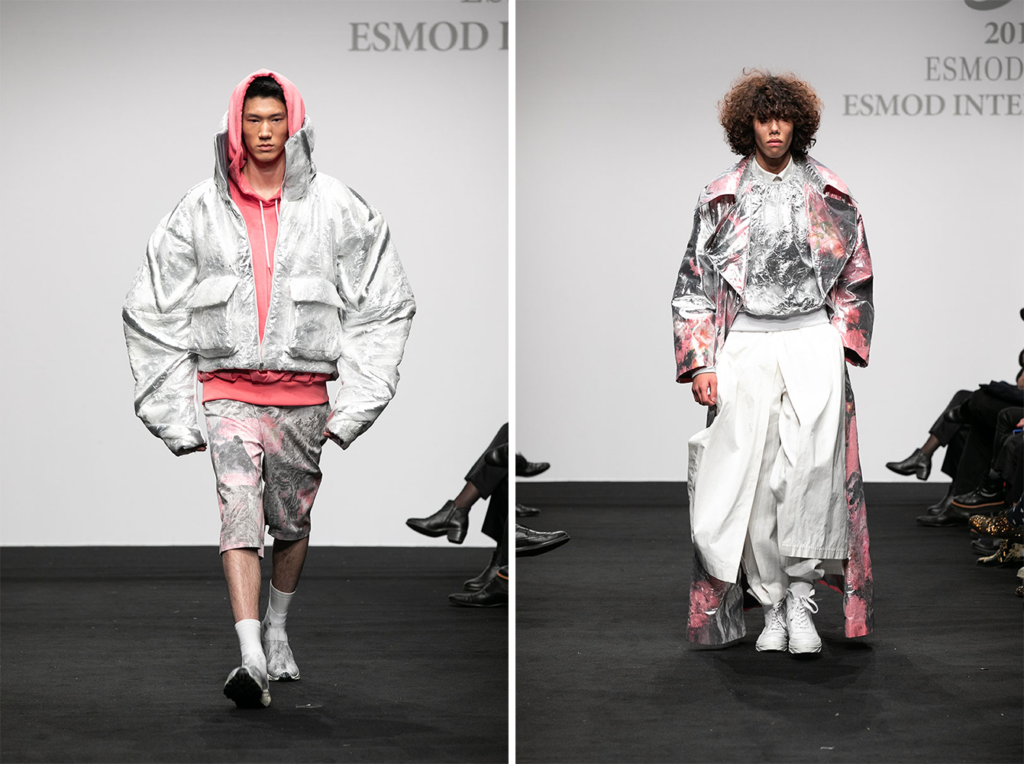 The ESMOD Seoul graduation show
However, the show that most caught our attention was the graduation show for ESMOD Seoul's class of 2019, which was organised in parallel to the international event. At the heart of the Korean capital's fashion centre, the show presented almost 155 looks, designed by 46 students specialising in Womenswear, Menswear and Childrenswear, to VIP guests and the students' parents. Standouts include the singular work of Mr Honggeun Park, specialising in Menswear, inspired by his project created within the framework of the Gucci Multicultural Design Fellowship Program, for which he was chosen alongside 11 other winners.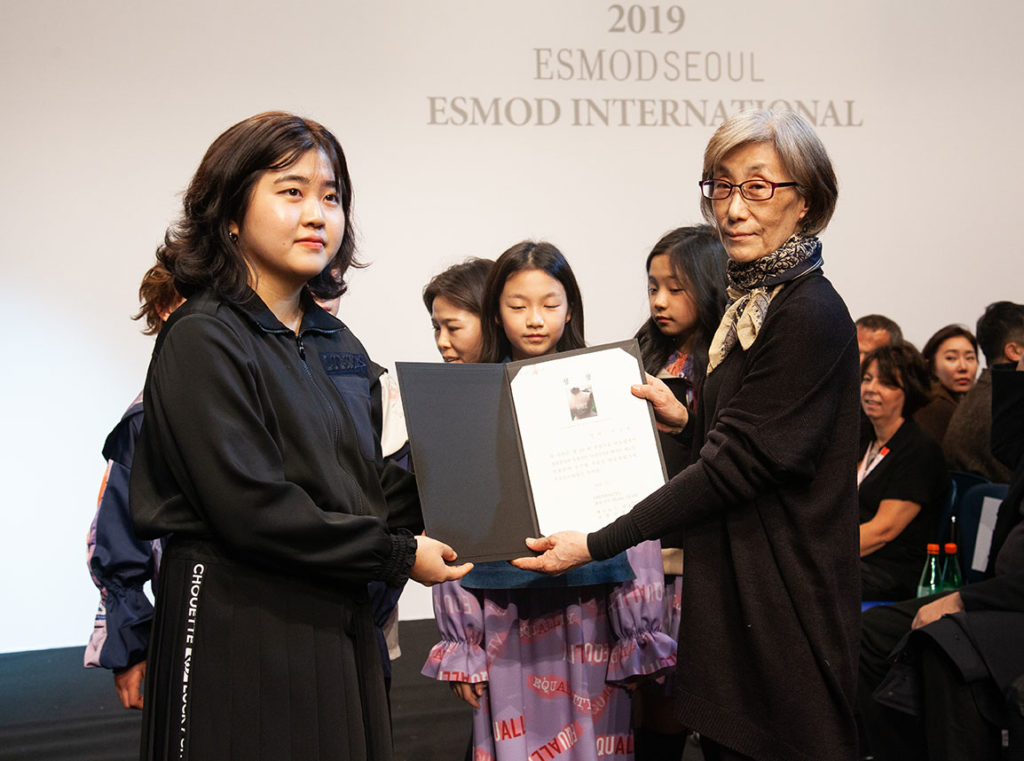 Promostyl sponsorship
As it has done for three consecutive years, Promostyl sponsored the ESMOD Seoul graduation show. This year, the trend analysis agency honoured three pupils from a different speciality – Womenswear, Menswear and Childrenswear, offering them the A/W 2020-2021 trends book for each speciality, worth 1,850 euros. The lucky winners are: Yun Jung Jung (womenswear), Soo Bin Bae (menswear) and So Hee Lim (childrenswear). Our congratulations.