Elisey Argirov, First Prize 2019 Young Talent Contest – Mode Estah
Japanism was the theme of the ninth Young Talent contest organised by the fashion school ModeEstah, which every year gives budding young designers the opportunity to reveal their talent. A competition open to all fashion enthusiasts without any prior training, which young Elisey Argirov won hands down with an artistic project inspired by the delicate art of origami and the fabulous work of the Japanese designer Issey Miyake.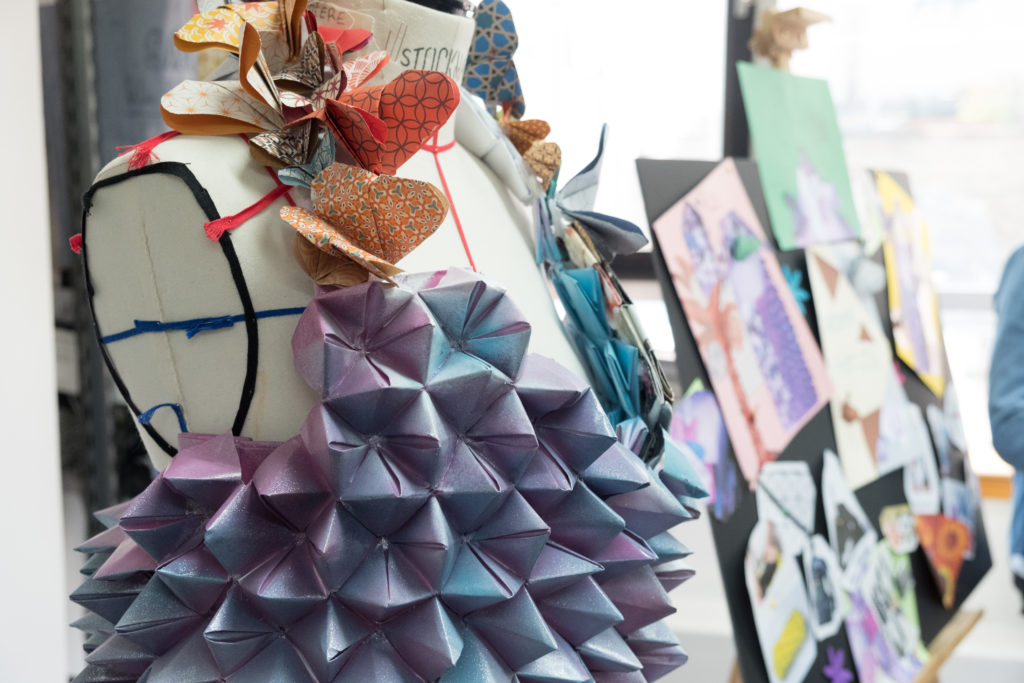 Japanism and origami revisited
Taking up the set theme of Japanism, the precocious candidate set about offering a new interpretation of this stylistically liberating work of assembling and folding, which made many designers famous during the eighties and nineties. Elisey Argirov reappropriated these Japanese-inspired codes, designing, for instance, a dress with sixties accents capable of taking us back in time, while the magazine-effect prints urge us to ask questions about upcycling and raw material reuse. This mix and match of at first glance anachronistic influences and perspectives won over a jury of fashion professionals looking for boldness and inventiveness.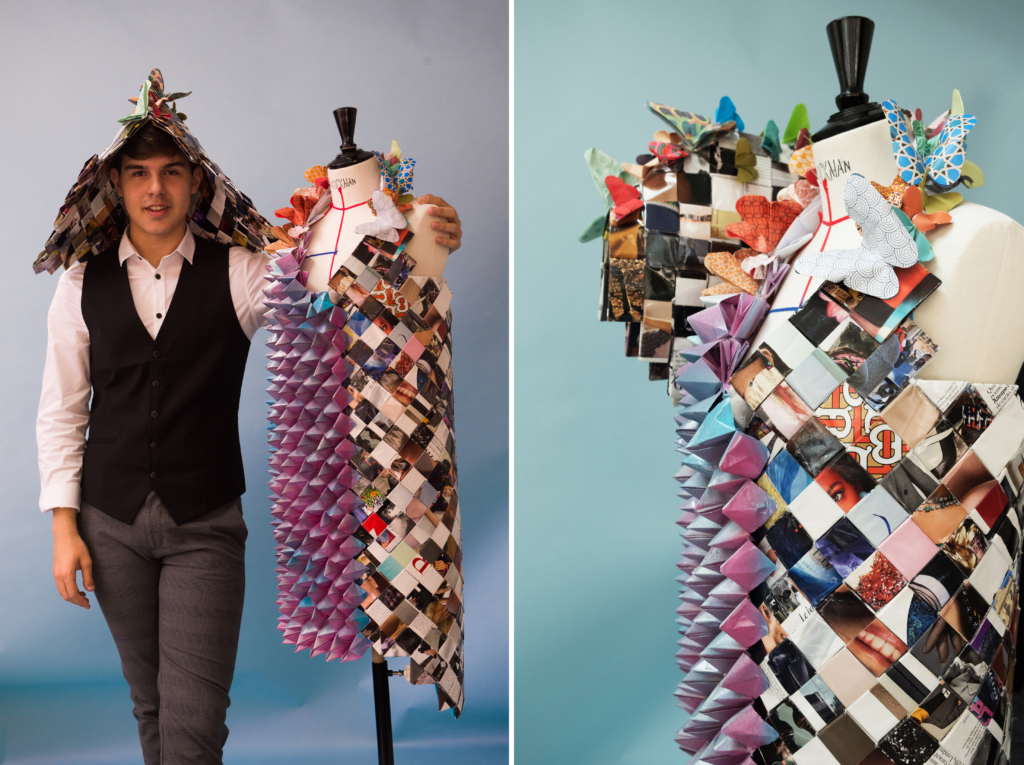 A promising contest
Featuring some twenty finalists, the final deliberations were held on ModeEstah's premises, the school offering the winner of this exceptional competition a fashion design and pattern making course in its institution, along with access to its network of professors and alumni, made up of designers of all kinds, as well as representatives from major luxury houses. A brilliant future lies ahead for young Elisey, whose ambitions are only matched by his talent. "I'm going to join ModeEstah and I'm delighted about it. I want to become a Pattern Maker/Designer and why not Artistic Director of Chanel!" he revealed on the sidelines of the final. He looked to pass on this confidence to his successors and all those who would like to pursue this exciting vocation. "Be yourself, believe in yourself and give it everything you've got!", he advised them. Kind words, to which patience and perseverance must undoubtedly be added.