Buddhist shrines in the ANZHI concept store in Shanghai
The Dongqi Architects studio has just finished renovating the ANZHI concept store located in M50, Shanghai's famous art district. In a dark and hypnotic décor, the creative teams have displayed Buddhist shrines and given free rein to the artist Lin Wanshan to unveil an interactive art installation there, simply entitled "Space".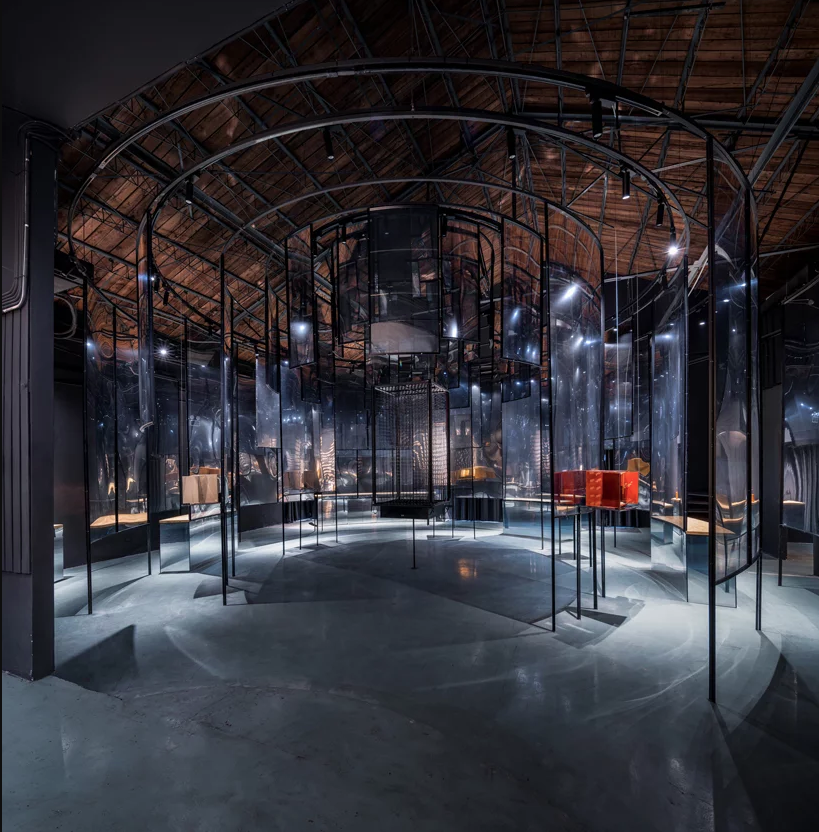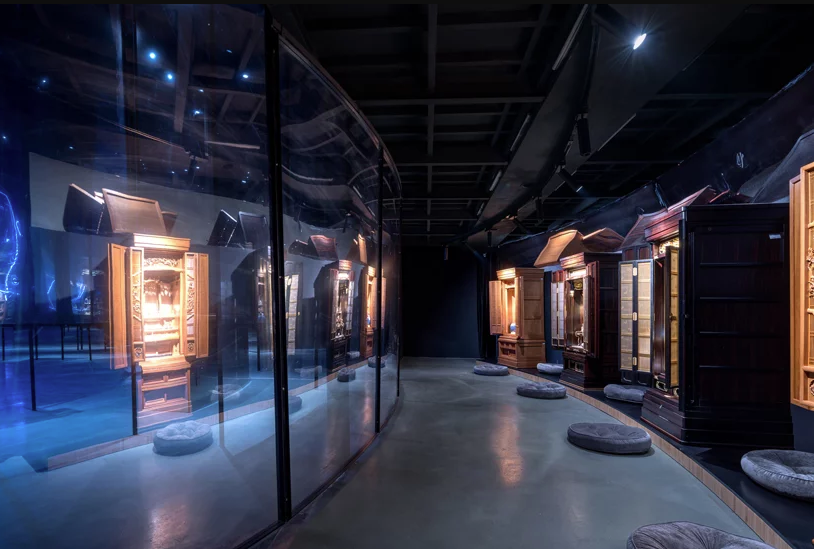 Blending know-how and technology
Built in a former industrial building, the new ANZHI concept store has been designed like a labyrinth with a host of nooks and a play of reflections. The décor fans out from a central point, from which are arranged circular forms and numerous mirrors to create a setting that looks like an intriguing maze.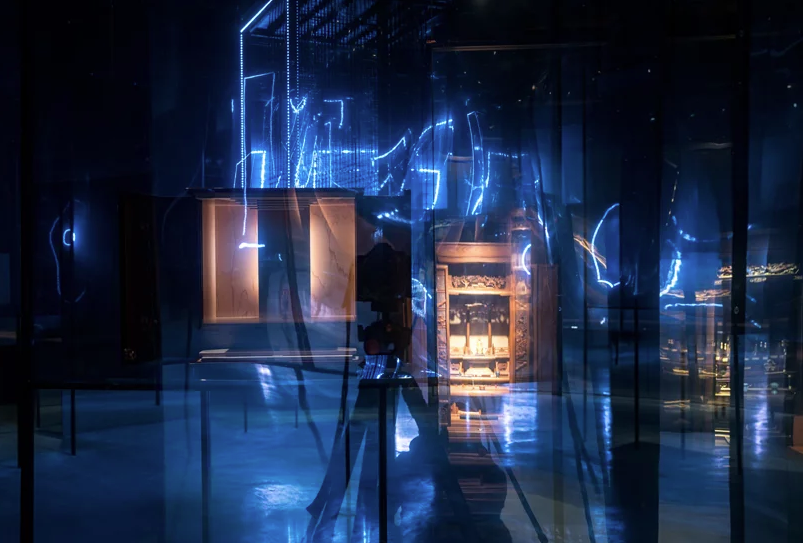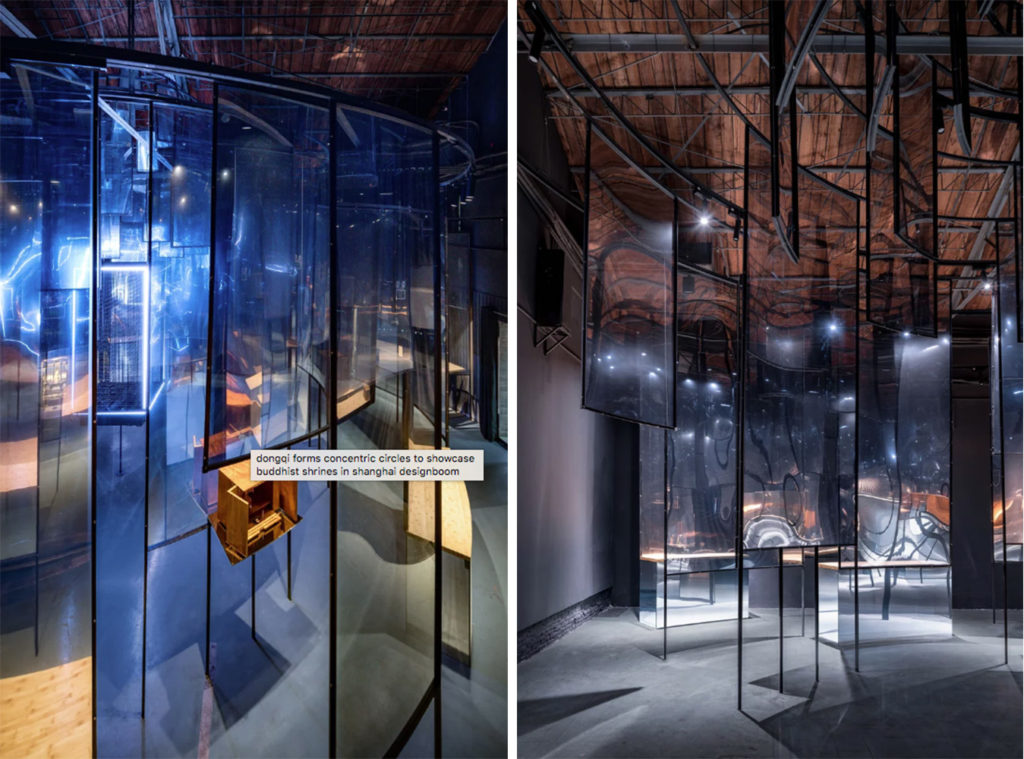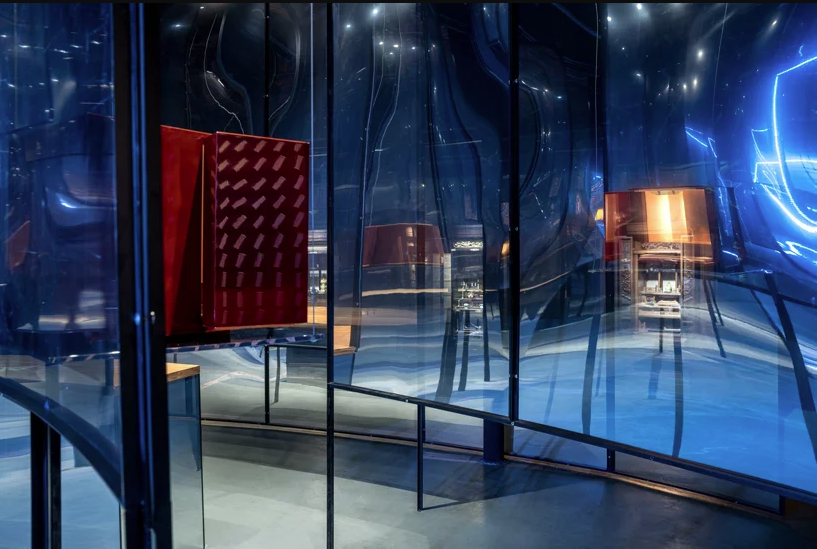 The visitor approaches the space like a puzzle and is invited to explore it to discover its mysteries and the famous Buddhist temples. To accentuate this effect, the architects have installed artificial spotlights on the ceiling tracks and numerous neon lights with a view to distorting perceptions and blurring the boundaries between the real and virtual worlds, which echoes the "Gameplay" concept – LOUD theme in our new Spring/Summer 2021 Digital Design Study.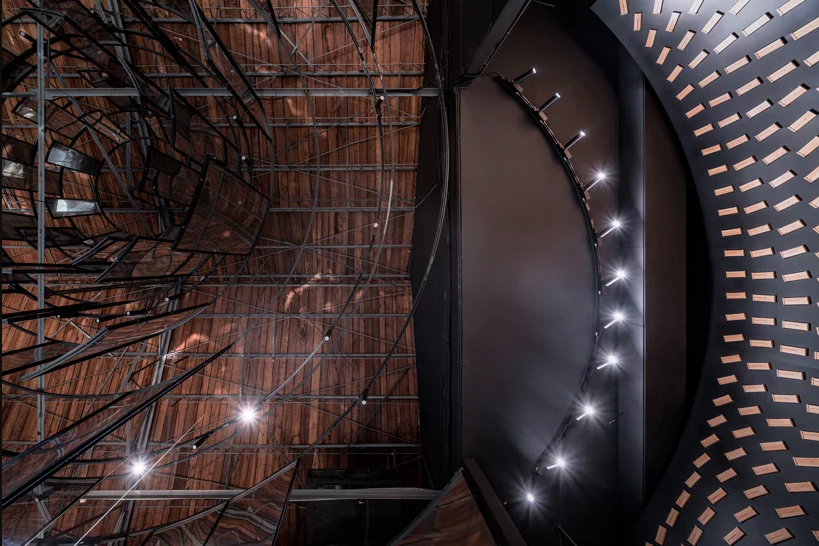 A museum-like concept store
However, the singularity of this unique, highly graphic space lies in the choice of giving free expression to the Chinese artist Lin Wanshan, who was invited to display one of his works, "Space". In dialogue with the traditional shrines, "Space" is a virtual shrine that represents the central climax of the ANZHI concept store. Over and above a retail space, ANZHI becomes a place of interaction and a means of promoting the budding Chinese arts scene.