Bottega Veneta comes to Miami
Bottega Veneta has opened its brand new store in Miami's Design District, designed by Daniel Lee, the House's creative director. Blending Miami's creative dynamism with the more traditional feel of Montebello – where the company has a workshop located in an 18th-century country house – the store plays on contrasts and becomes a highly Instagrammable setting for the Italian brand.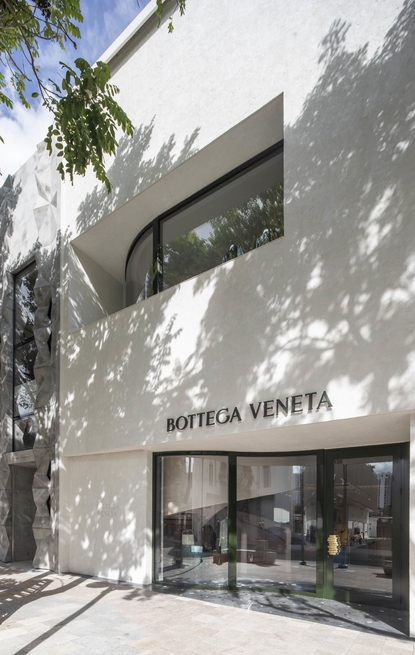 A contrasting store 
Daniel Lee has created a store full of contrasts that mixes materials and luminous effects to create a calm yet colourful atmosphere. We find reclaimed wood, marble, brass, plaster, concrete, leather, resin, plywood and terrazzo, which are showcased in a single harmonious space, beautifully enhancing Bottega Veneta's colourful minimalist pieces.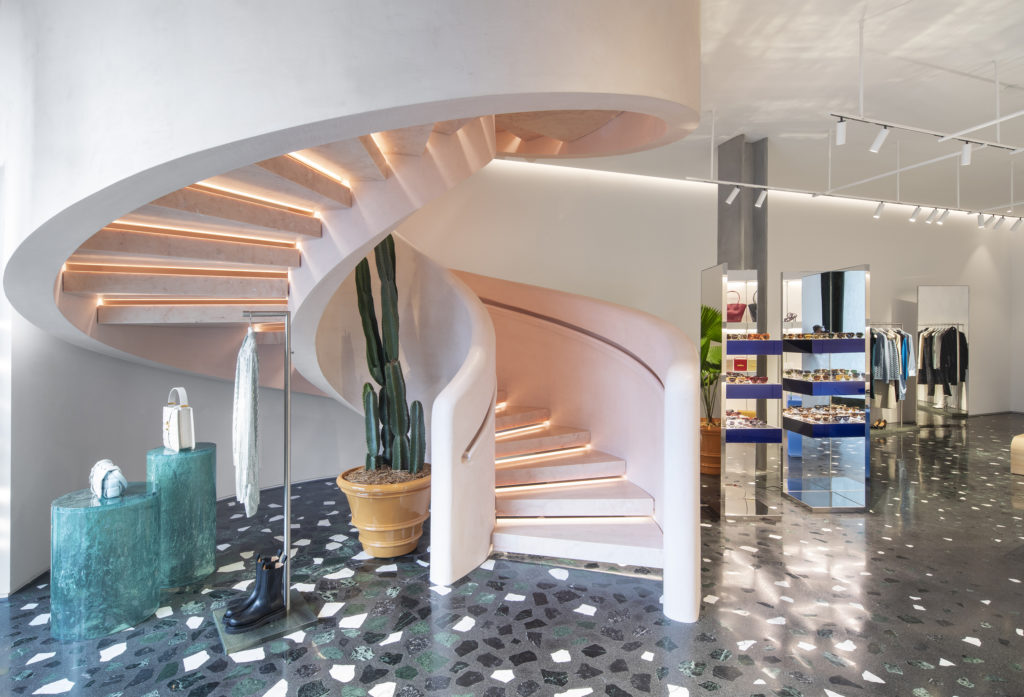 Spanning two floors, the store is structured around a huge central pink plaster staircase, connecting the ground floor reserved for the womenswear collections to the first floor dedicated to menswear.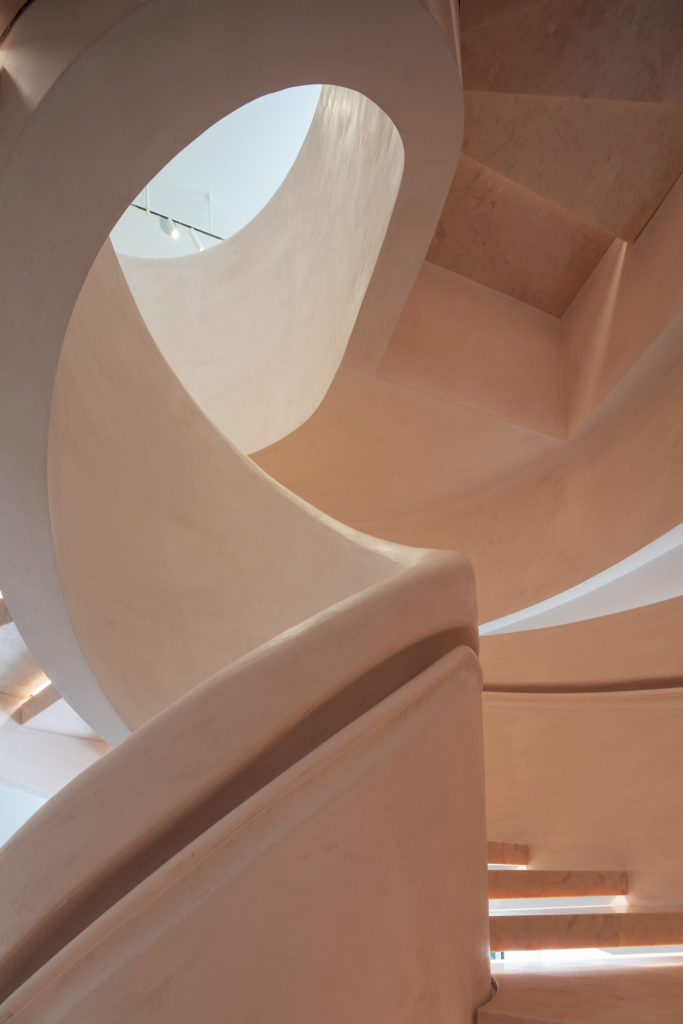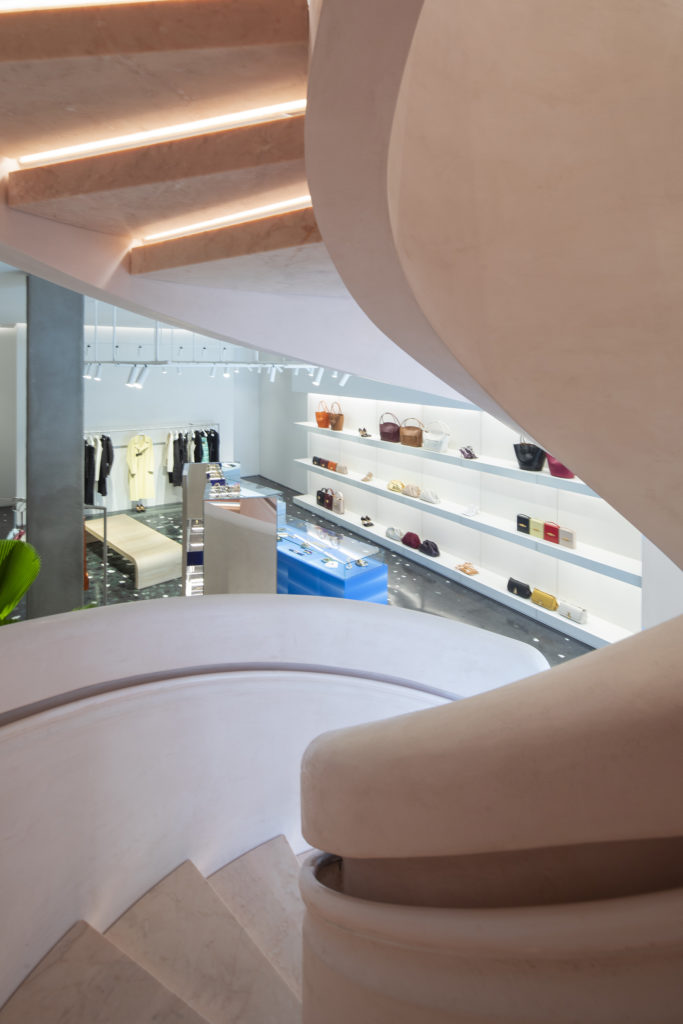 An art gallery vibe
As well as offering a unique, extremely fashion-forward space, Daniel Lee has also renewed the merchandising codes, offering new ways of presenting the pieces. The collections are hung from bars attached to marble plaques, while the sunglasses are displayed between blue mirrored panels, giving this brand new store an art gallery vibe.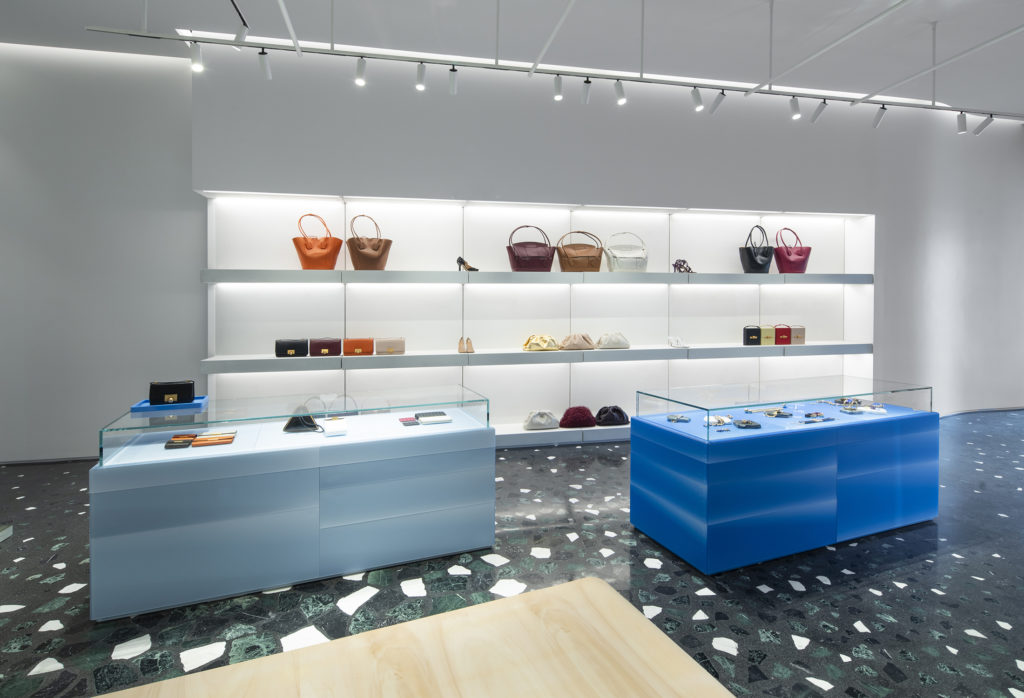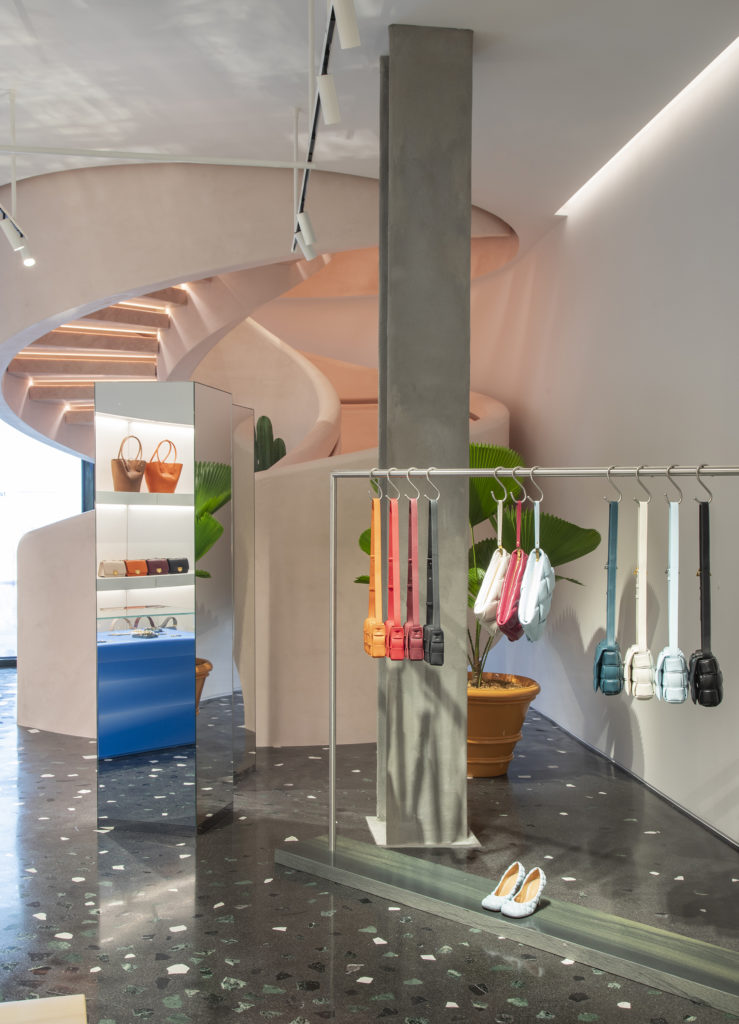 There's no doubt that this store confirms the talent of its creative director Daniel Lee and positions Bottega Veneta as a must-have and highly desirable new brand.