Bande Noir, Mayte Allende's singular label
Created by former journalist Mayte Allende, the Bande Noir label offers bold and contemporary pieces that sculpt the figure to perfection. The label invites us to discover a new delicate yet sophisticated facet of minimalism.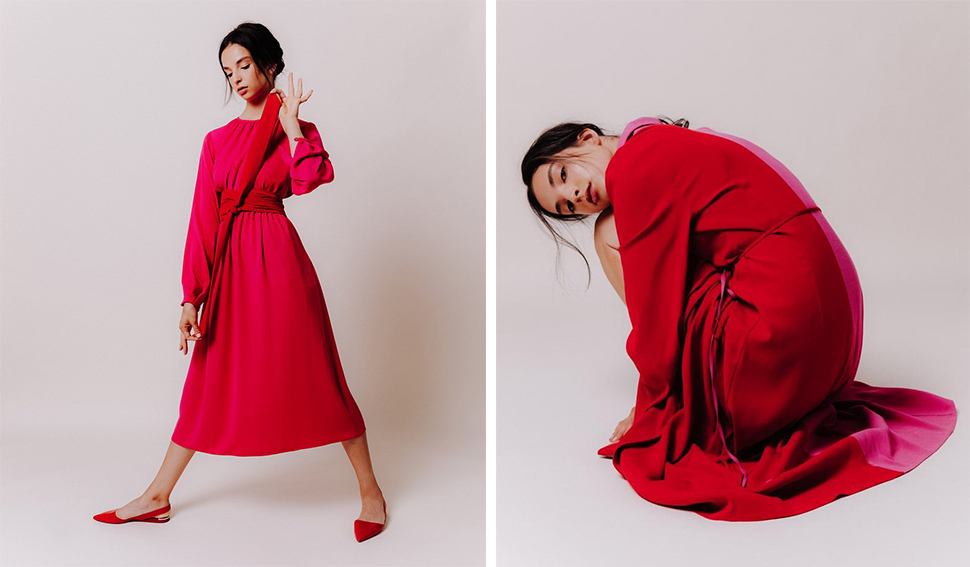 MAYTE ALLENDE'S U-TURN
After fifteen wonderful years working as editor-in-chief and stylist for magazines such as WWD and W Magazine, Mayte Allende decided to set off to discover new horizons. In 2018, the journalist launched her own high-end ready-to-wear brand, taking on a new role as artistic director.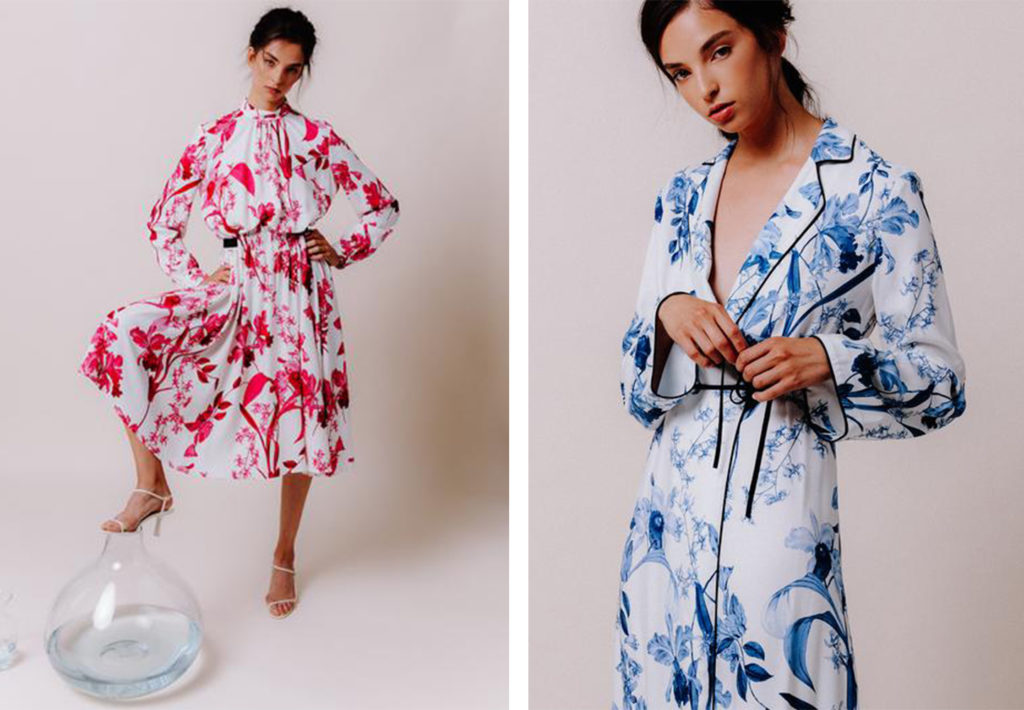 Inspired by the poetry and delicacy of the Holly Blue butterfly, which is also known as Argus à bande noire in French, the designer understatedly named her label Bande Noir; a subtle fusion between the power of the feminine aesthetic and the practicality of masculine pieces.
While Mayte Allende initially offered sophisticated, sometimes pleated, sometimes corseted T-shirts, she now designs refined, avant-garde looks worthy of Haute Couture collections. "Advanced contemporary" is her mantra.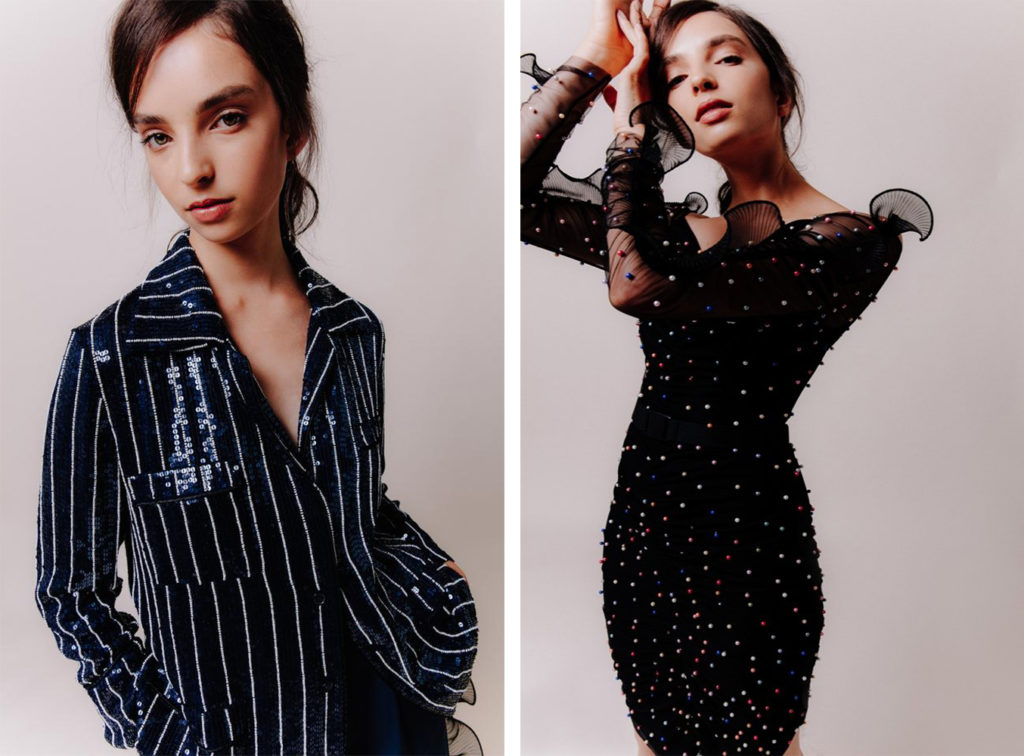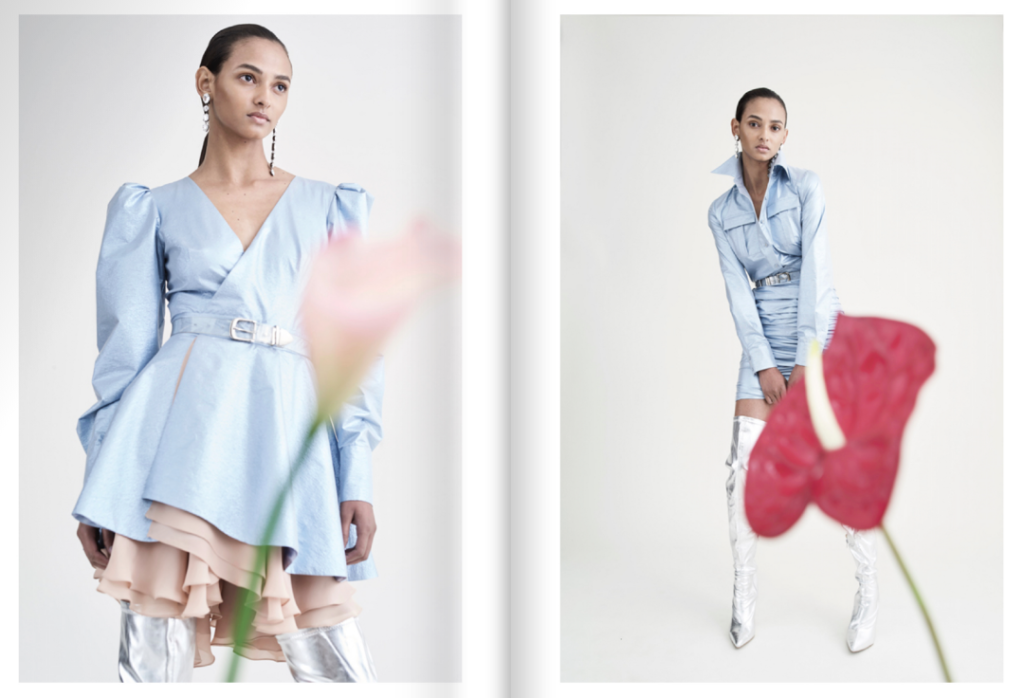 SOPHISTICATED MINIMALISM
For her spring/summer 2019 collection, the former journalist has designed timeless pieces set off with bold touches and specific details. Featuring pleat and sheer detailing, embroidered beads, lacing and surprising draping, she creates romantic looks with finishes worked with exceptional care.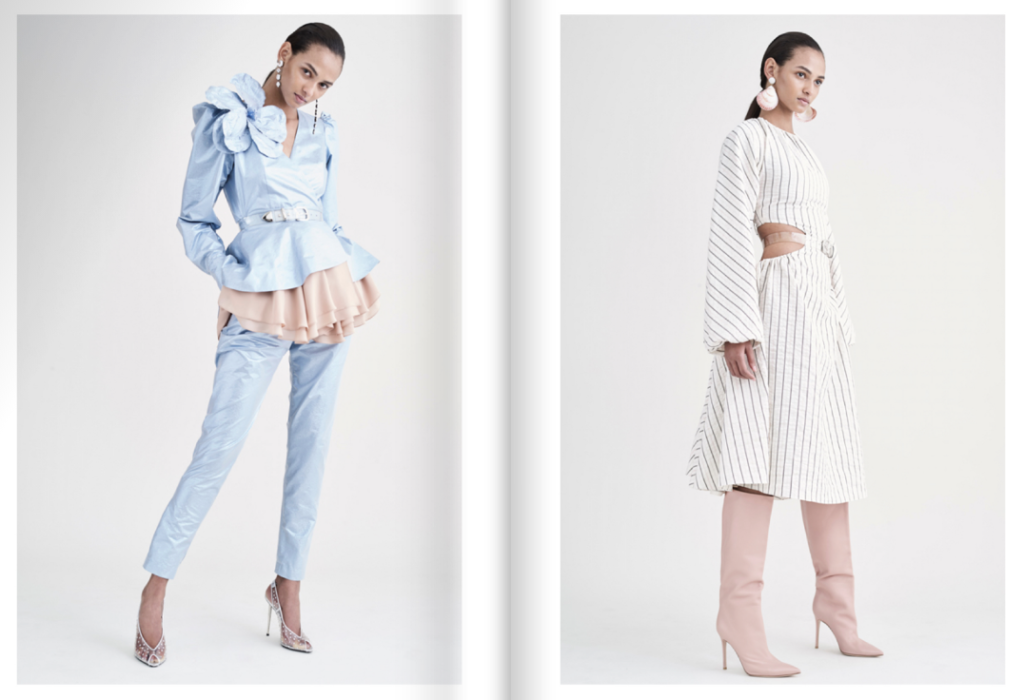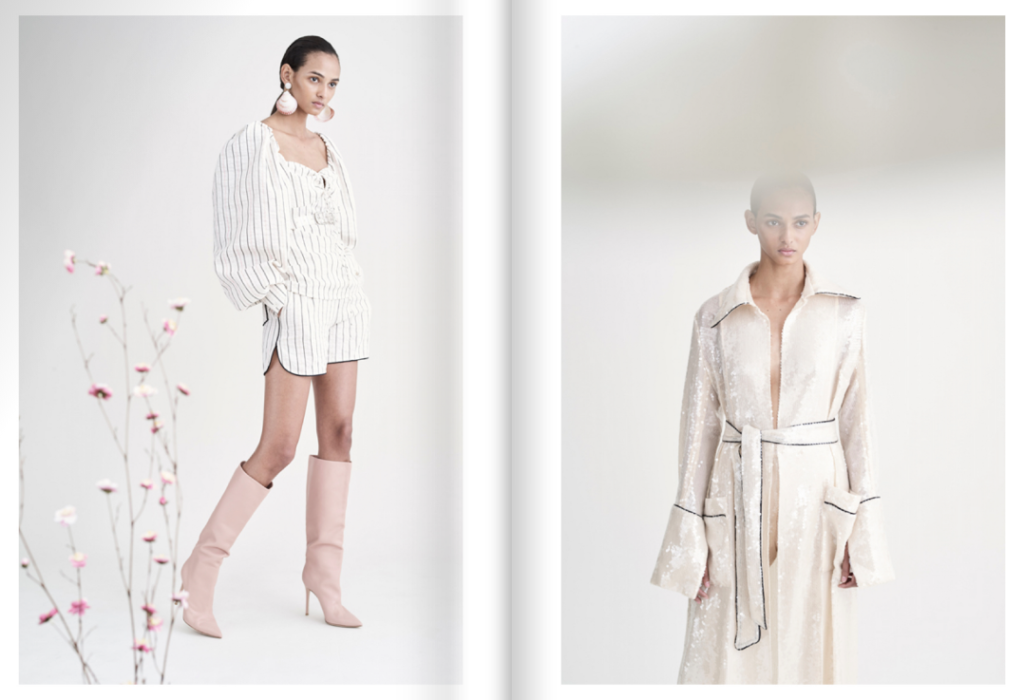 Influenced by the nineties' minimalist movement explored by Helmut Lang, Jil Sander and Calvin Klein, Mayte Allende creates "pieces that could be worn from day to evening, season through season, year after year," explains the designer. "For me, […] the eternal question is will my customer be able to make this piece her own and will she still love this piece seasons after," she adds. The classic trench coat thus becomes a structured double-breasted dress while masculine pinstripe blazers take on a glamorous air, gently enveloped in sequins.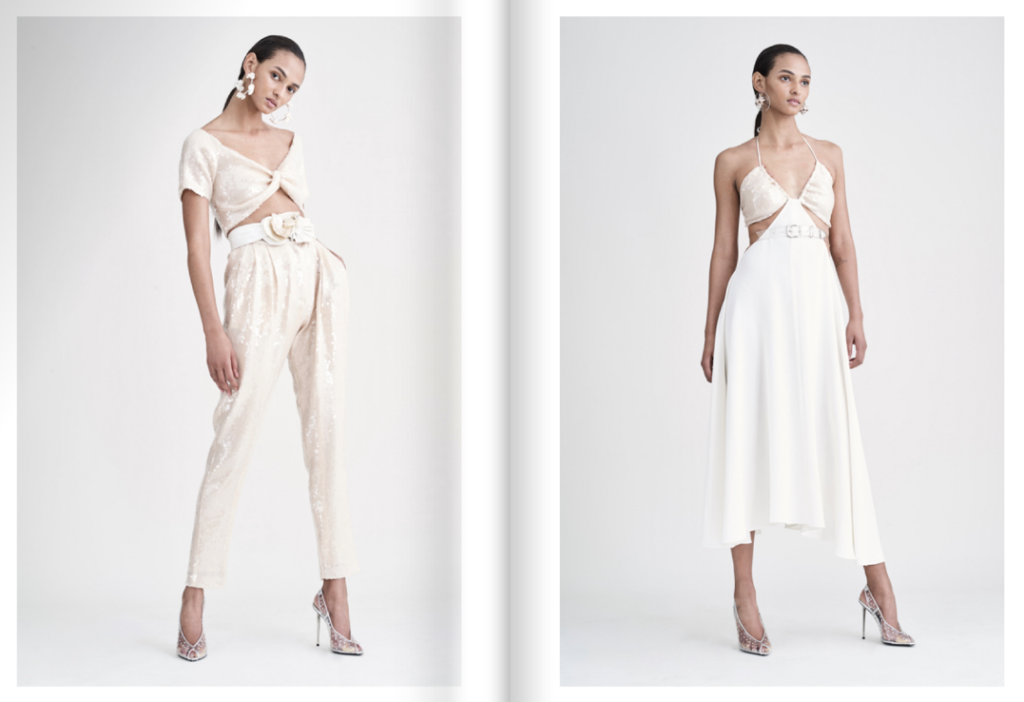 Bande Noir offers voluptuous pieces in restrained, harmonious tones. The collection in shades of black, pale pink, white and ecru is illuminated by radiant floral prints.
While the wrap dress is incontestably the designer's favourite piece, for us the choice will be a real dilemma…