Atelier Tao+C designs a monochrome store for JHW
Simplicity reigns in the new JHW multi-brand men's store. A single colour – grey – was chosen by Atelier Tao+C to cover the entire surface of the store located in the city of Zhengzhou in China, echoing the "Galactic Grey" concept – ON AIR Theme in the SS21 Colour Trend Book.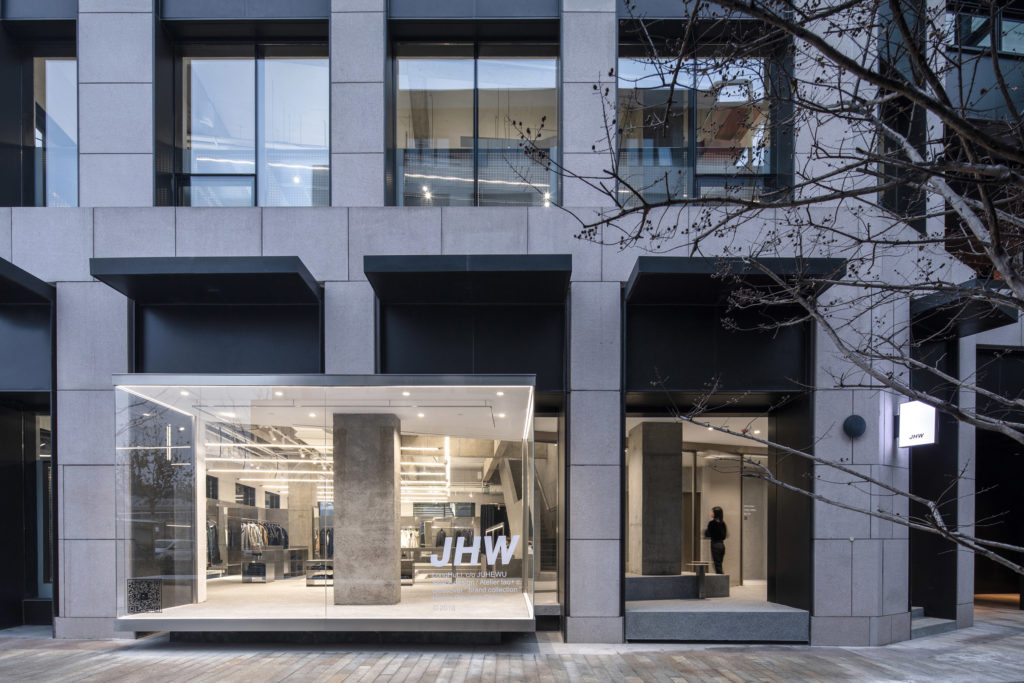 Grey as a structuring element of the decor
In an innovative concept, JHW stores exclusively group together emerging Chinese designers, such as Feng Chen Wang and Unawares, offering a modern street style. The new 405-square-metre store boasts a minimalist aesthetic using a single colour: grey.
To achieve this result, the studio covered the walls and floors with Shanghai plaster – a finely ground mix of stone, granite and cement. This now relatively unknown material was used widely in the 1920s to construct Art Deco-style buildings in Shanghai.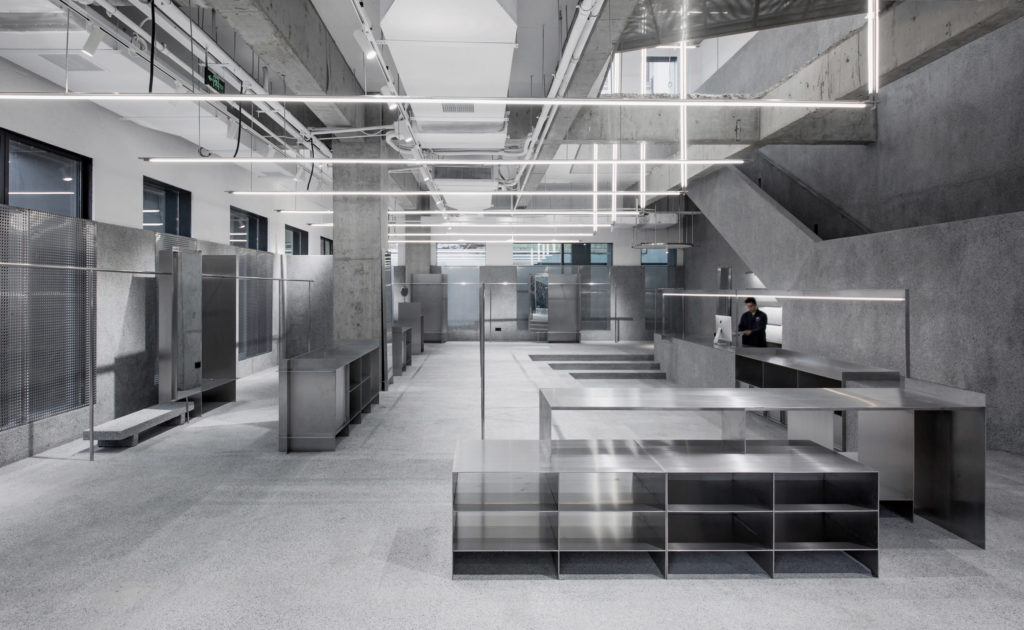 The colour grey, a structuring element for the space, was used for its neutral appearance that showcases all the richness of the selection of clothes and accessories: "We wanted an almost sterile decor to bring out the pieces on display," explains the studio.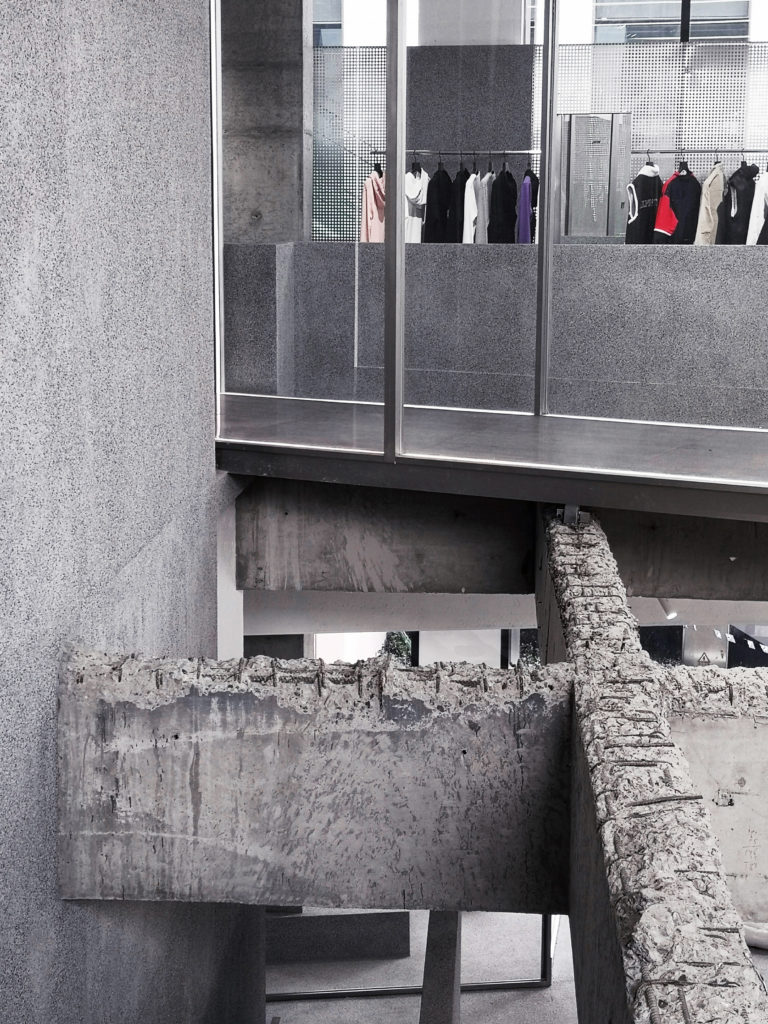 An industrial aesthetic
To enlarge the space, the designers cut away part of the existing ceiling to form a void, exposing concrete beams like in a warehouse. When it comes to light, Atelier Tao+C installed large stainless steel rods with LED lighting that connect the two floors to accentuate the space's highly industrial and raw aesthetic.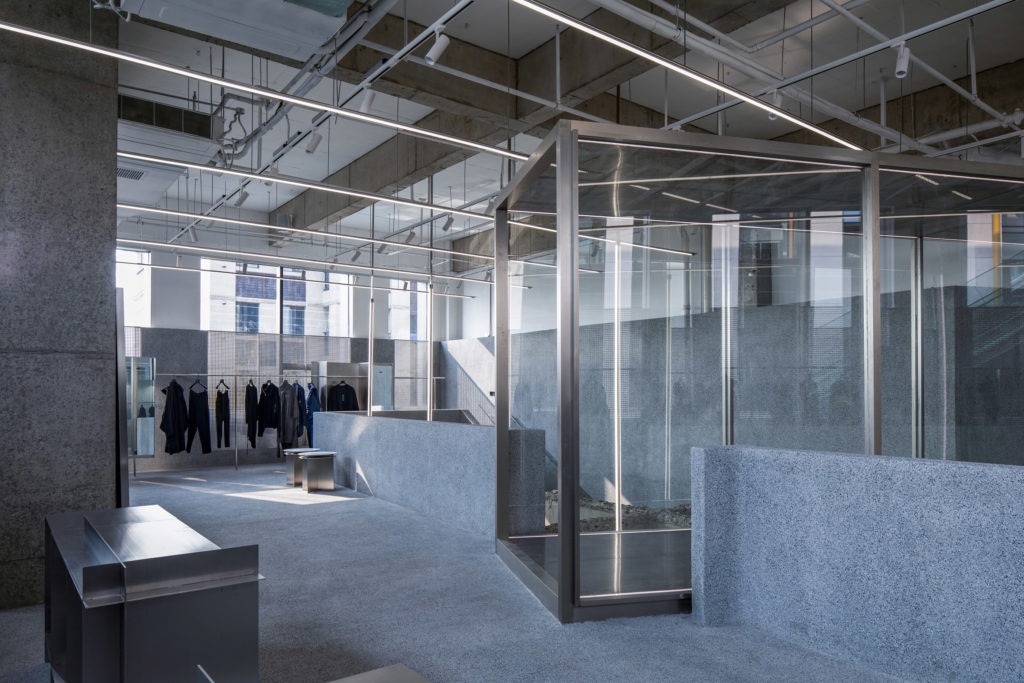 Last but not least, perforated metal sheets filter sunlight, casting surprising and changing shadows in the store, giving it an intriguing, almost futuristic dimension.