An immersive and futuristic shop for Durasafe in Singapore airport
Could we dream of a better showcase than Singapore's freshly redesigned Jewel Changi airport to host the sports equipment brand Durasafe? Created by the Ministry of Design studio, the boutique by the name of "Durasport" echoes key point no. 4 "Futuristic Metallics" – ON AIR Theme in our new SS21 Digital Design Study and offers a highly immersive futuristic decor primarily crafted in stainless steel for top-level athletes and extreme sports enthusiasts.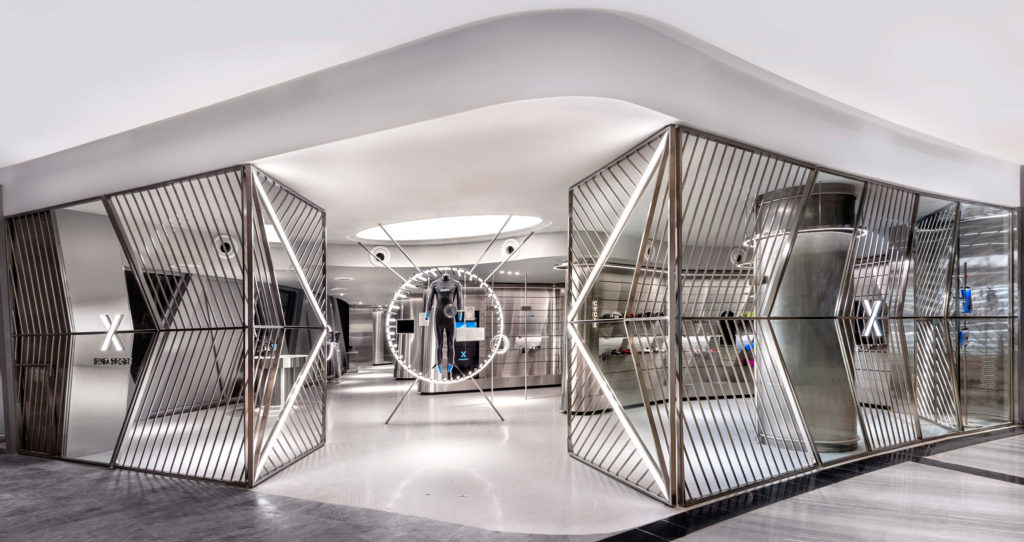 A futuristic decor
Futuristic decors allow designers to demonstrate great creativity and offer avant-garde, entirely out-of-the-ordinary spaces. Ministry of Design chose stainless steel as the primary material for the Durasafe store.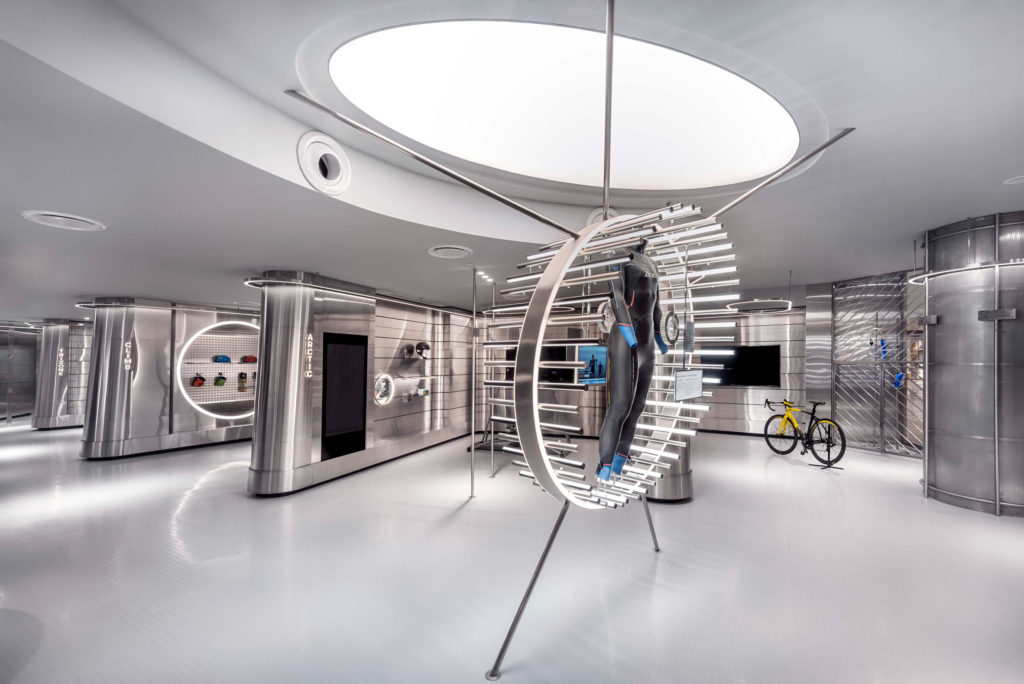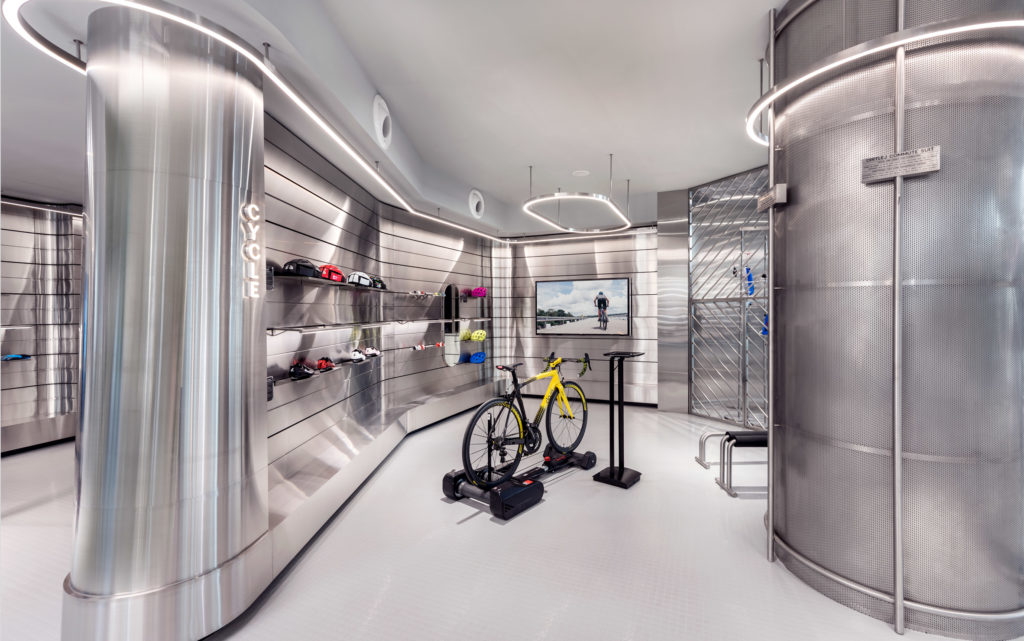 Whether for the shopfront, wall panels or display units, each steel element is reminiscent of the decor of a laboratory in which the state-of-the-art sports equipment sold in the store could have been designed. This design in shades of silver may evoke certain cosmic or technological worlds. It is highlighted by LED neons, mirrors and screens that plunge the visitor into a space straight out of another century.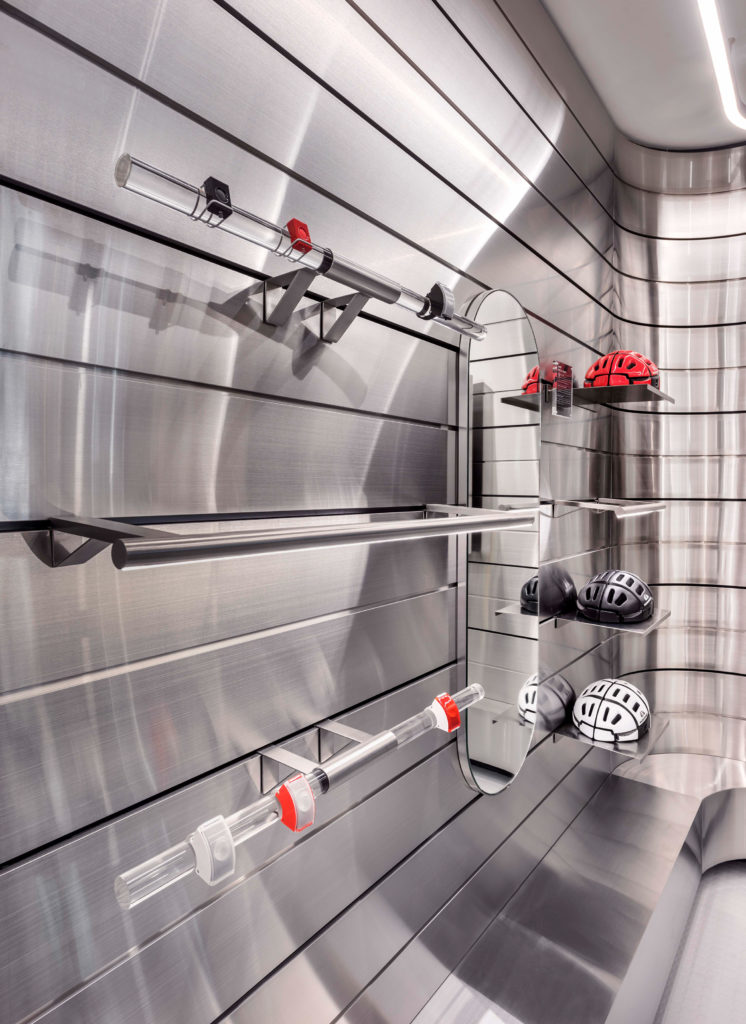 An immersive decor
Over and above its avant-garde aesthetic, the "Durasport" store offers totally innovative and unprecedented services that allow customers to test the different sports equipment or clothing before they buy.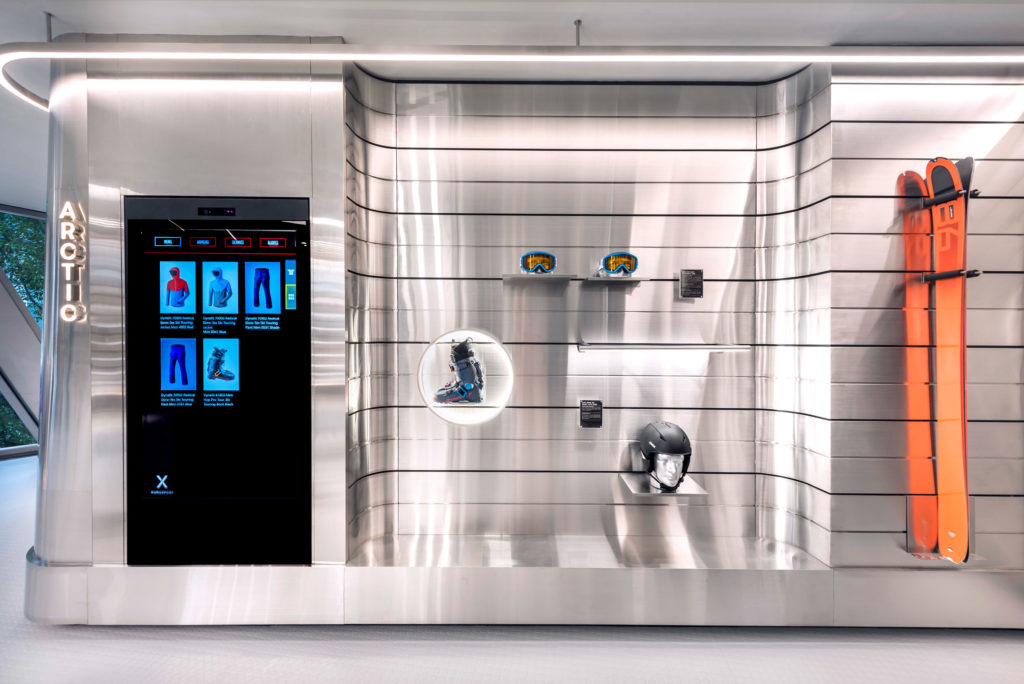 We therefore find an indoor climbing wall with a rotating surface, a ski simulator, latest-generation mirrors that allow you to try on clothing virtually and a swim bench to test wetsuits' comfort and elasticity. Durasafe is adopting a three-step strategy – "excite, immerse and convince" – when it comes to customer experience, in the hope of becoming a benchmark in the retail world.