Aesop opens a new all-brick store in Brooklyn
The must-have cosmetics brand Aesop has just opened a new store at the heart of Brooklyn, New York, called "Aesop Park Slope". Known for its high-quality products and easily identifiable minimalist packaging, Aesop is also famous for its retail outlets with ever more incredible designs, created in collaboration with architects. For this store, the brand turned to Frida Escobedo, who designed a brick decor using rammed earth from her country of origin, Mexico.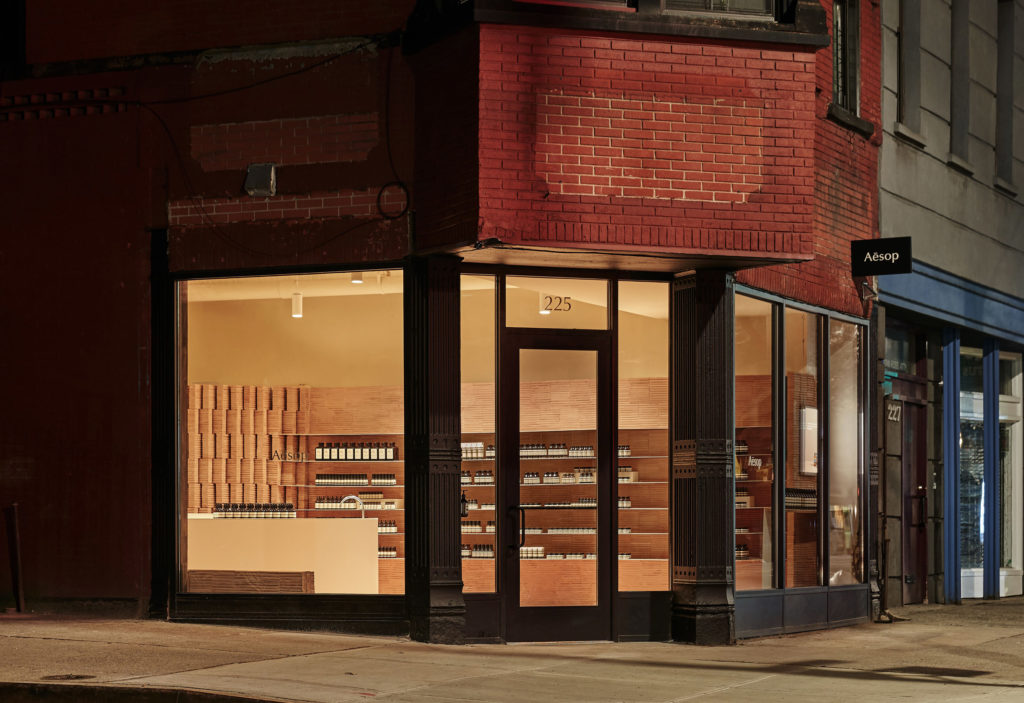 Brick as a central design element
Frida Escobedo, who in 2018 created the highly prized Serpentine Pavilion in London, recently designed the new Aesop store. This is not the first time that the brand has collaborated with the architect, who has already worked on no fewer than seven projects all around the world.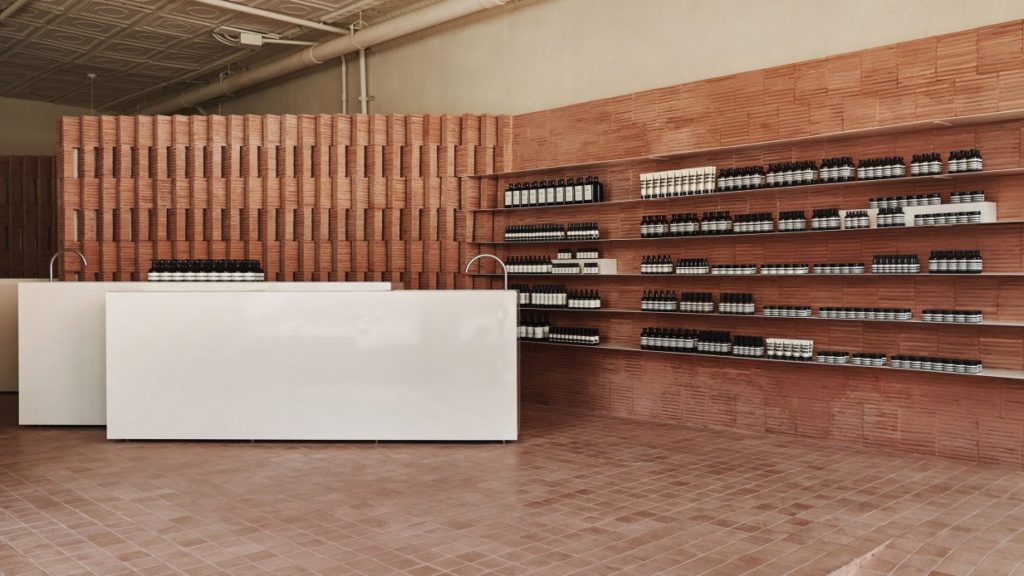 For this new showcase, Frida Escobedo chose brick as the key decorative element. Aesop Park Slope's bricks were hand-manufactured using Oaxaca red earth in a design studio in Mexico. The store's layout is arranged around these layered bricks to create distinct, modular spaces.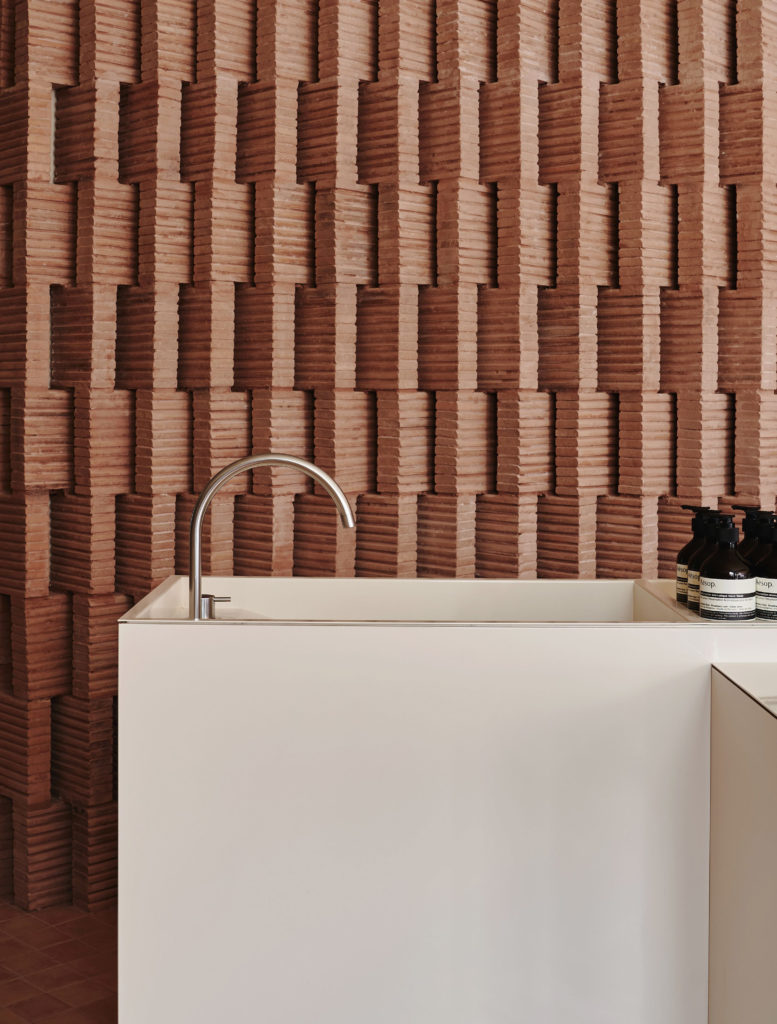 Bricks as a cultural anchor point
As well as being a nod to Frida Escobedo's Mexican roots, the bricks are also reminiscent of the architecture of Brooklyn buildings. Aesop Park Slope is located in a residential neighbourhood characterised by brownstone houses dating from the mid-19th century. The facade, which is also made of brick, thus echoes the interior design, which appears as an exotic reinterpretation of the local architecture. This is a real trend that we have studied in the LANDS Theme in the AW20-21 Digital Influences Study (from page 86), in which the top names in design explore new concepts created with sustainable and affordable materials without losing the aesthetic impact.