A friendly, streamlined interior for the new % ARABICA café
The famous coffee brand % ARABICA has just unveiled a new café in Kuwait, designed by the Japanese design studio Nendo. Inspired by streamlined Japanese design, Nendo has come up with an immaculate space in the form of a staircase that encourages exchange and interaction, as mentioned in the "Breathe" concept – ON AIR theme from the new SS21 Digital Design Study.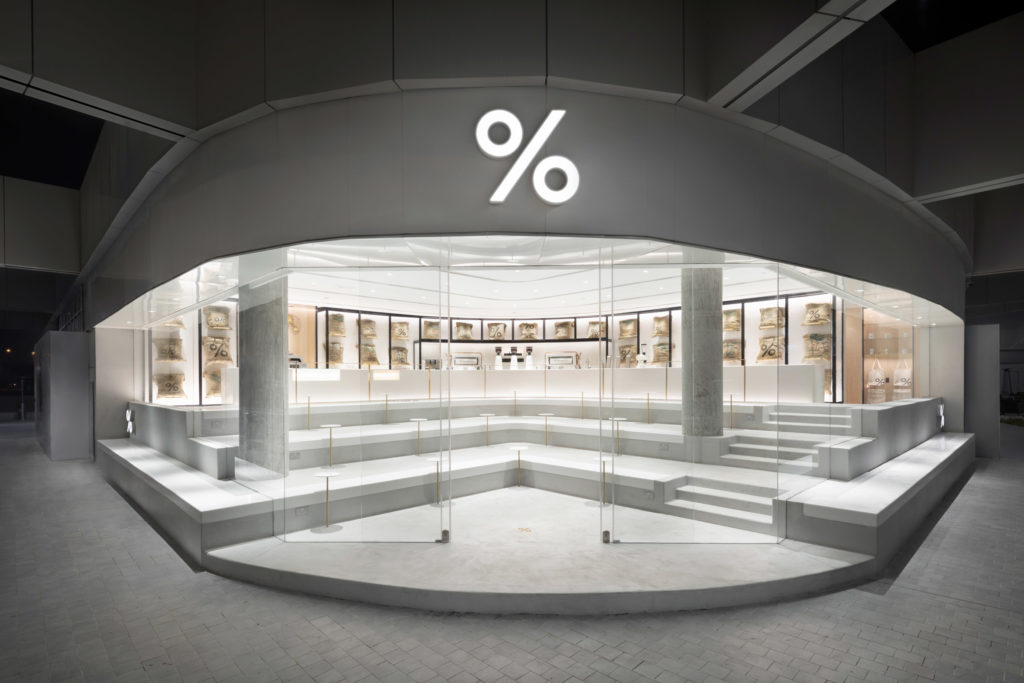 A streamlined design
The new % ARABICA café spanning over 190 square metres, located on a street corner, features a surprising large picture window that reveals a dazzling white interior.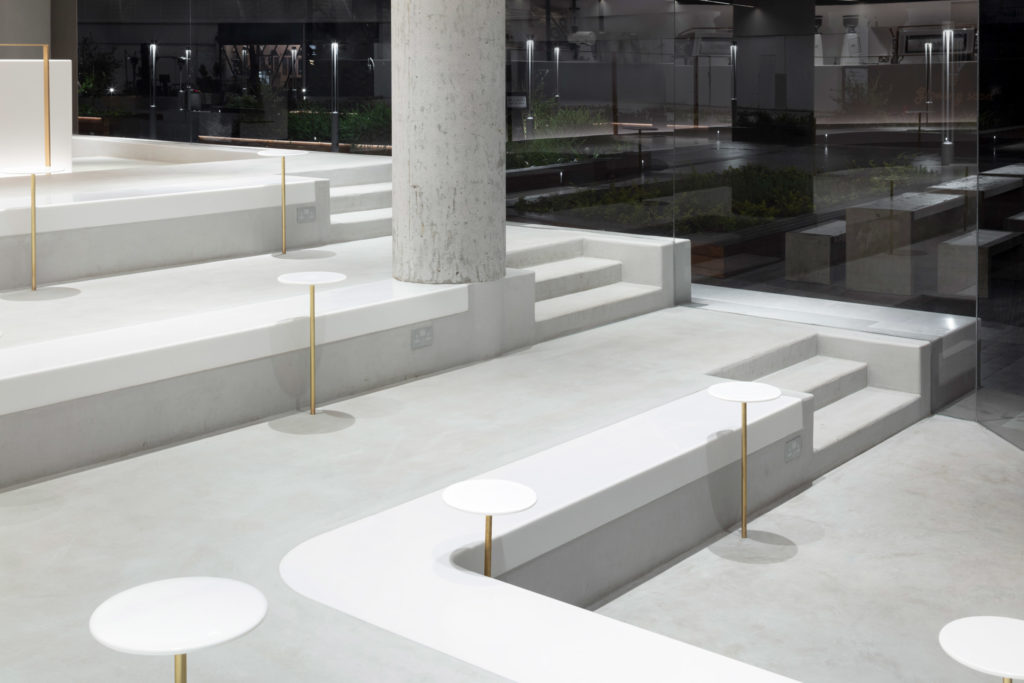 Nendo architecture and design studio chose to leave the interior bare of any artificial decorative elements and team large white walls with raw materials such as concrete and gilded brass. The only distinctive element is linen coffee sacks attached to the wall, which demonstrate the richness and quality of the coffee selection on offer.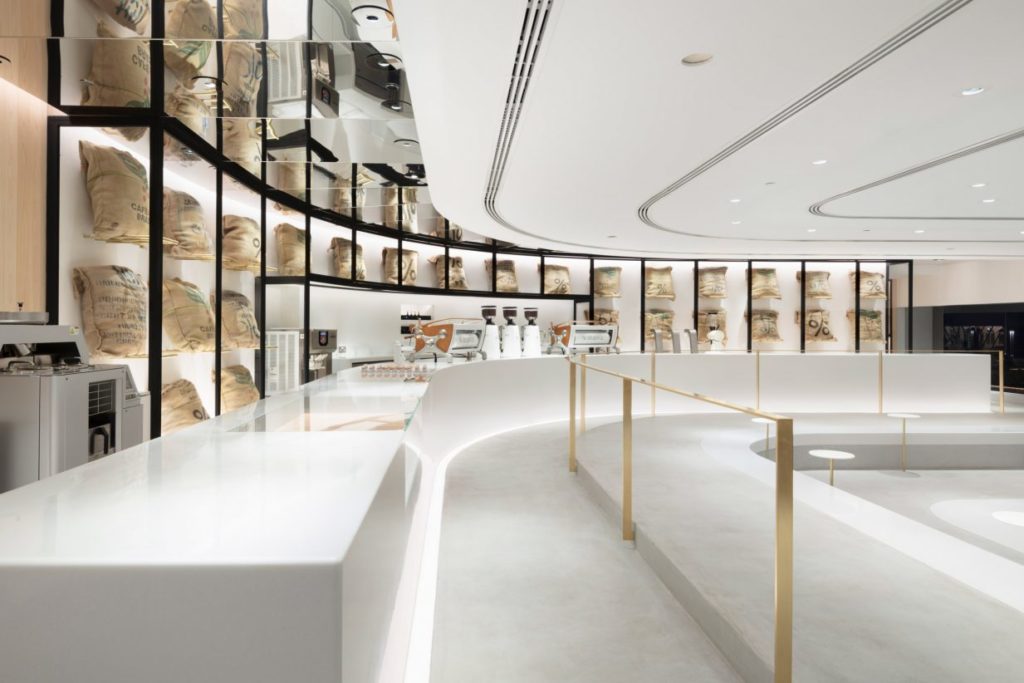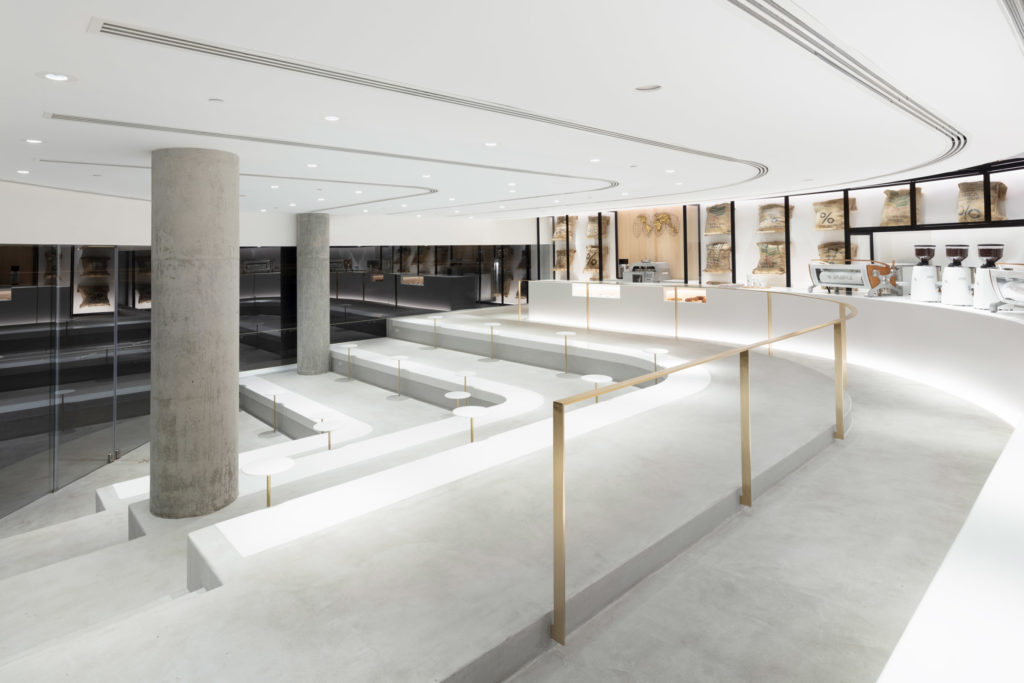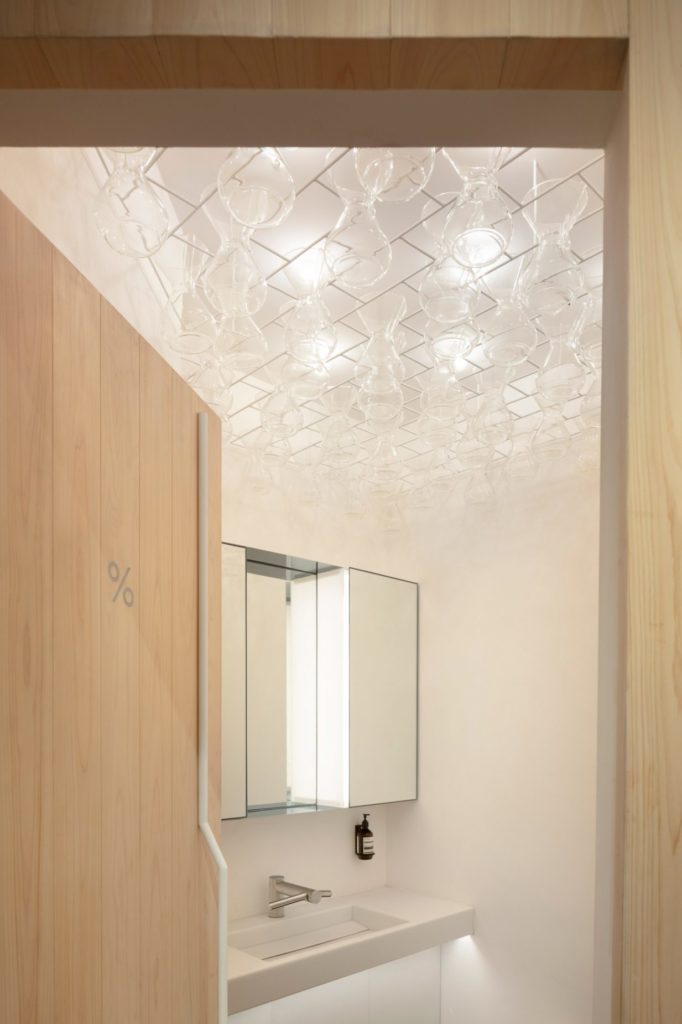 A shared space
Far from being a cold and clinical space, the café has been designed to become a real place where customers can meet and spend time together. To this end, Nendo has created a stair-like structure over several floors to facilitate traffic flow, visibility and interaction.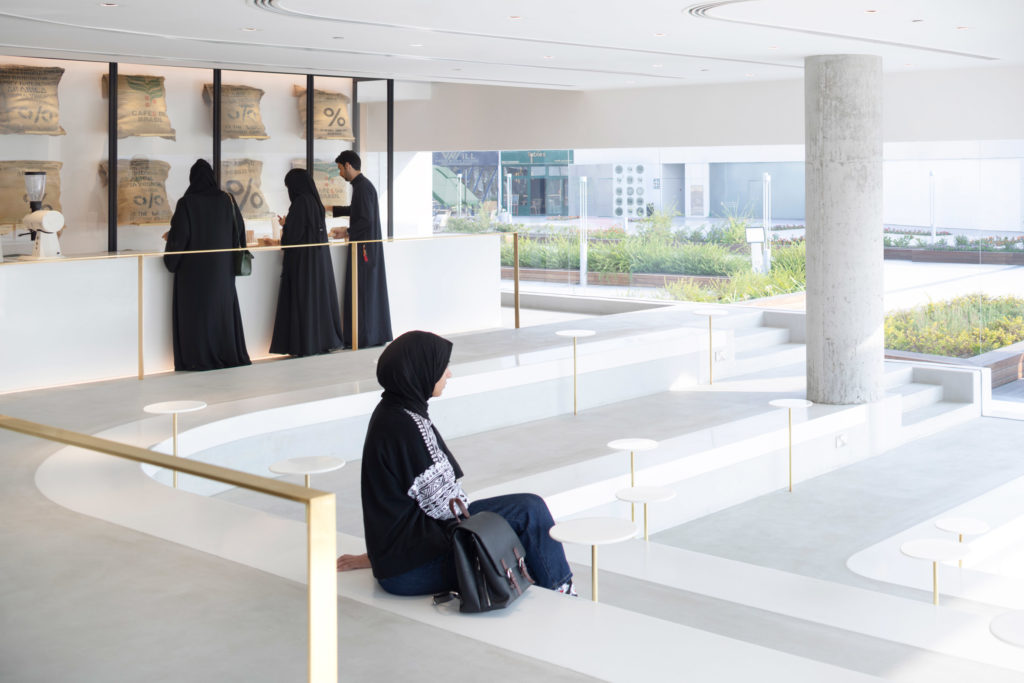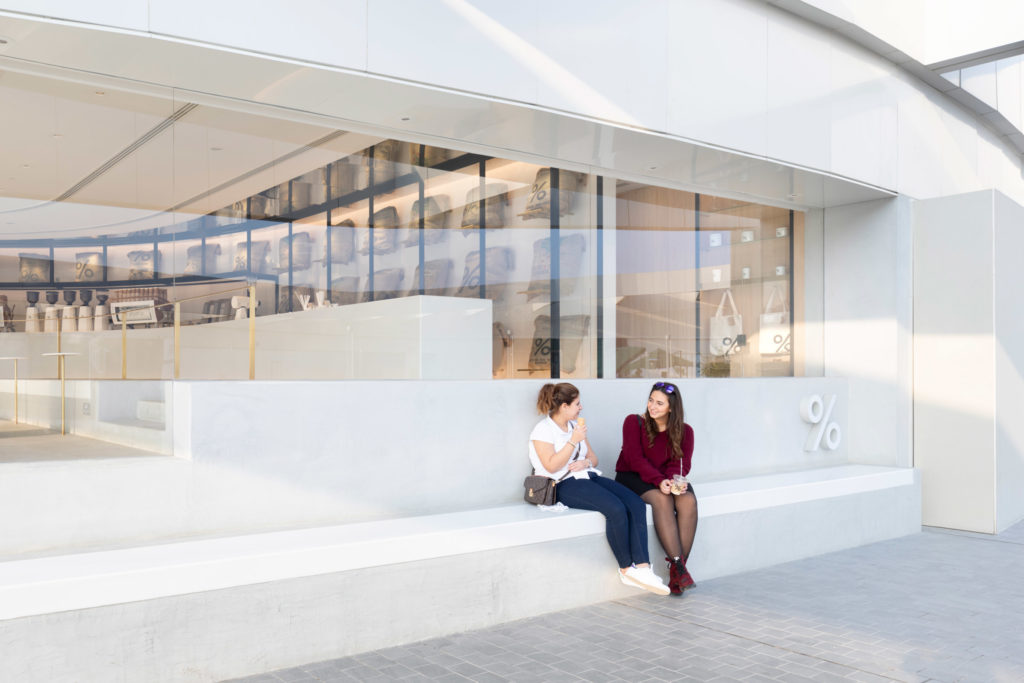 Customers can take advantage of different viewpoints and choose to mix or keep to themselves while enjoying an open view to the outside. This soothing setting that encourages a friendly atmosphere thus becomes the ideal place to relax and savour one of the best coffees in the world to the full.