Pierre Yovanovitch's colourful shop for the Villa Noailles
Hyères is better known for its fashion and photo festival bringing together the most high-profile professionals of the day, rather than the Design Parade celebrating architecture and design. In addition to exhibitions showcasing contemporary design, each year the festival invites an architect to redesign the Villa Noailles shop. For 2019, it is Pierre Yovanovitch, the former chair of the festival jury, who has designed a highly colourful space inspired by Robert Mallet-Stevens' work and the Villa Noailles' architecture.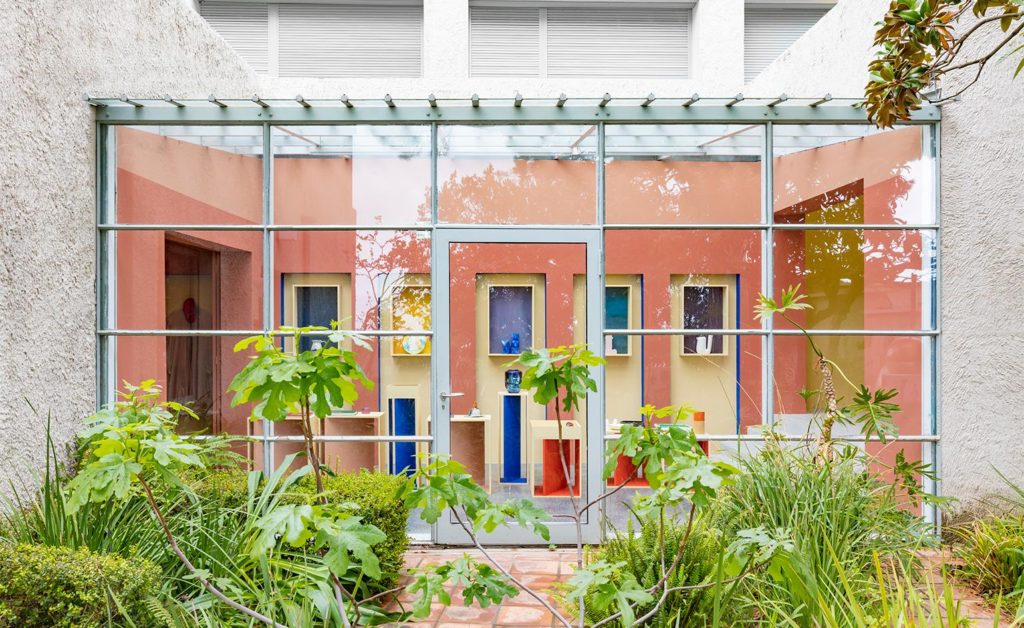 A homage to the Villa Noailles' architecture
This year, Pierre Yovanovitch is taking over from Vincent Darré to reinvent the Villa Noailles shop in Hyères. Through an interplay of arcades and perspectives, Pierre Yovanovitch has chosen to pay tribute to Robert Mallet-Stevens, the architect behind the Villa Noailles. This key 20th-century artist was one of the first to have championed a modern, rational vision of architecture that turns its back on ornamentation.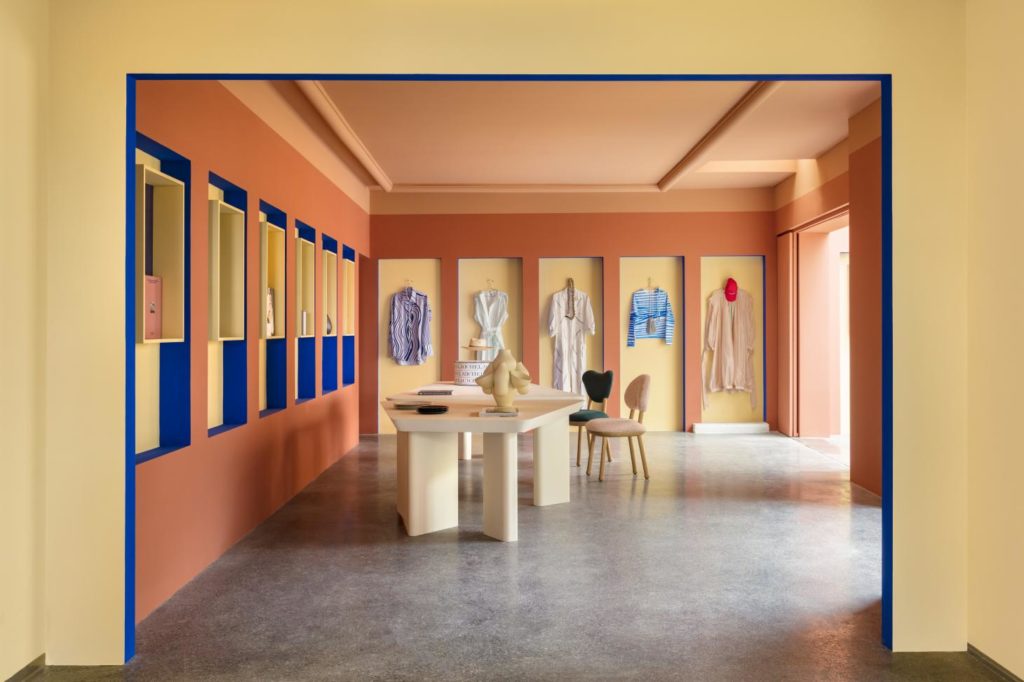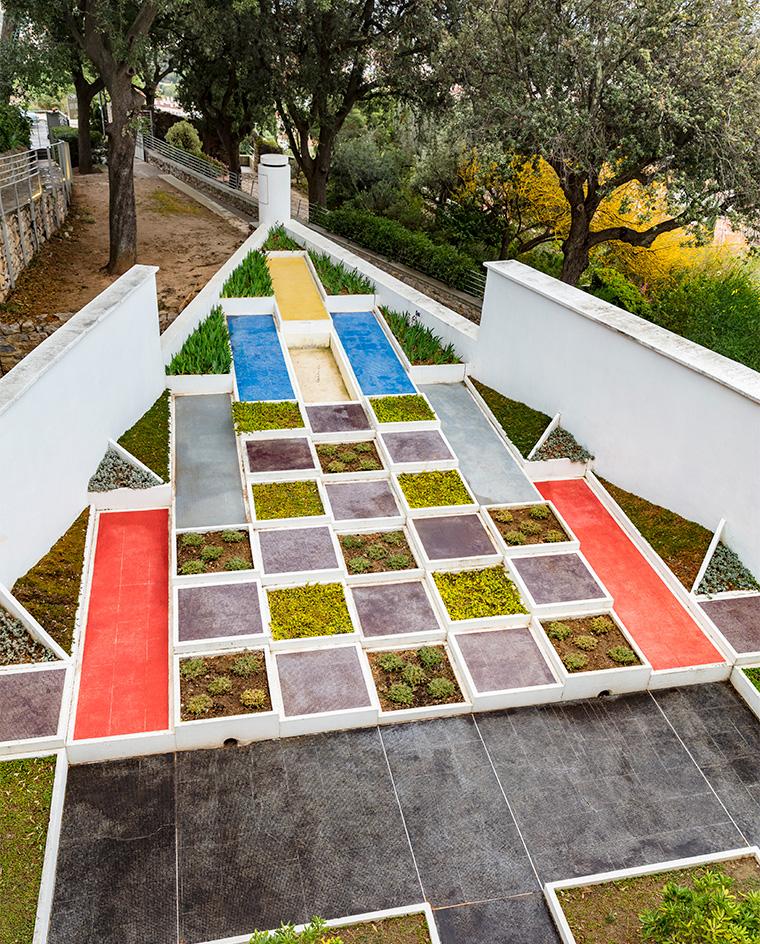 The villa is perfectly in line with the founding precepts of the rationalist movement, whose watchwords are simplicity and functionality. The primary colour palette and geometric shapes are a nod to the villa's Cubist garden and also echo the "Summer Solstice" concept – Joy Theme in the SS21 Digital Design Study.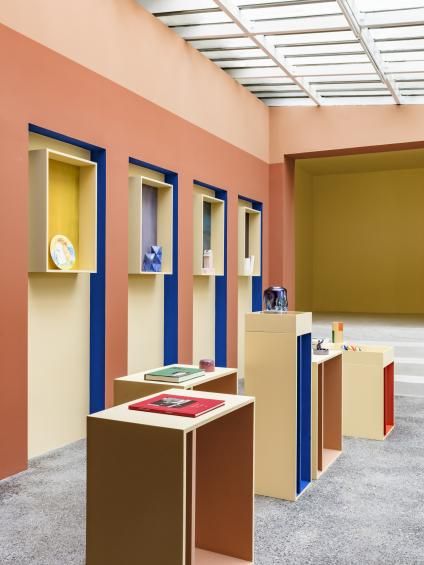 A theatrical staging
The arrangement of the products, choice of imposing furnishings and use of bright colours also highlight Pierre Yovanovitch's attraction to a stage show-influenced decor.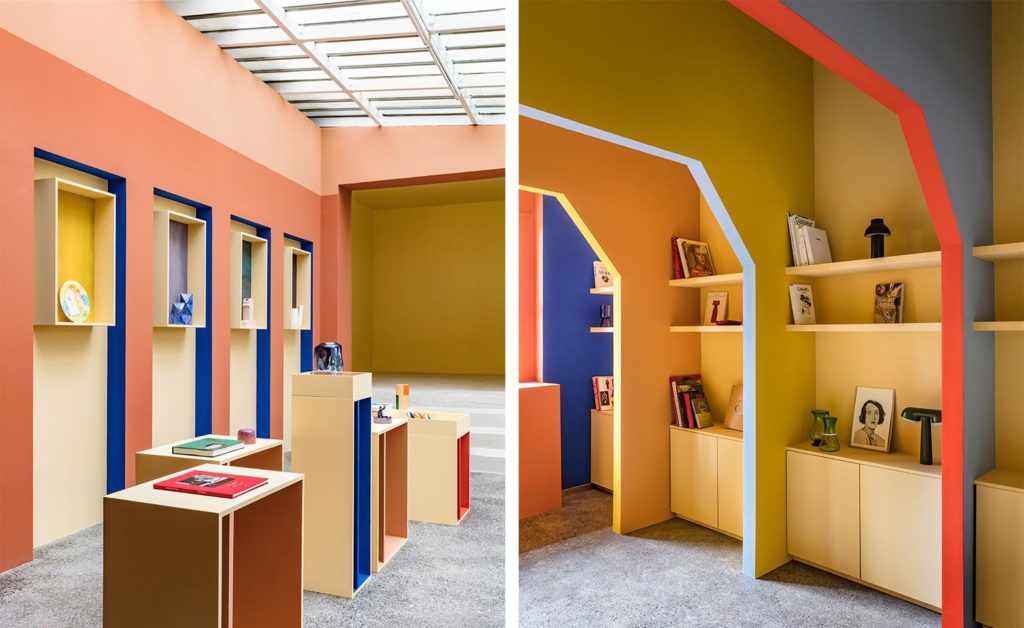 The shop therefore incorporates a theatrical and dramatic dimension reminiscent of "The Erotomania of Miss Oops", Pierre Yovanovitch's most recent exhibition at the last Design Parade.