Window displays given pride of place by Studio Viaduct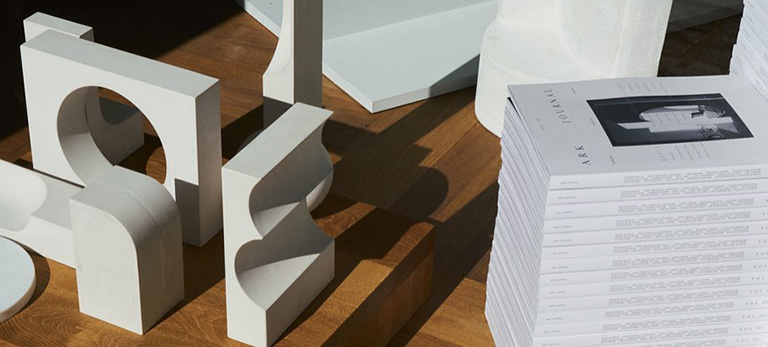 After the widespread closures due to the pandemic, a number of stores are attempting to renew their selections and offer clever new ideas so that customers continue to desire, dream and shop despite the current context. In Copenhagen, Studio Viaduct has invited six artists and brands to take over the design of six window displays that can be seen from the street and are closed to the public.
Studio Viaduct's initiative
Entitled "Between Spaces", these new booths have thus become real little boutiques with a distinctive character that showcase craftsmanship. The products can subsequently be found in their e-shop, thus allowing customers to go window-shopping in complete safety.
The design magazine ARK Journal designed a window display comprising totemic sculptures, artists' steles and the Noguchi lamp. All created in tones of beige and wood.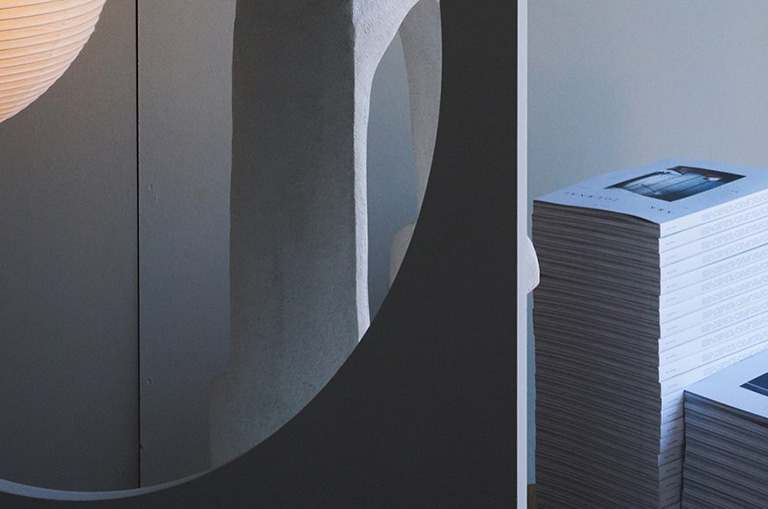 Entirely in line with the minimalist trend, featuring wool loop pile and solid oak, we dive back into a world reminiscent of Charlotte Perriand for a minimalist and maximalist effect.
The second Magniberg window display with the brands Nina Nørgaard and Cecilie Bahnsen adopts a bedroom ambience. Putting a spin on the store in this way and finding clothes directly in a living space allows you to imagine yourself in it. The feminine pastel tones invite customers into a warm Nordic atmosphere.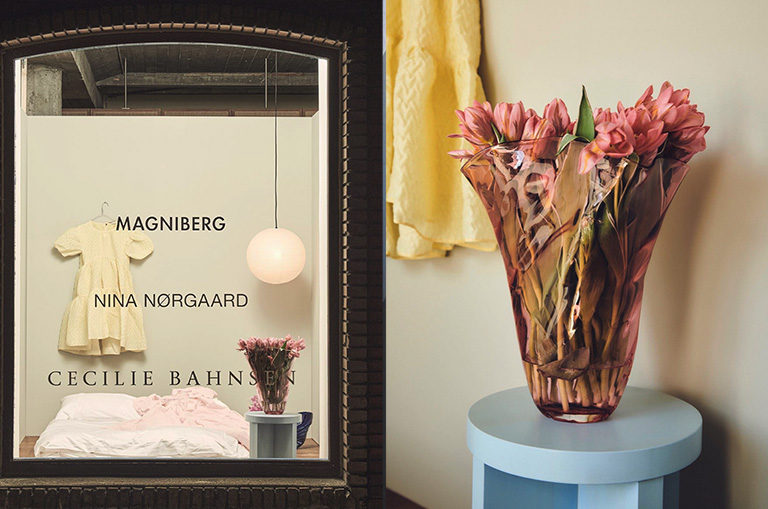 The third window display created by Mathias Mentze is minimalist yet offers an invitation to intimacy. The screen motif was specially designed for Viaduct by Ana Kras and can be displayed as wallpaper in an interior. The Noguchi lamps go hand in hand with Pierre Chapo's wooden stools.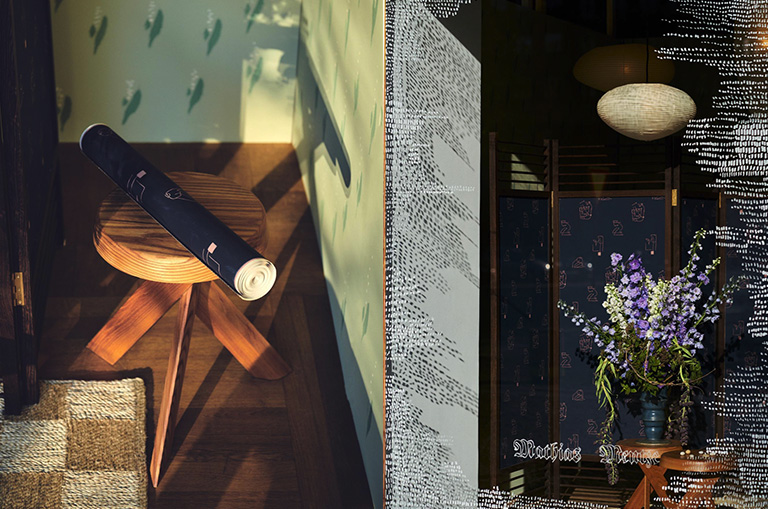 Renowned guests
During the second multi-brand session, three new guests and worlds were presented.
Atelier Axo invites us into an imaginary living room in which straight lines intersect. From the checked pattern to the geometric shapes on the sideboard, this interior with old-fashioned accents is enlivened with its colourful touches.
Plethora Magazine, the independent art publisher, and Plethora design studio have set up their installation with their brand Plethora Magazine. A cross between a magazine and a selection of fine art prints. A gentle and timeless brand in the light of the accelerated digitisation of our world. Here, we find ourselves at the heart of this library atmosphere where paper is king.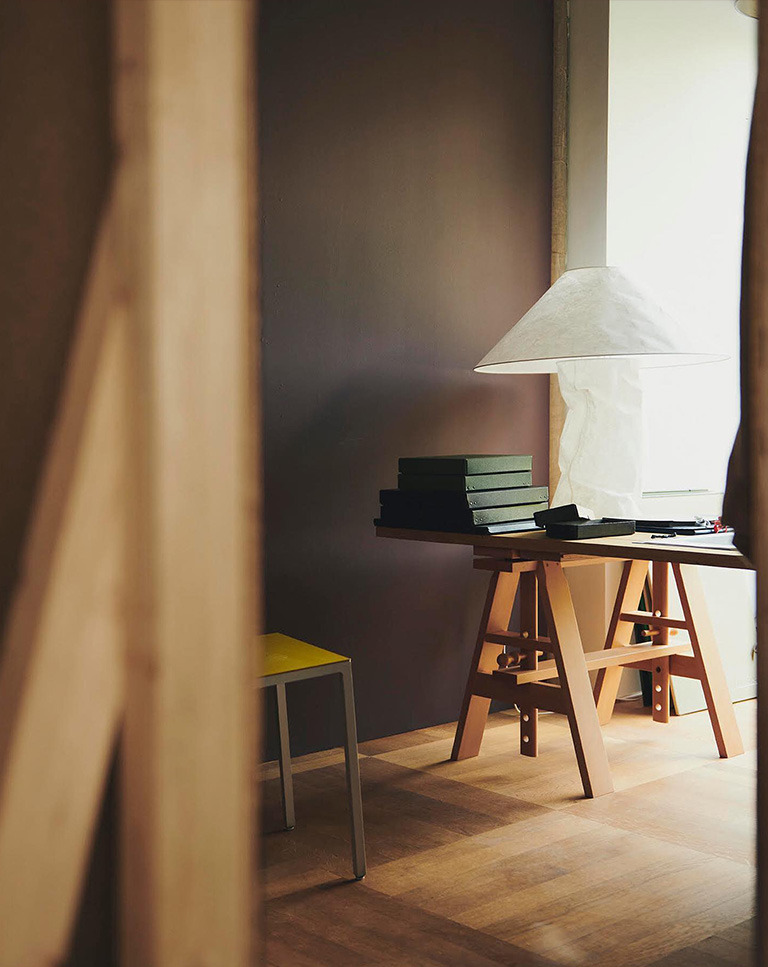 Last but not least, the vintage Norwegian store Lokaal Studio is genuinely interested in the quality of its materials. The studio looks to pay careful attention to the properties of materials and to their details, craftsmanship, shape and texture. This unique selection will soon be available in Studio Viaduct's online store.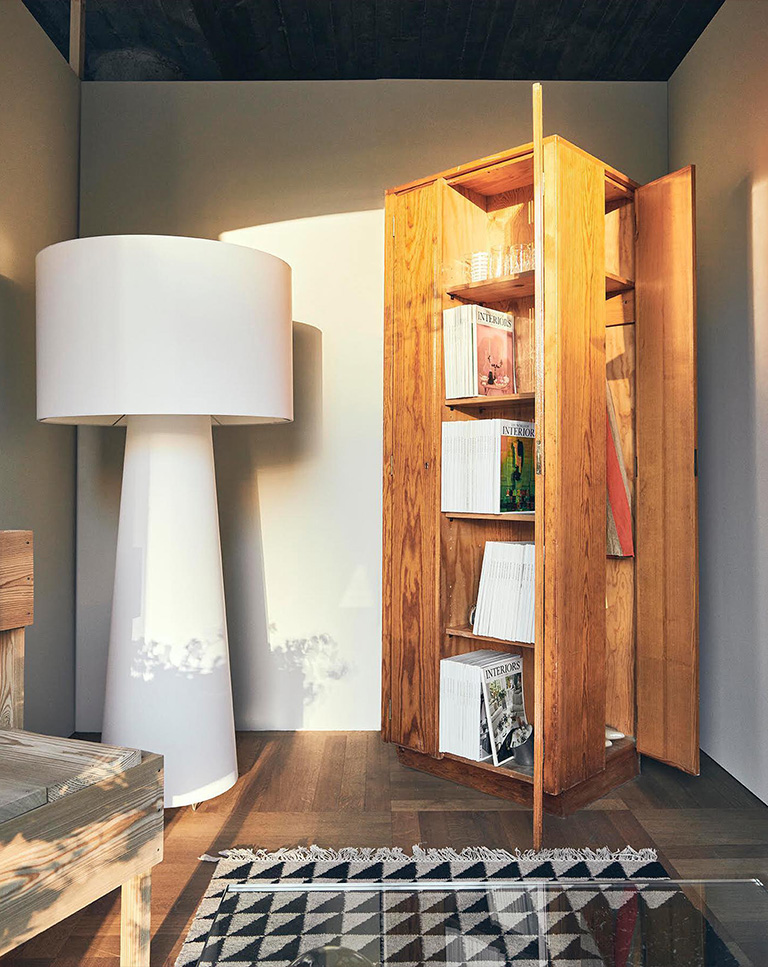 This is how creativity is being renewed in these times and how new forms of retail are emerging, combining physical spaces with a digital component.