Sneaker District in Amsterdam gets a makeover
April 29th, 2021 – By PROMOSTYL
Sneaker District in Amsterdam gets a makeover
In the sneaker world, you have to be impeccable. With their presence on social networks, brands and streetwear retailers have to be excellent in their shopping experience, to make the link they already have with their customers virtually last. That's why the retailer Sneakers District in Amsterdam has decided to redo its store, which was blocked in the past.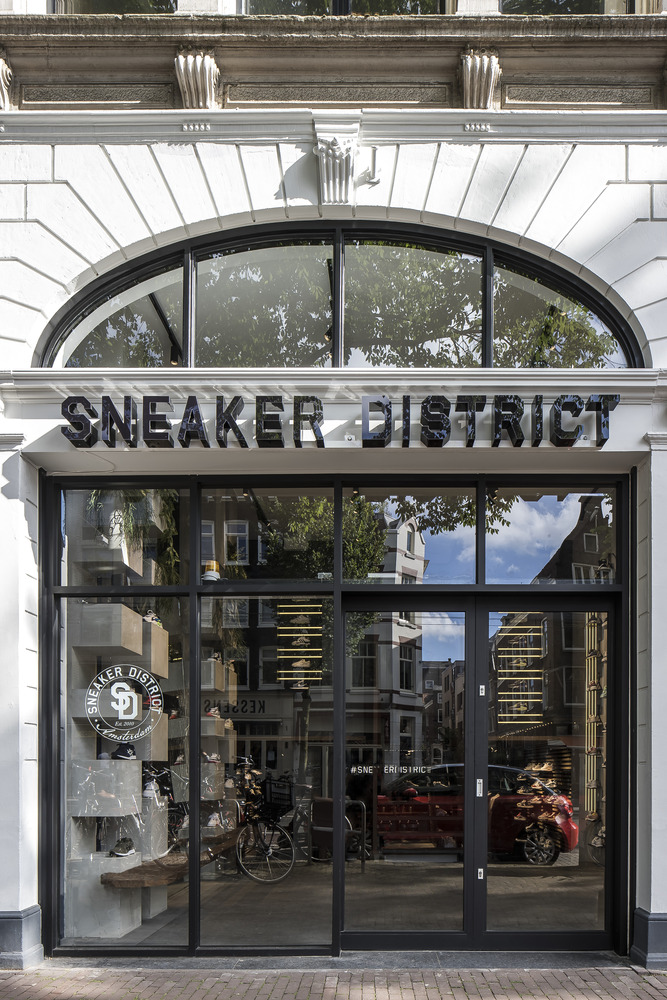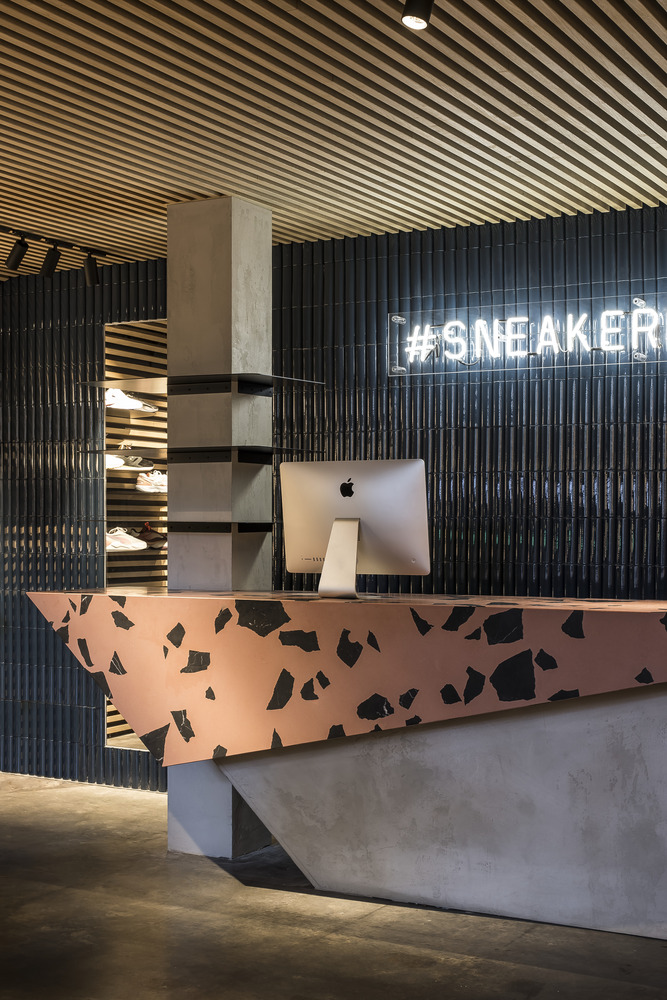 It is thus an urban universe, block of concrete and wood that the customers are welcomed. Led structures of all colors are hung on the wall, stairs in raw sheet metal and plants placed everywhere in the concrete structures.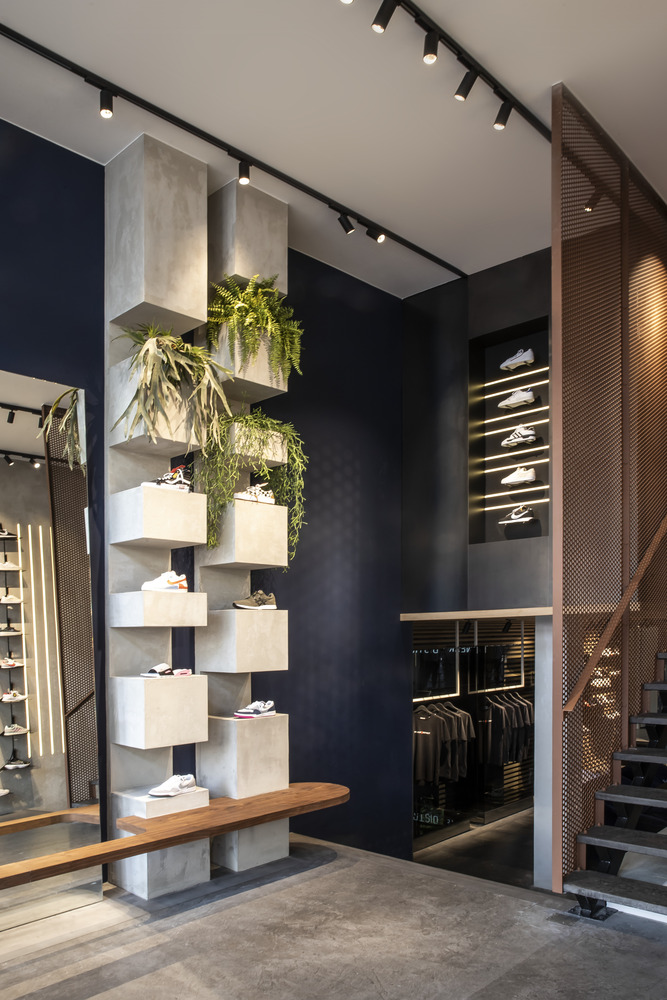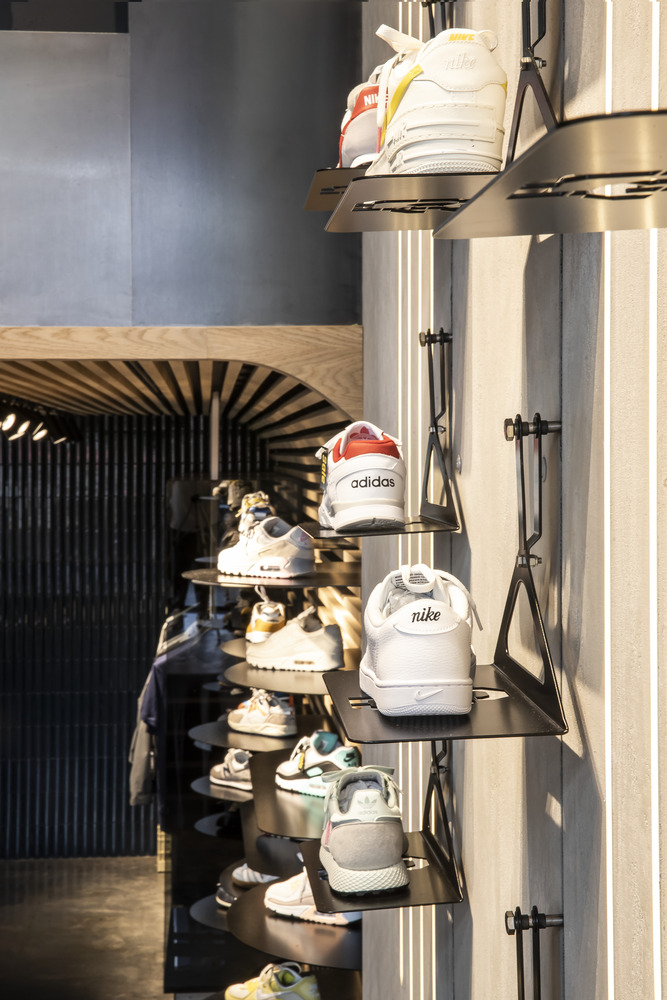 A universe mixing urbanization and nature, with a touch of technology in the installations: the sneakers are placed on racks that rotate up and down to allow the customer to select the pairs he is interested in, without having to climb a ladder or ask for help from the salesmen. A brand new shopping experience that meets the challenges of social networking.