Axel Arigato's new store blends a minimalist and art gallery look
The trendy Swedish brand Axel Arigato has just opened its third store in Copenhagen, Denmark. The space brings to mind the "Rocks" concept – ON AIR Theme in the SS21 Digital Design Study, blending minimalism, brutalism and an art gallery vibe and stretching over 270 square metres and two floors.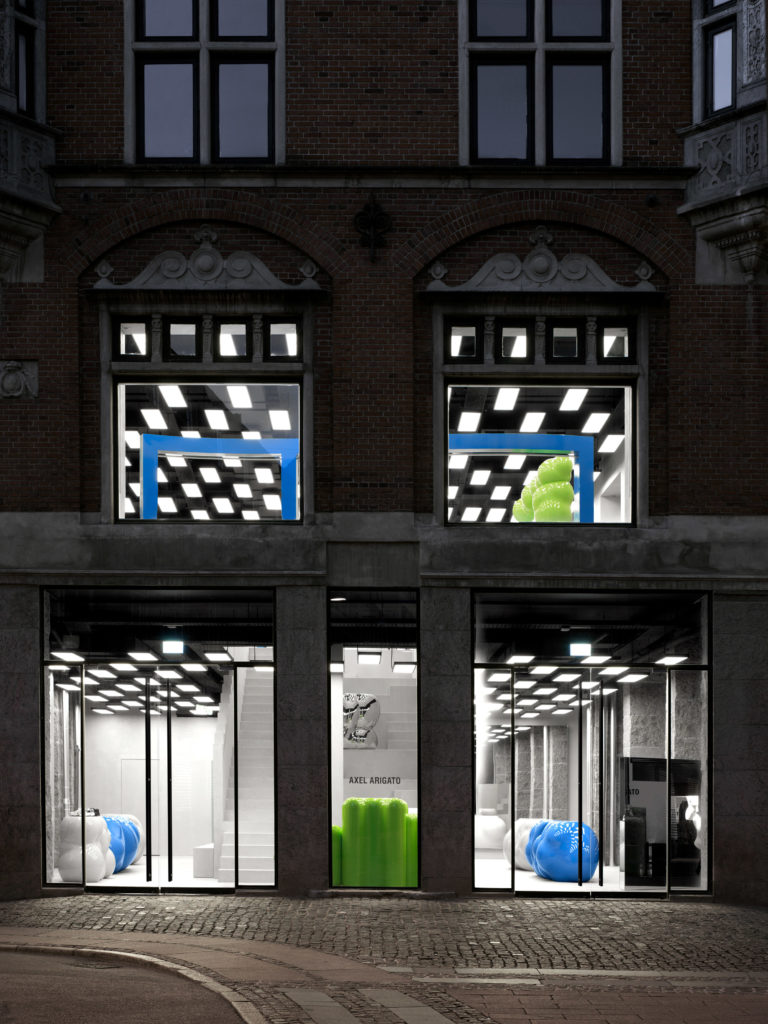 A minimalist and brutalist aesthetic
Designed by the co-founder of the Max Svardh brand and architect Christian Halleröd, Axel Arigato's new store displays a minimalist and brutalist aesthetic. The concrete omnipresent on the walls and floors plunges the setting into a pale grey-toned atmosphere.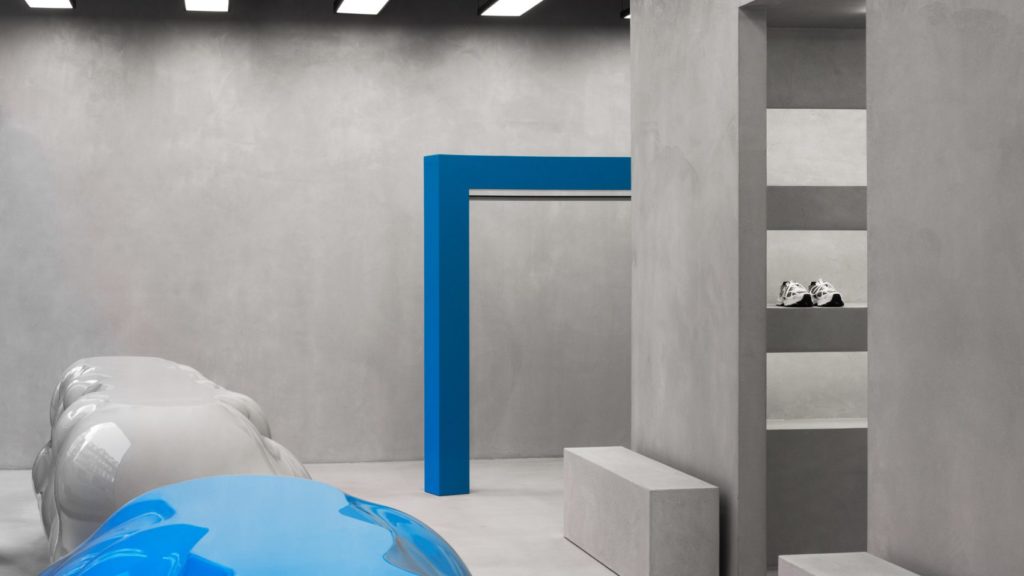 To brighten the space, LED light panels have been attached to the black-painted ceiling, forming a striking and highly graphic motif. Large mirrors also heighten the immersive experience and give an impression of grandeur.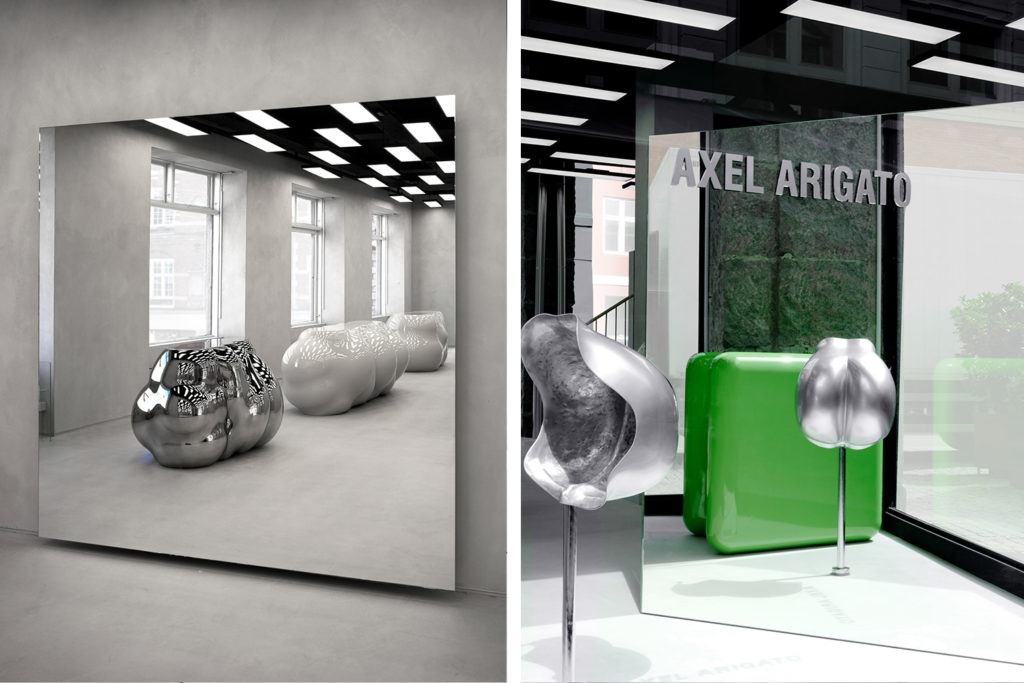 An art gallery vibe
Nonetheless, the neutral colour palette is enlivened with flashy touches of colour, thanks to the jesmonite plinths coated in a shiny vibrant lacquer. To contrast with the relatively sparse setting, Max Svardh and Christian Halleöld turned to the artist Kiri-Una Brito Meumann to exhibit one of her sculptures.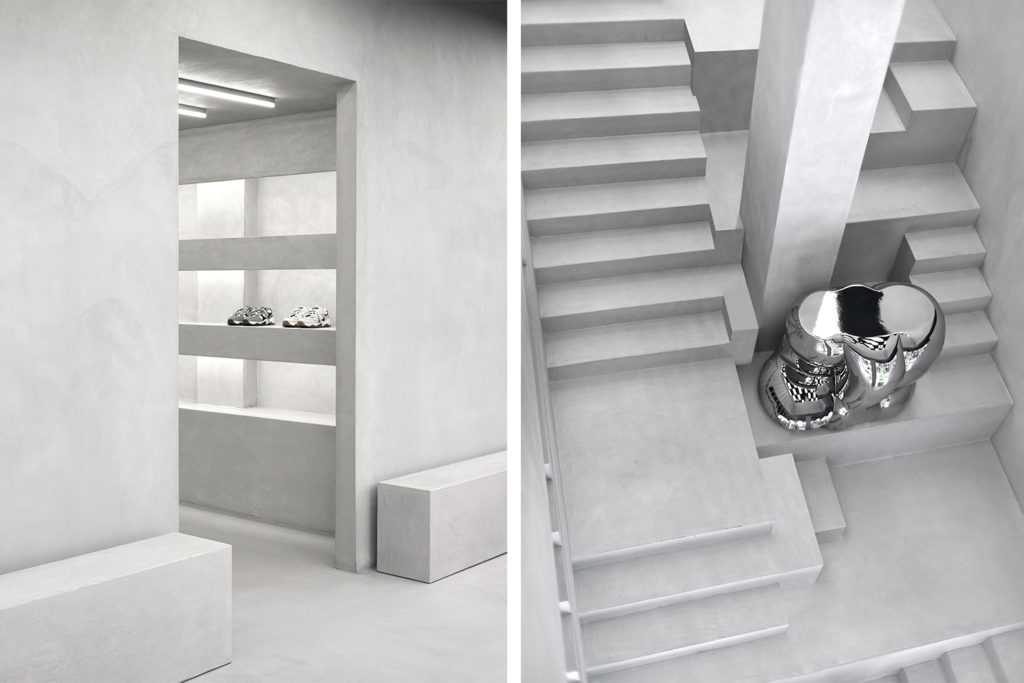 #SilverDerriere is a creation in the shape of a life-sized bottom, with which customers are encouraged to photograph themselves and then share the snapshots on Instagram with the hashtag #ArigatoDerriere. This work asks questions concerning female beauty standards and the status of the modern woman. "Our mission has always been to work without boundaries and bridge fashion, art, commerce and community," states Max Svardh.